2023 Big Irish Campfire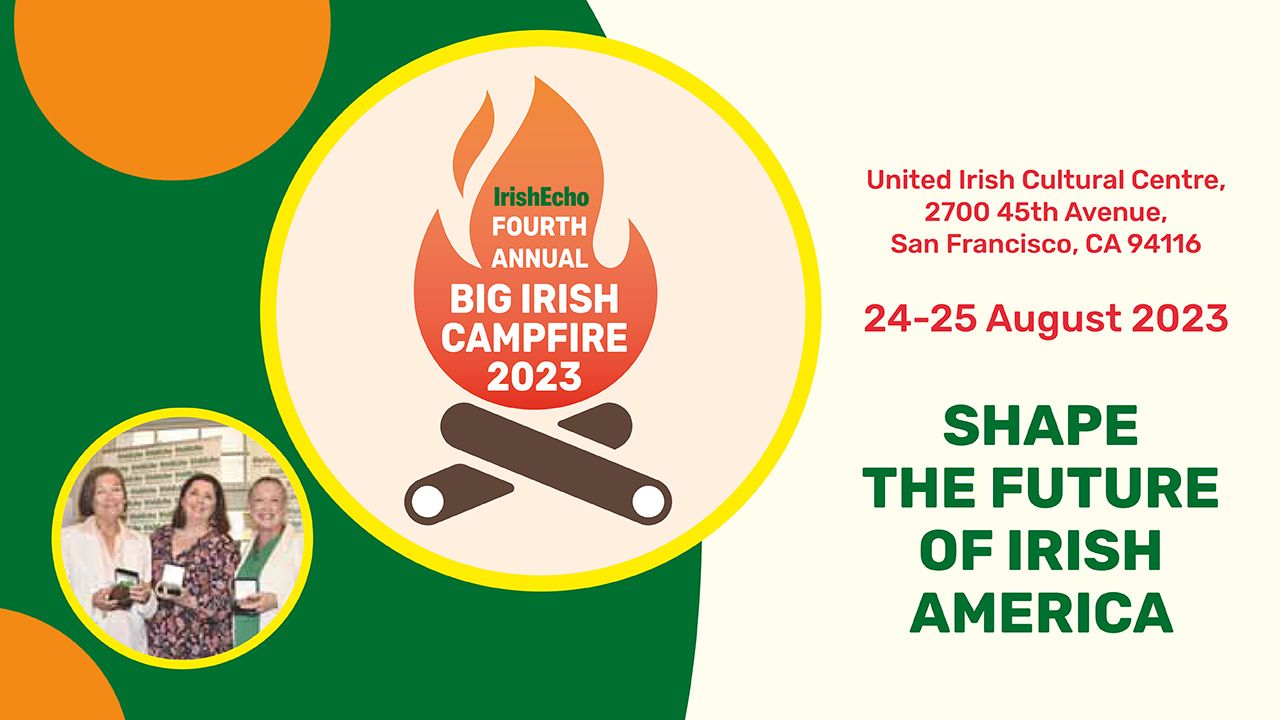 When: August 24-25, 2023
Where: United Irish Cultural Center, 2700 45th Avenue, San Francisco, CA 94116
The 4th annual Big Irish Campfire will take place on Thursday evening 24 and Friday 25 August 2023; at the United Irish Cultural Center, San Francisco. Our main images shows an architect's impression of the extension planned for the center. 
Featuring: Speakers covering major sectors including arts, community-building, fundraising, media, tourism and Irish peace process. 
Be part of it: The Irish Echo is hosting the 4th annual Big Irish Campfire showcase, spotlighting Irish American organizations across the US which will give the most comprehensive picture to date of the scale and scope of our community.  The Irish Echo will publish a special online and in print supplement highlighting the work of participants. 
WATCH BACK THE 2022 BIG IRISH CAMPFIRE CONFERENCE
---
2022 Campfire Speakers & Honorees