On Aug. 19, Irishtown Heritage Group organized an event to honor the life and musical world of Michael Carney.
Michael Carney was one of the most popular Irish traditional musicians in New York in the period between the two World Wars.  Michael was known as the "The Irishtown Piper" after his birthplace in County Mayo.
According to musicofmayo.ie, "Mike Carney was born in Dunmacreena, Irishtown, around 1861. He emigrated to America in the early 1880 and died in Brooklyn in May 1938. He became paralyzed from the hips down in 1905 end was confined thereafter to a wheel chair, from where he did all his pipe and reed-making and playing."
His home in Brooklyn was a magnet for musicians and music lovers.
On the eve of the event, Michael Carney's grandnephew from San Diego, Calif., Christopher Carney and his wife Karen visited the old site which was once the Carney homestead. On the day of the event itself, Christopher unveiled a plaque in honor of his granduncle.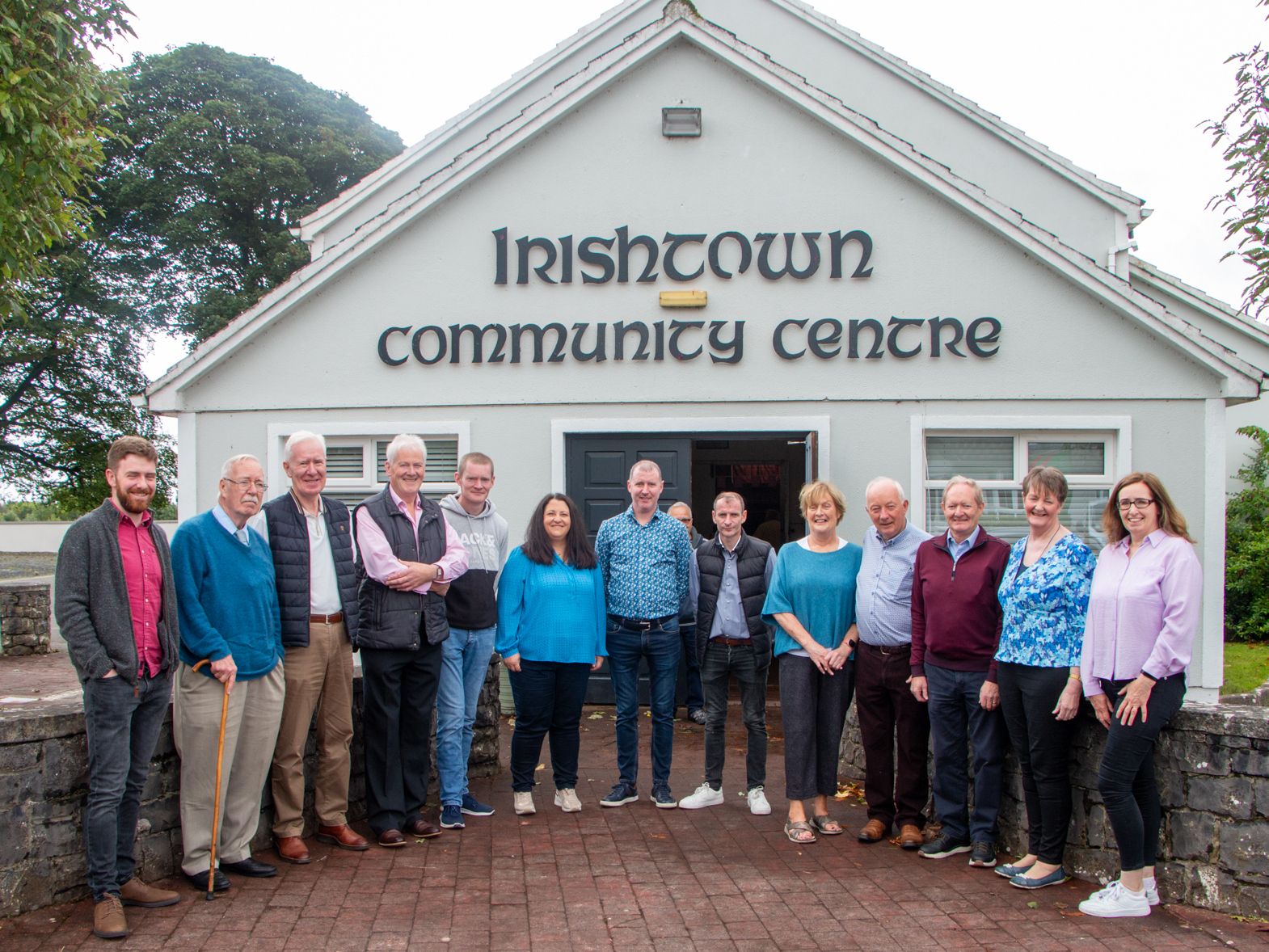 Fionnán MacGabhann, Seán McKiernan, Michael Kelly, Gabriel Prendergast, Pat Prendergast, Colette Mooney, Peter Mitchell, Pat Mitchell, Mary Freeley, Billy Freeley, J.P. Rattigan, Margaret Prendergast and Breda Raftery.
The day started with a "Try the Pipes" workshop, where people got an opportunity to learn about the uilleann pipes and try out the instrument for themselves with the help of two very experienced uilleann pipers - Emmett Gill and Cormac Cannon.
There was an exhibition and film screening from the Irish Traditional Music Archive on the life and times of Michael Carney, which was presented by renowned Galway uilleann piper Pádraic Keane.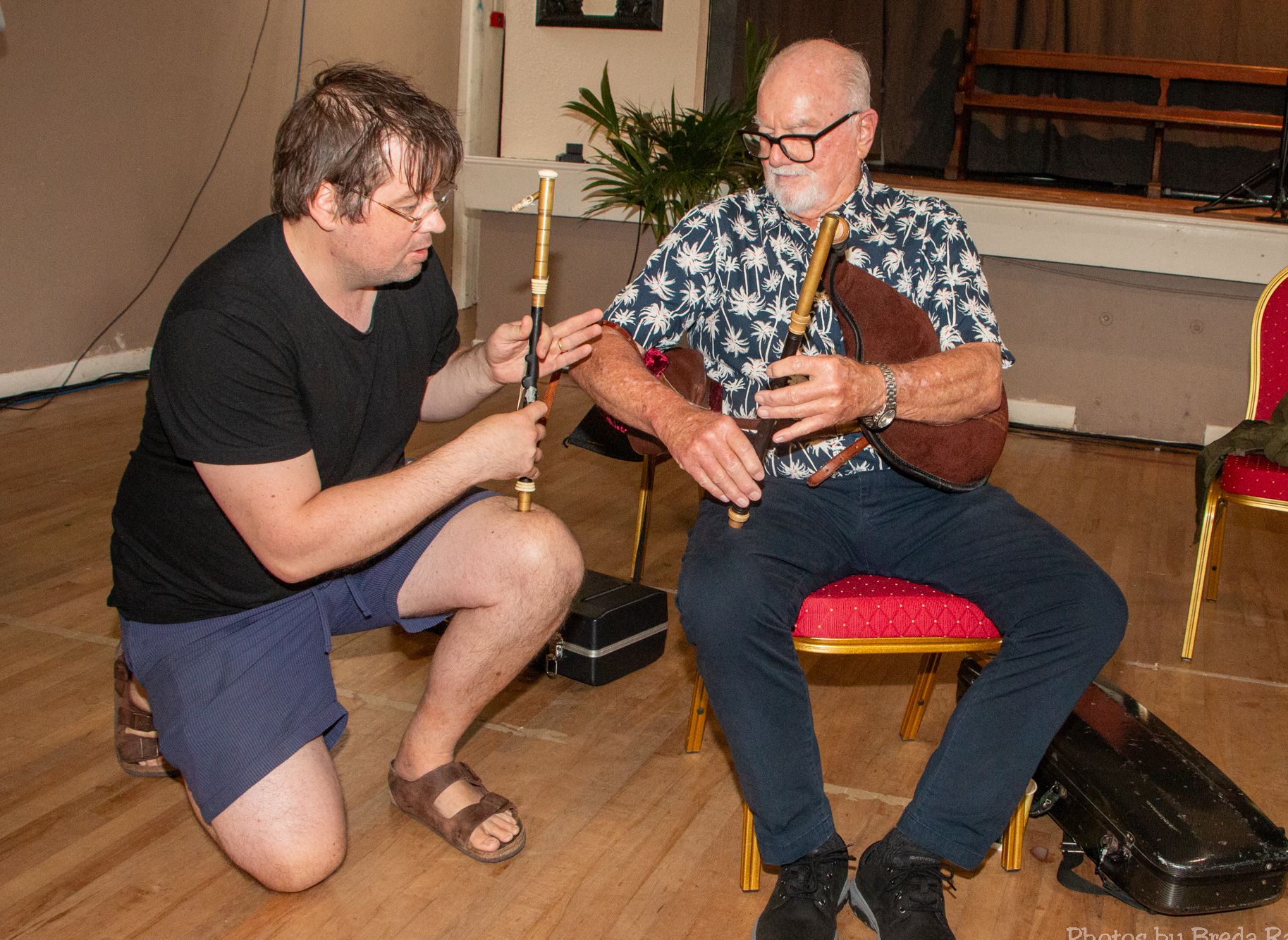 Uilleann piper Corman Cannon helping Christopher Carney, grandnephew of Michael Carney, with uilleann pipes.
Later in the day the famous New York piper Jerry O'Sullivan launched a book called "The Irishtown Piper" by Michael Kelly. This book details the life and musical world of Michael Carney both in Ireland and Brooklyn.  
Mass was held in the Church of the Holy Family and St. Oliver, Irishtown, where Carney and his family were remembered. 
Music sessions continued in Bourke's of Irishtown for some time after.