Deaths just seem to come in threes, don't they?  Just after learning about the passing of Robin Morton and Tony MacMahon last week came news of the sudden passing of the great Paddy Moloney.  Moloney was one of the music's true titans.  A student of Leo Rowsome's, he became member of Seán Ó Riada's group (which would become Ceoltóirí Chualann) in 1960 and in 1962 formed The Chieftains, one of the most important groups in the music's history.  With the Chieftains, Moloney helped globalize Irish traditional music, but his brilliant musicianship and playing did yeoman's work in raising the profile of the uilleann pipes as an instrument as well.  His death is another huge blow to the music but his memory will live on.
 In other news: have you heard of "Dial a Seanchaí?"  It's a new audio experience that give users a very cool and engaging way of celebrating Irish folklore, storytelling, and song.  It's a fun idea that's really well put together and I think fans of traditional music should be aware of it!
 This is how it works: you call a phone number (toll free, for U.S. callers), select from a menu of artists, and then enjoy a bit of traditional storytelling and song.  It's that simple.  Each recording last between seven and 12 minutes (not a huge time commitment!) and the subject matter varies, but look forward to hearing about widows, witches, lost islands, sun gods, drunkards, and devils.
 The folks involved with this project include singer Lisa O'Neill, musician and storyteller Aindrias De Staic, musician and radio presenter Ruth Smith, Ian Lynch of the band Lankum, singer and visual artist Ceara Conway, and writer Kevin Barry.  Each one brings an individual voice and does a truly fabulous job.
 The project, which a re-imagining of a 1988 effort that featured Junior Crehan, Francie Kennelly, and Eddie Lenihan, was commissioned by the Clare Arts Office and glór, and produced by John Lillis.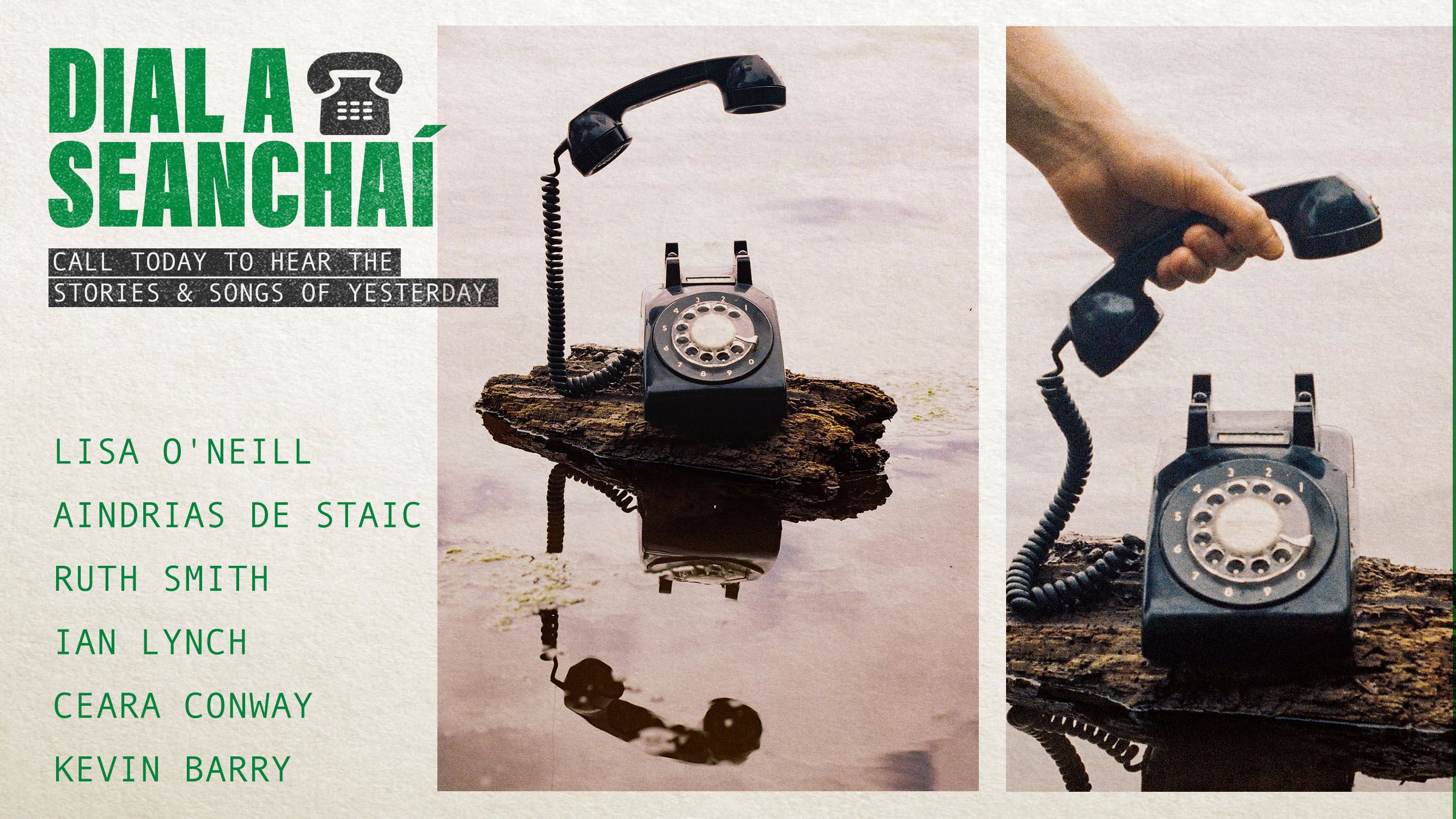 I really love this project – it's smart, stylish, and superbly done.  If it's caught your attention, definitely don't put off calling as the "Dial a Seanchaí" hotline will go dark at the stroke of midnight on Halloween!  U.S. residents who wish to call today and hear the stories and songs of yesterday can do so by dialing 833-463-0651.  (Again, a toll free call in the States!)
 For the musicians out there: have you ever wanted to learn from the likes of Alasdair White, Caitlin Warbelow, Kevin Burke, and Matt Cranitch?  Well, now's your chance, as registration is open for the online festival and music camp known as "Fiddle Hell."
 It's a pretty incredible opportunity.  The camp includes 175 workshops (not only style workshops, but historical and technical workshops as well), 35 concerts & 35 jam session, all offered via Zoom.  106 (!) instructors are involved in the camp and participants can choose manner of style to learn, including (but not limited to) bluegrass, blues, cajun, Cape Breton, jazz, klezmer, latin, Mexican, old-time southern, québécois, Scottish, Swedish, and swing.
 Fiddle Hell will take place in real time Nov. 4-7.  However, the concerts, jams, and workshops will be accessible and can be replayed until March 8, 2022.  To learn more – or just enroll – visit www.fiddlehell.org.
 On Oct. 27 at 8 p.m. Irish time, the Irish Traditional Music Archive will broadcast its new episode of "Drawing from the Well."  The guest that day will be Baltimore's own Jesse Smith, who will explore collections by Joyce, O'Neill & Martin Mulvihill and bring a selection of little-known tunes to life on the fiddle.  To watch (or just to learn more about the "Drawing from the Well" series), visit www.itma.ie.
 Finally, congratulations to Jack Talty, who was recently appointed "Lecturer in Irish Traditional Music" in the Department of Music at University College Cork.  Talty, who I have written about a fair bit in this column, is a concertina-player from Clare, the author of the 2020 report "Navigating the Traditional Arts Sector in Ireland," and the founder of Raelach Records (www.raelachrecords.com), a label that has released many, many fine albums over the last several years.