The New York Irish Center has a packed schedule over the next two months before the Christmas season kicks off in December. We present here a diary of NYIC cultural events for October and November:

Documentary Screening and
Talkback, Wednesday, Oct. 4
"In the Name of the Son," a new documentary, tells the story of Mags Riordan, a Dingle woman who, having lost three children in separate tragic circumstances, is inspired to set up a clinic in her native Malawi. Successful beyond everyone's expectations, especially her own, the clinic is now saving thousands of lives every year. "In the Name of the Son" will be followed by a talk-back with Clinic Founder Mags Riordan, the film's director Mark McLoughlin and special guest, Clinical Director Dr. Tendai Mussa.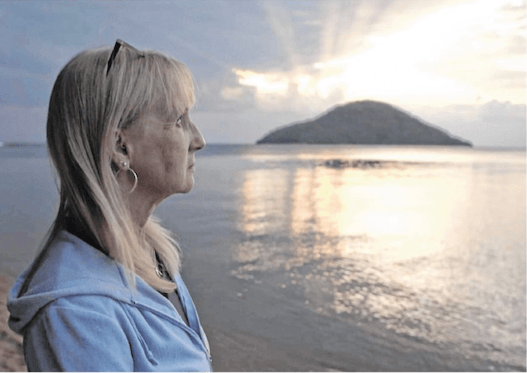 "In the Name of the Son."

Theatre Tonight! Derek Murphy
Wednesday, Oct. 11, at 7 p.m.
"The Bad Daters," a dark comedy by the Dublin-born, New York-based Derek Murphy, tells the story of a first date doomed for failure. In this staged reading, Wendy is forced into the date by her over-protective sister. Liam is forced into the date by a cursed past which dictates that he must continually make an effort. Second date anyone?

Blarney Star Concert Series: 
Niamh Parsons, Friday, Oct. 23
Niamh Parsons is known as one of the most distinctive voices in Irish music as well being a member of the traditional Irish band Arcady. Tonight she is joined by the musician Graham Dunne. (7 p.m.)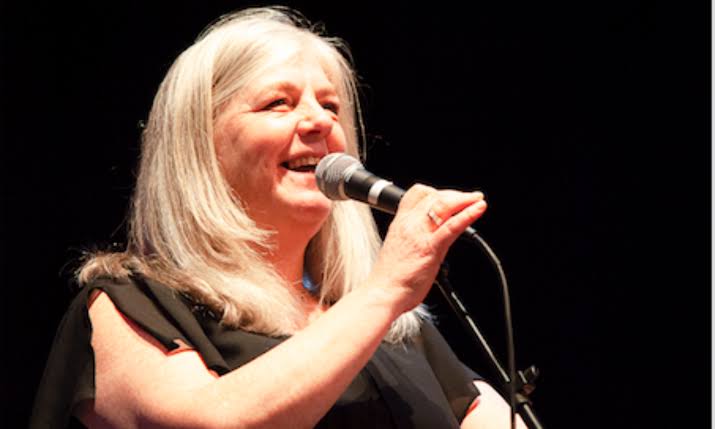 Niamh Parsons.

Theater Tonight! "Green & Blue"
Wednesday, Nov. 17, 
The New York premiere of "Green & Blue," written by Laurence McKeown, fuses film and live theatre from Belfast's Kabosh Theatre, The award-winning show follows the stories of police officers from either side of the Irish divide, as they patrol the invisible line in the ground that splits the country in two. It stars James Doran and Vincent Higgins with direction from Paula McFetridge.

Blarney Star Concert Series, 
Kevin Burke, Friday, Nov. 17
Kevin Burke is considered one of the finest living Irish fiddlers on the planet. For nearly five decades he has been at the forefront of Irish traditional music and Celtic music, performing and recording with the groups The Bothy Band, Patrick Street, and the Celtic Fiddle Festival. (7 p.m.)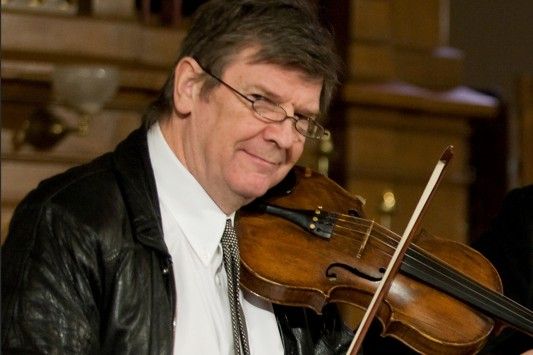 Kevin Burke.
Woody Guthrie 
Tuesday, Nov. 28. 
The Woody Guthrie New York Hoot is a two-hour round-robin songfest featuring some of the more than 3,000 songs that Woody Guthrie sang. Born in Okemah, Oklahoma, in 1912, Woody made New York City his home off and on from 1940 until his death from Huntington's disease in 1967 at the age of 55. Performers include Hillel Arnold, Pat Lamanna, Joel Landy, Marie Mularrczyk O'Connell, and Steve Suffet. All of these established artists are longtime Woody Guthrie admirers. This event is co-sponsored by the Folk Music Society of New York. (7:30 p.m.)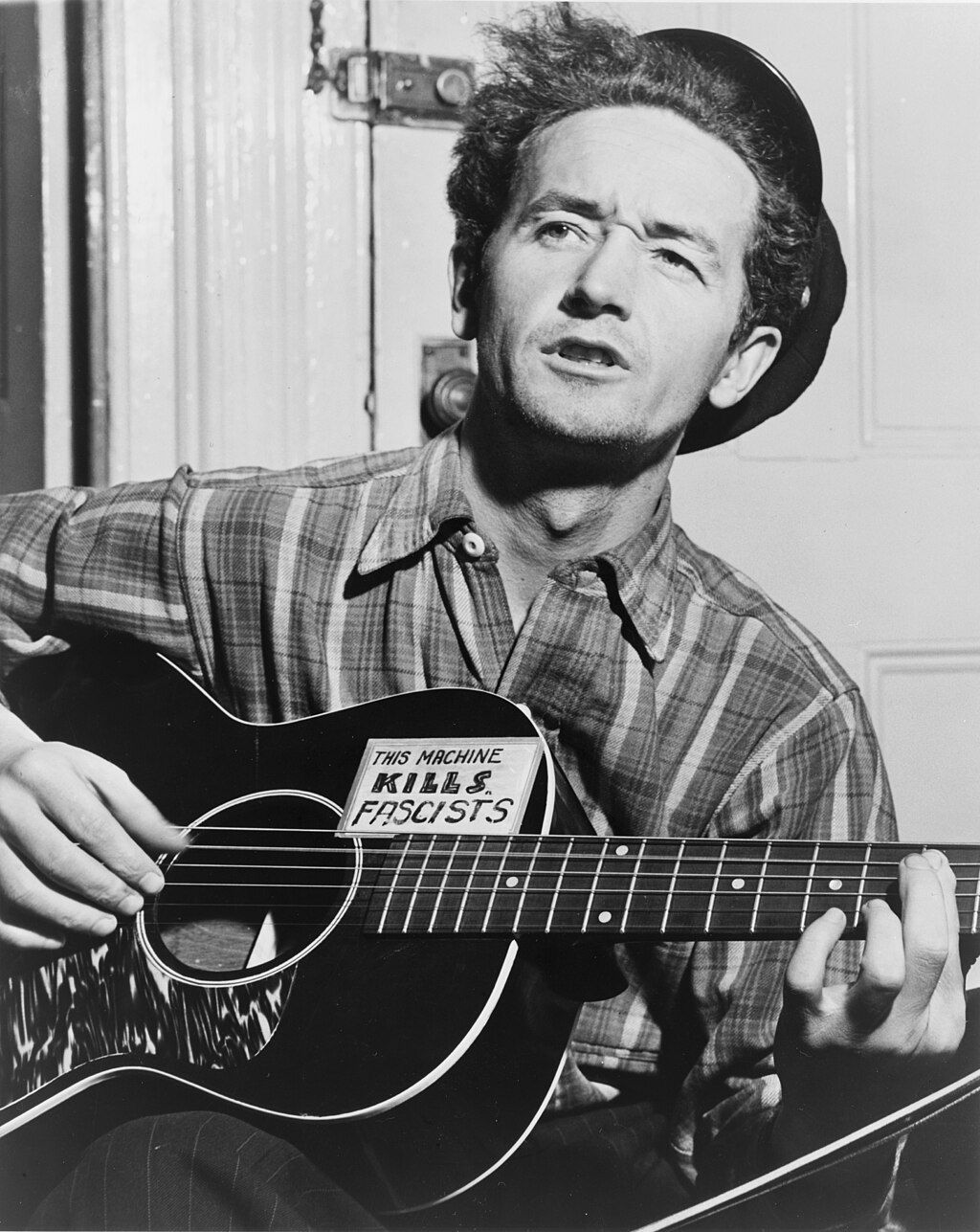 Woody Guthrie.
Moloney Memorial Concert
Friday, Oct. 20, at 7 p..m.
The annual fundraiser benefiting the Mercy Center in Bangkok, Thailand, returns with performances led by Donie Carroll honoring the much-loved and much-missed Mick Moloney who was a well of encyclopedic knowledge of folk music and who dedicated so much of his time and life to the Mercy Center.  

Annual Victorian Tea Party
Sunday, Oct. 22, at 2 p.m.
Every fall, as the leaves turn and the air begins to chill, "the women of the New York Irish Center transform the Reilly Room into a warmly festive Victorian-era tearoom. Whether or not you chose to don period attire and adopt the manners of another era, you will delight in sampling an array of delicious pastries, endless pots of tea and charming period specific costumes."   

Halloween Window Display
Oct 24 through Nov. 1
Children of all ages gravitate to the center come Halloween to catch a glimpse of Halloween diorama filled with mythical creatures, goblins and ghosts. Viewable for one-week-and-a-day, the center invites you to find and identify all the creepy Irish creatures inhabiting our display, some of whom are taken from the pages of Irish folk literature. 
Tickets and information are at www.newyorkirishcenter.org. For more info and queries call 718-482-0909 or e-mail info@NewYorkIrishCenter.org  The New York Irish Center, 1040 Jackson Avenue, Long Island City NY 11101, is just three minutes on the 7 train from Grand Central Terminal.