"I'll Be in Touch," Lisa McCleary's first solo exhibition in Ireland, will take place at Tigin, Marine Terrace, in Greystones, her home town in County Wicklow, opening on next Friday, Sept. 8. 
 McCleary is currently living and working in Ireland. In 2018 she completed her MFA Degree at Parsons, The New School, New York City. McCleary has exhibited internationally with previous solo exhibitions in Sydney, Mexico, and New York. Her most recent solo show was held at Shelf Gallery in Mexico City. Her art is currently on view at the Irish Consulate in New York.
 "My work addresses mediated corporeality and is anchored by the embodiment of touch," McCleary said in an artist's statement. "My current series of work investigates the malleability of identity and the nature of the human spirit. I explore the intersection of vulnerability and resilience, materiality, absurdity, ambiguity, otherness and the tactile.
"I utilize abstract figuration, focusing on physical aberrations and tactile manipulations of expression, to evoke highly ambivalent emotions and experiences. I employ a layered artistic process to create surrealist distortions and anthropomorphic beings. I begin by making clay sculptures which I then photograph and render in oil paint onto wooden panel."
"I'll Be in Touch" will be shown from Sept. 8-11, and Sept. 13-17. Daily viewing times from 12-6 p.m. There will be an opening reception on Saturday, Sept. 9, from 4 to 7 p.m. For more about the artist, go to her website: www.lisamccleary.com.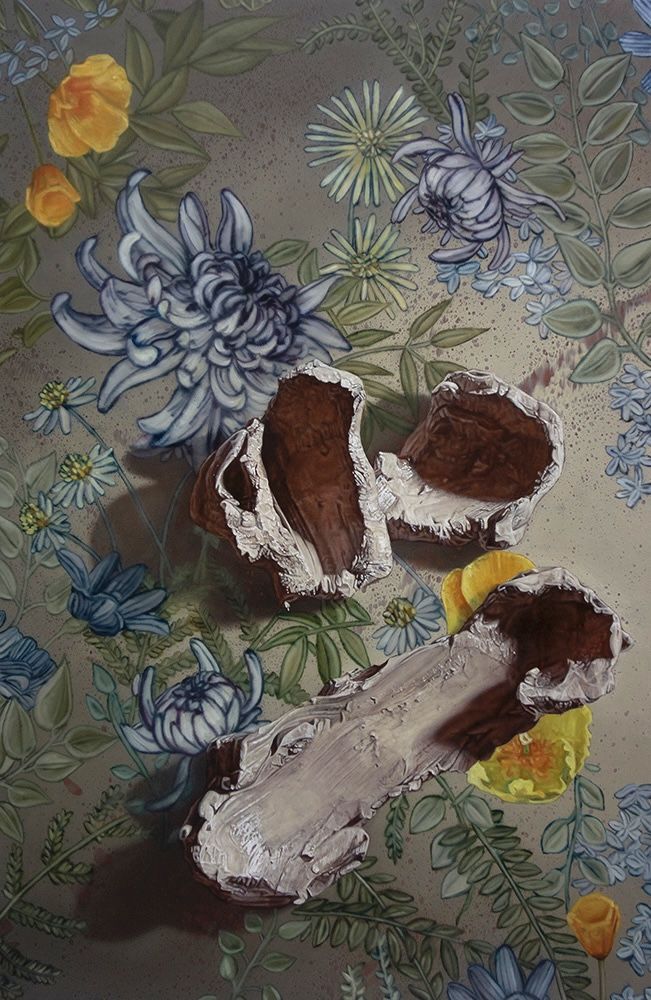 "Seeds," 2022, oil on panel, 61cm x 91 cm.