West Cork, the area stretching (west to east) from the Beara Peninsula to Kinsale, is filled to the brim with candy-colored villages, rugged landscapes, deserted beaches, small harbors, lush gardens, artisan producers, wonderful food, Michelin stars (Restaurant Chestnut in Ballydehob and Dede at The Custom House in Baltimore), and bustling places like Skibbereen (population about 3,000), the "capital" of the region. Known also for the song "Dear Old Skibbereen," one of the most famous examples of traditional Irish songs about emigration, the thriving little city located on the bank of the River Ilen is the center for agricultural, industrial, and tourist activities in the region. It's also the perfect base for discovering nearby villages Glandore, Union Hall, Ballydehob, Schull, Castletownshend, and Mizen Head. There's also Carbery's Hundred Isles, including islands such as Sherkin, Heir, and Cape Clear, which are just minutes away by boat from Baltimore.
In an all-too-brief two-day stay there, I managed to squeeze in visits to as many places as possible (minus the islands), starting with the popular Farmer's Market in Skibbereen town center, one of the largest and most popular of the three markets held in the area (Bantry hosts one on Friday and Schull hosts on Sunday). Open year-round except for the week between Christmas and New Year's, the Saturday market features the "best of the best" of local produce, baked goods, jams, chutneys, honey, crafts — you name it, it's here — including the Ferguson family's award-winning Gubbeen cheeses, beautifully presented by daughter Clovisse, and meats from son Fingal's smokehouse — too yummy for words!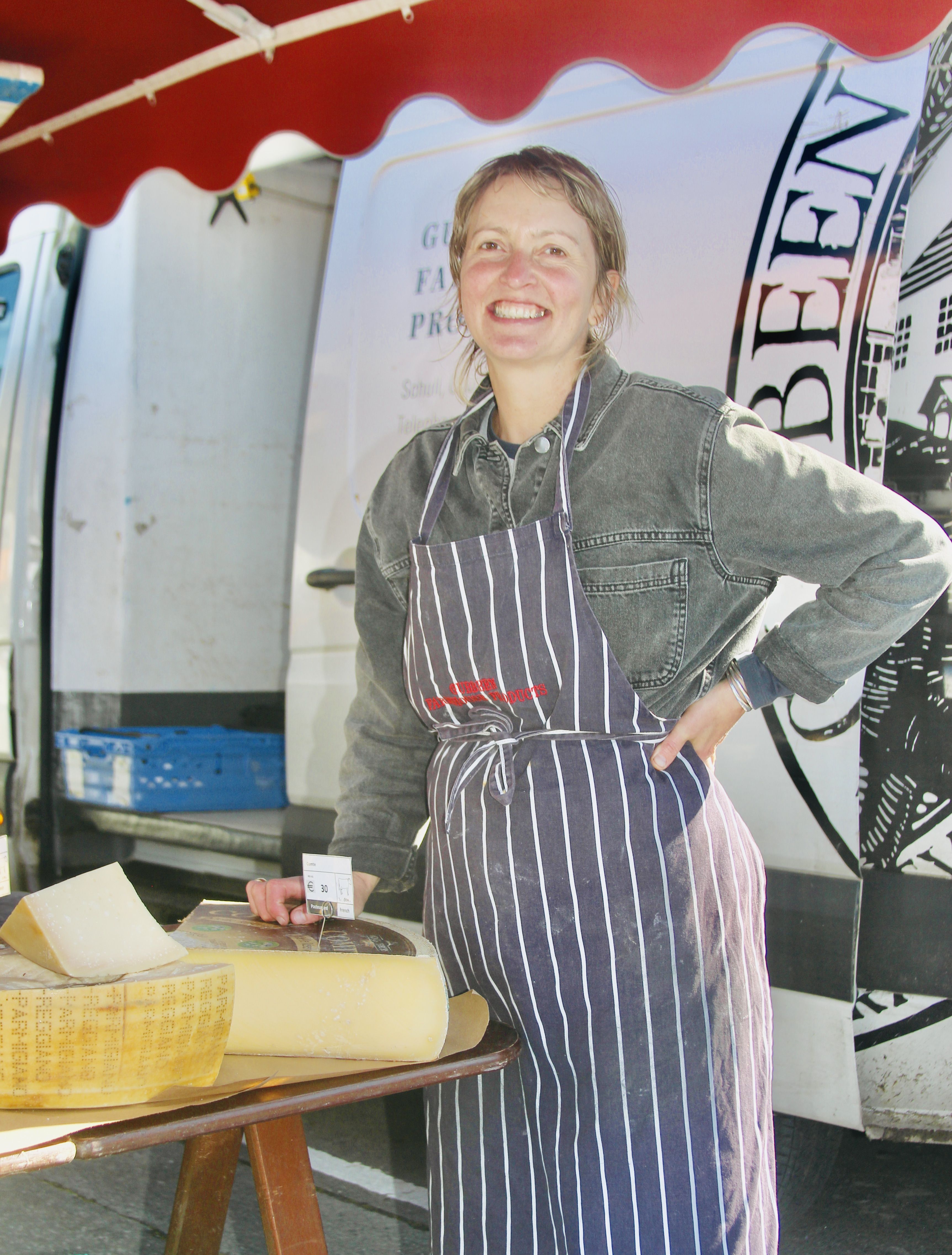 Clovisse Ferguson.
As for accommodations, nowhere in the Skibbereen area is there a more luxurious place than Liss Ard Estate, an elegant 26-room Georgian/modern country-style property just 10 minutes outside of town. The lovely estate, which was recently welcomed into the prestigious Relais & Châteaux collection of distinctive hotels and restaurants (there are only seven in Ireland), is situated on 163 acres of woodland, lake, and gardens with accommodations divided between three buildings: the Manor (main house), adjacent Garden House, and secluded Victorian Lake House (about a 10-minute walk from the main house). Originally built in 1853, the property has served in several roles, including as a family residence, a country hotel and equestrian center, and as a front for the Swiss government! One of the most significant dates in its history occurred in 1989 when it was sold to a German art dealer who redeveloped the estate. He also invited American artist James Turell to move to Liss Ard as an artist-in-residence, and for two years Turrell worked on drawings for his Irish Sky Garden, the centerpiece of the estate.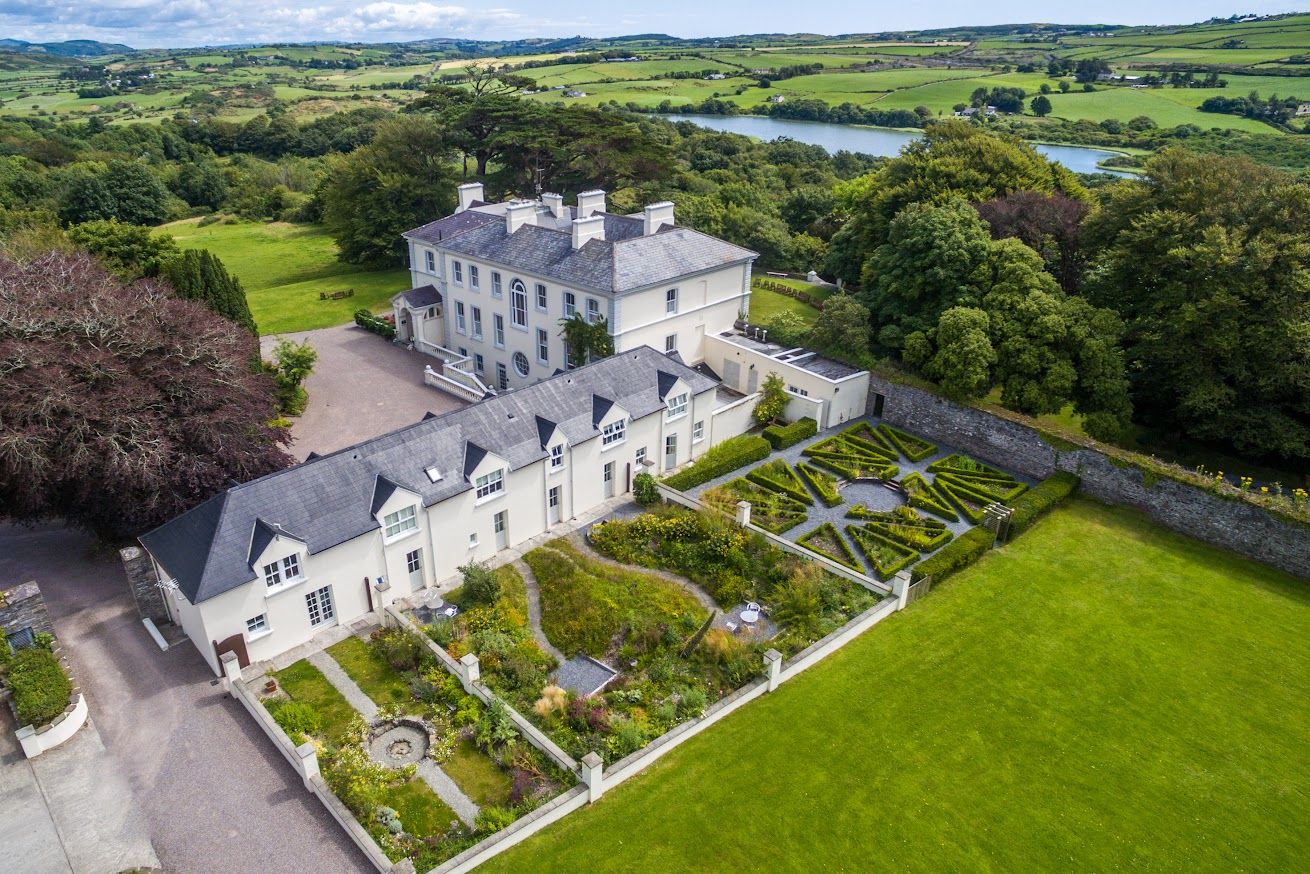 Liss Ard.
Most known for his work in the light and space movement where art is "experiential rather than one dimensional," Turrell completed the unique "garden" (actually a 50 x 20-meter earth and stone crater) in 1992. As you enter, flat acoustics deaden all external sound, creating an otherworldly, almost ethereal atmosphere. At the center of the crater is a plinth of Kilkenny granite, a space designed for two people to lie foot to foot and experience unimpeded views of the ever-changing Irish sky. Turell's design was inspired by the ring fort on the estate and other Irish heritage sites in the area.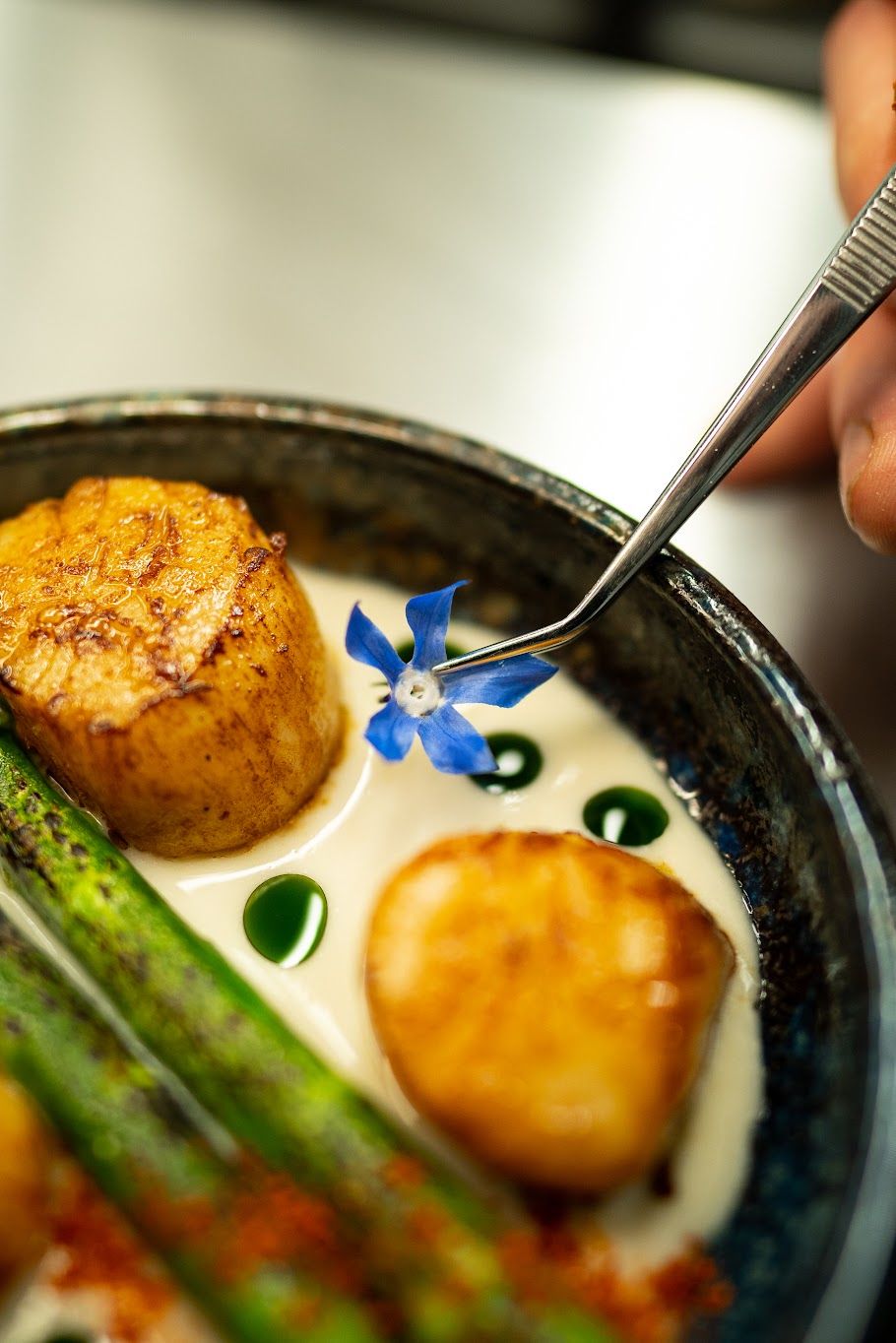 During 2021 and 2022, Liss Ard was further transformed into the delightful property it is today, with the common areas (library/drawing room, bar, sitting room, restaurant) and all the guest rooms fully renovated. My room in the Garden House had the feel of a small apartment, with stylishly unadorned canopy bed, flat screen TV, tea and coffee-making facilities, sofa bed, and private patio garden. 
The garden metaphor also extends to the restaurant, appropriately named "The Garden at Liss Ard," where head chef Sean Doyle offers a farm-to-table culinary experience with menus inspired by the seasons and created with produce harvested from the kitchen garden or sourced from small farmers, producers, and artisans. During my stay, some of the local dishes on offer included duck from nearby Skeaghanore, eggs benedict with Union Hall smoked salmon, and a Gubbeen continental plate with Fingal Ferguson's cured meat and his family's cheese. 
Doyle, who has worked in prestigious kitchens like The Merrion in Dublin and the Park Hotel Kenmare, joined the Liss Ard team in February and might just be aiming to grab another one of those Michelin stars that shine so brightly in West Cork.
Skibbereen is about 1 hour 30 minutes from Cork and 2 hours from Killarney.
Margaret Johnson's "Recipes" page now includes "Ireland Hopping: Adventures in Food, Drink, and Travel." For further details on her work, including how to order her cookbooks, visit her website here.