Ireland has thirty-two counties, four ancient provinces, but only one kingdom — The Kingdom of Kerry! Locals might suggest there are actually two (the Kingdom of Heaven being the other one), but remain steadfast that Kerry is, without a doubt, heaven on earth. Renowned for its gorgeous coastline wrapping around its famous "ring," jaw-dropping roadways winding through mountain gaps and passes, and cinematic lakes reflecting historic castles and country houses, County Kerry is one of Ireland's most popular tourist destinations. Queen Victoria, who visited Killarney on her third visit to Ireland in1861, spoke glowingly of her love for Ireland in her journal entries and is credited with putting "The Kingdom" on the tourism map of Ireland. I've never needed convincing!
My grandmother was born outside of Killarney in a small townland near Rathmore, so I've been visiting on and off since 1984. On my latest sojourn, nine of my closest friends (my children and grandchildren, ages 7 to 14) joined me. Fortunately, we found something to please everyone, from our first day in Dingle to our last day on the Shannon Ferry heading north to Clare. This "Ireland Hopping" is not intended to be a "must see" for your family, only a peek into what worked for us!
DINGLE: Who could resist a visit to this beautiful peninsula? After landing at Shannon in the wee hours of a rainy morning (you'll want to have a plan in place on how to spend the day until the usual 3 p.m. hotel check-in), we headed here for a few hours watching the town come alive. Some of us followed the "Dingle Art, Craft & Gift Trail," a guide to studios, galleries, workshops, and retailers specializing in locally made pottery, jewelry, glass, linens, leather, and woven textiles. "Made in Dingle" is a phrase synonymous with the best of Irish crafts, with names like Louis Mulcahy (handmade pottery), Lisbeth Mulcahy (weaving), Brían de Staíc (master goldsmith), and Conor Holden (leather goods) known throughout Ireland and beyond as some of the country's best artisans (you can download the map/guide at dingle-peninsula.ie).
The non-shoppers in our family headed to Dingle Oceanworld Aquarium (dingle-oceanworld.ie), a small but interesting look at some of the fascinating marine life found around the peninsula and further afield (Antarctic penguins and Asian otters). In 1991, Irish waters were designated as Europe's first whale and dolphin sanctuary, with more than 25 species of porpoises, whales and dolphins recorded here. Fungi, the most famous of all Irish dolphins and a 37-year mainstay of Dingle Harbor, sadly disappeared in October 2020, so a visit to the aquarium is a small reminder of the importance of sea life in Dingle. When the weather cooperates (unfortunately not on the day of our visit), you can experience it more authentically by booking a fishing trip, harbor tour, or eco-tour to the Blasket Islands from Dingle Boat Tours (dingleboattours.com).
Just in case anyone thinks I'm ignoring the wealth of early Christian sites like the Gallarus Oratory, Kilmalkedar Church, or the beehive huts found on the peninsula, be assured I'm not! Touring any or all is highly advisable, something I did on a previous visit.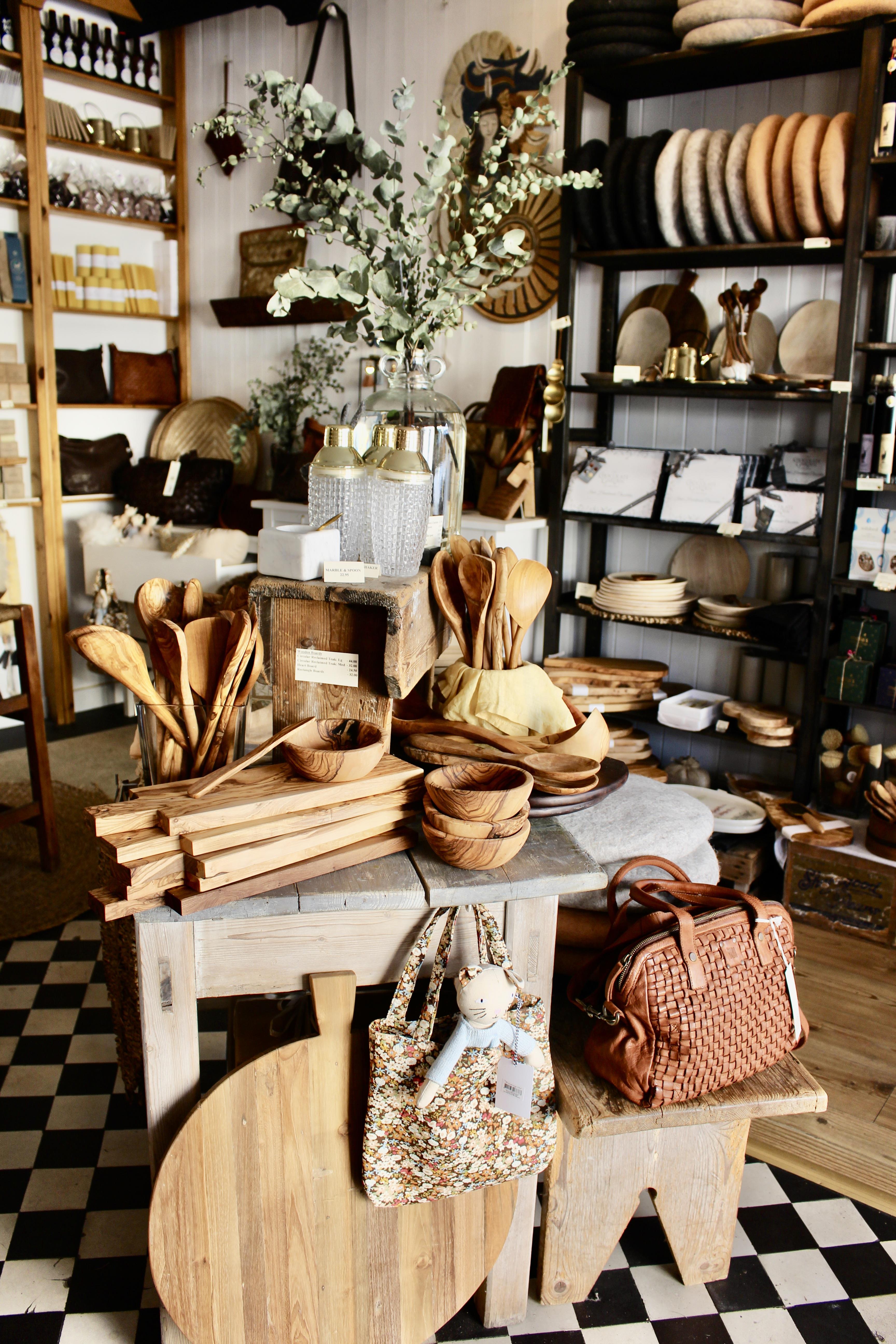 KILLARNEY: After our first day visit to Dingle, we finally arrived in Killarney, one of Ireland's most popular destinations. We checked in to The Killarney Park Hotel (killarneyparkhotel.ie), a long-standing personal favorite of mine and a place, like Killarney itself, that offers loads of amenities for guests of all ages. It's probably safe to say that Muckross House and Gardens (muckross-house.ie), the jewel in the crown of Killarney National Park, will make everyone's "Must See" list and we were no exception. We had a lovely visit in the park on our first full day in Killarney, including a jaunting car ride which we picked up only steps away from our hotel where Main Street meets East End Avenue, a visit to Torc Waterfall, a 66-foot-high, 360-foot-long cascade waterfall, and fifteenth-century Ross Castle, a tower house perched on the edge of Lough Leane (the Lower Lake). 
When scenic overload began to catch up with the children, we headed to a nearby sheep farm for a fascinating herding demonstration. The concierge at the Killarney Park arranged the visit for us and, admittedly, the adults were as charmed as the children by the expertise of the dogs with only a few commands. The farm is not open to the public, but you can enjoy a similar experience at Kissane's (kissanesheepfarm.com), a farm situated on the N71 Road between Kenmare and Killarney. Although it's an authentic working farm, it offers pre-arranged herding demonstrations for groups of 30 with the famous panorama of Moll's Gap in the background. With advance notice, you can also see a sheep shearing demonstration; in spring, you can visit when the lambs are born.
We finished our day at The Laurels on Main Street (thelaurelspub.com) with dinner (two "must try" dishes are the Fried Brie with Redcurrant Sauce and Chicken and Bacon Potato Cakes with Mushroom Sauce) and a fun pub experience. Last on the list of today's events: a good night's sleep! 
DEEP-FRIED CHEESE WITH PEAR-CRANBERRY CHUTNEY
SERVES 4
In this recipe, I've substituted redcurrant sauce with a more accessible, but equally delicious, mix of pears and cranberries for the chutney. It's also wonderful with cold meats and pâte.
For the chutney
3 cups white wine vinegar
3 cups brown sugar
2 large onions, finely diced
2 tablespoons grated fresh ginger
1 teaspoon ground cinnamon
3 1/2 pounds firm ripe pears, peeled, cored, and diced
1 teaspoon salt
1 1/4 cups dried cranberries
For the cheese
1 cup plain breadcrumbs or Panko
Two 8-ounce rounds Camembert or Brie, each cut into 8 wedges
1 large egg, beaten
Canola oil for frying
Mixed salad greens for garnish
1. Make chutney. In a large saucepan, bring vinegar, sugar, onions, ginger, and cinnamon to a boil. Cook for 10 minutes, or until mixtures starts to thicken. Add pears, reduce heat to simmer; cook, stirring frequently, for about 30 minutes, or until pears are tender and most of liquid has evaporated. 
2. Remove from heat; stir in salt and cranberries. Let cool completely; cover and refrigerate for up to 1 month. (Makes about 2 1/2 cups)
3. Make cheese. Sift flour onto large plate; coat cheese on all sides. Dip into egg; coat with breadcrumbs. In a deep fryer or skillet, heat oil to about 350°F. Gently lower wedges into oil; fry for 2 to 3 minutes on all sides, or until golden. With a slotted spoon, remove cheese to paper towel-lined plate to drain.
4. To serve, spoon chutney into ramekins. Arrange salad on plates; top with wedges of cheese.
   Margaret Johnson's "Recipes" page expands this year to "Ireland Hopping: Adventures in Food, Drink, and Travel." For further details on her work or to order a signed cookbook, visit www.irishcook.com