A Notre Dame grad and NASA rocket scientist who was the first African American to enter the Alabama school system was hononred at the annual Big Irish Campfire on Friday past (19 August).
Sonnie Hereford IV desegregated the Heart of Dixie schools in 1963 — over the furious opposition of segregationist Alabama Governor George Wallace —after a determined campaign by his father Dr Sonnie Hereford III, a prominent civil rights campaigner. 
With just a few days to go until the Big #IrishCampfire 2022, we are delighted to bring you this special video message from Dennis Brownlee, Founder and Chairman of The African American Irish Diaspora Network.

We look forward to @aaidnetwork's contribution to the campfire! 🏕️☘️ pic.twitter.com/q2F4A64S1O

— Irish Echo Newspaper (@IrishEcho) August 16, 2022
As the Southern Poverty Law Centre reports:
"On September 3, 1963 – the first day of first grade – the pair were greeted at Fifth Avenue Elementary School in Huntsville, Alabama, not by a friendly teacher or PTA welcoming committee, but by white parents chanting segregationist slogans, their children in tow." On subsequent days, the school was closed to all pupils and surrounded by armed state troopers in a bid to keep out the six-year-old.
However, on 9 September, state opposition to the admission of little Sonnie crumbled under enormous Federal pressure. 
In that Southern Poverty Law Centre report, Sonnie Hereford IV said of his dad's courageous stance: 
"Dad said that when he and I walked to school on those few mornings before I got to enter the school, he had been told that the Klan may have been in the vehicles in the traffic. He was told that after the fact. But he said many times that that would not have changed his mind, that he would have gone through with it. He was just a brave person. He was going to make things better than they had been for himself."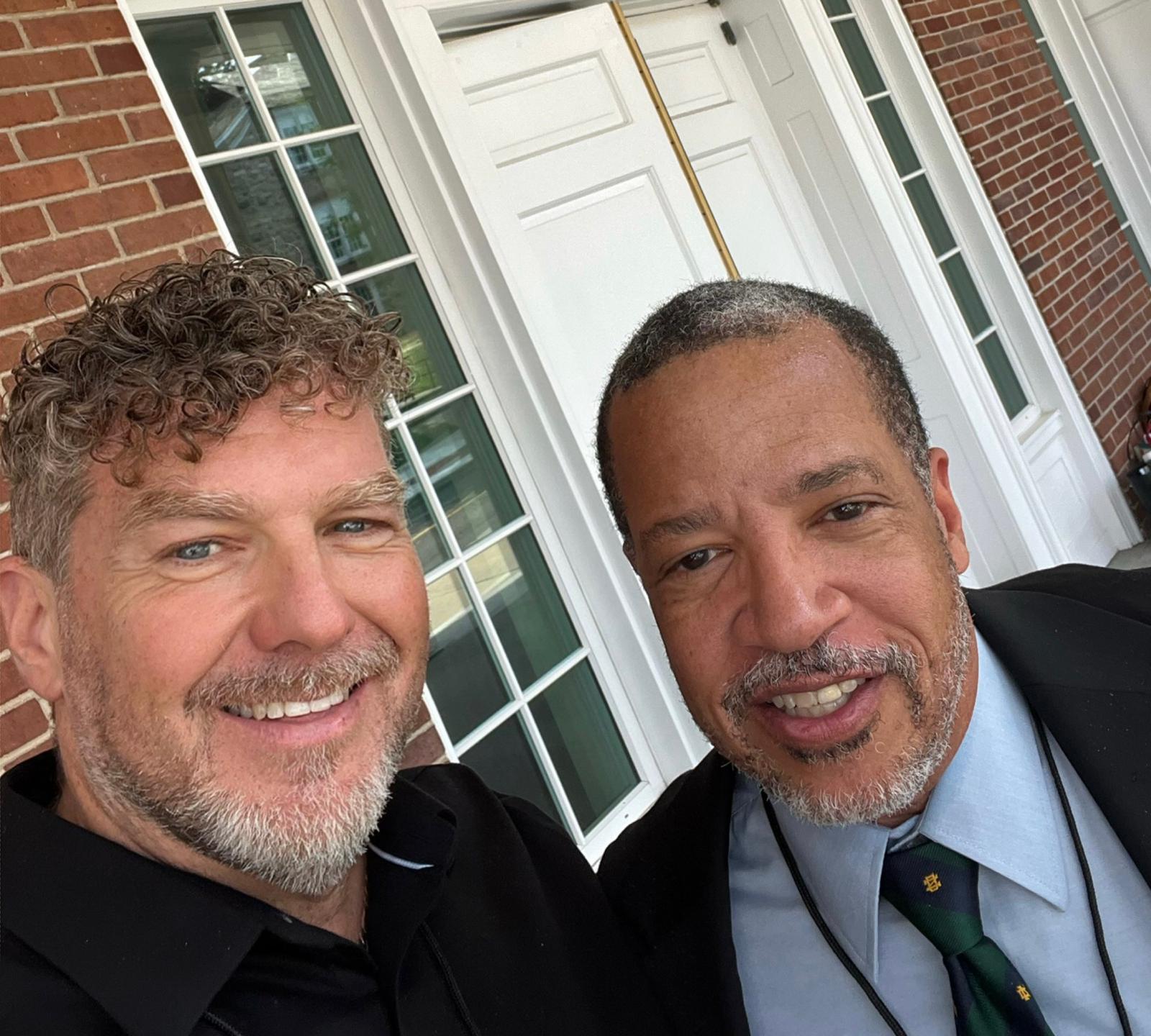 There was a fitting footnote to the Hereford's equality battle in 2016 when a local public school was named Sonnie Hereford III Elementary School. 
Sonnie Hereford IV desegregated Alabama's public schools in 1963. He was only 6 years old. One of five pieces from our special project #TheFirsts, by @AdamHSays: https://t.co/Ad8UGAWMTT

— The Atlantic (@TheAtlantic) October 1, 2020
But it was young Sonnie's determination to attend the University of Notre Dame which started his life-long love affair with all things Irish. After graduating from ND, he set up a university alumni group in Huntsville. That brought him into contact with the city's St Patrick's Day parade. "I thought we belonged in Huntsville's St. Patrick's Day Parade, so I started going to parade organization meetings. Unfortunately, the Chief Organizer for the parade, a local lawyer named Dan Moran, passed away and in 1995 I was asked to take over from him."
Sonnie went on to run the parade from 1996 to 2011. He continues to work closely with the Irish Society of North Alabama (ISNA) and with the local AOH chapter. 
Hereford's participation in the Campfire gave him his first opportunity to meet with stalwarts of the African American Irish Diaspora Network who also attended the annual gathering of Irish American leaders from across the nation.
This year's Campfire took place in Iona University in New Rochelle, New York, an institution established by the Irish Christian Brothers in 1940 which remains a beacon for all things Irish.
You can watch back on highlights of the Big Irish Campfire here.