Early last week, the great musician, teacher, folklorist, storyteller, and organizer Mick Moloney died in his New York University apartment.  He was 77.
I had the exceptional privilege of knowing Mick very well.  He was a brilliant mentor and tremendous friend, and his passing is a great loss not only to his family, many friends and colleagues, but to the world of Irish studies.  As he would often say of others, Mick was "a mighty man," the likes of which we would be incredibly lucky to see again.
The details of his life are well known.  Mick grew up in Limerick; was a member of the folk group the Johnstons; emigrated to the United States in 1973; was responsible for groups like the Green Fields of America and Cherish the Ladies; held a Ph.D. in folklore from the University of Pennsylvania; and essentially invented the field of Irish-American music studies.  For 25 years he was the artistic co-ordinator of the Augusta Irish Week at Davis and Elkins College in Elkins, W. Va., the first Irish teaching week in the U.S.  
 Mick recorded many terrific albums of his own that helped define traditional music in America, but he was also involved with well over 100 more, in a variety of capacities.  He had also worked on several major documentaries, including "Bringing it All Back Home," "Out of Ireland" and "The Irish in America: The Long Journey Home."  For the last 22 years, he was the Global Distinguished Professor of Music and Irish Studies at NYU, where he was a beloved teacher, advisor and colleague.  In addition, he was a longtime external examiner for the University of Limerick's World Academy of Irish Music and Dance.
It should come as no surprise that Mick had accumulated numerous awards and accolades over the years.  One I know he was particularly proud of was the "Presidential Distinguished Service Awards for the Irish Abroad" presented to him in 2013 by President Michael D. Higgins.  Another was the "Gradam Comaoine" (Outstanding Contribution) award he received at the 2014 Gradam Ceoil TG4 awards.  True to form, he made the honor about others, commenting "I feel a tremendous sense of honor, and I feel I'm accepting it on behalf of all the people in America who taught me my trade […] most of them are dead now, like Ed Reavy in Philadelphia, Johnny McGreevy, Jack and Charlie Coen, Andy McGann, and Paddy Reynolds."  The "Golden Dozen Award for teaching excellence," which he received from New York University in 2008, was still another he spoke about fondly.
Perhaps his most significant accolade was the National Heritage Fellowship, this country's highest honor in the folk and traditional arts, which he was given in 1999.  He was one of a small group of National Heritage Fellows representing Irish traditional music and dance to receive this honor, the others being Joe Heaney (1982), Martin Mulvihill (1984), Michael Flatley (1988), Jack Coen (1991), Liz Carroll (1994), Donny Golden (1995), Kevin Burke (2002), Joe Derrane (2004), Mike Rafferty (2010), Séamus Connolly (2013), Kevin Doyle (2014), Billy McComiskey (2016), and Joanie Madden (2021). 
Although he elevated the world of Irish traditional music with a variety of groups – many of them featuring his longtime musical partner Eugene O'Donnell – Mick's greatest musical legacy is likely his band the Green Fields of America.  In 1975, the Smithsonian Institution commissioned Mick to find the best Irish musicians and dancers in the country for a performance at the Bicentennial Festival of American Folklife in Washington D.C in 1976.  Twenty-six musicians from America and a number from Ireland performed in DC for a week; it proved a sensation and the Green Fields was born.
The Green Fields quickly became the premier traditional Irish performing group in America and did government-sponsored tours in 1978, 1979, 1980 and 1982.  Over the years many, many musicians have passed through the group on their way to further success, including Tim Britton, Dennis Cahill, Liz Carroll, Karan Casey, Brenda Castles, Fr. Charlie Coen, Jack Coen, Brendan Dolan, John Doyle, Jimmy Eagan, Seamus Egan, Siobhan Egan, Frank Harte, Ivan Goff, Liz Hanley, Winifred Horan, Eileen Ivers, James Keane, Jimmy Keane, Tina Lech, Donna Long, Dana Lyn, Joanie Madden, Billy McComiskey, Sean McGlynn, Zan McLeod, Michelle Mulcahy, Brendan Mulvihill, Andy O'Brien, Robbie O'Connell, Eugene O'Donnell, Kieran O'Hare, Eamon O'Leary, Jerry O'Sullivan, Bill Ochs, Al Purcell, Mike Rafferty, Tommy Sands, and Athena Tergis.  Many of these musicians toured, recorded, and maintained longstanding musical partnerships with Mick in other contexts as well.
 Mick understood the importance of dance and made it a regular part of the Green Fields. Featured dancers included Kieran Barrett, Kevin Broesler, Jean Butler, Cara Butler, Darrah Carr, Melanie Deegan, Heather Donovan, Joe Dwyer, Katherine Dwyer, Michael Flatley, Donny Golden, Eileen Golden, Steve Gallagher, Deirdre Goulding, Katie Grennan, Ciara Greene, Liam Harney, Deirdre Harten, Jake James, John Jennings, Kieran Jordan, Sinead Lawler, Tara McHugh, Sheila McGrory, Chloe Mullarkey, Tim O'Hare, Niall O'Leary, Mairead Powell, Pat Roche, Sheila Ryan, Michael Smith, John Timm, Regan Wick, and Linnane Wick.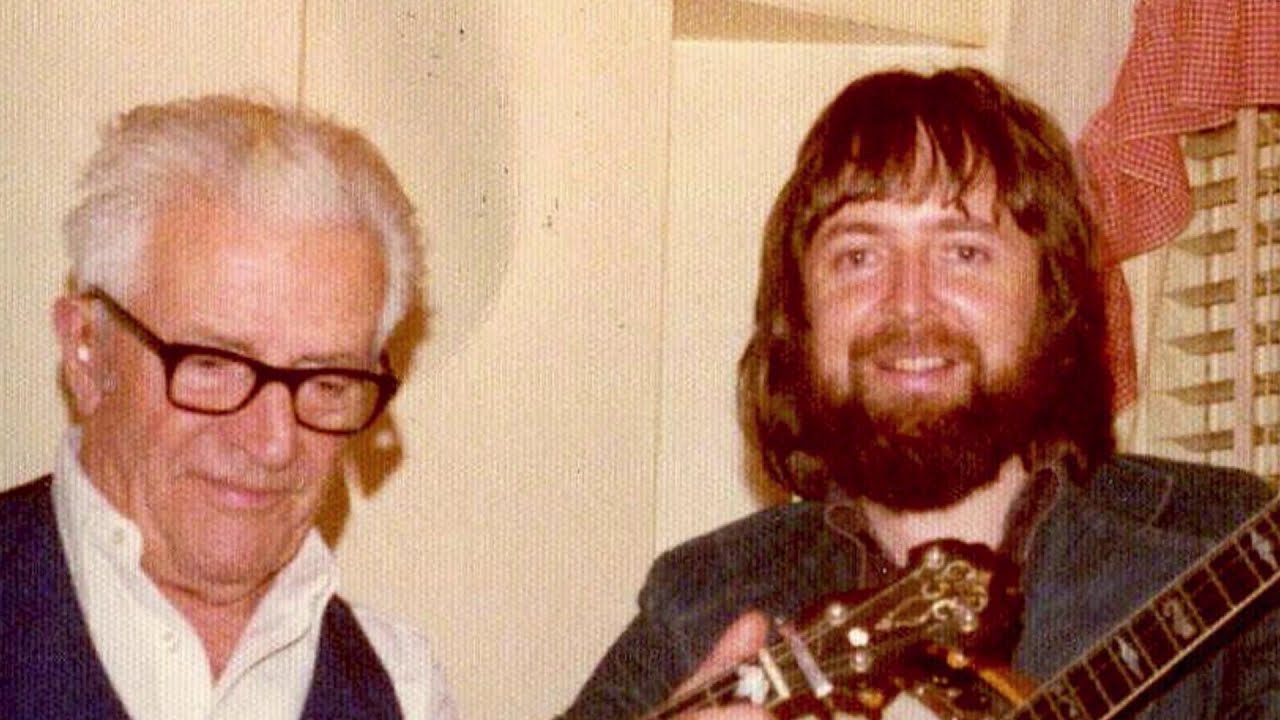 Mick Moloney pictured during the early part of his career in the U.S with Mike Flanagan, of Flanagan Brothers fame, the first person to record Irish tunes on the tenor banjo and a major influence on Moloney.

 In addition to being an historically important banjo and mandolin player, a highly influential singer and a gifted storyteller, Mick was a brilliant scholar.  An ever-popular teacher, his work plumbed the depths of the Irish experience in America and he never shied away from its more troublesome aspects.  In recent days, I've spoken with his colleagues Athena Tergis and Leni Sloan, both of whom talked about how much they admired this particular trait and stressed its importance in Mick's various projects.  His uncanny ability to shed light on difficult subjects and in the process build meaningful bridges by celebrating cultural difference was an art in itself and something, I think, he would be particularly proud of being known for.
Finally, Mick was also a great humanitarian, with his work for the Mercy Center being of particular note.  Based in Klong Toey, Bangkok, the Mercy Centre is a shelter for street kids and orphans, many of whom were born with HIV/AIDS.  Over the years Mick spent considerable time there, fundraising and working with Fr. Joe Maier, to bring joy and meaning to lives of the children there. 
  Mick was a hero to many and truly changed Irish Music in America. As Mick's great friend the piano accordion player Jimmy Keane said, not since the great Francis O'Neill has one person's influence been so substantial and wide ranging, and I agree. He will be sorely missed.
For more reaction to the death of Mick Moloney click here.