"May a path of yellow moonlight bring us all safely home."
With those eloquent words of Irish poetry Assemblywoman Catherine (Cathy) Nolan voted yes on the final bill of her long, illustrious career in the New York State Assembly, reaching back to her Irish roots to bring down the curtain on a life in public service that dates back to 1984.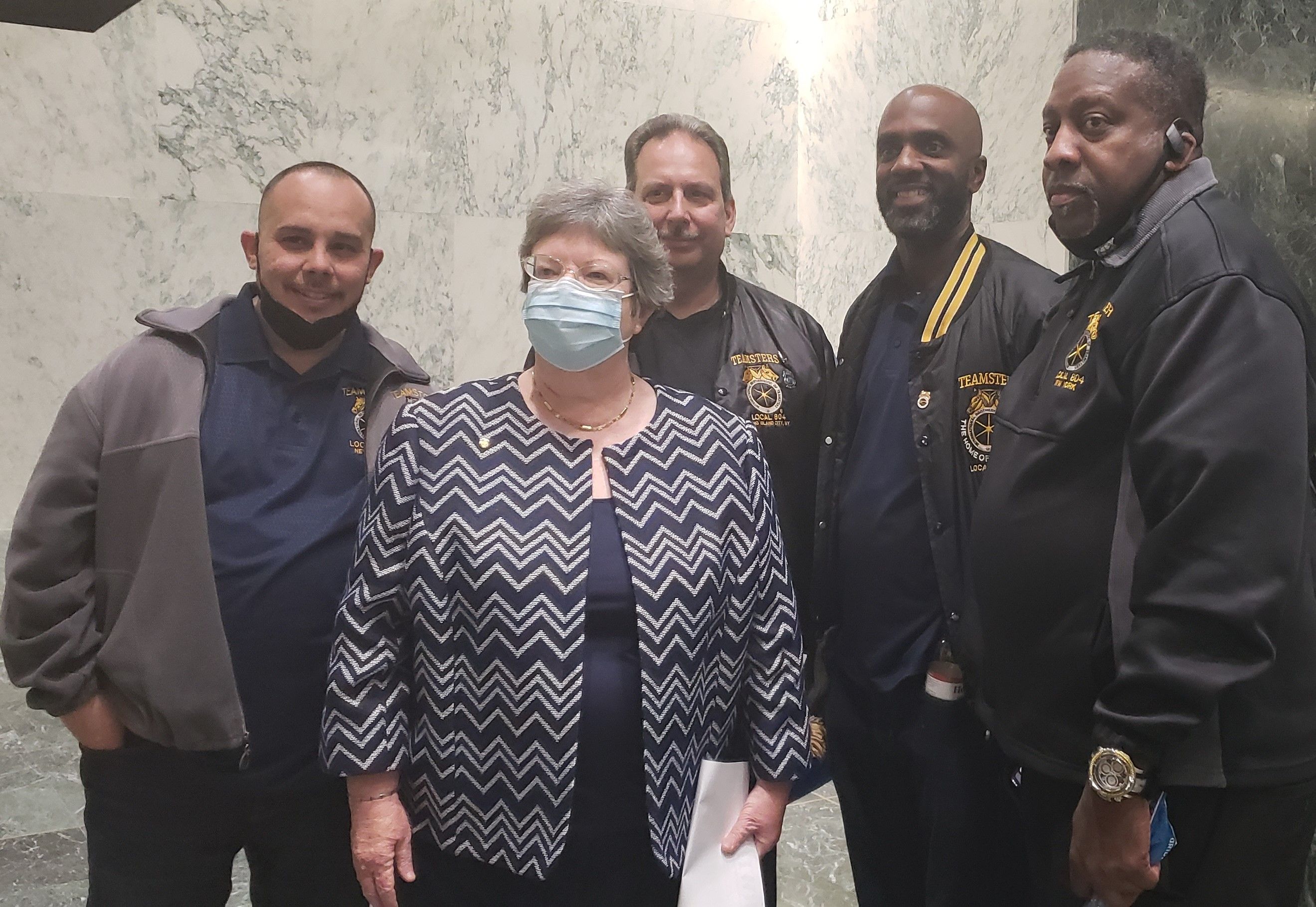 With news of the horrors of Buffalo and Uvalde still fresh, Nolan (no relation to this writer), repurposed the words of Irish poet John O'Donohue that she had first read to her Assembly colleagues in the early days of the Covid-19 pandemic.
Thank you to everyone who joined our membership brunch honoring our Assembly Member, Cathy Nolan pic.twitter.com/ItPgVICPFc

— Ridgewood Democratic Club (@ridgewooddems) March 7, 2022
As for the bill itself, it called for a temporary state commission to conduct a study and produce a report on the utilization of Paid Family Leave. Or as Nolan told the Irish Echo in a lengthy phone conversation, "we have had a paid family leave program since 2016 but it was a pretty modest program and I would like to see it expanded."
When the 64 year old Nolan announced earlier this year that she would be stepping down from the office that she held for 38 years it set off a scramble for her seat representing the 37th Assembly District.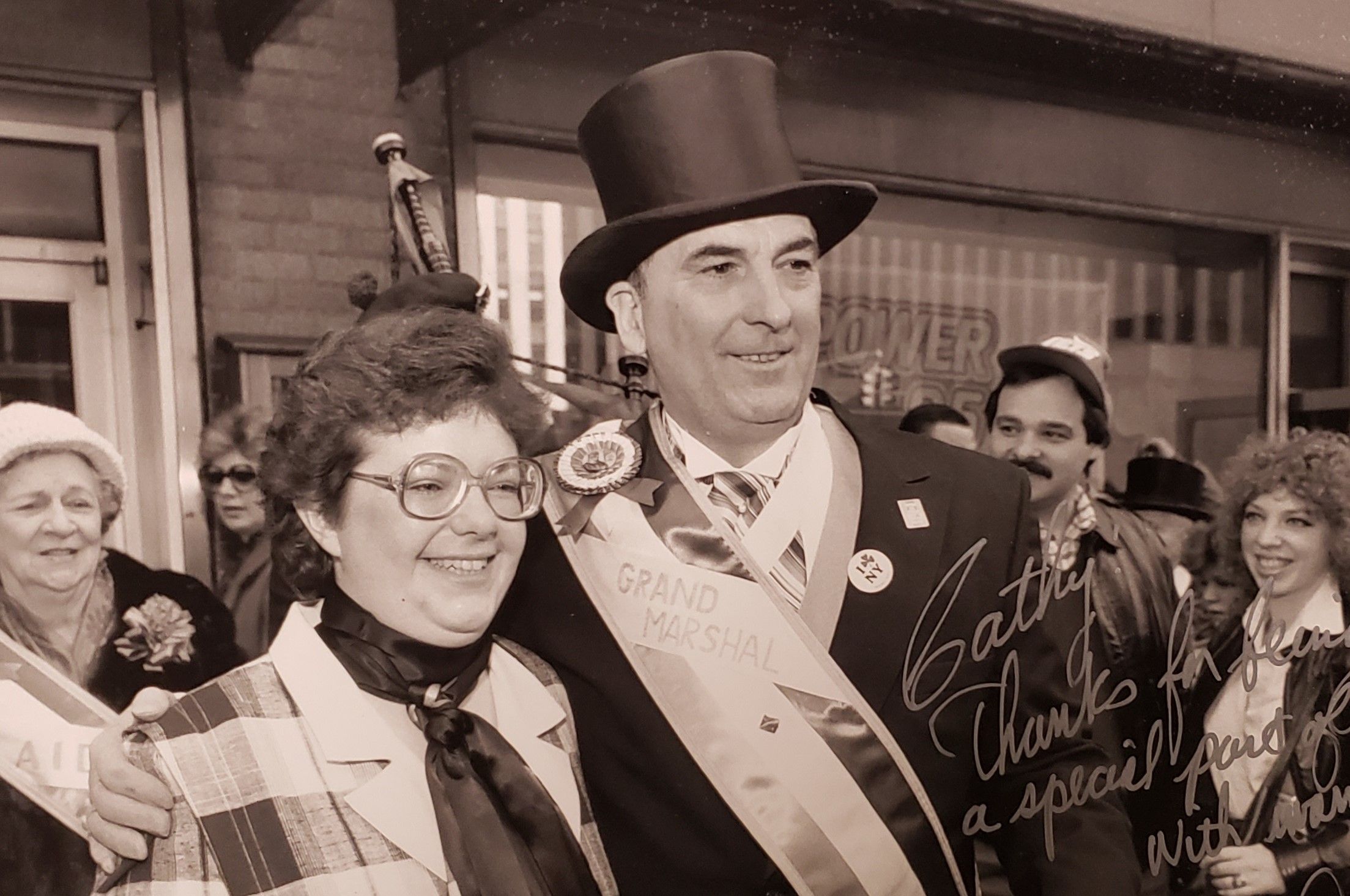 The Assemblywoman was frank with the Irish Echo for her reason for stepping down saying in an almost off-handed way, "I really had considered retiring three years ago, then ironically decided to run one more time and did win my reelection — but then found that I had cancer."
"I'm feeling well thank God, I've been good and my cancer's stable," Nolan said before adding with a hearty laugh, "but you know that you can make all the plans you want to but you never know what's in store."
That hearty laugh was much in evidence throughout our conversation but so too was a sense of pride as we discussed something very important to Nolan, family.
"My father worked for the phone company and was a very active labor guy, shop steward, so when I became chair of the labor committee, (the first woman to hold that position) that was a very, very happy day for him." 
at 8 AM Saturday, the NYS Assembly is wrapping up it's 2022 session, with @CarlHeastie paying tribute to Cathy Nolan and Richard Gotftried, who is retiring after 50 years serving in the chamber

— @kdewitt7 (@kdewitt7) June 4, 2022
"He went to Queens Vocational, and he was in the Air Force for four years, he was a sergeant in the Air Force. And, you know, he had a very great love of country. I was thinking of him yesterday, Memorial Day. A great guy, and very, very committed. His brother, my uncle, was a World War II vet, and I have a cousin - I'm tearing up - a Vietnam vet. So, definitely got an Irish family that served this country. Very, very much so."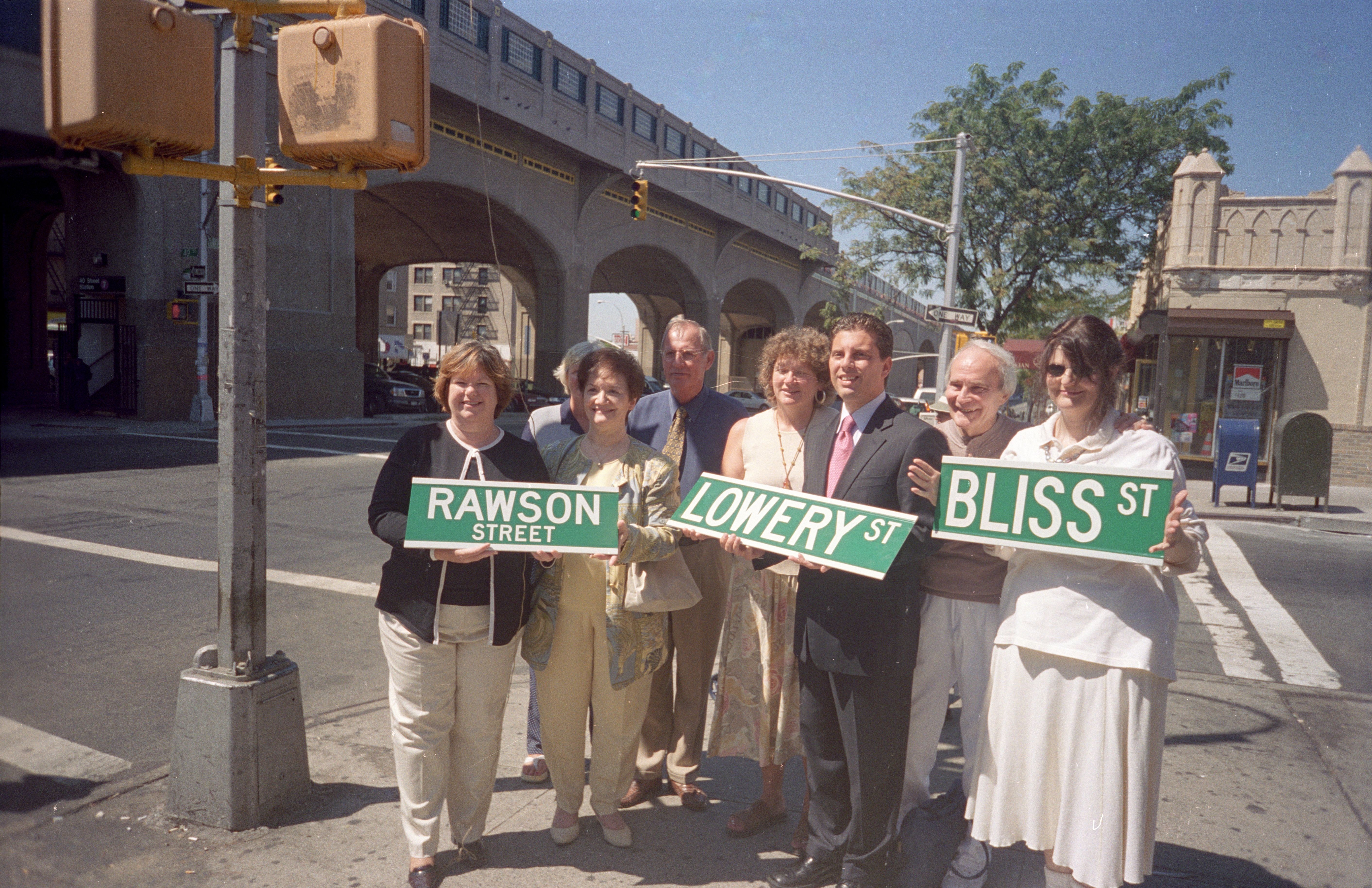 "And," Nolan continued, "my mother worked at a local hospital here. As a secretary to a local hospital, and, you know, she would have loved to have been a nurse. So, of course, the way these things are, my sister became a nurse, and my brother became a police officer. And I became a politician, which my brother loves being in the union movement, so the three of us did kind of live out their dreams a little bit."
Perhaps surprisingly for a politician from Queens an issue that really stirs Nolan is her success in getting Justice for Farmworkers through the Assembly. "Thank you for bringing it up," Nolan said before getting a little emotional recalling a 1990s trip upstate to see the conditions farmers were subjected to. 
"That was a heartbreak," she recalls. "The workers were absolutely mistreated, most people had no idea they were making subminimum wages and New York was really behind."
Queens Day in Albany 2022 was EPIC! We came. We saw. We got stuff done. It was great seeing @SenJoeAddabbo, @SenGianaris, @NYSenatorRamos, @LiuNewYork, @Stacey23AD, @AliciaHyndman, @DanRosenthalNYC, Assembly Member Cathy Nolan, @NYAssemblyCruz, pic.twitter.com/uYj6sjFO5i

— QueensChamber (@QueensChamber) May 11, 2022
Nolan described a process that took 20 years with small gains along the way ultimately ending with the farmworkers winning the right to unionize. There remains work to be done, Nolan says, "we still don't have the 40 hour week," but she is hoping to get there eventually through tax incentives for the farm owners.
Nolan's stance as a pro-Union politician came in for some scrutiny back in 2019 when she supported the controversial proposal for infamous anti-union company Amazon to build a headquarters in Queens.
Three years after Amazon pulled the plug on the deal Nolan still looks at the project as "a missed opportunity." 
Explaining her position on the deal, Nolan begins, "the project was not a perfect project." But Nolan points out that Amazon "had agreed to do a very large community board, which most projects don't agree to."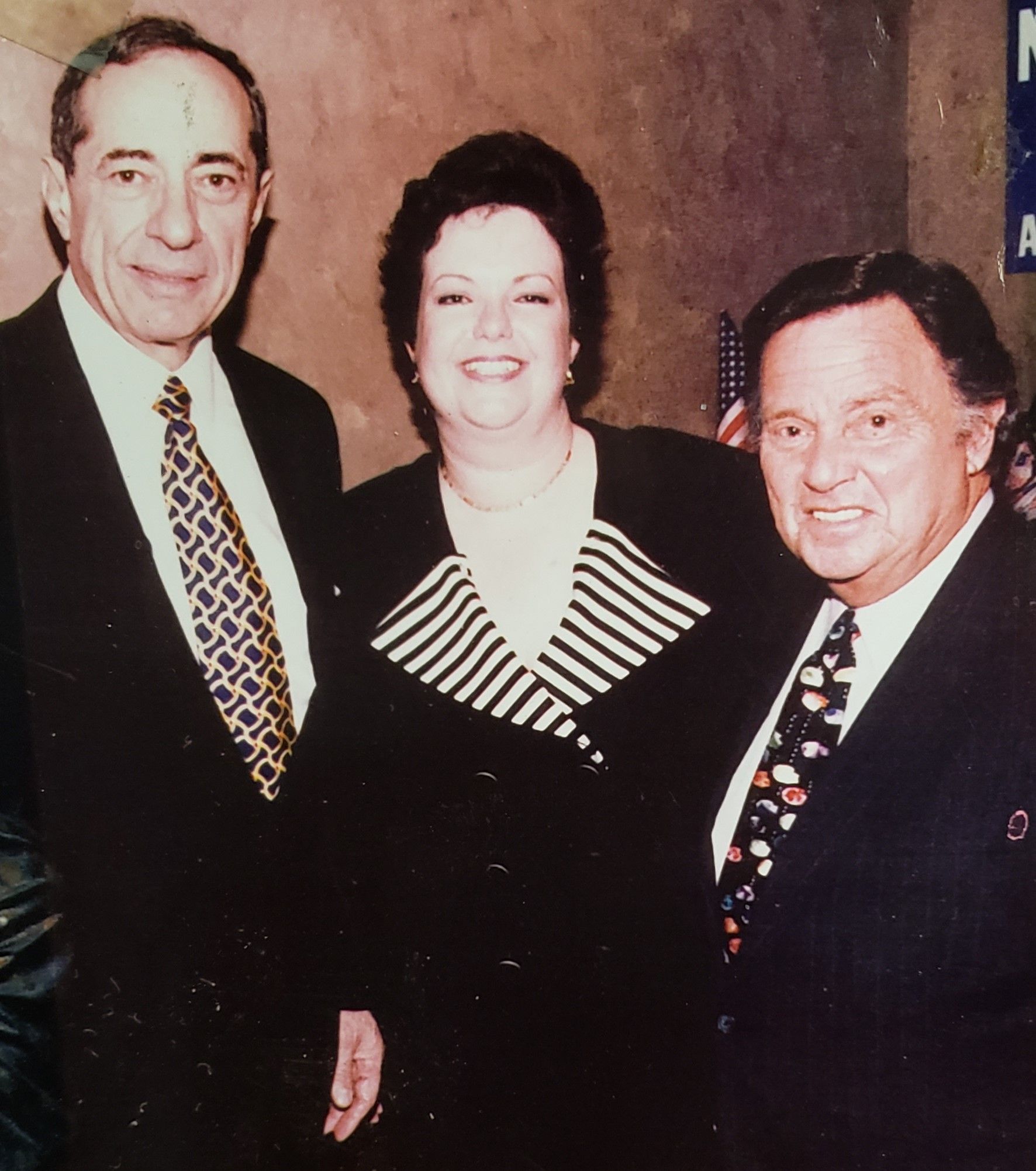 "And I felt the support of the late Héctor Figueroa (former President of Local 32 BJ Service Workers union) and Gary La Barbera of the Building trades, was key for me because that was the first time that Amazon had had any real acceptance of unionization."
"I know that there is the recent vote in the warehouse but I think the fact that they were willing to sign agreements with the building trades and 32BJ, I think, was very significant." 
"So," Nolan told the Irish Echo, "I made my choice based on what I thought was a valid reason. And obviously, some people disagreed, but I'm comfortable with the choice I made."
"You know," Nolan added, "70 elected officials in the city signed the letter to tell Amazon to come to New York, so I wasn't alone in that. But when it heated up, a lot of people changed their position. I did not, you know, it's not my style."
Perhaps Nolan's most difficult brief was education, where she served as the Assembly's Education Chair from 2006 through 2018, an assignment Nolan says comes "with a lot of stress."
Nolan, whose son Nicholas attended Aviation High School in Queens, says of the education post, "you can never make anybody happy because it's about people's children."
I hope all of you can be as happy someday as Assemblywoman Nolan is door knocking for @johannafor37! #dowhatyoulove #nypolitics #primaryseason pic.twitter.com/d0wtWWqoYd

— M E G H A N ALIS VOLAT PROPRIIS (@meghancnyc) May 21, 2022
Still, when prompted, Nolan points to several achievements during her time at the helm.
The Campaign for Fiscal Equity saw state aid divided up more fairly, "frankly, a little more geared towards children with lower income children," Nolan notes. "So that helped the city of New York."
As Chair Nolan says she expanded the pool of agents. When I first got to Albany it was just about all men, so we wanted to put more women in."  "I put the first Asian American Chinese woman on the Board of Regents from Queens County. I put the first Latina in, and I feel pretty good about that."
"And, the retiring Assemblywoman notes, "the number one local thing was that we finally got rid of all the trailers because our district was notorious for overcrowding, districts 70 and 24. And between Sunnyside and Long Island City we had kids for years and years; their classroom was a trailer, and just just such a terrible outrage. So we worked really hard and finally got the capital money. But we had to put a lot of state money into it; it took a long time." 
Cathy Nolan, who will be honored as a Community Champion by the Irish Echo on June 10, left the New York State Assembly with these words from Beannacht/Blessing, a poem by Irish poet John O'Donohue. (Nolan's additions in parentheses)
May the nourishment of the earth be yours,
may the clarity of light be yours,
may the fluency of the ocean be yours,
may the protection of the ancestors be yours.
And so may a slow
wind work these words
of love around (each and every member of this house) you,
an invisible cloak
to mind your life. (in service to our country.)