The Celtic Junction Arts Center of Minneosta has paid tribute to its "poet laureate" Ethna McKiernan (70) of St Paul who passed away last week.
A poet of enormous renown in both Ireland and the US, McKiernan has published a series of books to popular and critical acclaim. Her father Eoin McKiernan was the founder of the Ireland American Cultural Institute and the library at the Celtic Junction Arts Center is named in his honour.
During a visit to the Twin Cities by Ireland's Ambassador to the U.S. Dan Mulhall - himself a noted admirer of poetry — in August of this year, McKiernan read from her latest collection 'Light Rolling Slowly Backwards: New & Selected Poems'.
Books Ireland recalled how Ethna had worked with her father to build Irish Books and Media, a firm importing Irish music, press and books for the diaspora.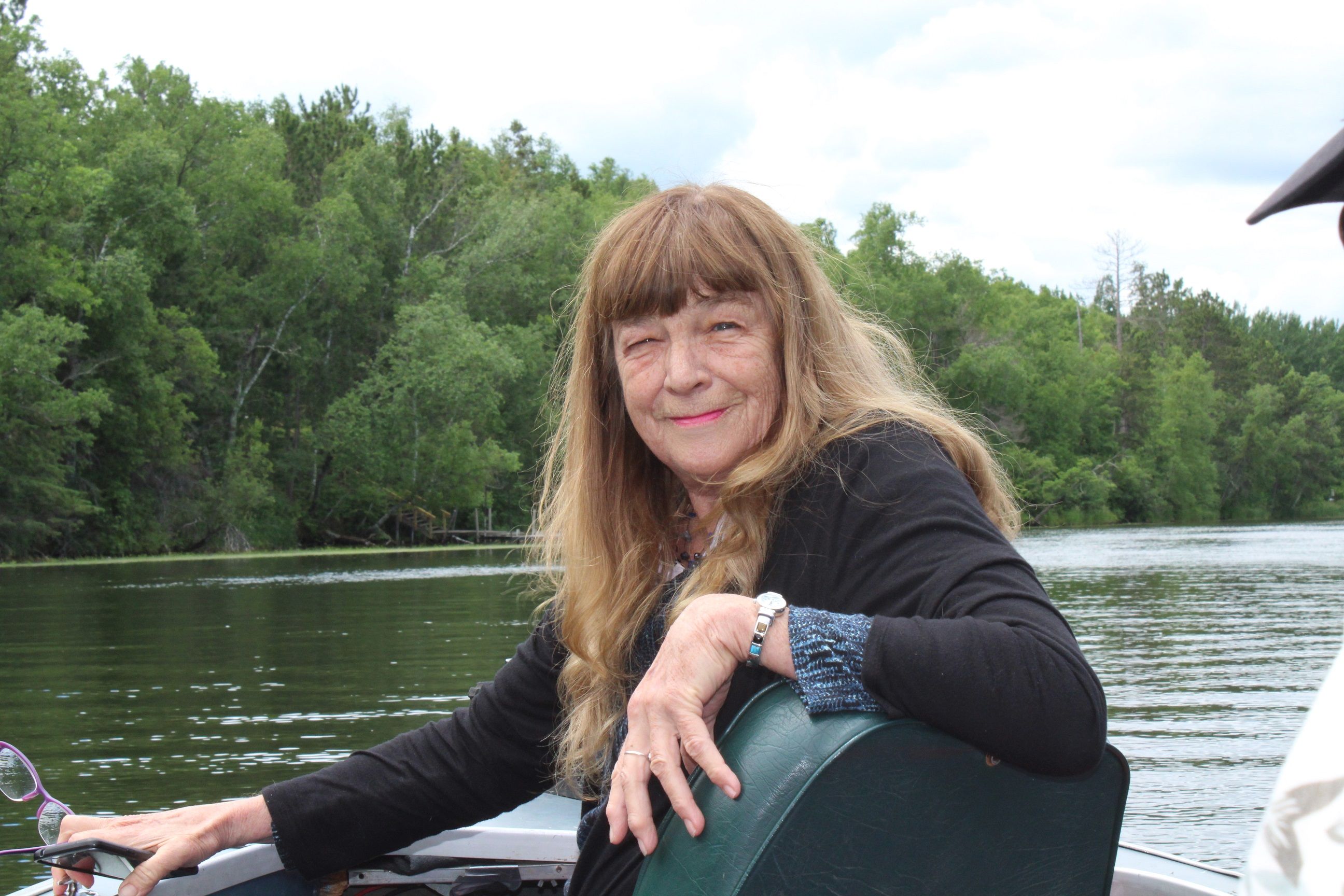 "Ethna worked with him, and took over following his passing in 2004. She distributed an annual catalogue of Irish published books and promoted them throughout the US for many years. In those pre-internet days this was largely through direct mail. Ethna ran IB&M with genuine personal passion for Irish culture, and became a true friend of many in the book world."
The Books Ireland editors add: "Ethna was Irish-American to her core, and understood this identity well before lrish governments discovered its cultural value."
Today's #poetry reading, from 'Driving the Coast Road to Dingle' by the Irish American poet, Ethna McKiernan, records her attachment to the Dingle Peninsula, that gem along our @wildatlanticway. Many will share her view that there is "no other world than this I loved." pic.twitter.com/OTnkO6OzpZ

— Daniel Mulhall (@DanMulhall) April 27, 2020
In its own tribute, the Celtic Junction Arts Center honored Ethna as "our lovely poet and warrior for those less fortunate", adding: "We will miss your wisdom and your kindness. Thank you for leaving us such a rich legacy of writing to feed our souls far into the future."
We are deeply saddened to hear about the passing of "Essie" (Ethna McKiernan) who had been a beloved member of People Incorporated's Street Outreach team for more than six years. Our thoughts and prayers are with her loved ones during this difficult time.https://t.co/ez8tHKf66e

— People Incorporated (@peopleincorp) December 16, 2021
As well as 'Light', her anthologies included 'Caravan' (1989), 'The One Who Swears You Can't Start Over' (2002),  'Sky Thick With Fireflies' (2011), and 'Swimming With Shadows' (2019). 'The Radiation Room' from her latest collection, published below, is inspired by her battle with cancer. 
 The Pioneer Press of Minnesota acknowledge her life-long struggle to help the most disadvantaged: "Known for her fierce advocacy for the poor, her family says that passion 'led her to walk alone on river paths, down alleyways and under bridges to bring love, service, and safety to her unsheltered neighbors'." 
Ethna McKiernan was predeceased by her son Brian Plunkett and is survived by sons Conor and Naoise. 
Suaimhneas síoraí go raibh aici. 
The Radiation Room
 
Here in November
during this dark Advent,
gathered on the ceiling overhead
I can see
the stars of summer: 
Aquila, Lyra and Hercules. 
Little pings of light, with              
beams that sweep my chest 
(yes, lovingly)
while a red light slices side to side
looking for its mark.
 
Eyes closed now.
the constellations are            
everyone I've ever loved –                               
family, friends, poets dead and alive,
the child next door, my homeless clients
on the Greenway in their tents,, even the freckled guy 
at the grocery store with the kind smile.  
 
They are my relatives, my light 
my golden wheat swaying in the wind,
moving toward me, 
saying it's all right.
 
In a month the winter constellations
will come to show their faces -- Canis Major,
Gemini, Orion and the others.
And after my turn, surely there'll be
a new tenant on this table 
to study the steady lights
of stars above, whispering 
their reassuring names.