In 1986 I gave a talk at a Sinn Féin conference which became known by activists of my vintage as The Road to Cork or The Bus to Cork. More of that at another time.
Suffice for now to say that I made  the journey to Cork  a metaphor for the journey to the new republic. I am minded of that now as our car speeds south and I sit in the back penning these words. The road to Cork is indeed a very long road. So too the road to the new republic. But barring accidents we will get there. 
I like Cork. It is a good walking city. Full of lovely hurlers and handsome heroes and heroines, melodic singers and wonderful writers. I love the sing-song Cork accent. It is also the homeplace of Terence MacSwiney.
RG and I are going to Cork to attend the National Hunger Strike Commemoration on Sunday. It's the first time that this annual event will be held in Cork in honour of the ten 1981 hunger strikers and Michael Gaughan and Frank Stagg, who both died in English prisons, and those Cork republicans - Terence MacSwiney, Michael Fitzgerald, Joseph Murphy, Denis Barry and Andy O'Sullivan - who also died on hunger strike during the Tan War and the Civil War, and others who died on hunger strike in the intervening years.
We got into Cork late on Saturday afternoon for a session with Donnchadh Ó Laoghaire and mé féin about the hunger strikes and books and writing and struggle and life. Go raibh maith agat Donnchadh.
On Sunday morning Chris and I visited the Blarney Stone. Chris came away talking like RG. Then off to meet families of the hunger strikers before making our way to join the walk from Kennedy Quay to Grand Parade and the National Monument.
Thousands of us marched together and the mizzley rain gave way to bright warm sunshine as we made our way through Cork city centre for an inspiring session of speeches, poetry and songs.The main speaker, Michelle O'Neill, told us; "We will achieve the sovereignty and independence of our people….those twenty two who  died on hunger strike have left us a huge legacy …. the Good Friday Agreement provides the means by which we can achieve unity. We need to  prepare and plan and be ready for that…."
 Bobby Sands and his comrades would agree. Cork did the hunger strikers proud. Well done to all involved. Míle buiochas. 
THE POWER OF X
Before X there was Twitter. Apart from the ill mannered, ill informed and abusive, nasty and vulgar tirades that are the mark of some contributors I like these forms of communication. 
I joined Twitter in January 2011 on the direction of Shaun Tracy who was then one of our leading shadowy figures in Leinster House. He continues to lead, but in other shadowy sites of struggle. It is Shaun who is to blame for my twitterings over the years. He made the mistake of letting me put up whatever came into my head. Once I even published My Little Book Of Tweets. In part of course I was having the craic. But I was also countering the demonizing propaganda of the establishment media, particularly the Dublin media. But that's another story.
I recall one time getting a real sense of how useful and educational and democratic Twitter could be. Someone had put up a query about Luke Kelly's rendition of Patrick Kavanagh's beautiful verse "Raglan Road." I posted a video of Luke singing what is undoubtedly the finest love song out. Best sung by him. Or me.
Within minutes someone else posted old black and white footage of Patrick Kavanagh himself singing "Raglan Road." The ability to bring these two wonderfully creative people and the story of Kavanagh's poem to a new audience was for me a brilliant demonstration of the power of Twitter.
Ditto, as Ted would say, with X. Last week I watched as BelfastStreetNames asked how McDonnell Street got its name. McDonnell Street is in Belfast's Falls area. Within minutes @jjconeill@mastodon.ie told us that the street was named after a Francis McDonnell, a pawnbroker, who applied to The Town Improvement Committee to name the street after himself.
John supplied a cutting from the Northern Whig of 2 November 1866 to amplify his answer. He then went on to tell us - complete with another appropriate Northern Whig cutting - how a large number of weapons believed to belong to the Fenians was seized in one of McDonnell's properties in Rosemary Street. According to the Northern Whig, some of the weapons were new. Mr. McDonnell obviously escaped punishment and went on to develop McDonnell Street. Presumably, he proved that some needy Fenian pawned the weapons. Fascinating.
Within minutes someone else posted old black and white footage of Patrick Kavanagh himself singing "Raglan Road." The ability to bring these two wonderfully creative people and the story of Kavanagh's poem to a new audience was for me a brilliant demonstration of the power of Twitter.
I remember Paddy Lavery's Pawn Shop on the Falls Road. My mother sent me and our Margaret there regularly. Pawning stuff on a Monday to be redeemed on a Friday. But not a weapon among them.
SEAMUS HEANEY
August 30 marks the 10th anniversary of the death of Seamus Heaney. I knew of Seamus before I knew him. He was a teacher in Saint Thomas' School on the Whiterock Road along with another fine scribe, Michael McLaverty. Some of my brothers were pupils there. I know Seamus's poetry since "Death of A Naturalist." His poems, and Patrick Kavanagh's verses, have always moved me. My thoughts are with Seamus's wife and family and with his friends at this anniversary time. 
BBC Radio 4 have a series on Seamus at 4.30 on Sundays - Four Sides of Seamus Heaney. John Kelly's Poet of Place is special. So is Catherine Heaney on her father's poetry of love. RTE Radio's John Bowman has also done a special slot on his Sunday morning archival programme for the last few weeks featuring interviews and readings by Seamus. All worth listening to.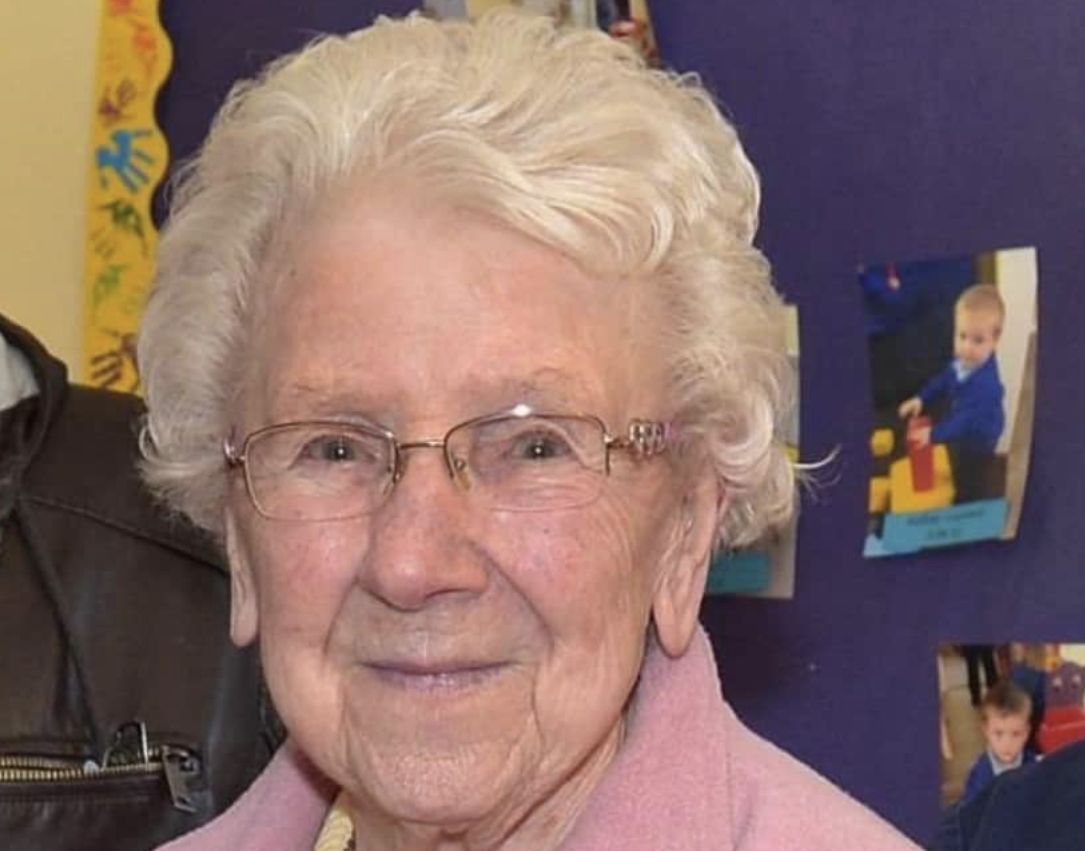 A LIFE OF CHANGE
Bernadette O'Hagan from Lurgan died last week. She was a strong republican woman. An activist. She was 95. For 52 years she was married to Joe B, who was himself a hugely respected activist. Joe B is especially remembered for his part in the helicopter escape from Mountjoy prison in October 1973. 
Bernadette was born in Lurgan just over six years after partition and the establishment of the Orange State. She was the youngest of nine children. From an early age Bernadette always had a grá mór for all things Irish – music, dance, An Cumann Lúthchleas Gael, and the Irish language. Little wonder that this wee gael, this young active Irish girl stuck in Lurgan, in the apartheid core of the Orange State, became an Irish republican.
In 1945 she met Joe B O'Hagan, shortly after his release from internment. They were married in 1949. Joe B was an activist in every decade from the 1940s until his death in 2001. The family also has deep connections with Monaghan. In the late 1960s, Bernadette was a founding member of the civil rights campaign in Lurgan. Later, in 1974, she was imprisoned in Armagh Gaol.
She was a strong advocate for the political prisoners, especially during the H Block/Armagh campaigns. Bernadette was active in the Relatives Action Committee. Two of her sons were on the blanket. 
In May, 1997 she was the Sinn Féin Upper Bann candidate in the Westminster election. The Sinn Féin vote increased across the North. In Upper Bann, Bernadette almost doubled our vote. Joe B and Bernadette supported the peace process.
After Joe B's death, Bernadette continued her work, particularly with Naíscoil Cois Locha. Hundreds of pupils have benefited from her vision and commitment and the efforts of other gaeilgeoirí in Lurgan, most especially around Bunscoil Naomh Proinsias. 
Today, Sinn Féin is the largest party in the Assembly and on this island. It's a far cry from the days of Bernadette's youth. We also have, now, a means to end the union with England. This has been in no small measure won by the activism of comrades like Bernadette.
Bernadette was a woman of huge integrity, very genuine and sincere. Today we need more activism, more activists, not least so that we can secure and win the referendum on unity which is part of the Good Friday Agreement. That is Bernadette's generation's gift to us. Let's not waste it. Bernadette led by example. Let's follow her example.