Temple's Laura Nicholson won the women's 1500 meters at the American Conference Outdoor Track & Field Championship meet in Tampa. The junior from Cork got the job done in 4:20.43, with her nearest pursuer more than two seconds behind. Nicholson also got second place in the 800 meters, her 2:08.11 bettered only by Tulane's Janae Dean in 2:06.76. 
On the men's side in Tampa, Tulsa's Cormac Dalton, a senior from Mullingar, Co. Westmeath, won the 5,000 meters with a personal best of 13:40.06, more than nine seconds ahead of the runner-up. Tulsa's Shay McEvoy, a sophomore from Kilkenny, was runner-up in the men's 1500 meters. He reeled off a 3:43.56 behind Cincinnati's Tyler Wirth, who was fleetest in 3:41.24. 
Brian Fay of the University of Washington won two distance events at the Pac-12 Championship meet in Walnut, Calif. to propel the Huskies to the team title. The Dublin senior nipped Charles Hicks of Stanford in the 10,000 meters on Friday by less than a second with a winning time of 28:24.90. Fay returned on Sunday in the 5,000 meters, which he won with a time of 14:08.03. 
Butler's Barry Keane topped an Irish trifecta in the men's 10,000 meters at the Big East Championship in Villanova, Pa. The Waterford senior broke the tape in 29:10.62 with Providence College freshman Abdel Laadjel, from Lucan, Dublin, close on his heels in 29:12.50. The Friars' David McGlynn, a senior from Williamstown, Co. Waterford, was along for third in 29:34.00. Keane also got fifth place in the 5,000 meters. He needed 13:47.05 to finish in a race won by Villanova's Liam Murphy in 13:43.32. 
Villanova sophomore Sean Donoghue won the 1500 meters with a time of 3:44.90. He hails from Dublin. Teammate Charlie O'Donovan, a Cork senior, got eighth place in 3:48.51. 
Iona freshman Scott Fagan got second place in the men's 3000 meters at the IC4A Championship meet in Fairfax, Va. The Dubliner's 8:25.13 was exceeded only by teammate Donnovan Tucker's 8:22.97. 
Shane Bracken of Ole Miss took second place in the men's 1500 meters at the Southeastern Conference Championship meet in Baton Rouge, La. The senior out of Foxford, Co. Mayo ran in 3:43.79. South Carolina's Anass Essayi won the race in 3:41.52. 
New Mexico's Kevin Mulcaire finished third in the men's 1500 at the Mountain West Conference Championship meet in Clovis, Calif. The senior from Clarecastle, Co. Clare came in at the 3:42.55 mark. Sean Maison of Air Force led the pack home in 3:39.68.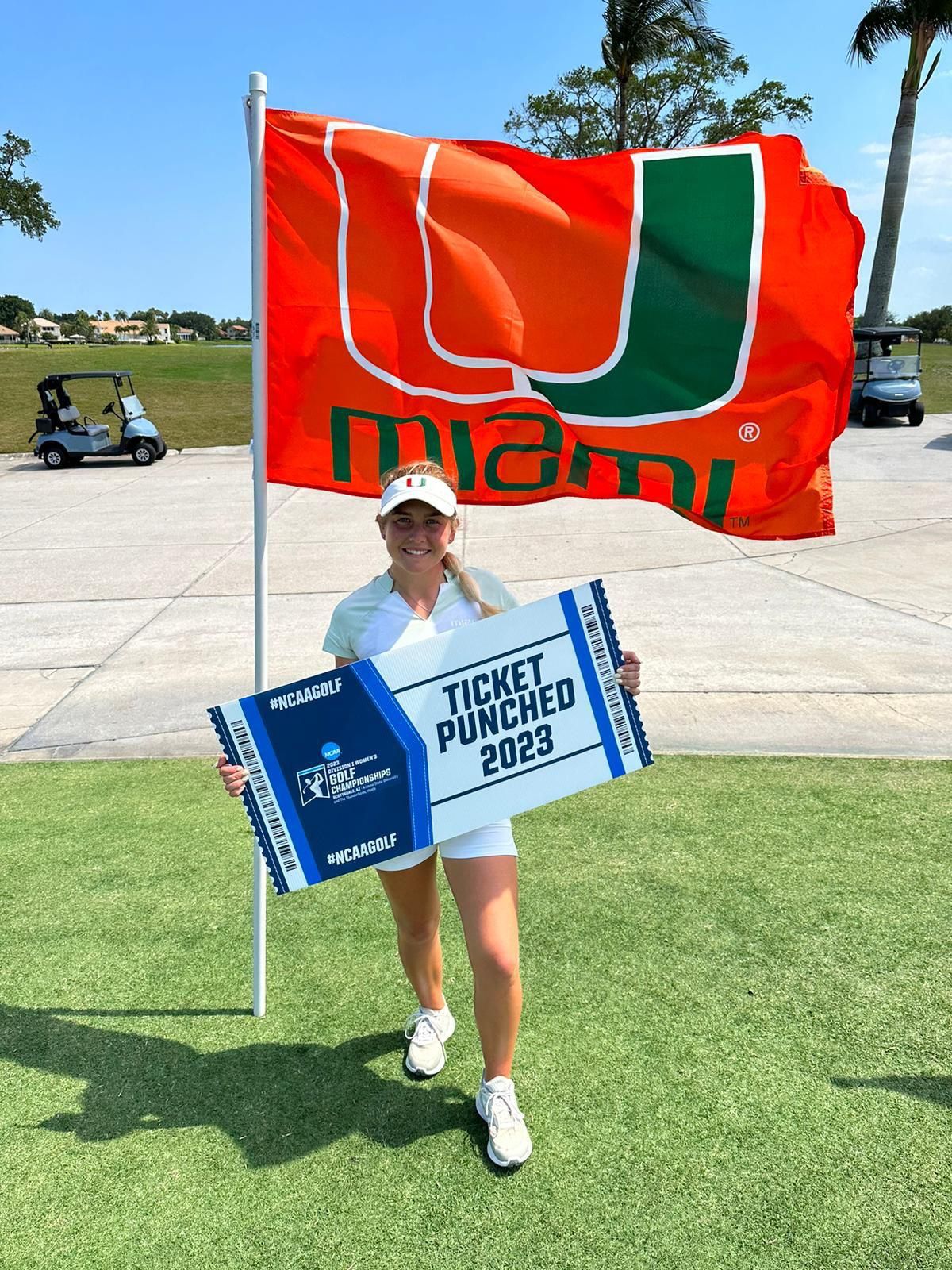 WOMEN'S GOLF
Sara Byrne, a University of Miami (Fla) sophomore from Douglas, Cork earned a spot in the NCAA Division 1 Women's Championship by finishing third in a Regional held at PGA National in Palm Beach, Fla. Byrne led the field after two rounds of 70 and looked rock steady in the final round until she took double bogey at the ninth hole. She couldn't get those strokes back and gave up another at 18, which left her a stroke off the low duo. She now advances to the finals, which tee off on Friday in Scottsdale, Ariz. 
Louisiana State and Aine Donegan snagged the last of five team spots up for grabs in Palm Beach. They finished a stroke ahead of Arkansas for the privilege of continuing their season. Donegan, a sophomore from Ennis, Co. Clare tied for 25th place after firing rounds of 74, 75 and 74. 
Meanwhile, in a Regional held in Raleigh, N.C., Wake Forest and Lauren Walsh advanced by dint of finishing third. Walsh, a senior from County Kildare, posted rounds of 72, 77 and 77 to tie for 42nd place. Arizona State's Beth Coulter shot 72, 74 and 77 to land in 36th place. Neither she nor the Sun Devils will advance to Scottsdale. 
MEN'S GOLF
A bogey at the 18th hole in the third and final round cost Jordan Hyland of Davis & Elkins a chance to win medal honors in the NCAA Atlantic/East Super Regional at Iron Valley in Lebanon, Pa. The senior from Omagh, Co. Tyrone started the final round five strokes off the lead established by Donte Grappuso of St. Thomas Aquinas, with whom he played. 
Bogeys by Grappuso at the first two holes trimmed his lead to three, which further diminished on the back nine. A Hyland birdie at 16 and a Grappuso double bogey at 17 had them even atop the leaderboard. But Hyland bogeyed the par-4 18th to finish a stroke behind his rival. 
Davis & Elkins, which won the team title here, advances to the NCAA Division 2 stroke championship, which kicks off on Monday at Avalon Lakes in Warren, Ohio. STAC is not among the three teams that advanced, although Grappuso gets to go as an individual.