After lengthy and seemingly tortuous negotiations the EU and UK have come up with a means, they hope, of dealing with the impasse over the Northern Ireland Protocol.
It is called the "Windsor Framework."
Whether it truly turns out to be a workable framework, or a veritable Windsor Knot, remains to be seen.
Taoiseach Leo Varadkar, for one, is optimistic, or at least positively hopeful.
Speaking on Monday evening after British Prime Minister Rishi Sunak and European Commission President Ursula Von der Leyen announced a deal, Varadkar said that the framework is offering solutions that are "agreeable, workable and durable."
It was a "uniquely favourable" arrangement for Northern Ireland as it would allow for free movement of goods between it and Britain. He also said the Windsor Framework would not water down the existing Protocol.
However, according to the Irish Times, Varadkar also accepted that the EU was willing to make more concessions because of the challenges facing Europe, particularly the energy crisis.
Brexit - which led to the need for the Protocol - had been destructive to the people on the island of Ireland.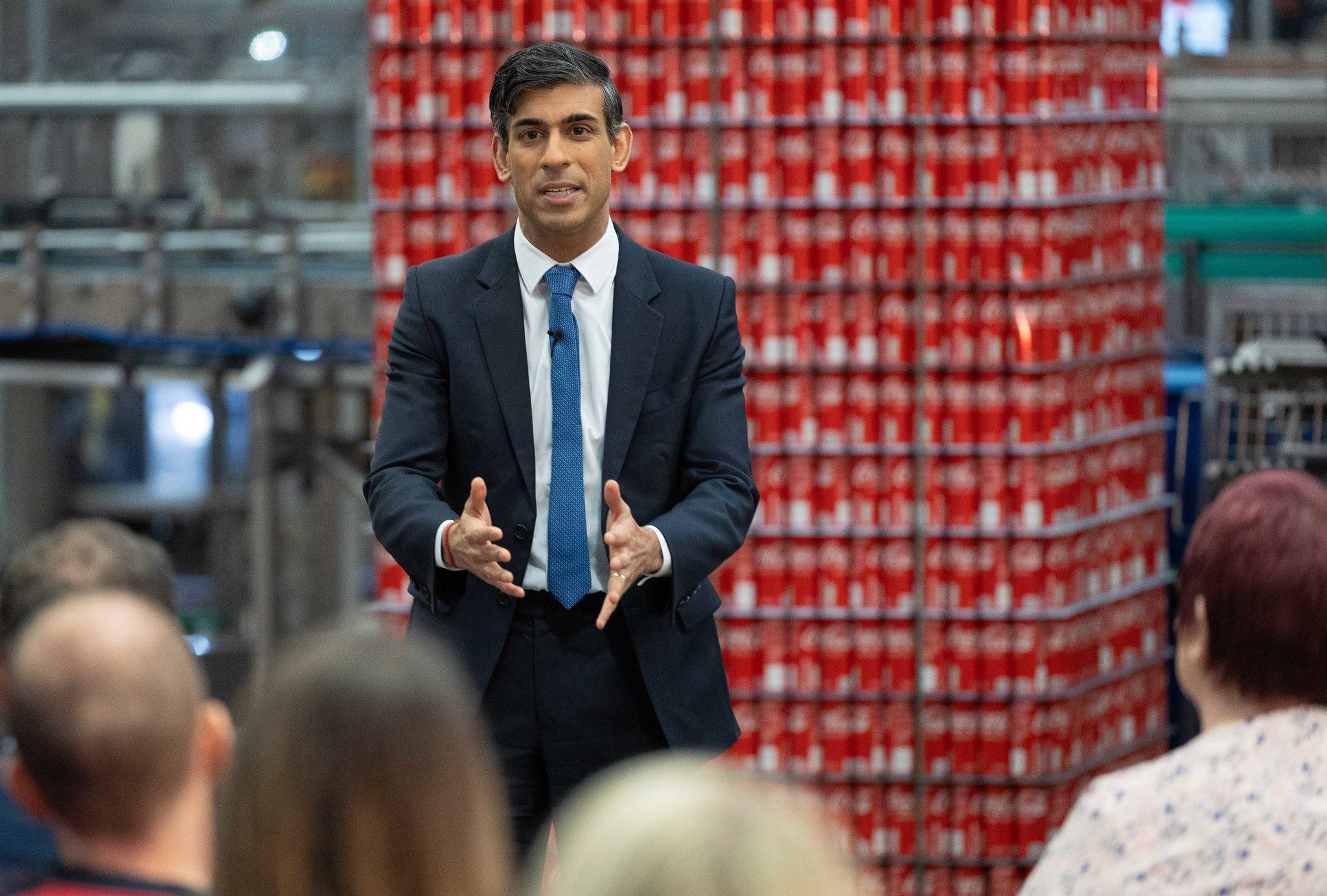 That's putting it mildly. It has been a disaster stretching from Bundoran to Bucharest.
Still, the Windsor Framework is a device designed to deal with problems swirling around a consequence of Brexit, that being the NI Protocol. 
"I firmly believe people in Northern Ireland do not want to return to divisions of the past. They want progress and a shared future," said Taoiseach Varadkar, while standing outside Government Buildings in Dublin.
Separately, Tánaiste Micheál Martin said the new agreement would pave the way for Northern Ireland's political institutions to be restored "without delay." 
The Framework will be presented to the British Parliament at Westminster for a vote. We can expect lively debate, and certain opposition from hardline Brexit supporters in the ruling Conservative Party.
What follows now will, for sure, be a test of Rishi Sunak's leadership.
The DUP have boycotted the North Assembly and Executive because of how the Northern Ireland Protocol has worked thus far.
Now they have a new version to accept, or reject.
From a common sense perspective Northern Ireland stands to benefit greatly in economic and business terms from a continuation of the Protocol, or a Protocol.
But as we have seen, politics can be a wall against even sound economics.
According to Rishi Sunak the framework "delivers smooth flowing trade within the whole United Kingdom, protects Northern Ireland's place in our Union, and safeguards sovereignty for the people of Northern Ireland."
It needs to do more than this of course. For one thing there is the imperative of preventing a return to a hard border on the island of Ireland.
Regardless of what now transpires, however, the emergence of an agreement between Brussels and London has to be welcomed. It should be workable -  assuming that hitherto recalcitrant politicians are prepared to work with it.