When your sur name is Mullarkey, you might be destined to endure wisecracks along your path of life. But Marty Mullarkey is a survivor.
Years ago, when we first met, he was a whirlwind of chutzpah as he worked the political angles of Chicago with the unabated energy of a ham-fisted giant, who was "just a biscuit under 350lbs", shaking hands and taking names as he worked the mahogany all over town.
For over 23 years he's been Concierge at McCormick Place, the largest and most flexible use convention center in North America, located right on  Chicago's Lakefront with over 2.6 million square feet of exhibit space. 
When the world comes to Chicago they come through here and one of the first people they meet is the one and only Marty Mullarkey.
He's been called the "unofficial Mayor of Chicago" …among other things… and he's an ambassador for the windy city to every visitor that comes through. They should build a statue of this guy on the lakefront!
A few years ago he had to quit drinking…and eating. He lost over 140lbs but has never lost his larger- than-life personality and wide-eyed wonder that endears him to visitors and pals.
Born on the West Side, his dad was an Irish bricklayer from Galway and his mom was Irish American. His family moved north during the blizzard of '67 and Marty has remained a Northwest sider ever since, as well as a fixture of the nightlife of our city. 
He's annually one of the stars of Chicago's St. Patrick's Day parade, marching along with whoever will take him as he shakes hands along the route and rubs shoulders with pols and pirates alike.
Marty loves publicity and when Sis Daley died, Marty was first in line for her wake. He used to carry his news clippings in his side pocket and when Skinny Sheahan remarked to former Mayor Richard M. Daley, "Didja see Marty?" Daley sez, "Yeah, he just held a press conference at my mother's wake!"
Ask Marty about Paddy's Day and he'll tell ya,  "I march at five different times just to be on TV, each time. And I'm not joking!"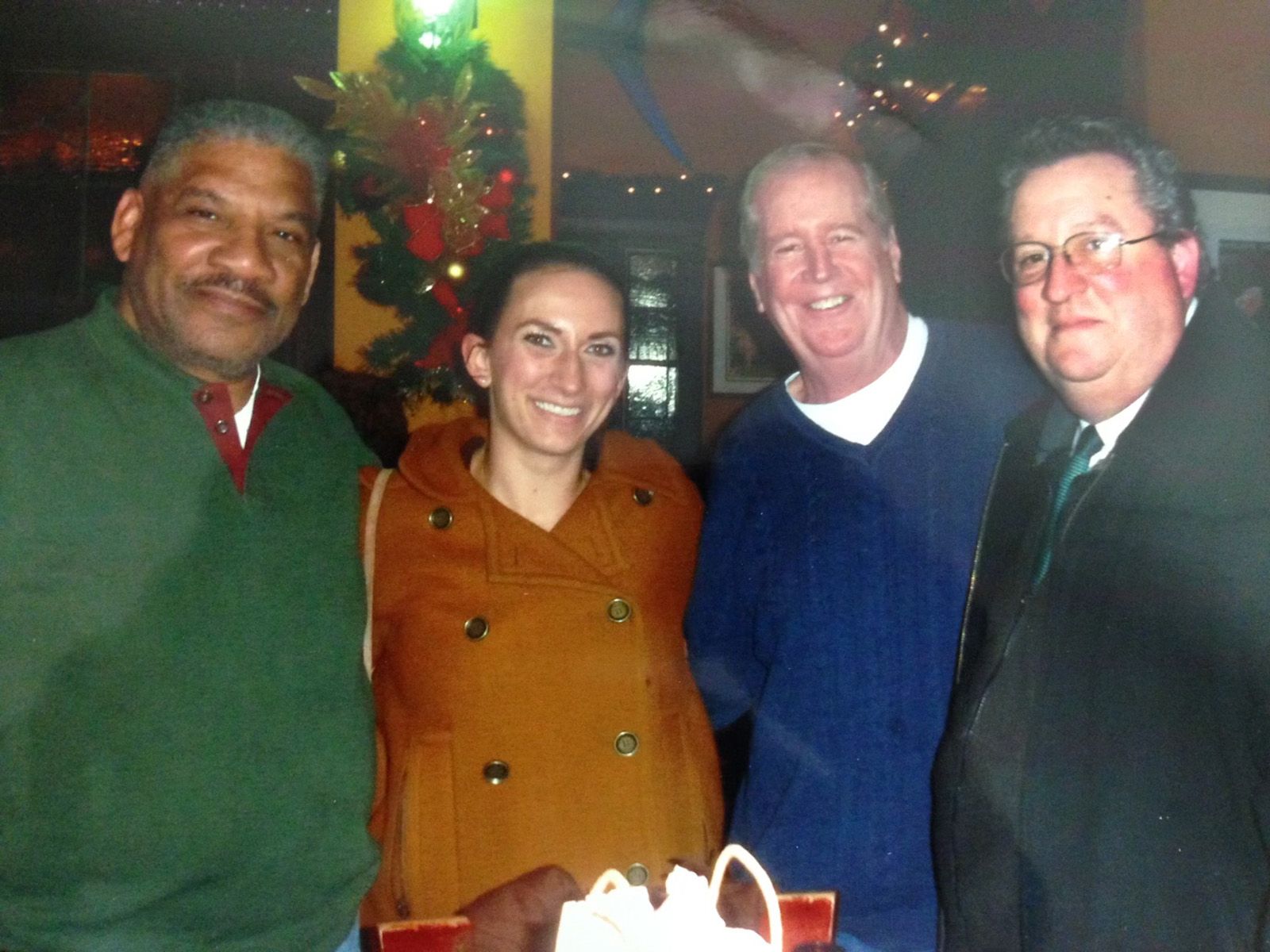 He's not, I've seen him in action.
When tourists are here for any of our many conventions and want to know where to go for fun, they ask Marty. And he sends them all over town with his biz card and mobile number, "call me if you get lost!"
"I work at nights. I work weekends. I work holidays, but that's what this job entails, this is the hospitality industry. You gotta be here all the time, but it doesn't stop you from hobnobbing.
"Oh, no, you can still get out. You can still get out by seven or eight o'clock at night. Go out, you know, shake hands, meet people."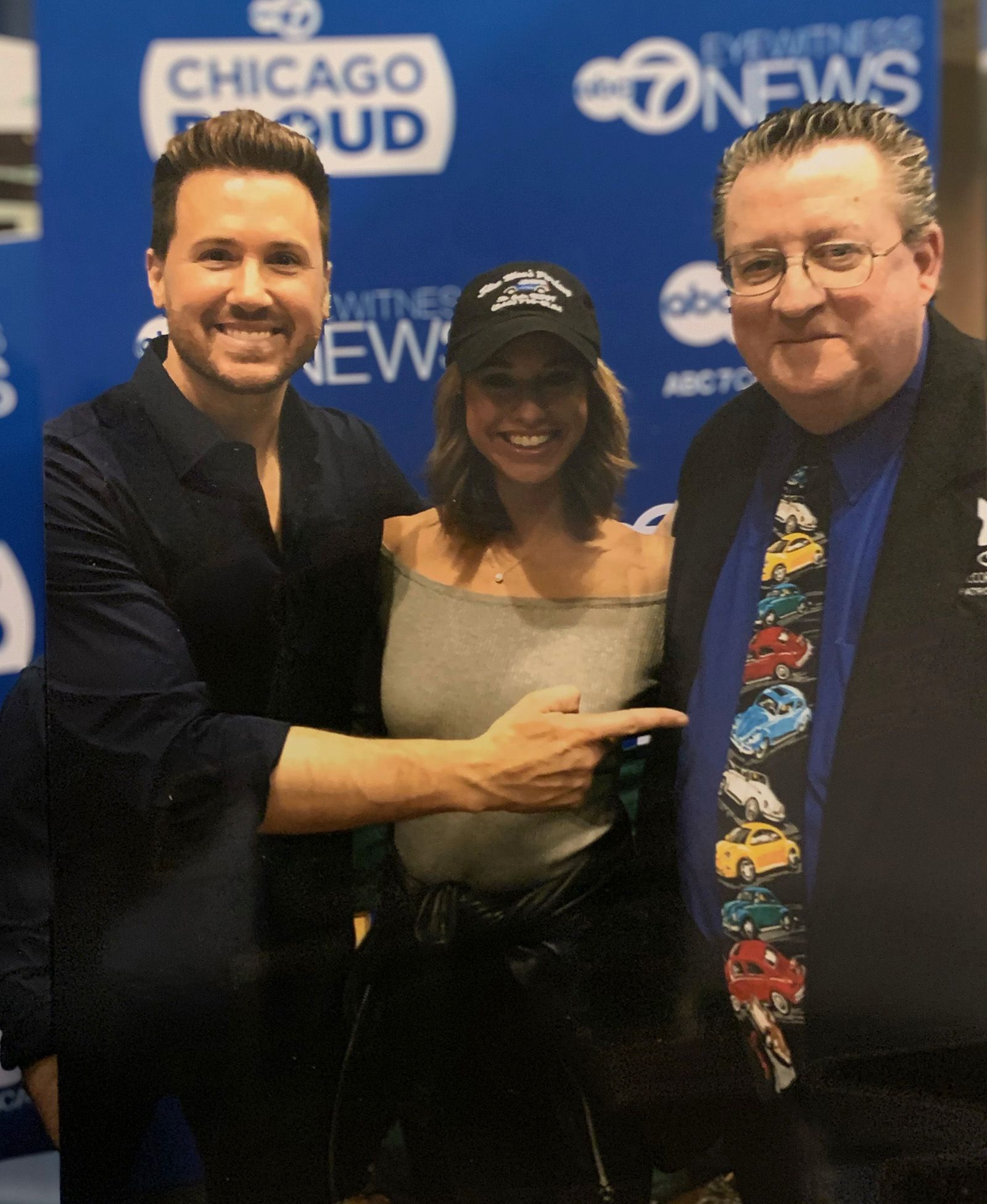 "So, about a few months ago, there's a trade show here and there's a group of people and they wanna go downtown and they wanna have Alligator for dinner. So they are at this convention. Yea, they, live in Florida. Now, I have never ever seen Alligator before." 
"So we made sure they put together a group of nine or 10. And then I said, do me one favor when you come back,
in the morning, just show me a couple pictures. I've never seen what cooked alligator looks like."
"They like alligator. They ordered alligator. But next day did they come in and show me a picture?"
"The girl comes up to my desk says, 'thank you, we had a great time. So I thought I would bring you something.'"
"So I'm standing here waiting to see the picture. She opens the bag and the head of the alligator drops right on my desk.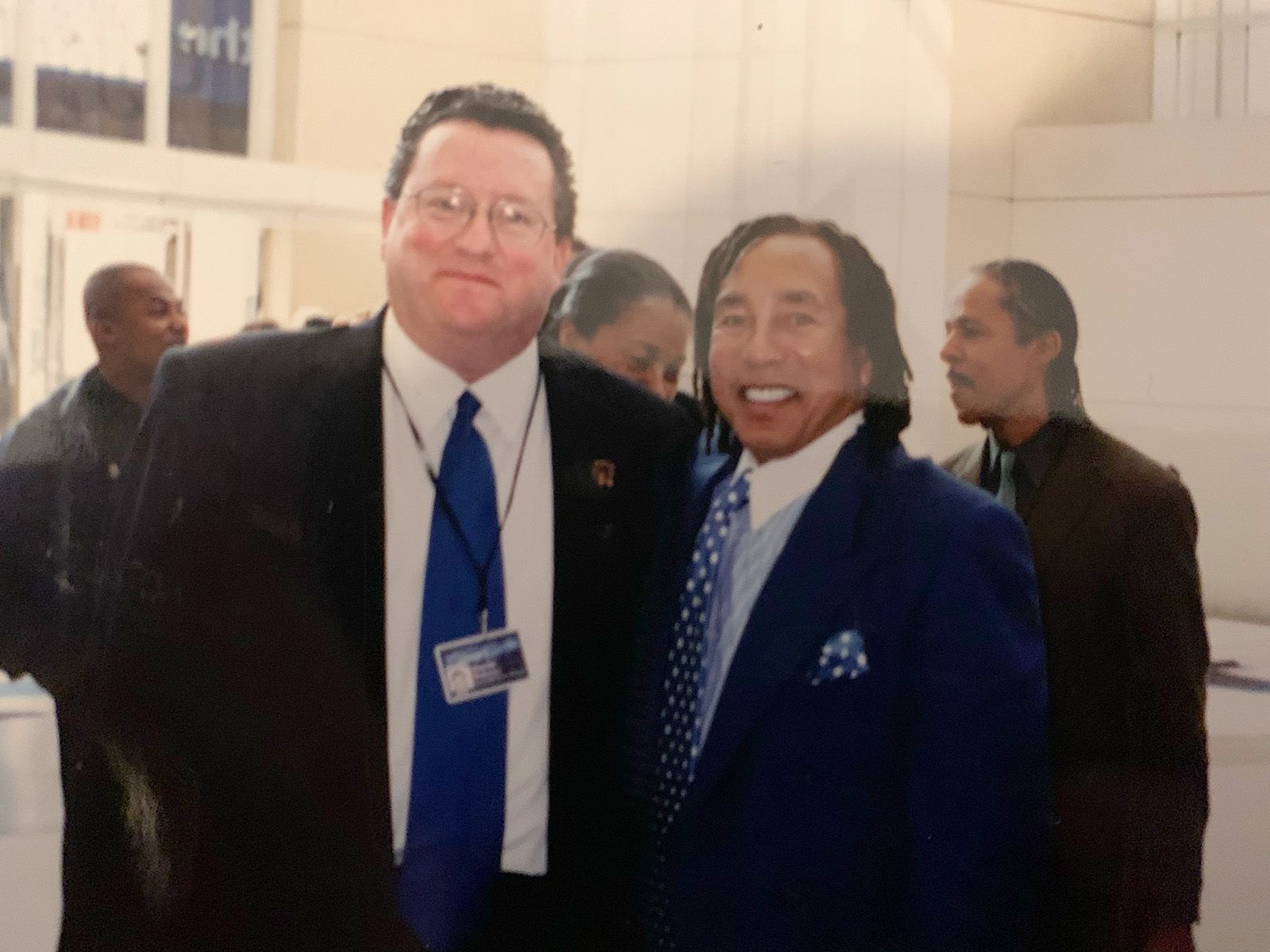 I jumped through the roof, like James Bond in one of those ejector seats in the old movies. I jumped like a human slinky. I couldn't believe it; I couldn't believe it. Nobody's ever come for alligator, and just dropped  the head on my desk in front of me."
How did you know where to send them to have alligator?
"Oh, yeah, because I'm always researching for stuff. You know, if it's alligator, its rabbit or if it's something different, you wanna make sure that, you know, you know what's going on. So I always constantly look up new ideas to see what's out there. What people like."
And that's no Mullarkey!