Eoghain Clavin could be the luckiest man alive with his current gig, national account manager for Guinness Brewery. Or has he been working towards that pinnacle, climbing that mountain of craic his whole life?
It started auspiciously in 1983.His family lived in the tiny town of Rahan, just outside Tullamore on the banks of the River Clodagh in County Offaly. The Tullamore Dew distillery "is only about a mile and half from my parent's house," he told the Irish Echo.  "And I was born in Dublin in the Coombe Hospital in the shadow of the Guinness brewery." His midwives were a shot and a beer.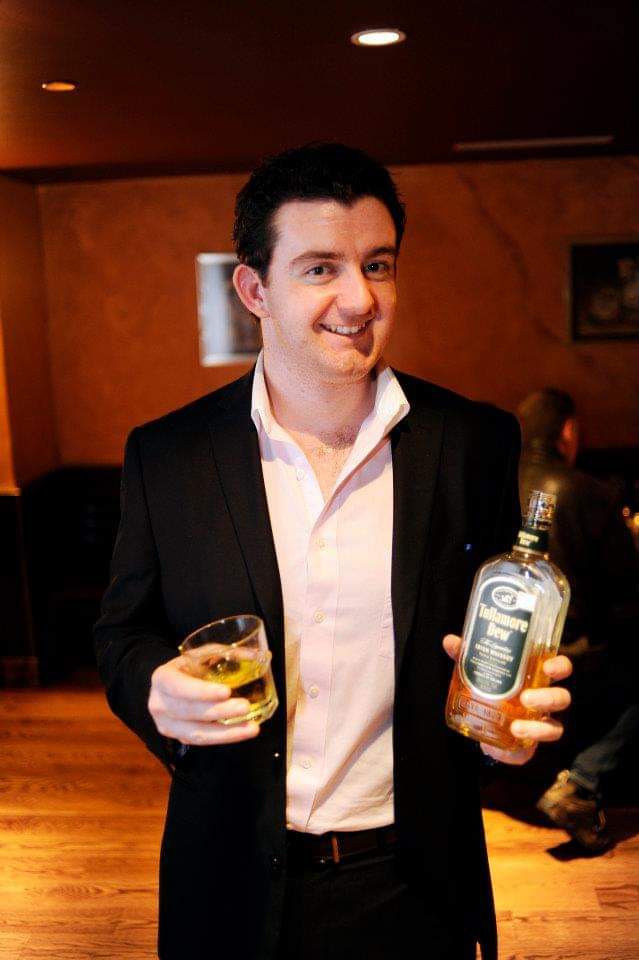 They moved to Queens, NY when he was 2 years old. "Dad played for Offaly in football and hurling in Gaelic Park in the Bronx." The family moved back home five years later but the sporting bug had taken hold for young Eoghain by then as well.
"I grew up playing football, hurling, and rugby and was lucky enough to win a championship here and there, represented Ireland in Rugby League on National University team and toured New Zealand with the team in 2006."
The zero you didn't know you needed. Enjoy the bold flavor of @GuinnessUSA 0 Non Alcoholic Draught. pic.twitter.com/slmmq5YqFI

— Origlio Beverage (@OriglioBev) October 25, 2023
Fate stepped in when he was asked to come out to Washington DC, to play for the DC Gaels Hurling & Football Club in 2009. " The guys who sponsored the team owned a few pubs and gave me a job in the bar. I fell in love with the drinks industry in the USA and have never looked back."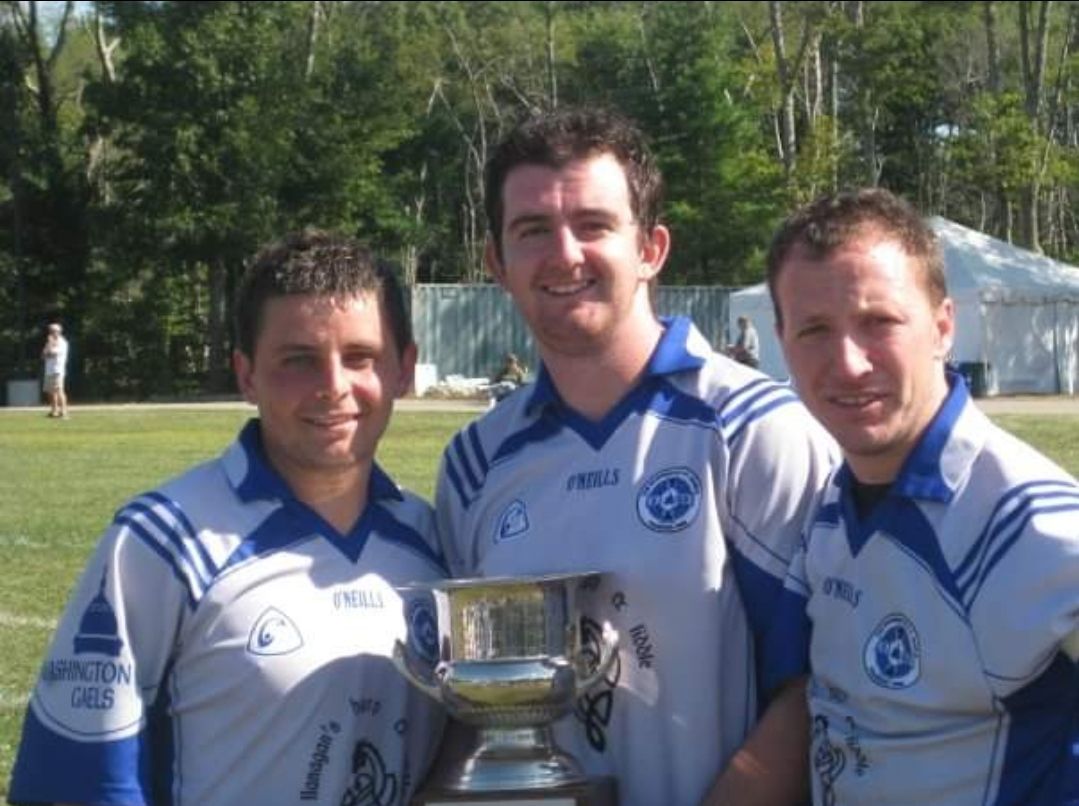 He also fell in love there with his future wife Alyssa, a staffer on Capitol Hill. She must have recognized his talent..not only on the pitch, but behind the bar, and up close and personal. He has a gift, an engaging and delightful wit which comes naturally as we chat over a pint…or two.
#tbt before I was the Guinness Guy I was the Whiskey Guy. #colonel #iworkforguinness #guinnessbreweryambassador #whiskey #scotch #bourbon #rye #singlemalt #potstill #blend @ Arlington, Virginia https://t.co/4KIrjNriUF

— Eoghain Clavin (@clavinDC) November 19, 2020
In Washington a Congressman from Arizona enjoyed his company so much that he would take off Tuesday afternoons to hang out with Eoghain on the patio of the Tune Inn where they would while away the hours talking about the San Patricio battalion and other Irish-Latino symbiotics.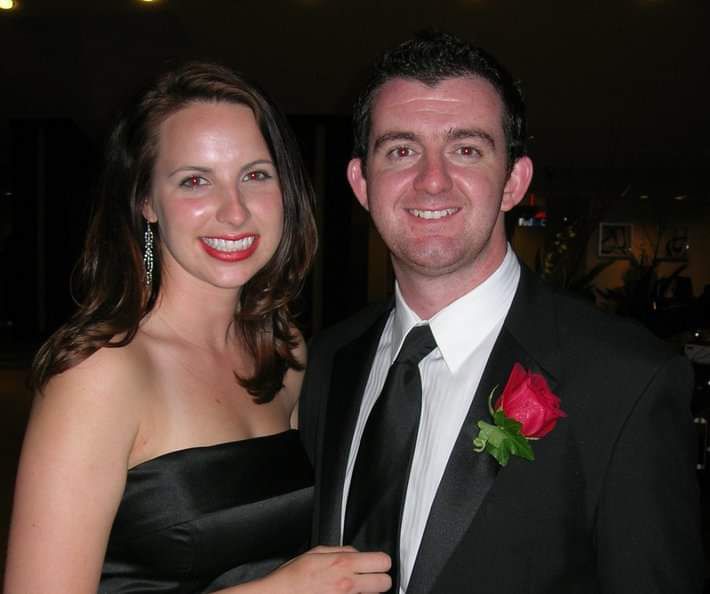 Alyssa was the legislative assistant for that Congressman!
Eoghain sez, "We'd have a few beers, a few chats, and maybe a little Patrón here or there.
And just a great way for a young Irish guy living in Washington DC to be spending his time.
"But Alyssa, said to me, 'All right, you're working in a bar here now, I'm going to go and get my MBA, and if we're going to be serious, you're not going to be working in a bar forever.'"
She got her MBA at the University of Iowa and Eoghain joined her there. "I did. And, as the film said, she was a keeper." 
After Iowa, the kids lived in Mexico and San Diego "I started working for Guinness when we moved to San Diego, West Coast Ambassador for Guinness Brewery."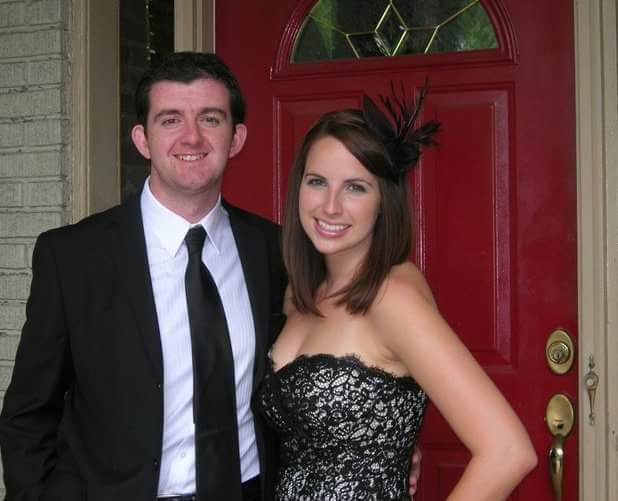 He took to it. Next thing he's on Jimmy Kimmell Live teaching how to pour the proper pint and a lot of Hollywood stuff with all the LA perks and the likes of Joe Montana and Nick Offerman. "So basically if you see a Guinness commercial on TV here in the US and you see a pint of Guinness, I'm the guy who poured it."
He's a wealth of minutia about Guinness,  tells fascinating stories of the widget in the can, the scientific research that went into Guinness Zero, and a myriad of quips and jokes about his life, but most importantly he's here in Chicago for the recent launch of the Guinness Open Gate Brewery in the West Loop.
If you haven't been at 901 West Kinzie yet, I recommend it highly, for the food, the beers, and of course the craic. I met Eoghain on opening night and look forward to lifting many more glasses with him there.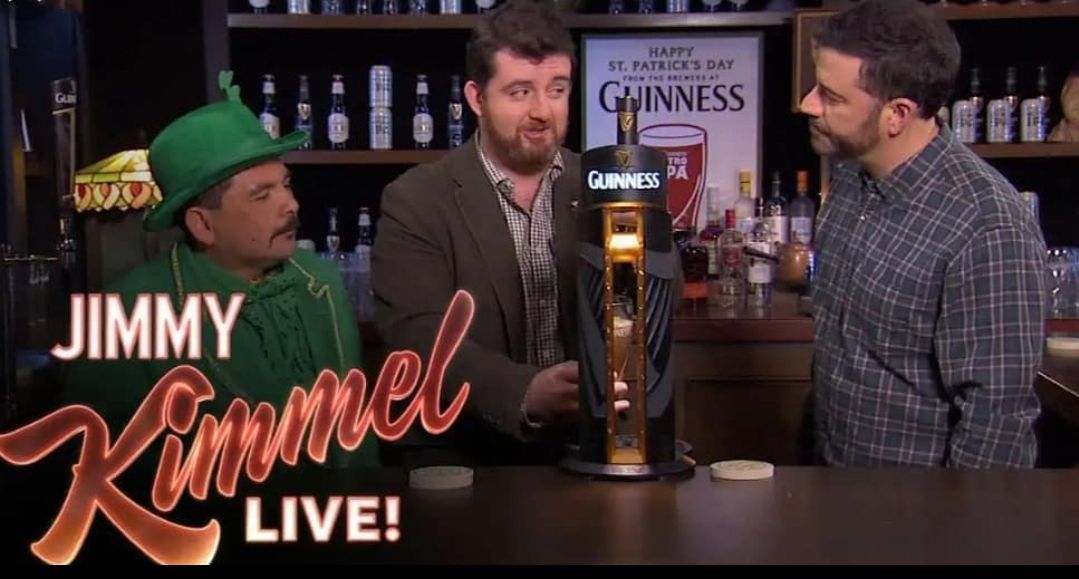 "We want to bring a little bit of Ireland to Chicago. We've got a restaurant, a meeting room, private event space, but we also have a brewery on site. We're going to be brewing different local beers for the US palate, we're still going to have all our beers that come from Dublin. And the Guinness we pour there will still be coming from Dublin."
Eoghian describes his job, "We joke, it's like being the mayor, goin' around shaking hands, kissin' babies, hosting events, and having a lot of fun with no shortage of pints along the way." Look him up when you visit the Open Gate, he's great company!