Seven key Irish-American organisations have announced an "Irish Unity Summit – For a New and United Ireland" to be held in New York on March 1 next year.
This major initiative – coming as it will just before St. Patrick's Day and the visit to the USA of political leaders from Ireland – is being organised by the Ancient Order of Hibernians; the Brehon Law Societies of NYC and Nassau; the Friendly Sons of St. Patrick Long Island; Friends of Sinn Féin; Irish American Unity Conference; the James Connolly Irish American Labor Coalition, and the Ladies Ancient Order of Hibernians. More details on the format and speakers will be announced by the organisers later. 
On June 15 next year Ireland's Future will be holding a major conference, "Pathway to Change" in the SSE Arena in Belfast. Professor Brendan O'Leary, Claire Mitchel, Jarlath Burns, Mary Lou McDonald and Claire Hanna are among speakers already confirmed.
Last week, Queen's Human Rights academic and Ireland's Future member Professor Colin Harvey was the guest speaker at an event organised by the National Committee on American Foreign Policy at Fordham University in New York.
Speaking on the theme "A Pathway to a new Ireland," Harvey said: "In Ireland the evidence of an increased focus on preparations for change is everywhere. The constitutional conversation is moving into a much more detailed planning phase and it is therefore essential that local and global voices for a new and united Ireland are heard and listened to."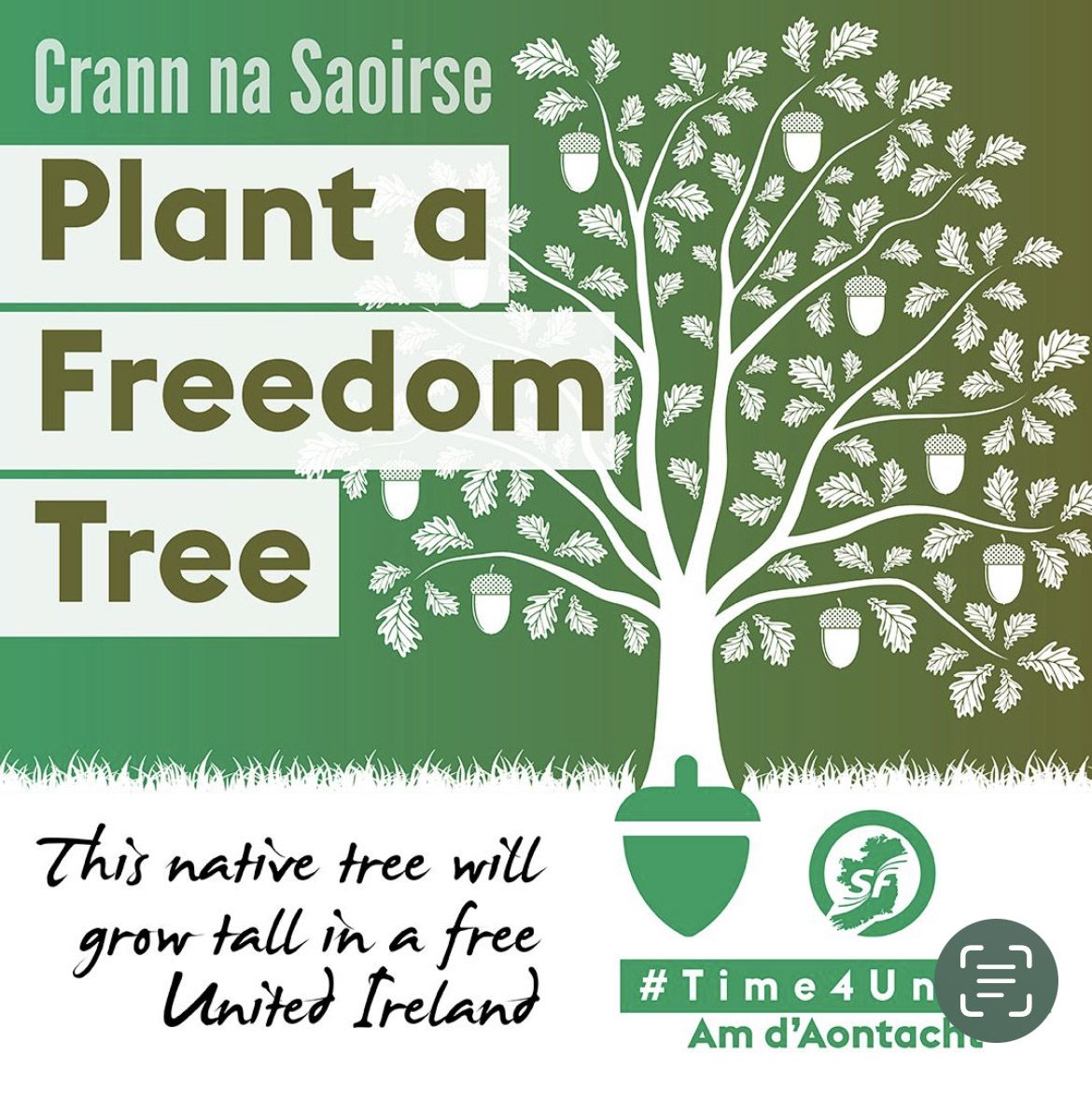 Professor Harvey told his audience that there is a particular onus on the Irish government to facilitate the preparations for unity. 
Later, during his visit, Professor Harvey met with the Brehon Law Society. He told them that he believes that by the end of this decade there will be a unity referendum. 
Also last week Ireland's Future held a packed business lunch in the Europa Hotel in Belfast. Over 300 people heard former BBC journalist Gavin Esler speak of the potential for change. The former editor of the Irish News, Noel Doran, also addressed the gathering.
And finally, two weeks ago, Trade Unionists for a New Ireland (TUNUI) held a two day conference in Belfast. It heard a range of speakers from Ireland and internationally talk about the importance of constitutional change and of social justice in any new Ireland.
The two-day event brought together people from across the island and beyond with the aim of advancing constitutional change. Among the speakers was SIPTU deputy general secretary Gerry McCormack and Frank Connolly, author of "United Nation - The Case for Integrating Ireland."
The chair of TUNUI, Seán McElhinney, said: " We believe that some of the worst aspects of social inequality and socio-economic disadvantage facing working people can only be addressed properly by changing how Ireland is governed - north and south … Constitutional change gives us a unique opportunity to start building something better than this, and we want to promote the importance of social justice in every conversation about our future."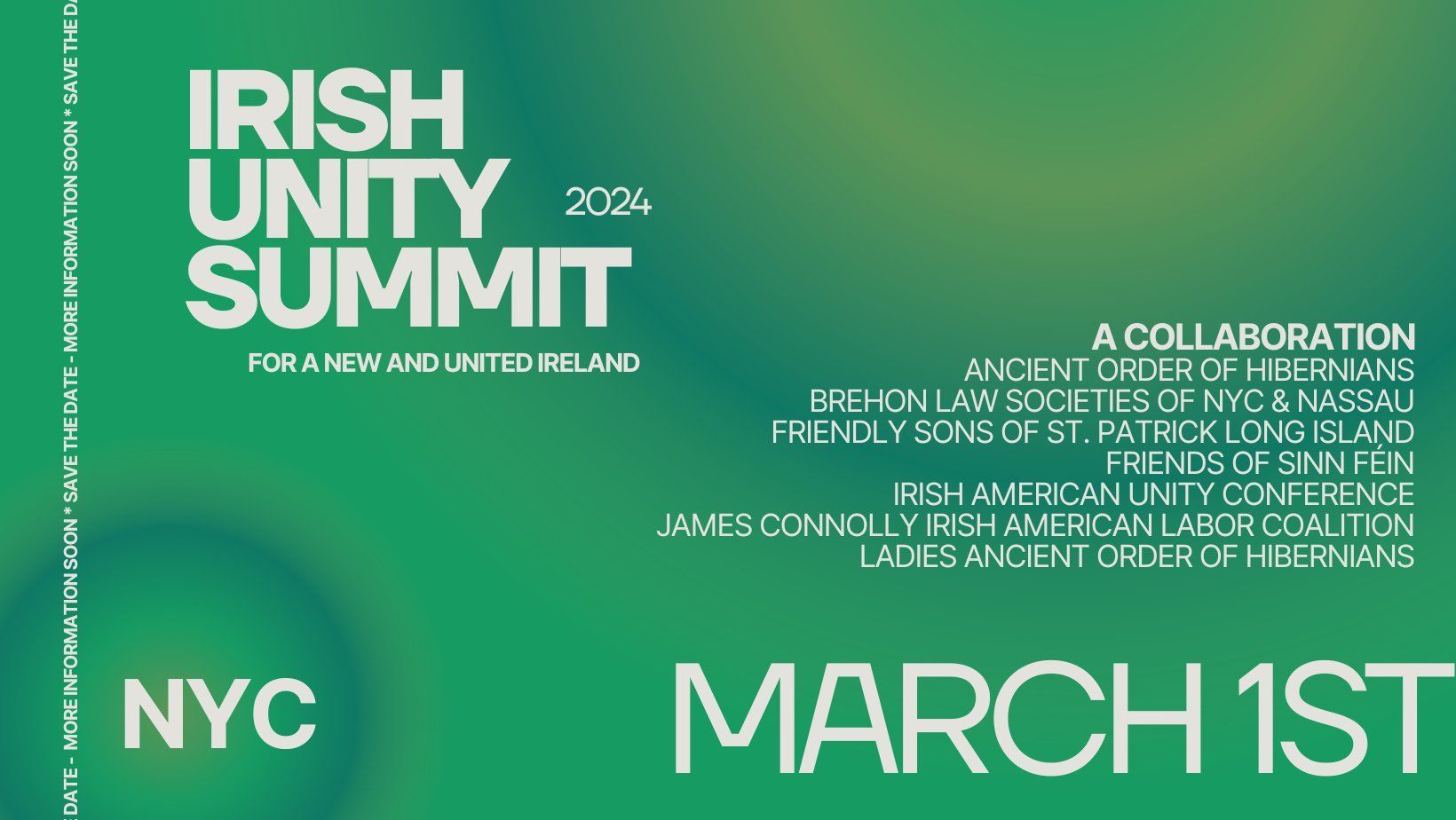 ETHNIC CLEANSING
By the time you read this column the numbers of people killed in Gaza will have exceeded 10,000. Almost half of these are children. Every minute, of every hour, of every day, new and dreadful images emerge from Palestine that horrify and shock.
This is not the first time that the Palestinian people have faced ethnic cleansing. In 1948 the Nakba or Catastrophe witnessed the ethnic cleansing of almost 80% of historic Palestine by the newly established Israeli state. In the decades since then an Israeli apartheid system has dehumanised and demonised the Palestinian people.
The Palestinian people of Gaza and the West Bank are facing a second Nakba. The settler and Israeli Army violence in the west Bank, the deliberate attacks in Gaza on hospitals, schools, the university, refugee camps, bakeries, ambulances and families, and the cutting off of fuel and food and water, is about forcing Palestinians into abandoning Gaza.
A recent Israeli report and public commentary by Israeli leaders have acknowledged that Israel seeks the expulsion of all Palestinians from Gaza. An Israeli Government  minister Amichai Eliyahu has said nuking Gaza "is one of the possibilities" and in a remark reminiscent of "To Hell or Connacht"  that the Palestinians "can go to Ireland or deserts." 
Last week, 200 academics on the island of Ireland united in demanding that Irish universities cut ties with Israeli institutions "until the occupation of Palestinian territory is ended, the Palestinian rights to equality and self-determination are vindicated, and the right of Palestinian refugees to return is facilitated." They are right.
Several days ago Mary Lou McDonald called on the Irish government and international community to take action to enforce international law. She also called for the Israeli ambassador to lose her diplomatic status. Other states have already broken diplomatic ties with Israel.
An immediate ceasefire and the infusion of substantial international aid is now essential but we should be under no illusions. There can be no victors through war in the Middle East. If the international community fails to stand up for international standards and international law, then what we have witnessed in the last month will only be repeated in the future. 
Crann Na Saoirse. 
This is tree planting time. Again. Any month with an 'R' will do but it's usually best between October and March. But plant your wee baby trees well before or well after the frost kicks in. I always try to do my planting in the Autumn so the tree will have time to settle in before Spring. Container grown trees can be planted at any time, though they too need protection from frost  but I mostly use bare root or wee slips grown from seed.
I collect the seeds, mainly chestnuts and acorns from the Falls Park, along with Rowan, Hazel, Hawthorn and Birch. 
Back in the day, when our lives were consumed with endless talks, I gathered up seeds from the great houses of England like Chequers, the  back garden of 10 Downing Street, Leeds Castle ,or back home at Hillsborough, Arbour Hill or the Áras.  
There are all kinds of little processes and different soil, gravel or sand mixes which you can use for bringing on your seeds, but I'm a lazy gardener. I just put the seeds into a pot of whatever loam I have to hand and let nature do its work. 
When the seeds have sprouted the saplings can be kept in pots for years before planting out. Apart from chestnuts I plant only native species. They are good for keeping the air clean. Good for native insects. For native birds and other creatures. Good for the climate and nature. Trees are also great presents. They can mark the birth of a new baby or immortalise the memory of a fallen friend. Trees are good for remembering the living and the dead. They are about the future. 
That is why Freedom Trees are important. Crann Na Saoirse can be planted now in the knowledge that they will grow tall in a free Ireland.   
So why not plant your own Crann Na Saoirse. Or if you have the space or access to public land or commonage, a hill or mountain side (with permission) why not plant A Freedom Forest?  Even ten or twenty trees planted two metres apart will look well once they get going. Is there space in your housing estate? Or your farm? Your garden? Your sports ground. 
Native trees are also good for biodiversity. No one could object to that. So get growing.