As he tucks into the mountainous 'healthy fry' at the Conway Mill in West Belfast, veteran English radical  John Mitchinson pauses between bites to shares his views on issues which have taxed the best of the West for generations: Who decides who gets published? Who decides what gets published?
The answer, at least since the English tabloid reporting (mar dhea) of the '81 hunger strikes spurred the publication of a poster urging the boycott of the same odious organs, is that it's rarely us.
Rather that cry into his warm real ale at that sorry state of affairs, John Mitchinson decided back in 2011 to do something about it; in the process opening a new chapter in the storied history of book publishing.
As co-founder of literary crowdfunding platform Unbound, he has now midwifed hundreds of books, prised open the wallets and purses of book-lovers to the tune of £12m and created his own thoughtful and discerning publishing powerhouse.
The Unbound concept is as old as the Irish chieftains who subbed the monks at Bangor Monastery to transcribe the gospels in Latin: patrons pre-order a book which Unbound chooses for publication — the more generous pledge extra gelt to get their name printed in the upcoming opus or to have the author join them for lunch — and the funds go towards the steep costs of editing, proof-reading, designing and printing the work (not to forget marketing and distribution). Direct costs of a quality book capable of gracing both bookstore shelf and coffee table is £14,000 - factor in another £5,000 for the costs incurred by Unbound and your average author needs an extensive network of generous friends to shake the money-tree before he or she will cradle their newborn.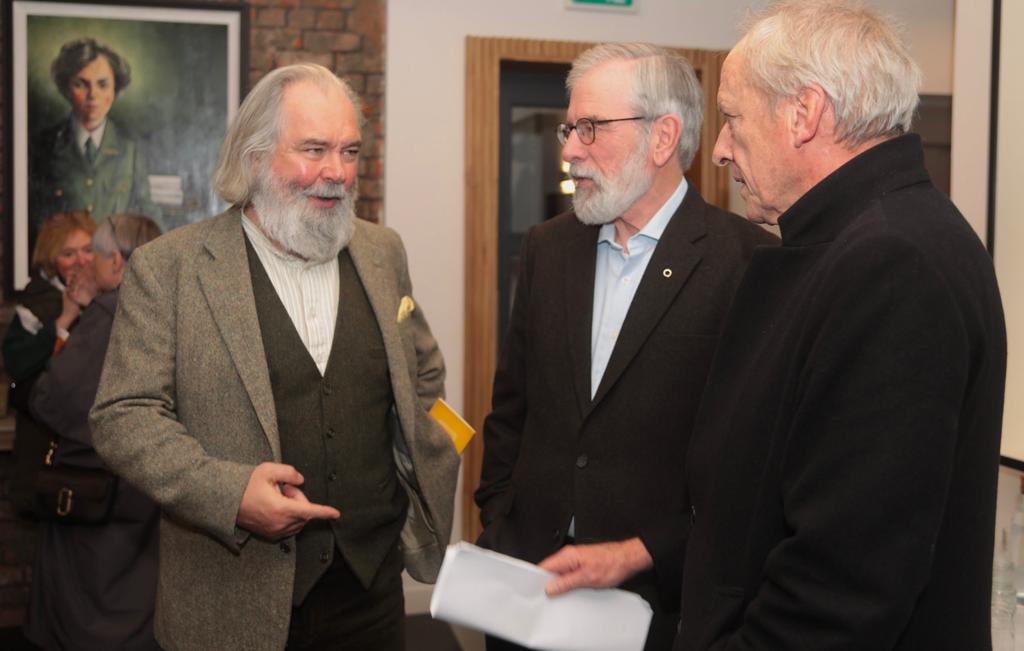 Turning over a new leaf for an industry obsessed with chasing trends and consumed with producing more of the same to a formula known only to a few overpaid wunderkind is not for the faint-hearted.
"I left (traditional) publishing because there was just too much bad karma and a lot of disappointed people," confesses John. 
"But at a time when people were reading more, I thought what if we could align the interests of readers with a route to market for the books great writers wanted to write —  rather than the books the sales departments of the big five publishers wanted them to write. We wanted to look over the horizon to the great books which couldn't get a publisher - most in non-fiction for sure but also novels."
A fan of the 2008 Obama dictum that one billion supporters with one dollar is more impactful than one donor with one billion dollars — not that the latter would be shown the print hall door — John and his co-founders first plotted world domination for their new publishing imprint, as only the English can, down the pub.
With annual turnover at £4.5m and now, praise be!, in profit, Unbound employs 19 professionals and its books are distributed via its pledging and pre-ordering website but also across these islands and, in translation, in book stores across the world. Indeed, its best-seller-ever, the detective mystery 'Cain's Jawbone' - shifting half a million copies and still going strong — was the number two best-selling book in Brazil. 
Great crowd in Áras Uí Chonghaile tonight in anticipation of Timothy O'Grady's new book, 'Monaghan: A Letter to My Wife'.

You can pre-order a copy of the book here 👇https://t.co/TnTGVf0FDV pic.twitter.com/vv9qbh3q4s

— Áras Uí Chonghaile | James Connolly Visitor Centre (@JamesConnollyVC) October 25, 2023
Our publishing paths crossed at a fundraiser for West Belfast adopted son and Irish American author Timothy O'Grady at the James Connolly Centre last Wednesday. Timothy's 'Monaghan: A Letter to My Wife' (inspired in part by the exploits of Ballymurphy republican Frank 'Lucas' Quigley) is among the titles seeking lift-off via pledges on the Unbound site.
Belfast bibliophiles keen to see Timothy's novel in print gathered, cash or debit cards in hand, to enjoy an 'in-conversation' event where Arts Council NI Head of Drama and Literature Alison McCrudden chatted with the foot-loose Mr O'Grady who had flown in from Poland, making a welcome detour in Belfast before heading to the Clones Film Festival where a movie based on his novel 'I Can Read the Sky' was to be screened. Online supporters of the event and the book-lovers present managed to propel 'Monaghan' £3,000-closer to entering literary orbit. 
However, before you dig out that handwritten memoir to seek those crowdfunding squillions, note that Unbound is discerning in its choice of titles accepted for its fundraising platform.
"We only launch three or four titles a month," explains Unbound editor Rachael Kerr.
"Even we have to be gatekeepers. It does no-one any good to publish bad books. But we do, on occasion, select books by new authors who we know don't have access to the wide, well-heeled networks of others. At least twice a year, we will underwrite a book to ensure its publication."
Robert Llewellyn (of Fully Charged and Red Dwarf) has a brilliant Black Mirror thriller waiting for a space on your bookshelf.

Pledge now for the Early Proof level, and you'll get to read it before everyone else!https://t.co/gTx7VNkXVU

— Unbound (@unbounders) October 26, 2023
There are up to 50 books in the Unbound departure lounge at any one time - some by big-name authors including our own 'Butcher Boy' Patrick McCabe – all hopeful their boat will come in. 
The question has been asked by Unbound: Who decides who gets published? Who decides what gets published? 
Thanks, Mr Mitchinson, for letting us answer: 'Monaghan' and Timothy O'Grady, that's who.