Springfield, MA has been called the City of Firsts for its many innovations and for its proud Irish American community the city really is first among equals among U.S. cities in the strength of its Gaeltacht community.
For a century and more, the unbreakable bond between the Gaeltacht of Corca Dhuibhne on west Kerry's Dingle peninsula and the city of Springfield – population 155,000 — has been a badge of honor for its Irish community. 
"There's a huge connection between Springfield and Corca Dhuibhne and enduring interest in the culture, the people and the language of the Kerry Gaeltacht," says Gerald Costello, an Irish language teacher in Springfield.
They've had many Kerry teachers, poets and scholars visit from Kerry throughout the years who have family connections to Springfield, including the poet, Dairena Ní Chinnéide, who did a poetry reading in Gaelainn (as the locals in Springfield refer to Irish or Gaeilge, just like the people of the Kerry Gaeltacht).
'Teanga Mise' le Michael Hartnett

Á léamh ag an scríobhneoir, Dairena Ní Chinnéide, as Gaeltacht Chorca Dhuibhne

Go speisialta don lá inniu - Lá Náisiúnta Filíochta

A special poetry reading for #PoetryDayIRL, from Dairena Ní Chinnéide #Irish #Kerry #Gaeilge #Gaelach pic.twitter.com/rGZcFdxGMm

May 2, 2019
"Even if they don't know any Irish, the people of Springfield come and just listen," says Costello. "They hear the language and they kind of get transfixed by it."
The late Kerry scholar, poet, and priest, Pádraig Ó Fiannachta, best-known for his Irish language translation of the Bible, also visited.
"One of his relatives was the chief of police in Springfield so that was kind of a nice connection," says Costello
.
Another well-known Kerry poet who visited was Nuala Ní Dhomhnaill, who also happens to be the niece of Ó Fiannachta. While writer-in-residence at Northampton College, PA, nearby, she'd heard about a local group of Irish language enthusiasts who came together on Friday nights. She subsequently visited the group and helped them with speaking and translations.
"At the end of the semester when she left, she wrote everyone a poem and drew some kind of picture with each poem," recalls Costello. "It was a personal memento of the time that they had spent together just using Irish during those Friday nights."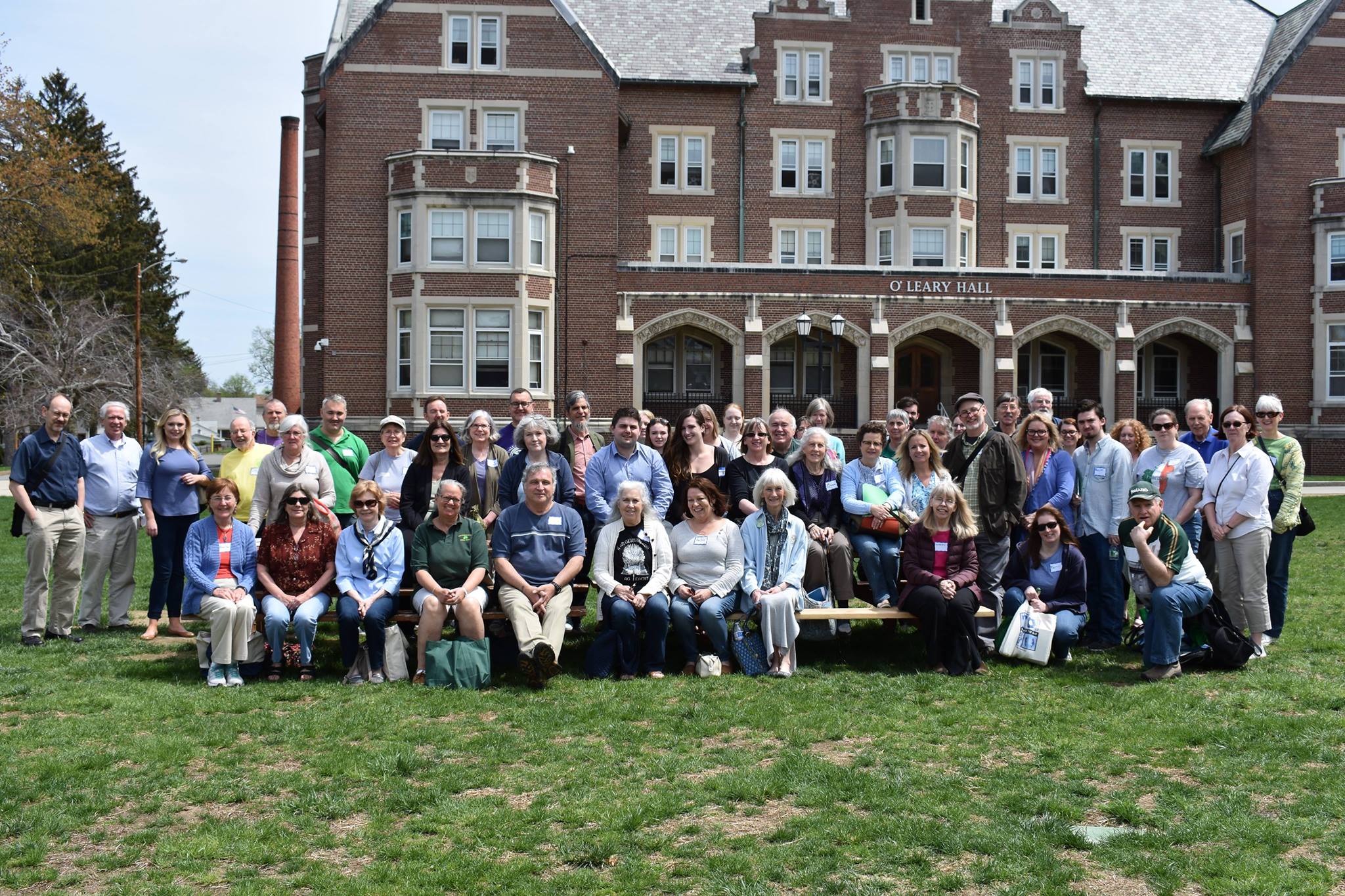 It isn't just Kerry speakers who come to Springfield, however. Gaeilgeoirí from every province of Ireland have been visiting the Western Mass city. As a result,  the area has been buzzing with Irish language speakers and ambassadors for many years. Pre-eminent among its famous leaders with links to Co Kerry, of course, is Congressman Richard Neal who has played a crucial role in shoring up the Irish peace process.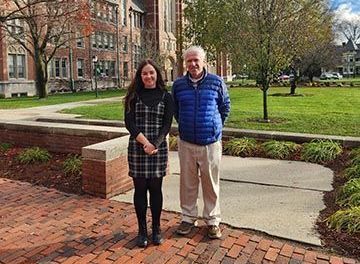 When the Munster poet and scholar, Louis de Paor, came to Springifield and gave a lecture, the area's connection with Kerry was highlighted beautifully once more and an epiphany was sparked which led to  further promotion of the language.
"Does anyone in the room know who Pádraig Ó hÉigeartaigh is?" de Paor asked. When the response was negative, de Paor said, "well, let me tell you his story and why it's important for your area, and why you need to find out more about him."
Ó hÉigeartaigh, a native of South Kerry, lived in Springfield and worked in a factory there. He also wrote in his native Irish.
"He wrote a poem called 'Ochón, a Dhonncha'," says Costello, "about his six-year-old son, who unfortunately was drowned on his way back from school, and that poem is studied to this day in Ireland as an example of an elegy."
ar eagarthóireacht Phádraig Mhic Phiarais ar an dán 'Ochón! A Dhonncha' le Pádraig Ó hÉigeartaigh https://t.co/MCe82BUETc (3/3) pic.twitter.com/ACdy68QV9p

— Irish Studies (NUIG) (@NUIGIrishStu) October 11, 2016
Ó hÉigeartaigh had sent the poem to Pádraig Pearse, and he published it in 'An Claidheamh Soluis'. Pearse continued to publish his writings after that. 
Ó hÉigeartaigh was also a huge proponent of Irish independence. He mortgaged his house in Springfield  and sent the proceeds to Ireland.
"As a result of that lecture and story from Louis de Paor, we ended up setting up a branch of Conradh na Gaeilge here and called it Craobh Phádraig Uí Éigeartaigh," says Costello.
Present at that talk was former Trinity College Irish language Fulbright teacher Síobhra Aiken.  "When she heard the story, she was on it like a flash," says Costello. "She has now written several papers on Ó hÉigeartaigh,  has her doctorate and teaches at Queen's University Belfast."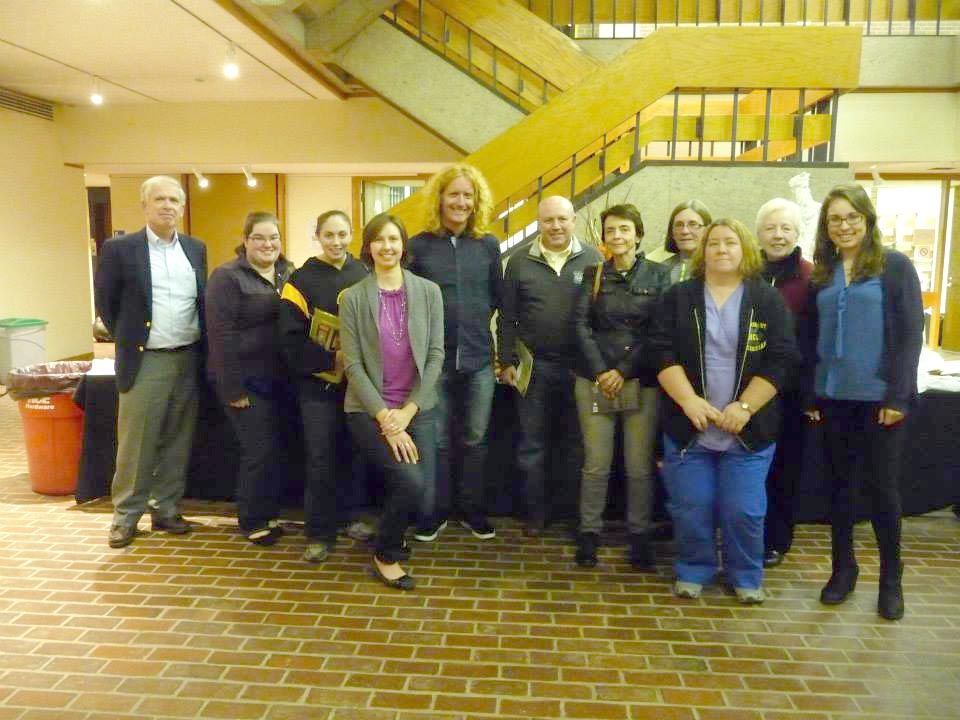 Springfield is a hive of activity for the Irish language with each organization helping and supporting the other. There are many events held by Conradh na Gaeilge Iarthar Massachusetts and the Irish Cultural Center of Western New England which runs Irish language classes in conjunction with nearby Elms College in Chicopee. The college hosts an Irish language Fulbright teaching assistant from Ireland.
"One of the advantages that we have as a Cultural Center and college is that we get a Fulbright Scholar every year from Ireland, and this year is our 13th," says Costello.
Alongside their weekly Irish language classes, they also host an annual Lá na Gaeilge in early May.
"We always have an annual language day," says Costello. "And I always say to people, I know you have a choice, since it's the first Saturday in May: go to Kentucky Derby or you can go to Lá na Gaeilge in Chicopee!"
The last couple of years Lá na Gaeilge was online due to the pandemic, unfortunately, but that did not stop the Cultural Center continuing their tradition of having top Irish language speakers and scholars.
Hello, Motherfoclóirs! I am Jill Mc Mahon and I will be curating the account this week 💚 I am currently on a Fulbright teaching assistanship in Chicopee, Massachusetts, teaching Irish in Elms College - there is infinite interest in Gaeilge here in the USA!! #tásíbeo

— Motherfoclóir: The Legacy (@Motherfocloir) November 4, 2018
"Our Fulbright happened to know Manchán Magan, so he did a lecture for us for that day which was fabulous," says Costello.
Costello is proud of the centre's ability to attract so many Irish language luminaries. 
"It's truly incredible. We're not in New York City. I mean, we're in Western Massachusetts and yet people know about our strong bond with the Irish language and are willing to travel to us. "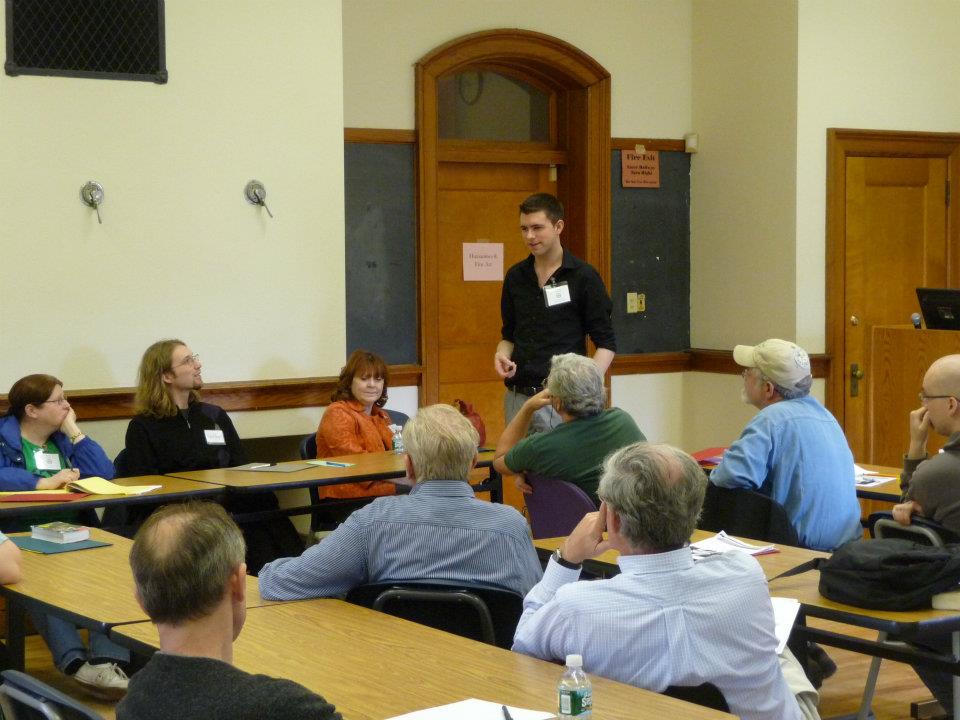 Costello believes that hearing native speakers helps immensely in the learner's Irish language journey. He teaches now, but he started like everyone else taking a few classes. Now, he  is the facilitator between the Cultural Center and Elms College which means he gets to spend a lot of time with the Fulbright student. "And that gives me another opportunity to be ag caint, which is great," he laughs.