Jim O'Shea is a Quixotic inspiration, even more so because he is a septuagenarian.
A long-time Managing Editor at The Chicago Tribune and later the Los Angeles Times, he's got ink in his veins. He doesn't go back as far in Chicago journalism as Ben Hecht, but he might as well cuz he's right out of "The Front Page".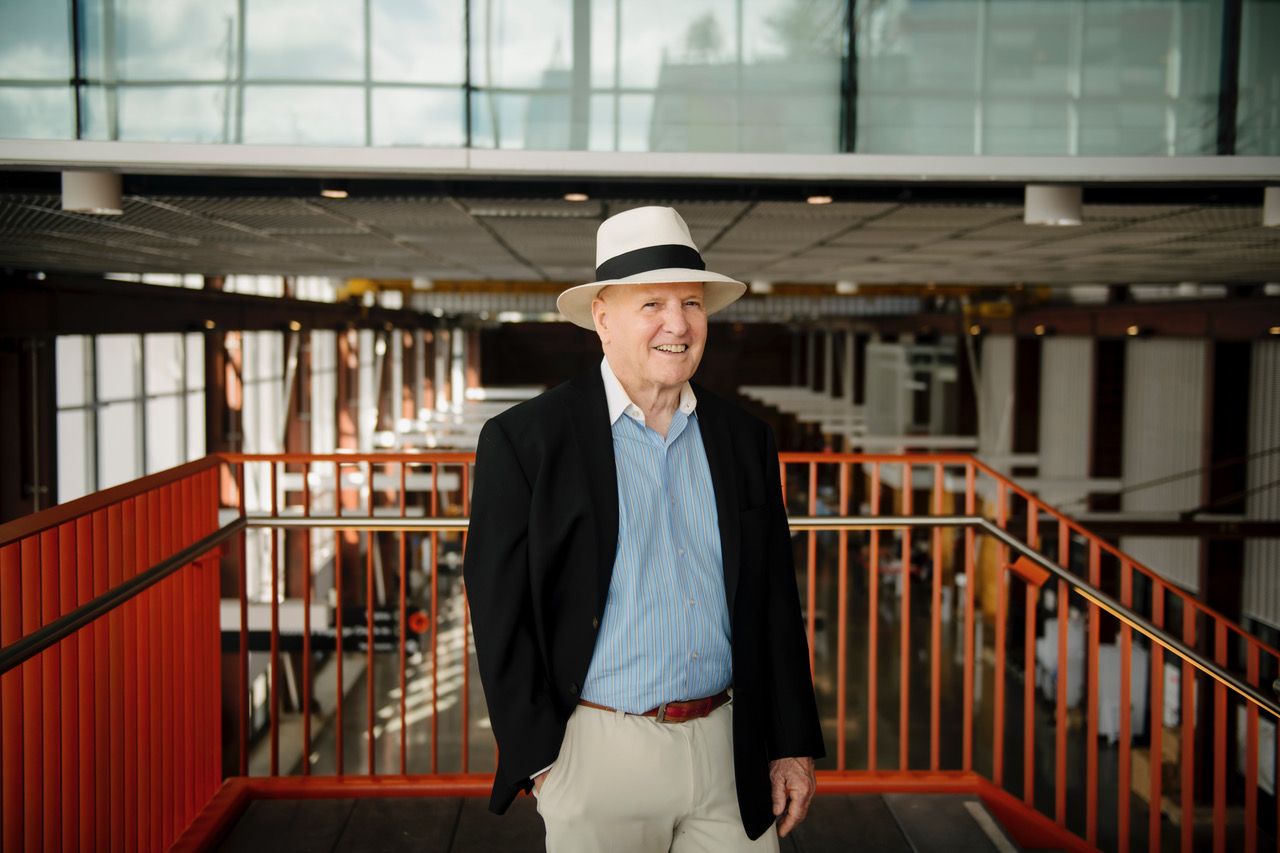 The story goes that Sun-Times gossip columnist Mike Sneed was having a dinner party at her home and bon vivant Sun-Times editor Michael Cooke let slip that Trump was thinking about buying the revered Sun-Times building along the Chicago River. O'Shea was "on the eario" and slipped into another room to call down to the Tribune and tell his guys, "We better get somebody on that story right now!" He scooped the Sun-Times in their own living room. 
A St. Louis kid who enlisted during Vietnan, he found himself in Korea on the DMZ and got on the Army newspaper. Returning home, he joined the Des Moines Register after his service and then on to The Chicago Tribune. 
Read my conversation with friend and colleague @charlesmadigan about the storm clouds looming over Kevin McCarthy's dubious fate as Speaker of the House. https://t.co/zEWs68OszR

— James O'Shea (@jameseoshea) January 11, 2023
He watched as Wall Street bean counters took over the newspaper business at the Trib and LA Times and drove them right into the toilet. He exposed it all in his book "The Deal from Hell, How Moguls and Wall Street Plundered Great American Newspapers". 
To dream the impossible dream.
Jim became an evangelist for local journalism. Just like politics, "all news is local." Instead of being intimidated by technology, artificial intelligence, and the Internet, he was inspired by it. "I'm fascinated by that stuff; I really think it's kinda cool!"
He started The Chicago News Cooperative with fellow Trib expatriates like Business writer Dave Greising and Sports Editor Dan McGrath, a twice-a-week, two-page section in the Chicago edition of The New York Times, with a grant from the McArthur Foundation. It was cool and classy, and Jim raised close to five million bucks to fund it, but two years later the money dried up.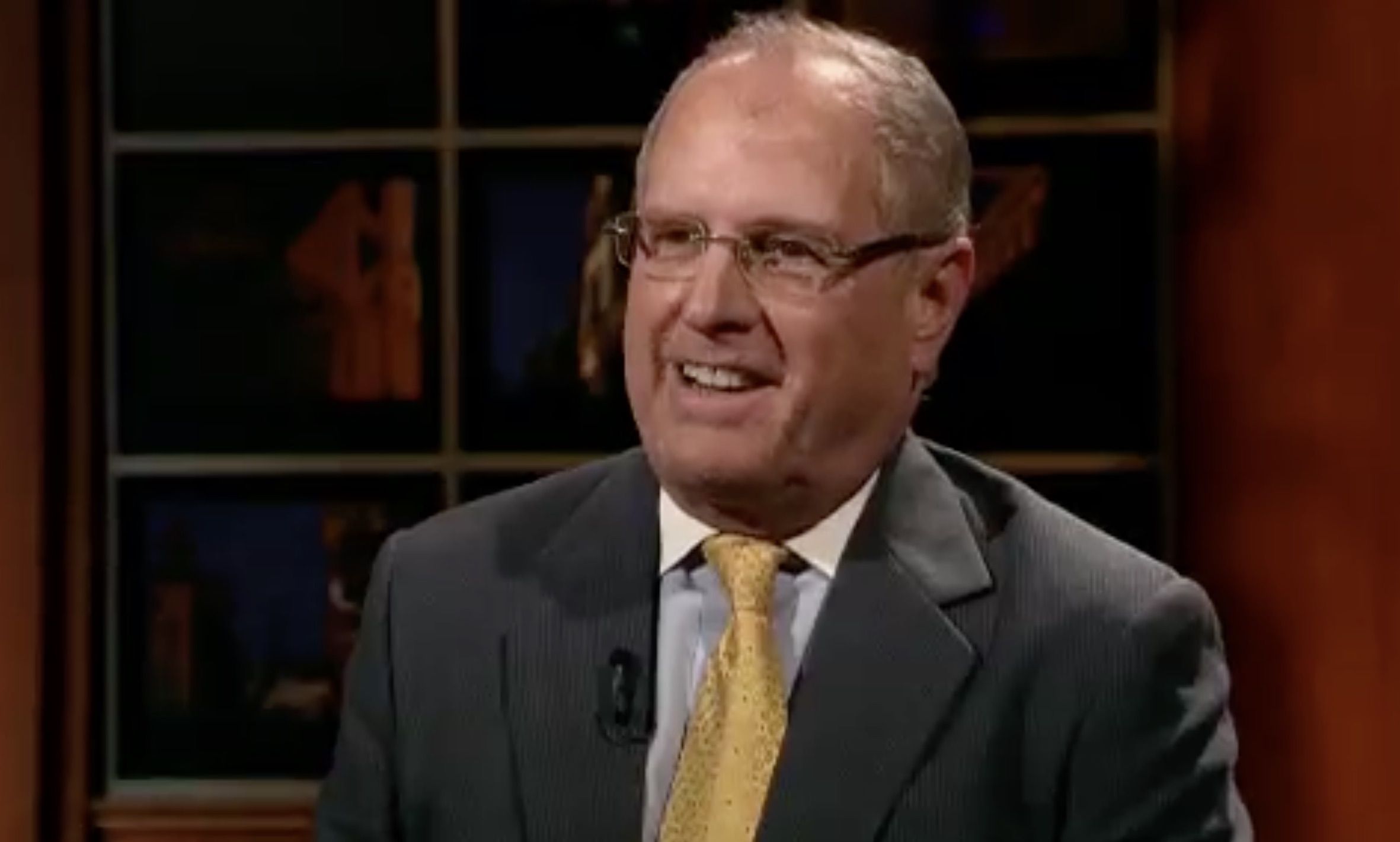 Still looking for a "business model for local journalism" he and some pals developed a "front page" for the I-Phone in collaboration with the Hyde Park Herald newspaper called City Xones.
Sometimes, it's important to know why things failed. James O'Shea on what happened with the Chicago News Cooperative: http://t.co/rpH5eg7sXV

— Nieman Lab (@NiemanLab) November 19, 2013
Jim said then that the project, "demonstrates what's possible when journalists and technologists work together to provide the public fact-based local news and information with a commitment to an ethics code that bans the practices polluting our journalistic landscape." 
Jim became an evangelist for local journalism. Just like politics, "all news is local." Instead of being intimidated by technology, artificial intelligence, and the Internet, he was inspired by it. "I'm fascinated by that stuff; I really think it's kinda cool!"
To fight the unbeatable foe.
Jim tells me, "We were starting to get some traction and then COVID hit, and everybody went to hell."
Is local journalism dead? "Well it's certainly on life support."
Can local journalism survive as a self-sustaining entity and not rely on the not-for-profit platform, continually hitting up donors? As the leg breaker said to the loan shark, "It's not about the money, it's about the MONEY!"
Jim has two children, grown now, Brian and Bridget and he and his wife live in Cary, North Carolina, to be near their grandson. He writes a great blog on journalism, The FiveW's, and is also Chairman of the Board of Middle East Broadcasting Network, a collection of 22 broadcast outlets serving about 33 million people in the Middle East and North Africa and creating opportunities for objective journalism.
To run where the brave dare not go.
He is still fighting the good fight, but maybe Jim's finest moment came when he was forced out at the LA Times because he refused to fire fellow journalists and delivered a scathing resignation speech as he addressed the newsroom. 
I'm reminded of Sam Zell's Tribune takeover. The public ridicule of journalism, the layoffs, a belief that success at some things makes you smarter in all things. Why buy something you seemingly disdain then degrade its staff & customers? Is there joy in that? I don't understand.

— Ann Marie Lipinski (@AMLwhere) November 8, 2022
O'Shea told his colleagues that day in 2008, "I think the current system relies too heavily on voodoo economics and not enough on the creativity and resourcefulness of journalists."
To be willing to march into hell for a heavenly cause.
"Journalists and not accountants should seize responsibility for the financial health of our newspapers,… so journalists can make decisions about the size of our staffs and how much news remains in our papers and Web sites," he told a hushed newsroom.
"I disagree completely with the way that this company allocates resources to its newsrooms, not just here but at Tribune newspapers all around the country… we need to cover more of Barack Obama and less of Brittney Spears."
To reach the unreachable star!
Chicago News Cooperative: A Daughter's Love, a Mother's Last Breath http://t.co/uhxBXjas

— NYT Health (@NYTHealth) February 24, 2012