Back where I came from few boys aspired to be Irish dancers. It would have been considered suicidal to trip daintily around the back streets of Wexford in black satin jacket, matching short pants, thick white socks, and buckled shiny shoes.
However, proficiency in the Irish language was compulsory, and to fail the subject in your final exam meant another year spent in high school.
Hence, along with some of my friends, I signed up for a month of total Gaelic immersion in Ballingeary Irish College, West Cork.
A kindly Christian Brother suggested we teenage clodhoppers take céilí dancing lessons before our departure, lest we turn the college ballroom into an emergency ward.
That month was wonderful. We spoke Irish all day, and at nights wowed the young ladies of Cork with our Walls of Limerick/Siege of Ennis steps; some of us even acquired Rebel County girlfriends, and returned to West Brit Wexford changed men.
We all handily passed our Leaving Cert Irish exams, but upon graduation we promptly ditched the dance steps.
Small wonder. The Walls of Limerick were scorned in Dublin dancehalls, while the Siege of Ennis never found a foothold in the moshpits of CBGB and Max's Kansas City.
But I never lost my fondness for our native music. So when Chris Byrne and I formed Black 47 we set Irish Trad to Hip-Hop, Reggae, and Funk beats. This unholy concoction rang a bell with young Irish Americans, many of whom had been enrolled in Step Dancing schools by their native-born Irish parents.
We encouraged these dancers to join us onstage and link their steps with our beats. Dressed in the urban styles of the day, they were a sight to behold as they kicked high into the overhead lights.
The pace and general delirium onstage seemed to liberate the dancers, and I began to wonder if something similar had happened to the young Famine Irish in the dancehalls of The Five Points when they cut loose to the music of Irish fiddlers and African-American percussionists.
Fast forward to the musical "Hard Times" which dealt with the amalgamation of Irish and African-Americans in those downtown dancehalls amid the general social upheaval of New York in the Civil War era. Zestfully choreographed by Joe Barros and Niall O'Leary, this re-imagined 19th Century dancing brought audiences to their feet.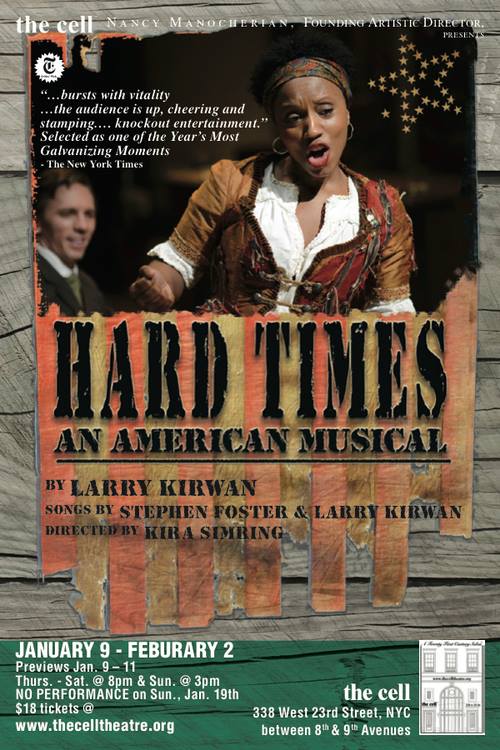 Soon after the final "Hard Times" production in 2013, Bill T. Jones, the renowned American choreographer, joined the creative team of what eventually became "Paradise Square."
Bill set out to get to the core of what was going on in both African and Irish dance in that turbulent time, and then interpret it through the prism of American social and political history.
And when we needed Irish choreography that would match Bill's intensity and innovation, enter Hammerstep, Jason Oremus and Garrett Coleman. Riverdance veterans both, they were also conversant with Break Dancing and Hip-Hop movement.
Being in the room while these three gentlemen birthed the Tony-nominated choreography of "Paradise Square" was a creative experience I'll always treasure.
Irish dancing across the U.S. continues to amalgamate with other art forms, and I'm sure there will be many surprises in store. Speaking of which, it's only fitting to give a word of appreciation to Trinity Irish Dance and Mark Howard who have pushed the Irish Dance envelope for decades.
And if you live within striking distance of New York's Irish Arts Center, make sure you check out the upcoming collaboration (Sept. 29 – Oct. 2, 2022) between Seán Curran Company and Darrah Carr Dance.
Sean performed with Bill T. Jones for years and began his career as an Irish step dancer in Boston, while Darrah, always on dance's cutting edge, has never lost her affection for Irish dancing.
Céilí is the title of their Masters in Collaboration that will premiere at the beautiful and spacious new Irish Arts Center on 11th Avenue and 51st Street. Don't miss this performance and the sparks these two companies will strike off each other.
With an original score by Dana Lyn and Kyle Sanna, one can be sure that it will be a scintillating evening of tradition, spurred by an innovation scarcely imaginable by the tough skeptics on the back streets of Wexford all those years ago.
More at www.irishartscenter.org