"You can take the kid out of the Southside, but you'll never get the Southside out of that kid!"
That's an ancient Chicago epigram that celebrates the rugged individualism, tenacity, and heroic chutzpah of the Southside in this "city of big shoulders".  And that goes double for Southside Irish. 
In 2006-2007 two Irish American guys with Southside of Chicago roots put together the "deal of the century" when the Chicago Board of Trade, (CBOT) merged with The Chicago Mercantile Exchange, (CME), for a public offering that continues to break all records for volume trading by any exchange. Those guys were CME's Terry Duffy and CBOT Chairman Charles P. (Charlie) Carey. They had a history in the hog pits of the Mid America Exchange as well as shared roots in old Chicago.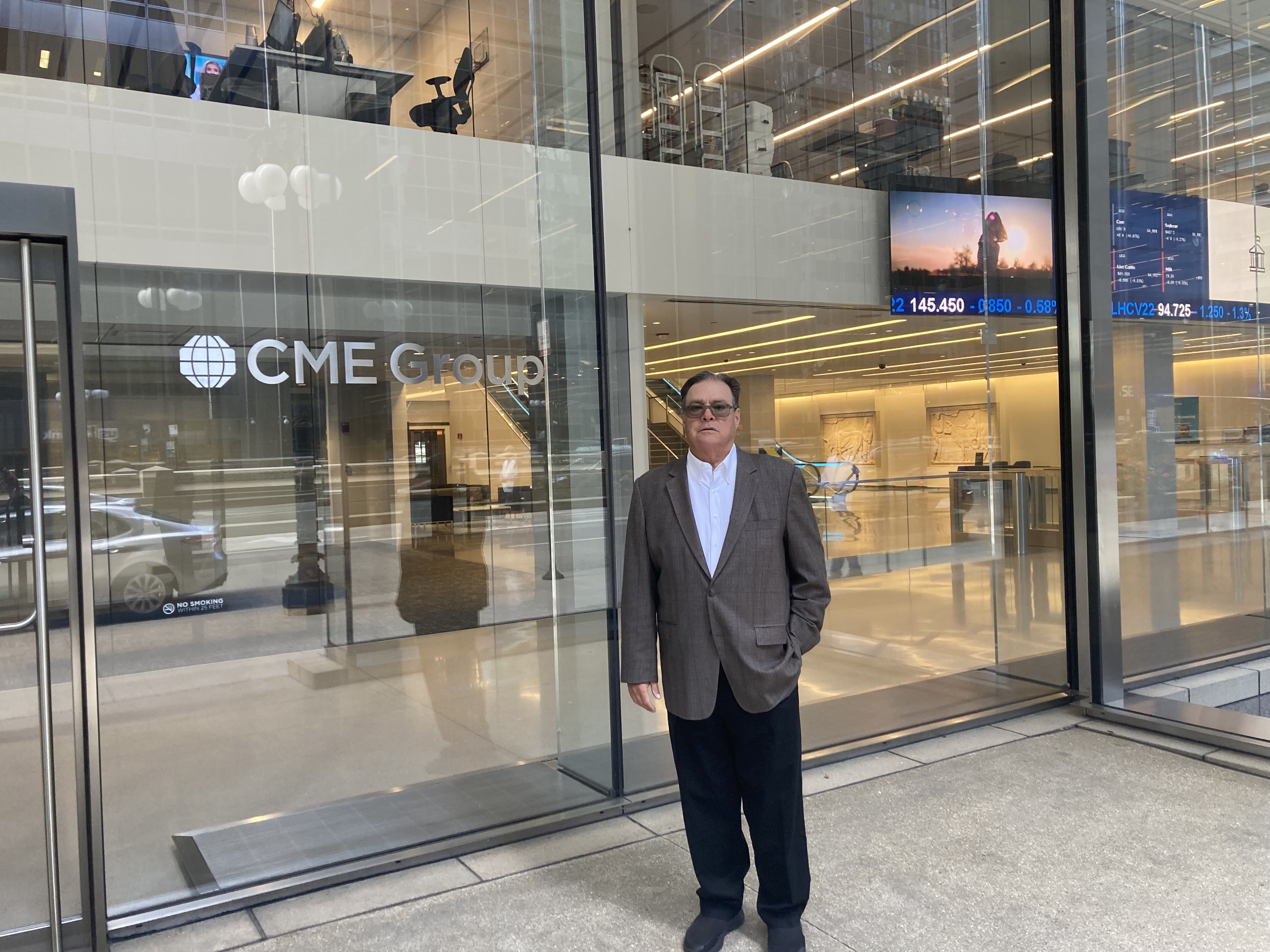 Charlie was a third-generation member of the CBOT. Both his grandfather, Peter B. Carey, and uncle, Bernard Carey, were former chairmen of the CBOT. His late father Charles Sr. was also a trader on the floor of the exchange.  Charlie sez, "I still serve on the board of directors of The Chicago Mercantile Exchange."
Dinner and Keynote Speaker, Forum Mike Ditka, former Chicago Bears Head Coach and NFL Hall of Famer with Charlie Carey, Commodity Markets Council Chairman at The Miami Beach EDITION (sponsored by CME Group) pic.twitter.com/ChmviOnRaK

— A Gary Flagler at Grupo BMV - MexDer - Asigna (@AGaryFlagler) January 28, 2019
Charlie Carey grew up in St. Walter's parish on the south side, moved to the west side and started on the Oak Park River Forest football team his senior year. He was a walk-on nose guard at Western Illinois University for the Leathernecks in 1973-74. He's a big guy of formidable stature and that certainly helped him in his early career in the open outcry pits of the CBOT. 
His dad was best friends with Chicago Bears NFL Hall of Famer George Connor and Chicago White Sox owner Chuck Comiskey at DeLasalle HS on the south side. Comiskey once told me, "We were the CCC Boys: Carey, Connor, and Comiskey!"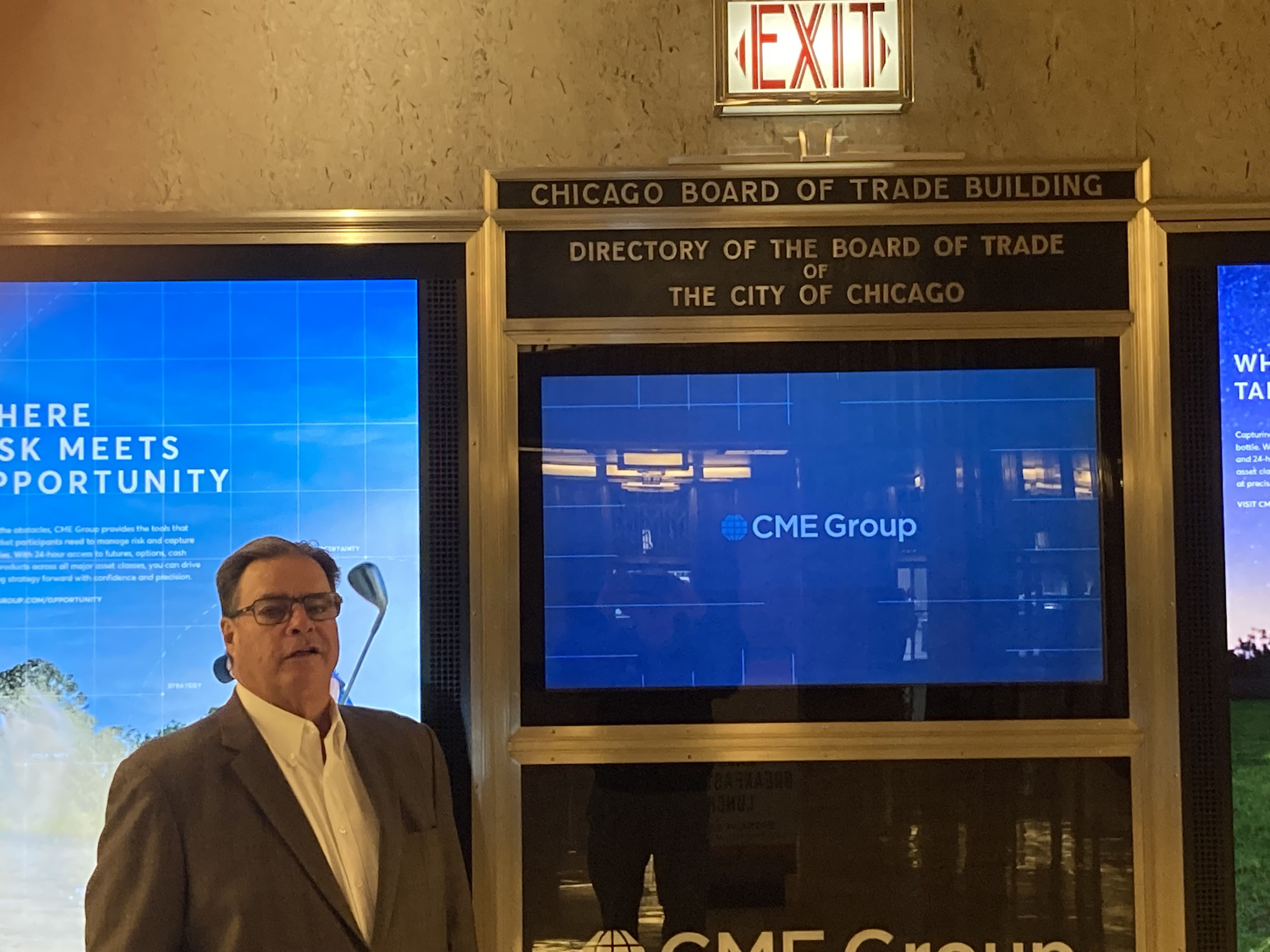 Charlie tells me, "That's how they got their free White Sox tickets!...I was always kinda involved in sports, first professional football game I ever saw was the Bears vs. Detroit Lions in Wrigley Field in 1963, the year the Bears won it all."
George Connor introduced Charlie to the sports superstars of his era. "Just by being allowed to have lunch with George Connor, Jack Brickhouse, Irv Kupcinet, Kenny Holtzman… to sit with the idols and talk about sports was a great honor"
He continues that tradition today with his infamous luncheons at Gene & Georgetti's steak house, hosting the great and not so greats, (like me!). It's kind of a Damon Runyon life, it's all about the stories, politics, sports, show biz. Charlie remembers the scores of football games that took place before he was even born! He's a delightful raconteur and very good company.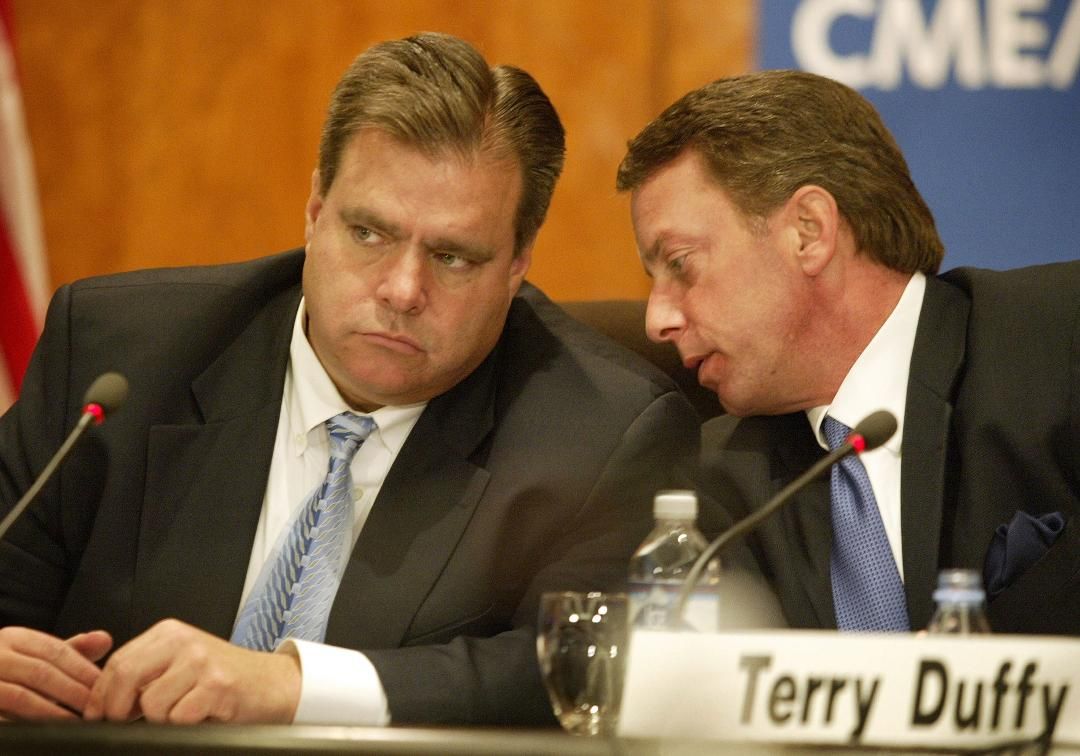 Twenty-five years ago, George Connor asked Charlie to take over The Chicagoland Sports Hall of Fame as its President. The Hall of Fame pays tribute to the sports legends whose careers have thrilled, entertained, and enriched Chicago fans lives with unforgettable moments of greatness. 
This year's induction ceremony takes place on Wednesday night October 5th at Wintrust Arena. Once again President Charlie Carey will preside over this legendary event. "It's just one of the greatest events, you meet people who've had tremendous careers, who have just dazzled and entertained us with their sport performances. And Chicago sports fans are some of the best in the world. We've got a rich history of amateur and professional athletics in this city and I'm proud to have been a part of it as President for the last 25 years."
This year Charlie is inducting a storied class of athletes, including Chicago Bear legend and Pro Football Hall of Famer Brian Urlacher, Chicago Cubs pitcher and Baseball Hall of Famer Lee Smith, 3x Stanley Cup Champion and Chicago Blackhawk Chris Chelios, along with Bears greats Willie Gault and Pro Football Hall of Famer Marcus Allen accepting the Gayle Sayers Award.
Welcome to baseball immortality, Minnie Miñoso.

📷 Milo Stewart Jr. pic.twitter.com/HFgJ2nM7mL

— National Baseball Hall of Fame and Museum ⚾ (@baseballhall) July 24, 2022
As with any Charlie Carey event, it's all about the stories the athletes bring with them, like former Notre Dame football coach Lou Holtz unleashing a laugh-filled stemwinder a few years back, or veteran Chicago Cub pitcher Rick Sutcliffe's confessional about refusing leave the mound after giving up two home runs, or veteran Chicago Bears quarterback Mike Tomzcak telling his story of driving to Halas Hall to clean out his locker when he suddenly heard on the radio that Coach Mike Ditka has suffered a heart attack that day and probably wouldn't remember dumping him. 
Looking forward to another great evening of sports talk, laughs, and the storyteller nonpareil, Charlie Carey.