Oooh, folks, the concert series are blazing their ways back this fall!  We start with Don Meade's resurrected Blarney Star series, which opens Sept. 23 – this Friday – at the New York Irish Center in Queens.  The evening's main event will be a headlining performance from Ivan Goff (uilleann pipes/flute) and Katie Linnane (fiddle), a powerful duo with intense chemistry and who you should absolutely see on stage.  In addition, there will be performances from singer Catherine O'Kelly and members of the Annmarie Acosta School of Irish Music and Dance to look forward to.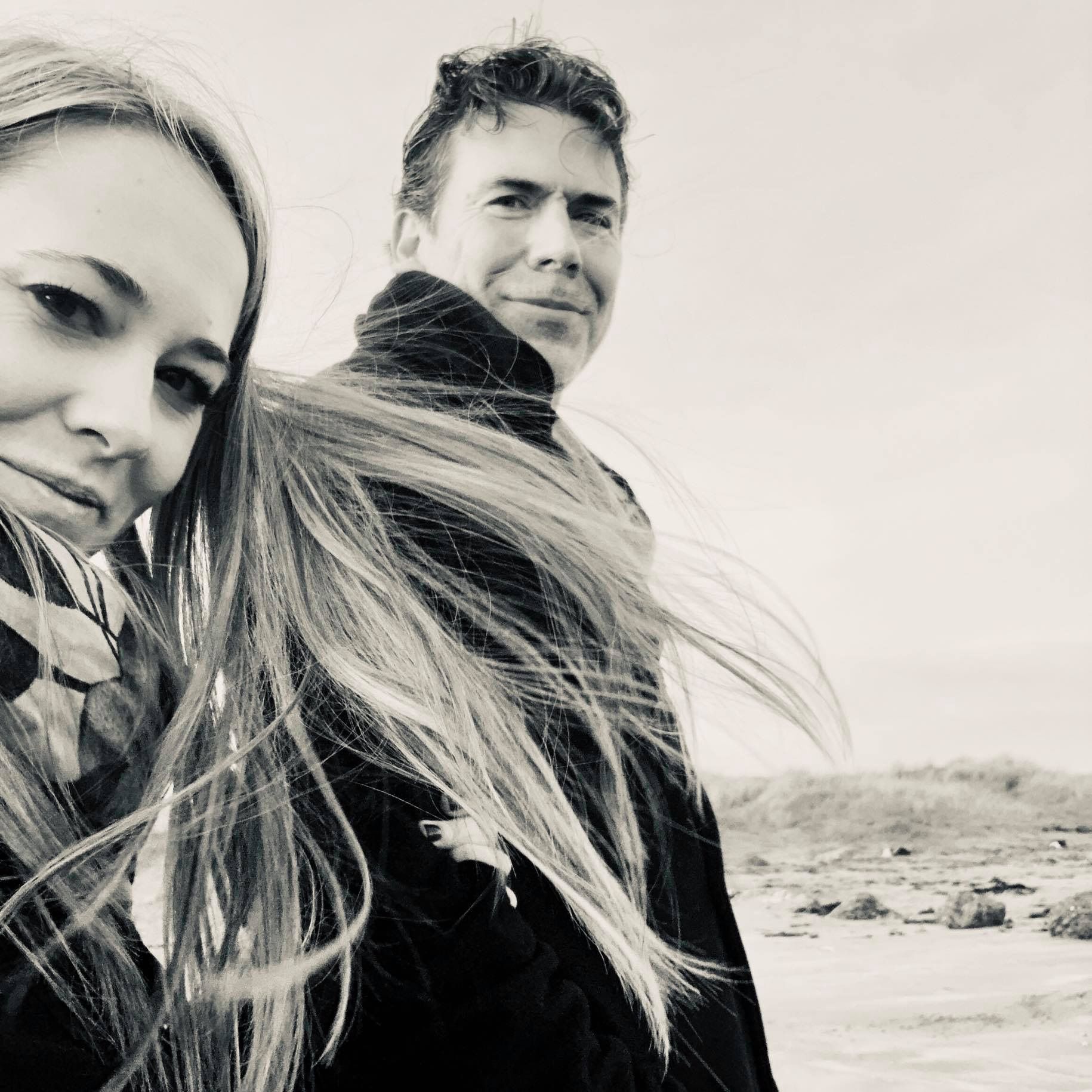 Katie Linnane and Ivan Goff.
     I expect that a lots of folks will turn out in support on the night and I hope to see Blarney Star's following expand.  All the elements are there for it: the New York Irish Center is easy to get to (it's one stop into Queens on the 7 Train) and it's in a friendly neighborhood full of excellent restaurants and bars for your pre- and post-show enjoyment in easy walking distance.  Although tickets will be available at the door, it's advisable that you book yours in advance.
     In related news: Fairfield, Connecticut's Shamrock Traditional Irish Music Society will resume its monthly concerts at the Fairfield Gaelic-American Club starting Saturday, Sept. 24 at 7:30 p.m. with Sean Clohessy (fiddle), Kathleen Conneely (whistle), and John Coyne (vocals/bouzouki).  This is the trio that released the stellar album "All Jokes Aside" earlier this year and having seen them play before I can tell you it'll be a great evening.  STIMS's forecast remains strong for the coming months, with Katie Linnane and Ivan Goff (hey, them again!) performing on Oct. 22, and Nathan Gourley (fiddle) with Joey Abarta (uilleann pipes) on Nov. 5.  It's a strong fall schedule for an organization extremely committed to traditional music and musicians.  Learn more at www.shamrockirishmusic.org.
     Is a bit of dance your thing at the moment?  From Thursday, Sept. 29 through Sunday October 2, NYC's Irish Arts Center will host "Céilí," an IAC-commissioned dance piece choreographed by two of Irish dance's leading choreographers, Seán Curran and Darrah Carr.  Part of the IAC's "Masters in Collaboration" series, the show is intended to "evoke the spirit, life, and celebration of the Irish céilí" in a work "that merges contemporary choreography and modern Irish form into a vibrant transformation of social dance."  Music will be provided by Dana Lyn and Kyle Sanna, whose brilliant collaborations have been written about here several times over the years.  This is a must-see for the dance lovers out there! Learn more and book tickets by visiting here.
     Finally: I'm not sure how many readers here follow the Rubberbandits on Twitter, but last week Blind Boy, the group's leader who is also the host of the widely-loved "Blindboy Podcast," used it to give a shoutout to Tom Lenihan, the great traditional singer from Clare.  On Wednesday, Blindboy posted the cover of Lenihan's 1978 album "Paddy's Panacea: Songs Traditional in West Clare" and wrote "Can't recommend this album enough if you enjoy auld lad ASMR."
     For those who mightn't know, ASMR is an acronym that stands for "Autonomous sensory meridian response" and it describes the experience of a "low-grade euphoria'" that can be triggered by certain types of intimate sounds. 
     Born in 1905, Lenihan grew up in an important musical household in Miltown Malbay and he possessed a massive repertory of traditional songs that he'd learned over the years.  A favorite of the best traditional singers, Lenihan's timing and phrasing were magnificent and his "deceptively simple" singing style was capable of engaging listeners in a way few have been capable.  For Blindboy, it seems the experience of Lenihan's voice provides a sense of euphoria (and perhaps a bit of cultural pride as well).
     It's a neat call out anyway, and in fact the second time in the last couple of years Lenihan's name has appeared in cool circumstances: back in 2021, Ian Lynch of the band Lankum (who HAVEN'T been on Blindboy's podcast as far as I know, which is a shame) included the track "Paddy's Pancea" as part of his excellent 2021 release "Fire Draw Near: An Anthology of Irish Traditional Song and Music."
     Anyway, if you're on Twitter, let Blindboy know you dig Tom Lenihan at tinyurl.com/AuldLadASMR.  And if you want some "coddle for the ears," you can listen to Lenihan's album "Paddy Panacea" on Spotify at tinyurl.com/TomLenihan!