Former Republic of Ireland and Manchester United defender John O'Shea, who retired from playing in 2019, will join Michael O'Neill's backroom team at Stoke City ahead of the Championship season. The 41-year-old Waterford-born defender, who won the last of his 118 Irish caps against the USA in June 2018, is currently assistant coach with the Republic of Ireland's under 21 team. He spent 11 years at Old Trafford managed by Alex Ferguson and finished his playing career with Sunderland and Reading and also coached at Reading. 
Stoke manager O'Neill said: "I think John will bring a great deal to us. In coaching you bring your standards as a player and I think everyone knows that John O'Shea had extremely high standards as a player. He had a fantastic playing career, but he is very keen to learn as a coach as well and he has settled in extremely well. 
O'Neill, a former Northern Ireland and Shamrock Rovers manager, added, "I think he brings the right mix of not only his expertise but also his personality and he is a good person to have around, particularly around young players."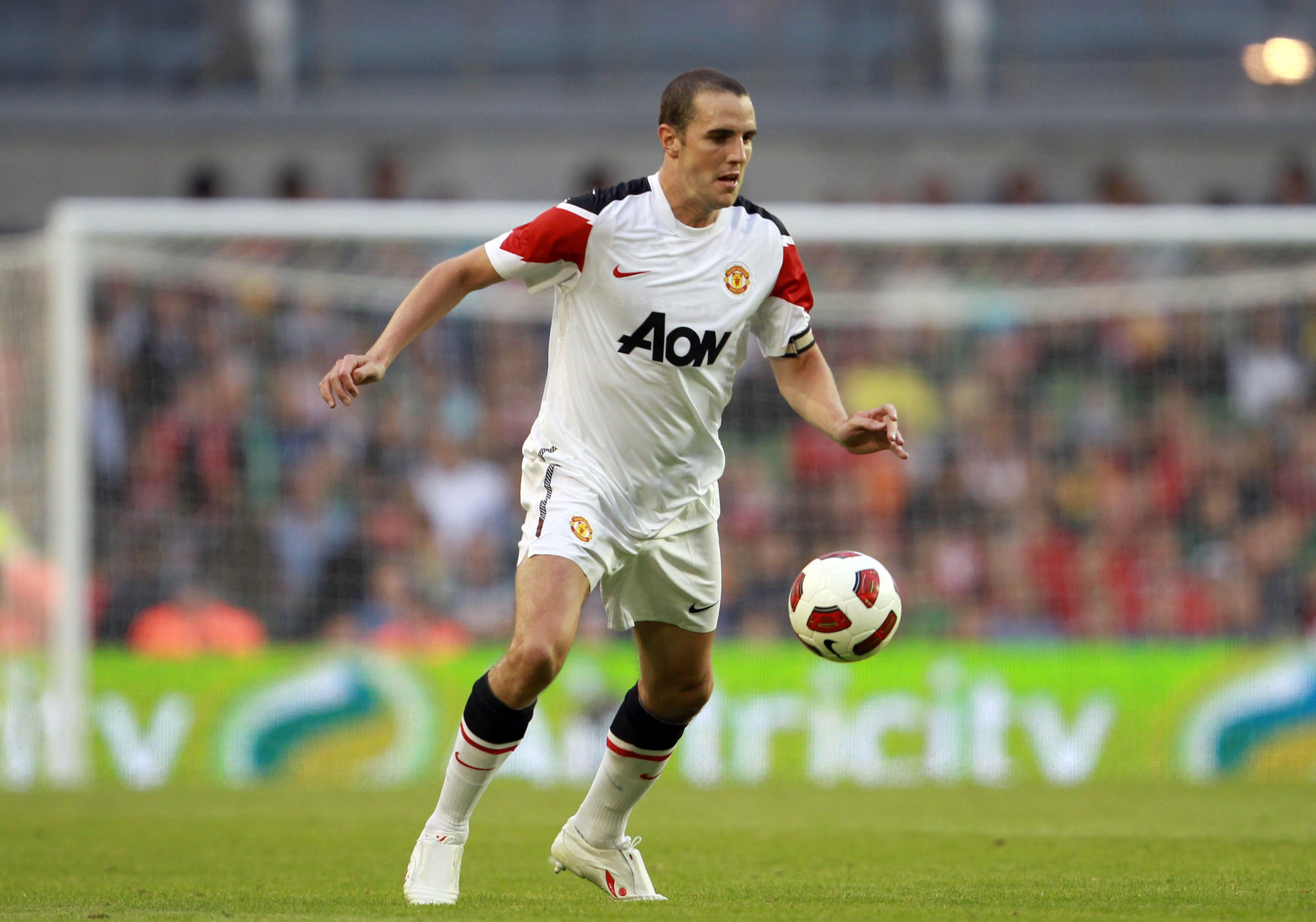 John O'Shea playing for Manchester United in 2010. INPHO/DONALL FARMER
BARCELONA NAB
LEWANDOWSKI 

Barcelona have signed Polish striker Robert Lewandowski from Bayern Munich in a €50 million deal. Lewandowski, 33, had one year left on his contract with Bayern but had made clear his desire to join Barca, who put him at the top of their summer wish list. The Poland international, signed from Borussia Dortmund in 2014, scored 50 goals across 46 games last season to help Bayern win a 10th consecutive Bundesliga title, taking his overall club tally to 344. 
In England Jesse Lingard has joined EPL newcomer Nottingham Forest. The 29-year-old, who left Old Trafford after his contract expired this summer, had also been linked with West Ham, where he spent half a season on loan and Everton. Lingard is the11th signing made By two-time European Champions Forest as they prepare for their first season in the top flight in 23 years.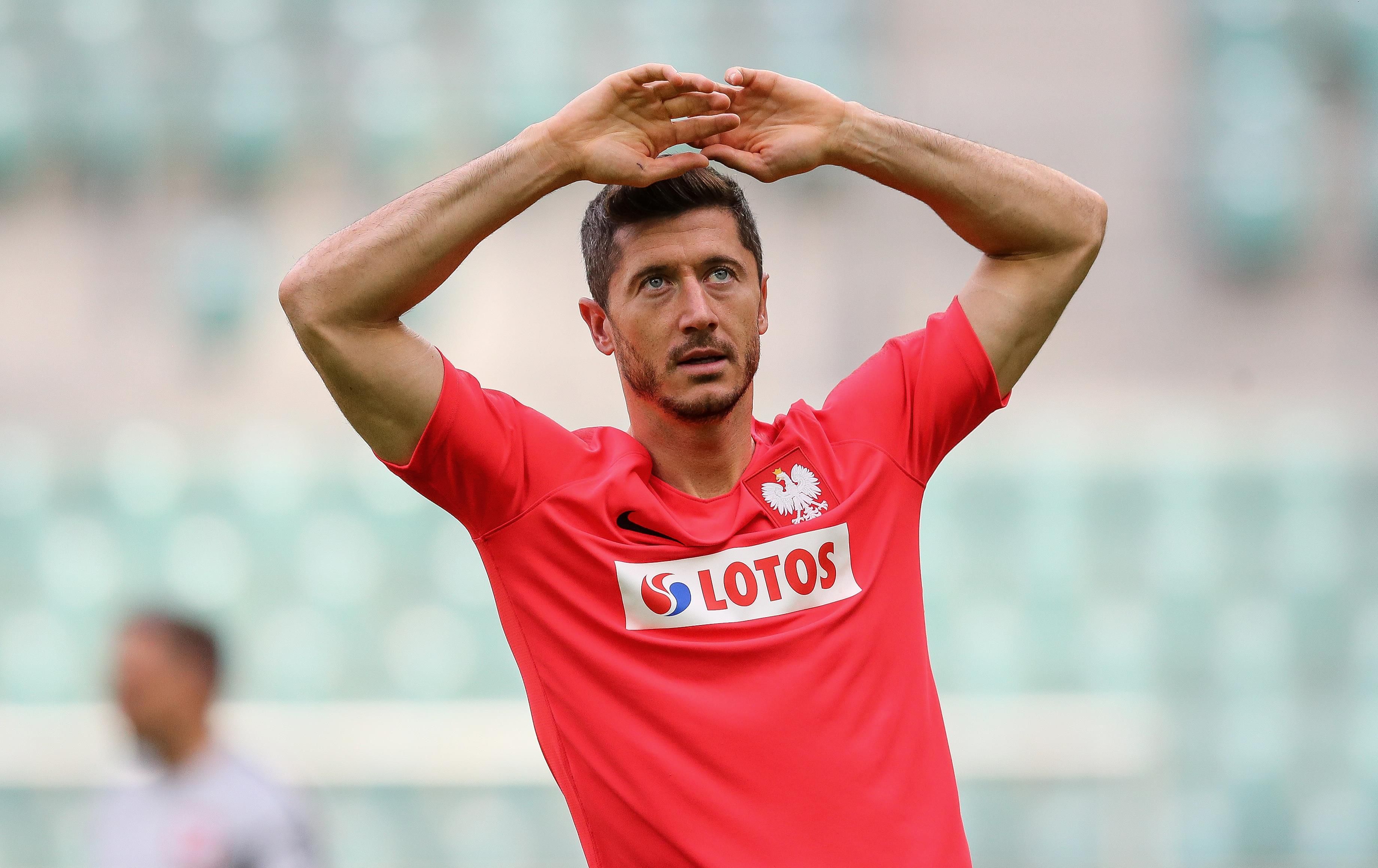 Robert Lewandowski has left Bayern Munich. INPHO/RYAN BYRNE

SLIGO, PATS ADVANCE
On Tuesday night Shamrock Rovers had an uphill task in the second leg of their Champions League qualifier against Bulgarian club Ludogrets Razgrad. The Hoops had lost the first leg 3-0 in Bulgaria last week, and so their 2-1 margin of victory in Tallaght fell short. Sligo Rovers progress to the second round of the Conference League by following their victory over Motherwell 1-0 in the first leg at Fir Park last week with a 3-0 second leg win at the Showgrounds yesterday. Aidan Keena was Sligo's hero with the winner in the 27th minutes in Scotland. Also in the Conference, St Patrick's Athletic faced a tough task after being held to a 1-1 draw in Inchicore by Slovenian club NS Mura. Chris Forrester got the Saints equalizer on the hour mark. The return game in Slovenia produced no goals, but the visiting Irish side won the penalty shootout 6-5.
In the League of Ireland Shamrock Rovers could only draw 1-1 with Drogheda on Saturday and they are now only 7 points clear of Dundalk, who beat Finn Harps 3-0. No change at the top of the First Division with Cork City beating Wexford 1-0 to stay one point clear of Galway, who won 3-1 away to Athlone Town.

STARS BEAT PATH
TO LEAGUE ONE
Several young League of Ireland players have joined English League One clubs in recent weeks. St Pat's lost exciting winger Darragh Burns to MK Dons and The Dons also got another Irish under-21 international, Dawson Devoy from Bohemians. Bohs also lost promising striker Promise Omochere to Fleetwood Town and Danny Mandriou left Shamrock Rovers for Lincoln City. Sligo Rovers Scottish-born goalkeeper Ed McGinty has left the Showgrounds for Oxford United and Derry City have lost their captain Eoin Toal to Bolton Wanderers.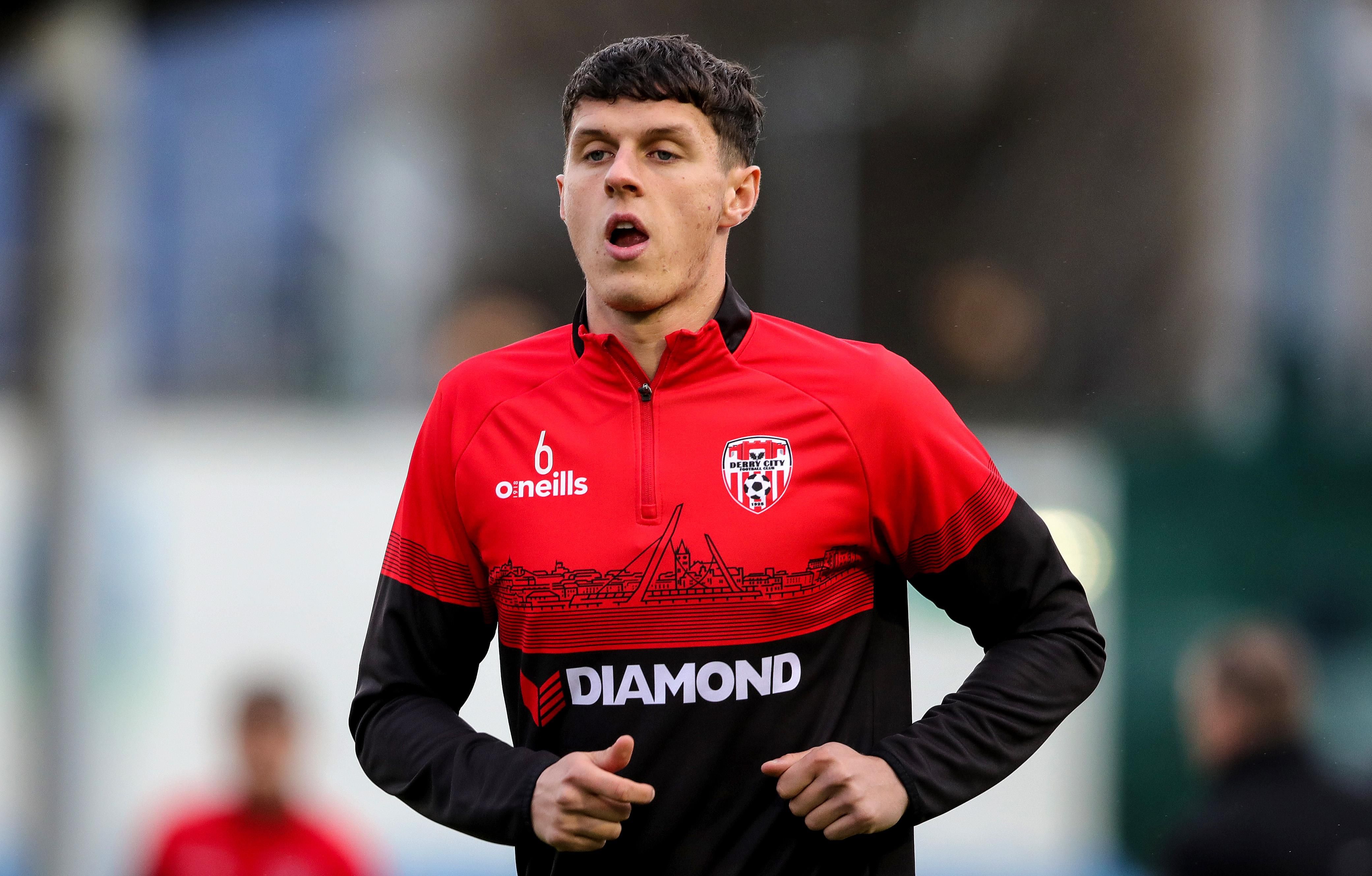 Eoin Toal has bolted for Bolton. INPHO/EVAN TREACY
ST. JAMES'S GATE
 RECONSIDERS
To paraphrase Mark Twain, reports on the death of St James's Gate FC have been greatly exaggerated. The Gate will compete again in 2022, having announced recently they would wind up after 120 years of existence. Nonetheless the challenges they have faced just to stay alive will feel familiar to many people involved in amateur football in Dublin. St James Gate, long linked to Guinness Brewery of that name, are based in Crumlin in Dublin 12. In that area alone there are probably 15 amateur football clubs, all of them scrapping for sponsorship, pitches to play on and players. The costs are rising. To play at any level in the Leinster Senior League this season a footballer must pay €90 for their insurance, plus weekly subs and an annual membership fee, which varies from club to club. St James Gate's most significant blow came when Diageo, the company that owns Guinness, sold the Iveagh Grounds to Trinity College in 2017. The Gate have been based at the Iveagh Grounds since 1928. They previously paid a membership to the now disbanded Guinness Athletic Union that helped to cover pitch rental, use of gyms and access to dressing rooms. 

UWE SEELER, 85
Former German great Uwe Seeler died last week the age of 85. Seeler scored 43 goals in 72 games to make him Germany's seventh greatest goal-scorer and he played in four consecutive World Cups finals for West Germany -- 1958, 1962, 1966 and 1970 – and became the first player to score in four World Cups. Seeler spent his entire 19-year club career at Hamburger SV in his native Hamburg, where he scored 404 goals in 476 league games. The striker never won the World Cup, his international years being relatively lean times by German standards (they won in 1954 and 1974). But he was West Germany's captain for the 4-2 extra-time loss to England at Wembley in 1966. He was 5-feet-7, but was able to jump higher than defenders taller than him. And he used that skill to good effect in the quarterfinal match against England in 1970, heading in the equalizer, with his famous colleague Gerd Muller (who died a year ago) scoring the winner in extra time. West Germany then lost an exciting semi-final 4-3 to Italy, with some calling it the "Game of the Century."
Seeler worked as a rep for Adidas and Adidas has strong connection with Cork and so I reckon that's how the former German star scored Cork Celtic's goals in a League of Ireland 6-2 League of Ireland defeat against Shamrock Rovers in April 1978. Seeler had officially retired back in 1972 and when asked to play had wrongly assumed that it was a charity game.  According to Seeler's official statistical  record then, he scored 404 league goals in 476 games for Hamburger SV (1953-1972) and 2 for Cork Celtic in one league game (1978).
A very well-liked player due to his modesty and fairness, Seeler was the first footballer to be awarded the Great Order of Merit of the Federal Republic of Germany.