With his dark quiff, modest sideburns, blazer, blue jeans and Doc Martens, the look of Thomas Patrick Maguire might remind you of another singing-song-writing-son of Irish immigrants, Steven Patrick Morrissey. But though his fashion style recalls the new wave aesthetic of Moz, Maguire's indie music is not so easy to categorize. Over the last two decades, Maguire has produced nine albums of original songs including the recently released "Your Behavior at the Parade was Poor." Robin Hilton of NPR's "All Songs Considered" described Maguire's music as "acoustic grunge . . . woozy and unpredictable . . . melodic and infectious." A profile on WFUV.org labeled Maguire's sound as "basement folk . . . deceptively simple stripped down melodies that haunt the listener." A note in the New Yorker informed readers that Maguire "has a true gift for crafting memorable, poignant pop songs." And the blurb for his latest album proclaims "basement folk meets garage rock at last!" So what kind of music does Thomas Patrick Maguire make?
Maguire grew up in the working-class, multicultural stew of Woodside, Queens, raised by a father from Cavan and a mother from Galway.  Not surprisingly, one can hear echoes of the Dubliners and the Pogues in his work. But it is the alternative music revolution of the 1990s, led by Nirvana, but also including Sebadoh, Beck, PJ Harvey, Pavement, Guided by Voices, and Neutral Milk Hotel, that provided Maguire his most formative influences.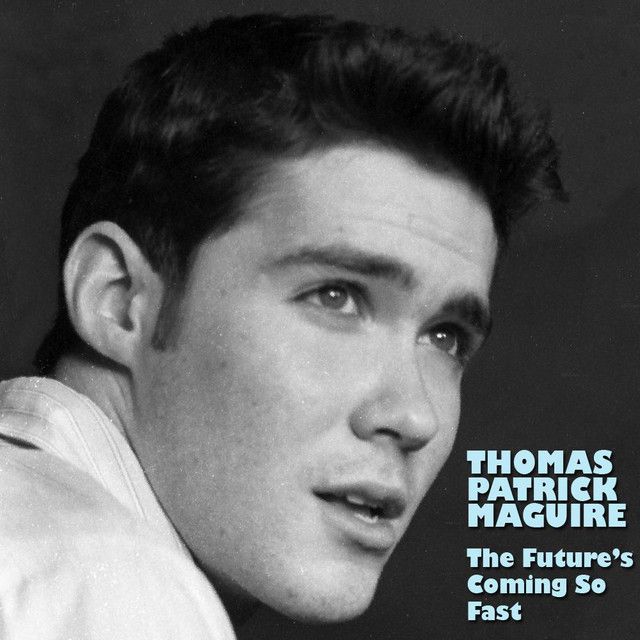 After playing in grade-school garage bands, first the hardcore outfit Corruption, then the punk band Double Vision, young Tom found his way to the antifolk scene centered in the late, lamented Lower East Side venue the Sidewalk Cafe. It was at the Sidewalk's ope- mic nights that he honed his craft alongside other up-and coming singer-songwriters such as Bergen County's' Mike Baglivi. When choosing his stage moniker, Tom became Thomas Patrick because there was already a Thomas Maguire recording music, an Irish country singer in fact. And using his middle name also would have been ill-advised at that time because a Pat Maguire was then well-known in the bars and pubs of greater New York for his catchy love song "You're so Beautiful." 
And so, it was Thomas Patrick Maguire who recorded and released his first album, "Pissing Streams." in 2004. If Kurt Cobain and Joni Mitchell had hooked up and had a love child, their kid may have created brilliant lo-fi music that sounds like this. The album manages to be both intimately local and universally relatable, capturing the malaise of too many nights spent in the pubs on Roosevelt Avenue, or at "Francis's place" when his parents were away, or in the basements and parking lots of Anywhere, USA: "I'm in a paper town/ want to burn it down/reminiscing to me and you/on the avenue/ I was feeling drunk with fun/I do this every night/ but don't say that to me/ it ain't so easy" goes the first verse of the haunting acoustic dirge "Paper Town"  Another stand-out track on the debut album is "Nothing that Stitches Can't Sew," an understated anthem celebrating existential perseverance: "Living' my American life/ Jesus is a sharp knife/cutting me/ until I bleed/ do not worry/ 'cause it's nothing that stitches can't sew." And the closing song, "Hospital," offers listeners this wise-beyond-its-years advice: "It doesn't matter what they say/ it doesn't matter, weave your way/ from this lifetime of disease/ lifetime of conformity." These early songs were noticed and championed by Rafer Guzman, the music critic at Newsday who recognized Maguire as an original voice and a true outsider artist.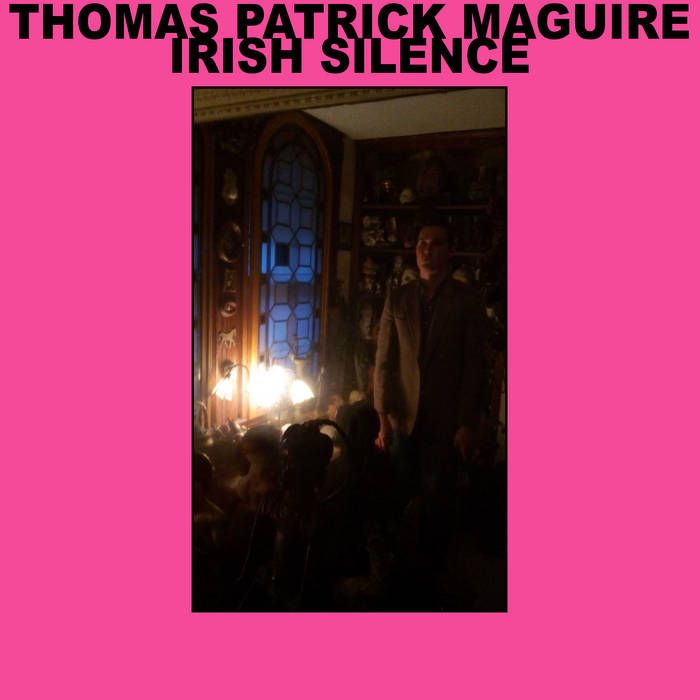 A big part of that authentic outsider status comes from the fact that unlike so many performers who pretend to have proletarian bona fides, Tom has spent his adult life working an actual union job. A number of Maguire's songs reflect the real experiences of someone trying to earn an honest wage in this new gilded age: "Unemployment Dreams," "Corporation Town," "I am Not an Elitist," "No Down Doldrums (Workers Song)" and "Working Class Promises" all cover this ground, with a lyric from "Who Do You Give Your Money To" capturing Maguire's economic populism most succinctly: "Corporate fathers are like mobsters/ they don't give a f*** about you." 
"Oh America" is another song offering social commentary, albeit a bit more cryptically: "And the people you exploit/ to promote and push your point/ well I know in my soul/ what you sell is cheap." This song is the opening track on the 2014 album "In the Bag." Listening to the spare arrangements and mostly acoustic guitars of these tracks today, they sound like the apotheosis of the first stage of Maguire's career. "House of Rain" will have you humming its chorus for weeks. The album also includes two beautiful ballads that bookend each other thematically "Whiskey Morning" and "Brooklyn Nights": "I order one more for the road/ then I walk into the cold/ I was passing cars under the street lights/ I was singing my songs in the Brooklyn nights/ I was feeling free with no regrets/ Inebriated with my cigarette."
In 2017, Maguire released "Irish Silence." The lead single, "Go To Hell" is a two-and-a-half minute gem composed of typically self-deprecating lyrics drenched in chiming, churning electric guitars. In contrast, the penultimate track, "I've Noticed Things (Ammunition Truck)," is one of Maguire's longest compositions, clocking in at close to six minutes. The song is anchored by a killer guitar riff that would make Dinosaur Jr. proud. The opening lyrics proclaim "I've paid the price for all I've had/ growing up in America with an immigrant dad./ Sometimes these things take a toll on me." The rest of the song chronicles a lifetime of good old-fashioned first-generation Irish-Catholic emotional repression: "I've always concealed the hurt and pain… If you speak your mind you're insane." The song also name-drops all of his albums up to that point: "Pissing Streams" (2004); "Woodside Lanes" (2005); "Slight Return" (2007); "Temper Tantrums Cause Delays" (2010); "No Suppression, Gentleman Drunk" (2012); and "In the Bag" (2014). This song is a perfect entree point into Maguire's body-of-work as it not only hints at the psyche of the songwriter and chronicles his entire oeuvre, but it also displays the fuller, more sonically rich sound of the later albums.
"Irish Silence" was followed in 2019 by "Vicious and Suspicious" and then, this past May, by "Your Behavior at the Parade Was Poor." To narrowbacks of a certain age like me, this album title conjures fuzzy memories of debauched St. Patrick's Days past, watching the parade from the promenade of FAO Schwartz before capping the night with a raucous Black 47 show. And indeed, the lead single "This Bus is Not in Service" has a manic, almost psychedelic energy. But the second single "For a Pint (Baby Let's Go)" has a much mellower groove, suggesting not the boredom and angst of the young man who composed "Pissing Streams" but rather, the contentment and confidence of a mature artist: "maybe, maybe there's peace in, peace inside." 
So what kind of music does Thomas Patrick Maguire make? He makes interesting, independent rock music that deserves a wider audience. His catalogue can be found on Bandcamp, Spotify and Apple Music. 
A native of Woodside, in exile in New Jersey, Stephen Butler teaches Expository Writing at NYU.