The final major of the year tees off on Thursday at the birthplace of golf as the British Open celebrates its 150th anniversary at St. Andrews in Scotland. A seven-ply Irish threat will take to the course. 
Rory McIlroy, as always, will go off as one of the favorites, having posted top-10 finishes in each of the year's previous majors. Since his misadventure in the Travelers Championship in Connecticut, he has kept a low profile, eschewing both the Irish and Scottish Opens, although he was reportedly enjoying Tiger Woods's company at Ballybunion last week. He finished joint-third in the 2010 British Open at St. Andrews and was sidelined with an ankle injury in 2015, the last time the event was played here. 
Shane Lowry reports to St. Andrews off a top-10 finish at Mount Juliet in the Irish Open. He's gone winless almost three years now, his last success coming in the 2019 edition of this event at Royal Portrush. His experience at St. Andrews has been mixed. He played his first British Open there in 2010 and made the cut. However, he was not around for the weekend in 2015.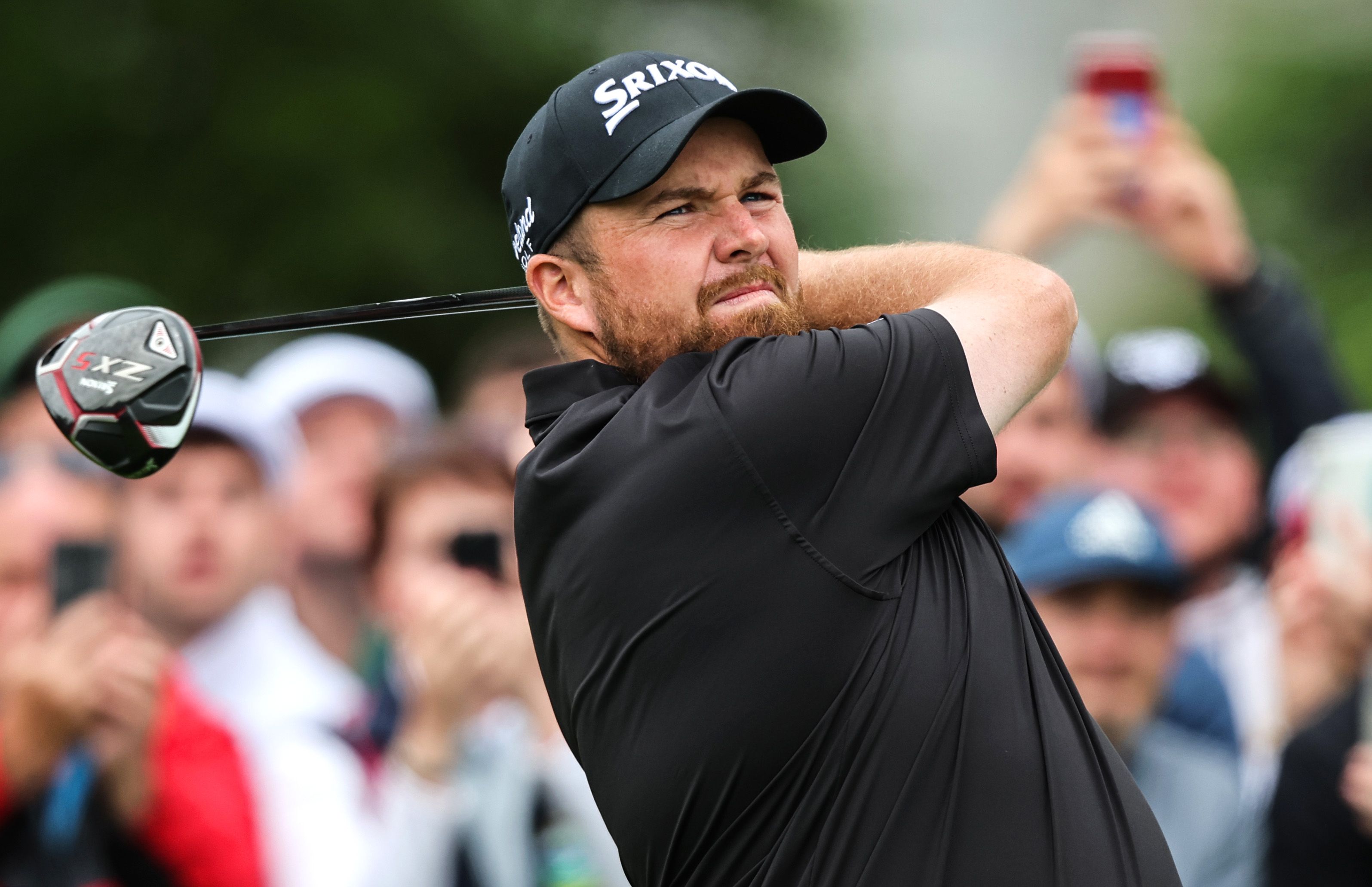 Shane Lowry at the McManus Pro-Am, Adare Manor, Limerick, on July 4. He's winless since taking the British Open title at Royal Portrush in 2019. INPHO/MORGAN TREACY
This will be Seamus Power's first British Open. Any notion that he doesn't belong among the sport's top echelon should have been dismissed based on his performance in this year's three previous majors – top-15 finishes in the PGA and U.S. Open as well as a tie for 27th place in the Masters. 
Padraig Harrington returns for his fourth crack at a British Open at St. Andrews. He has twice tied for 20th place (2000 and 2015), along with a missed cut in 2010. He withdrew from the 2005 Open upon his father's death just days before. 
Harrington, winner of this event in 2007 and 2008, has been in fine form of late, having won the U.S. Senior Open three weeks ago. Fatigue began to set in during the Irish Open, in which he shared 30th place. He soldiered on, trying this past week's Scottish Open but missed the cut after rounds of 74 and 76. The weekend off might turn into a blessing as he's been going full bore now for over a month. 
U.S. Open champion Matthew Fitzpatrick graced Harrington with some bouquets during a Monday afternoon press conference at St. Andrews.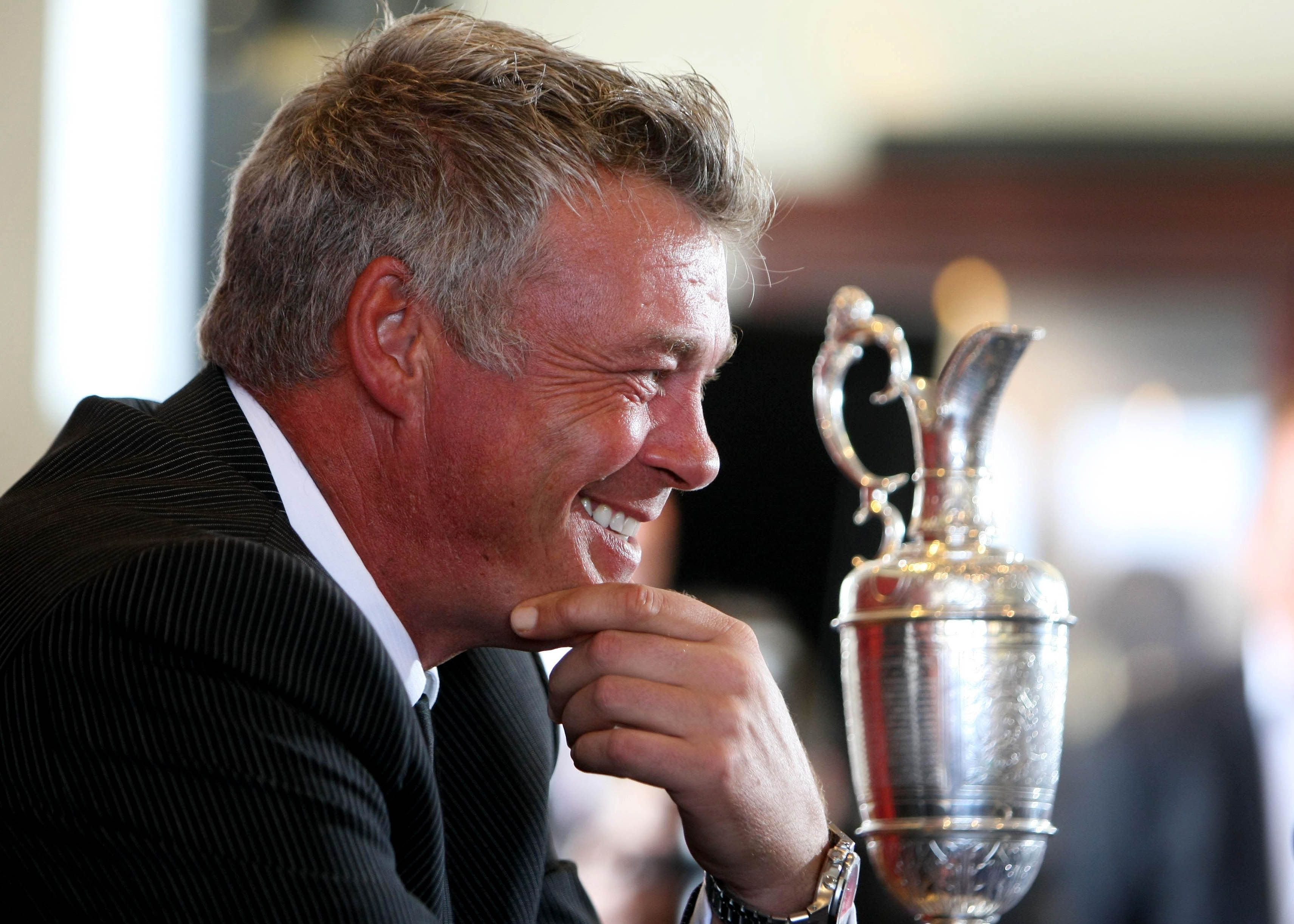 Open Championship winner Darren Clarke returned to his adopted hometown club, Royal Portrush, after his 2011 victory. INPHO/PRESSEYE/MATT MACKEY
"I really enjoy his company," Fitzpatrick said. "He's a great man. The work that he puts in is incredible. His ball speed is what he's obsessed with nowadays and it's incredible how fast he's got.
 "For me, the biggest thing that I would love to take from him is just his attitude towards the game. He could tell you himself, and I spoke to Ronan [Flood], his caddie, about it before, he could hit 100 yards off line and you'd never know it happened. I think that his biggest strength is that he just moves straight on to the next shot. That's what he's focused on. That's why he's been such a good player and he's a multiple major winner."
 Darren Clarke rides into Scotland off at tie for 38th place in the Bridgestone Senior Players Championship in Ohio this past weekend. The 2011 British Open champion at Royal St. George's, he's fared reasonably well at St. Andrews, having made four of five cuts there. His highwater mark came in 2000, when he tied for seventh place. 
Flying well under the radar are David Carey and Ronan Mullarney, both of whom advanced through qualifiers for the privilege of teeing off. Carey, 26, is currently 25th on the Alps Tour Order of Merit. Mullarney, 27, has been plying his trade on the Europro Tour, where he's made two of five cuts this season, his best finish a tie for 12th place.