What makes someone pick up a pen and write a letter to a President? The motivations of letter-writers are as varied as their hand-writing, it turns out.
"The Presidents' Letters" – an edited volume of correspondence with Ireland's nine Presidents – shines a light on the joys, sorrows, well wishes and condolences shared between Ireland's heads of state and their correspondents. Their thoughts, spilled out in ink, offer an illuminating glimpse of the issues of their time. It's both an important historical record and an entertaining treasure trove in words and images.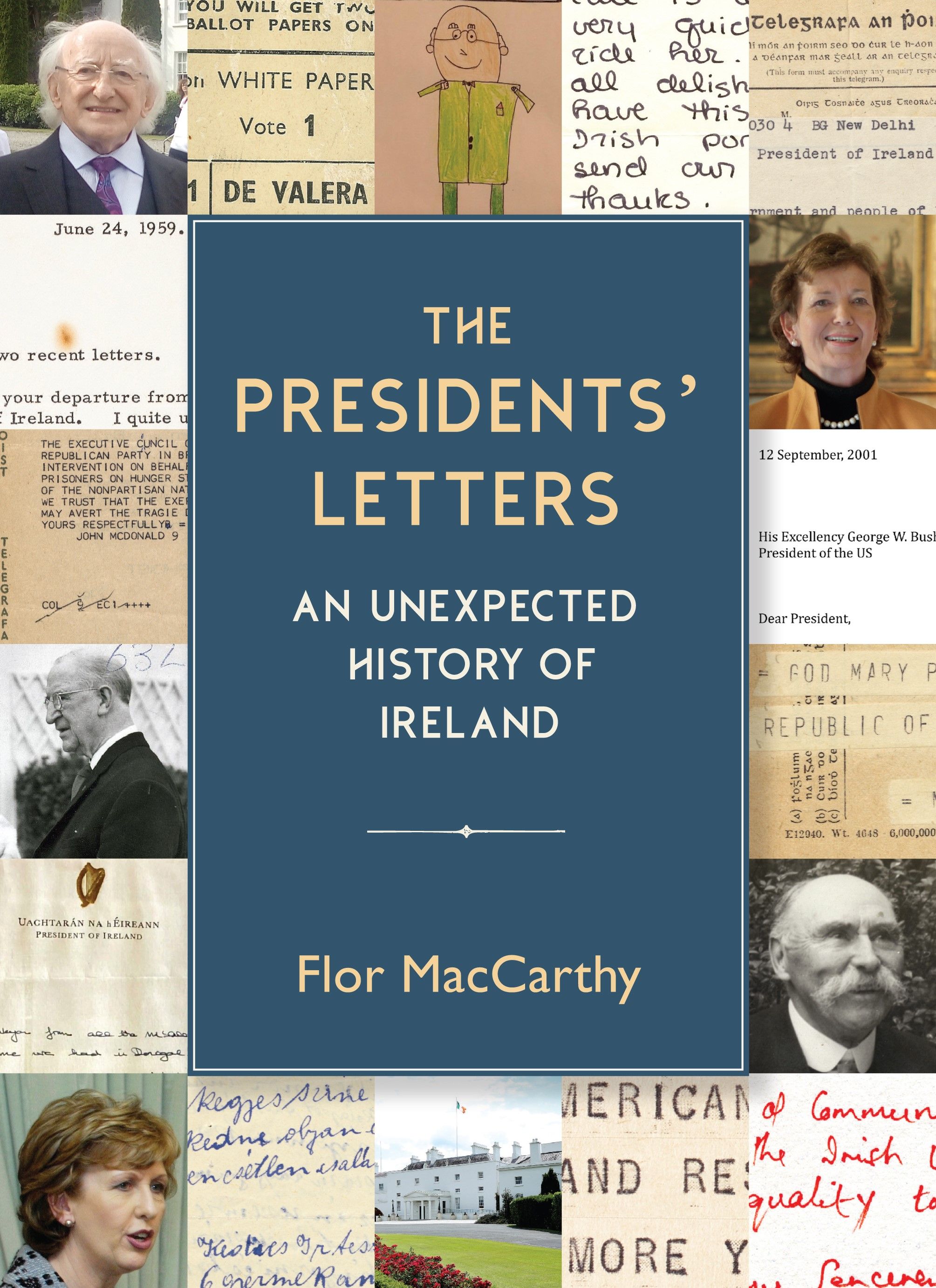 The collection was selected by journalist and broadcaster Flor MacCarthy. "It was written out of curiosity," said MacCarthy, who spent years combing through records at the National Archives to unearth letters from correspondents as diverse as Princess Grace of Monaco (the former Hollywood superstar enclosed a drawing and handwritten card from her daughter, Princess Caroline, to President Éamon De Valera) and Arnold Schwarzenegger ("I'll be back… [In this case to Ireland]").
"Who writes to the President of Ireland?" wondered MacCarthy, seeing the book as a way to chronicle a changing Ireland. 
"What are the letters about, where are these letters now and what might they reveal – about us and about how Ireland has changed since our first president sat down to open his morning post in June 1938?"
From Douglas Hyde to President Michael D. Higgins, MacCarthy's choices are fascinating, funny, often prescient and sometimes poignant – and all the more remarkable, that this is the first book of its kind to explore the rich seam of correspondence to and from the Áras.
The volume includes over 350 letters, memos, cards, telegrams, drawings, notes and photographs. Most have never been published before and many never seen by the public. There are letters of congratulations, of resignation, of sympathy. A handwritten note from a president to a queen, a message sent to the moon, a fond farewell from a poet. 
The book, which is MacCarthy's first, includes thoughtful contributions from journalists David McCullagh, Lise Hand, Justine McCarthy, Samantha Barry, and Martina Devlin; author Terri Kearney; former diplomat Rory Montgomery and academic Paul Rouse. McCullagh provides descriptions of each of our nine presidents, chronicling the changing nature of the office from the first occupant, Douglas Hyde, to President Michael D. Higgins.
MacCarthy will discuss the book with Samantha Barry at the Irish Consulate in New York on the evening of Monday, June 27. It is available in the U.S. via Casemate IPM.