Ireland is Treasure Island. That's what Reichsmarschall Hermann Goering thinks in 1944 as he comes to the realization that, with the allies on the borders of Germany, the war is lost. It is time for him to plan, to look to a world without the Third Reich, probably without the Führer, Adolf Hitler.
He would need a golden nest-egg if he were to survive, enough to grease the greedy palms of officialdom in over-the-horizon countries. 
And so, Goering organizes the secretion of a shipment of gold on the neutral island of Ireland, after which he ensures that all who know the location of the treasure trove are sent to the Russian front, never to be heard of again. 
The idea for Goering's Gold came while I was watching the mini-television series, "Nuremburg." What caught my imagination was the fact that no one, to this day, knows for sure how Goering was able to cheat the hangman by obtaining and swallowing a cyanide tablet, all the while under 24-hour supervision. If he bribed an American guard, which is the most popular theory, what did he use for collateral? 
And so began the process of putting together the bones of the story; tying up the what-ifs, breathing life into, and getting into the heads of the various characters, and letting those same individuals flourish and express themselves in their own inimitable way.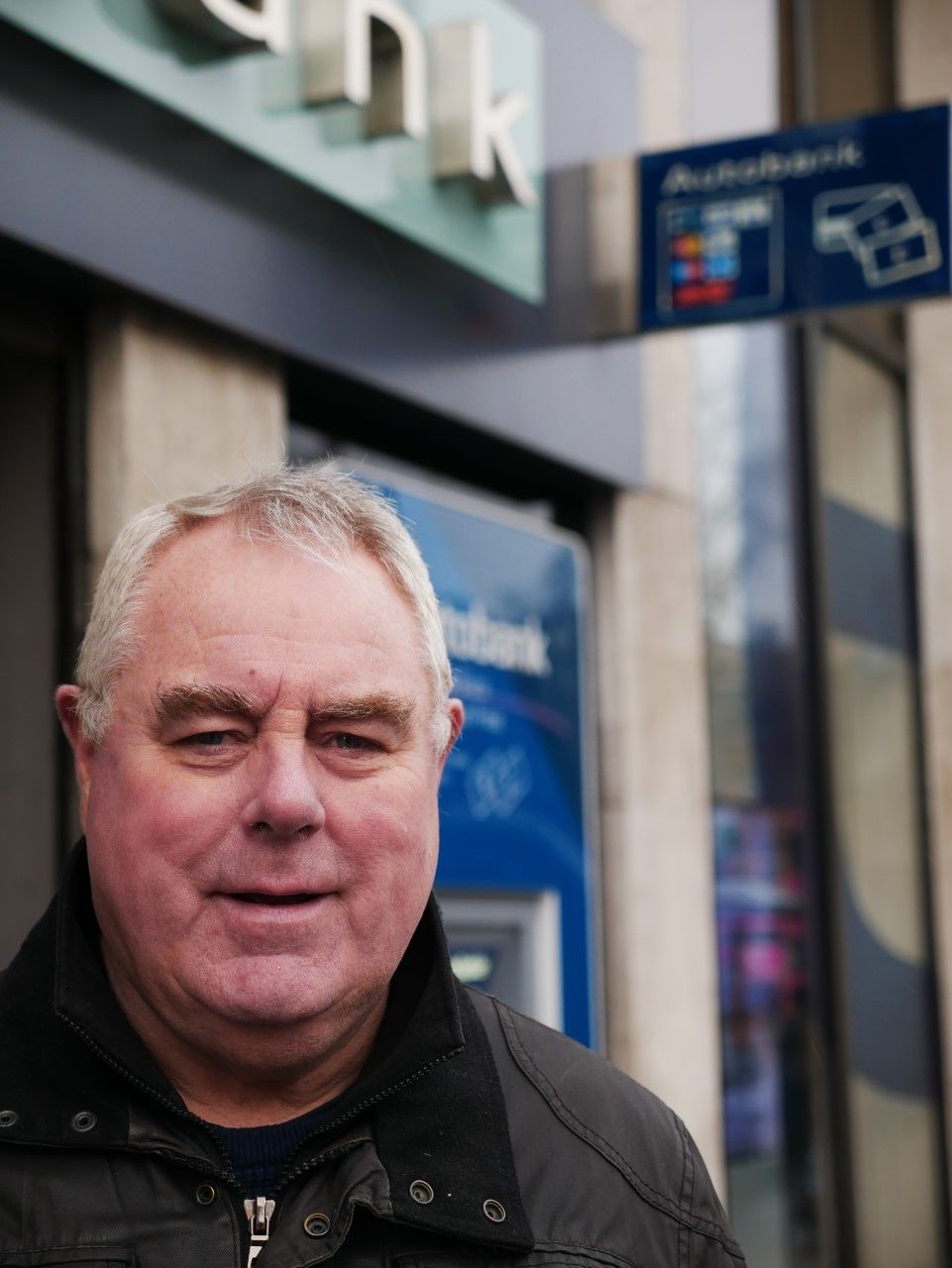 And then there's my protagonist, James "Ructions" O'Hare.
Ructions is a master criminal who specializes in robbing banks, having previously (in my earlier thriller "Northern Heist") emptied the vaults of the National Bank in Belfast and gotten clean away with over £32 million. Yet even though he has enough money to last him a dozen reincarnations, he is restless. He misses the risk-taking, the thrill of the plotting, the excitement of putting together the perfect team for the perfect job, of beating the cops, of chasing the rainbow. 
But, even for an anti-hero, life has its challenges, and they're don't always come from those in uniform. O'Hare's partner, Eleanor, does not share his craving for adventure and derring-do. Far from it. She is the former wife of a banker, a straight-laced and independent woman who wants a normal life, one that isn't polluted with roving gangsters, neo-Nazis, IRA figures, and cops. All of whom are trespassing in her space, in Ructions' space, and all in the hope of finding the treasure.       
During a recent interview I was asked why Ructions is so appealing given that he is a lawbreaker and a man addicted to criminality. The interviewer pointed out that it wasn't as if Ructions was like the good Robin Hood. Because rather than give away his ill-gotten loot to the poor, as was Robin's wont, Ructions even plays the stock markets in the hope of increasing his personal wealth.
It's an interesting question, and during the ensuing discussion we concluded that there's something in the human psyche that roots for the underdog — even if that underdog is a brigand. 
As to my switching from the factual and biographical books I began with to these exercises in crime fiction, well, I found it quite straightforward to make that modification. While I would like to say that the change came about because of some deeply illuminating process, the reality is that I barely gave it any thought.
Writing fiction seemed to me to be a natural progression, the last stop on a merry, merry bus-tour. Indeed, bringing Ructions and his fellow-cast members to life in "Northern Heist" was not that difficult for me because I already had an idea about how to rob a bank, having robbed a few in my time, and having spent eight years in Long Kesh prison for an ill-thought-out, IRA bank job, over which I had had no control. However, I don't rob banks now - not even for the IRA.
I've often been asked what advice I would give to aspiring authors. I'm always ill-at-ease answering this question because I'm far from an expert on writing books and haven't any hard and fast answers. 
I will say firstly that any writer must be prepared for rejections. All my books were initially rejected by publishers. And, secondly, you must be willing to alter the sacred text when good advice comes your way. I think back to how my literary agent kept sending out "Northern Heist" and how it kept coming back rejected, again and again. I was at my wit's end. 
Then, one day, in the Duke of York, a little pub in Belfast city center, my daughter Bernadette and I were discussing the failure of the book to be picked up. Out of the blue she hit me with, '"Do you know why it's not being taken up? You killed Ructions. Why did you kill Ructions?'
And yes, in the first draft of "Northern Heist" I had Ructions being shot dead in a gun battle with his antagonist, "Tiny" Murdoch. We talked. I resisted change. We talked. I resisted change. 
Finally, it dawned on me that Bernadette was right. So I re-wrote the entire second part of the book. It was snapped up by the first publisher to whom it was sent.
Bernadette taught me a valuable lesson. It's good to talk, but sometimes it's even better to listen.      
"Goering's Gold" is available on Amazon