Waterford 4-20; Cork 1-23
What a difference a week makes in the world of hurling. After pulling through against Kilkenny in the semi-final the previous week, Cork looked the likely lads for this year's championship before the ball was thrown in at Semple Stadium on Saturday evening.
Within two hours, those thoughts had long vanished from the mind and now it looks as if it is Waterford, even without the considerable presences of the suspended Austin Gleeson and the injured Jamie Barron, are the team everyone will have to beat in 2022.
Liam Cahill's squad has grown and strengthened these past two seasons and right now they would seem to be the biggest challenge to Limerick, who are still regarded as the favorites for this year's competition – but much of that sentiment is based on the form of the past three seasons rather than current standards being set.
Right now if asked to rank the top teams in hurling I would go for a joint 1st – Limerick and Waterford, Cork in 3rd, Galway 4th, Kilkenny 5th, Clare 6th and Tipperary 7th. Time will tell but we should expect upsets in both Munster and Leinster once the campaigns begin in the middle of this month.
Straight away we will find out who's who as All Ireland champions Limerick go to Páirc Uí Chaoimh for their opener against Cork, while the new league champions will welcome Tipperary to Walsh Park. And thereafter the pressure will be on the losers of any first-round matches.
Although the Deise were very formidable in disposing of Wexford in the second league semi-final, most felt that Cork's running game as shown against Kilkenny in their semi would serve them well in the Saturday night final in Thurles.
Waterford, unlike days of yore, don't worry about the color of jerseys they are facing anymore; they appear to have found an inner self-belief under Cahill and his backroom team that refuses to consider negative impacts onto their game.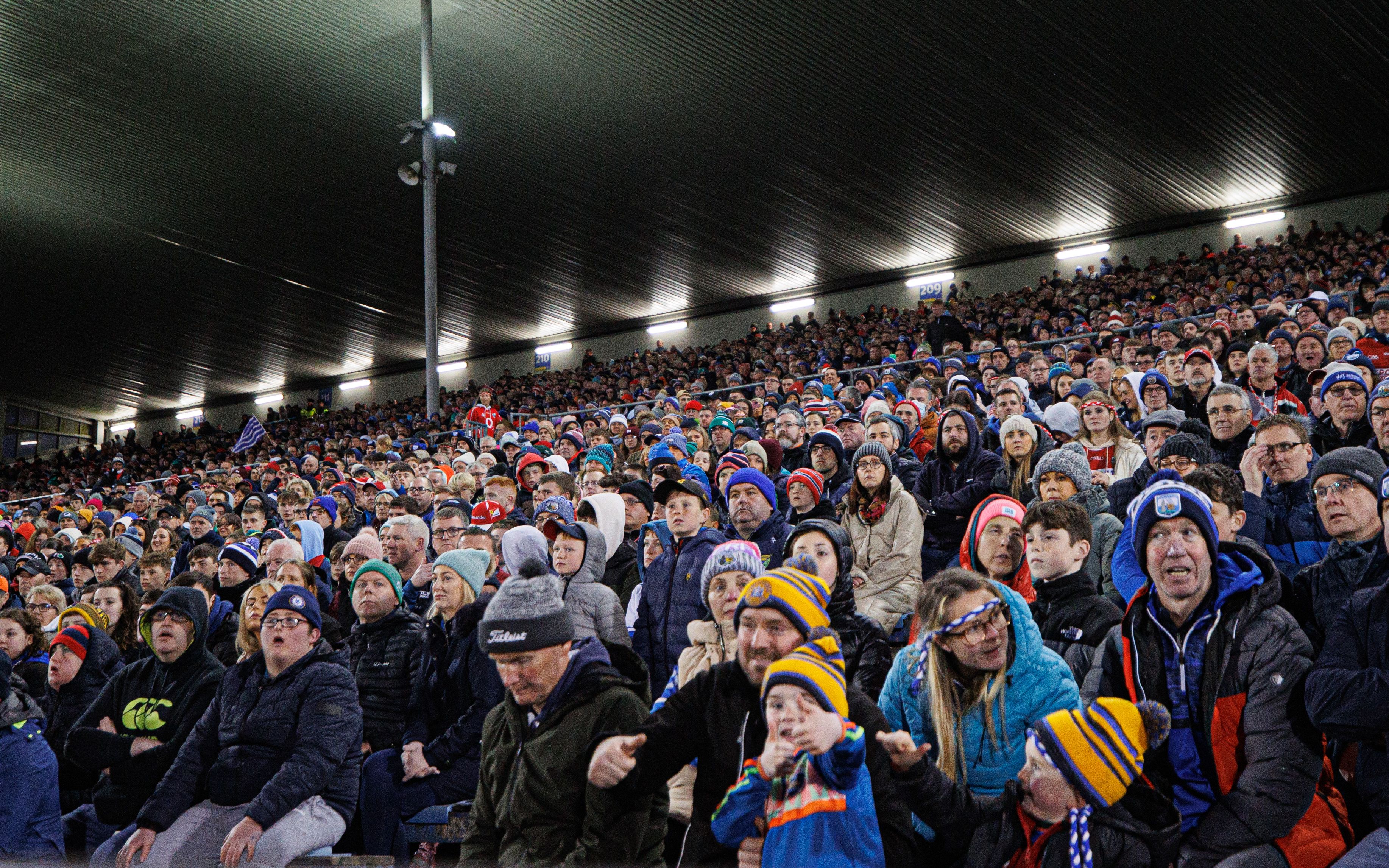 The old Waterford would have pointed to the exclusion of Gleeson as a reason as to why they might not win; Cahill's answer was to bring in a new kid on the block, Cathrach Daly, and allow him boss the show as it was his God-given right.
And then there was Stephen Bennett, who teased and tormented the Rebel defense all night long as he amassed 2-11 to help his side gather their first Hurling League Division 1 title in seven years.
What will really give Deise fans further belief is that they no longer depend on one man to get the scores. Patrick Curran is also getting in on the goal act while Dessie Hutchinson popped up for the fourth with five minutes left to remind us that you ignore him at your peril.
Cork have little solace after this demolition. Consider that Limerick annihilated them in last year's All Ireland final and now they follow up their next big final appearance with this loss, which was far more than the final scoreline suggests. Kieran Kingston's side were always behind from the fourth minute and quite frankly never looked like being able to pull back the deficit. Their reward? An opening championship game against Limerick which will tell them if their season is over before it's begun on the championship circuit or if there is more to the red jersey than we saw in Thurles.
Incredible as it sounds they have not won a league title in 24 years now and all Robbie O'Flynn's late, late goal  did was put a bit of respectability on a forward line that never looked like penetrating for green flags.
The only caveat Liam Cahill will feel is that too much went right for his tactical approach to outstripping his opponents. 
Cathrach Daly did a superb man-marking job on Cork's semi-final hero Darragh Fitzgibbon, and his point so early on gave him confidence to put in a superlative display at the highest level by assisting for a goal and being fouled for several gimme frees.
The Deise led by 2-10 to 0-10 at half-time and you sensed that they had the ability to plunder the citadel for goal any time they wanted. Curran had a goal disallowed harshly on 44 minutes but not to worry, Bennett was on hand a few minutes later to delightfully gather a long delivery and dispatch past the helpless Patrick Collins.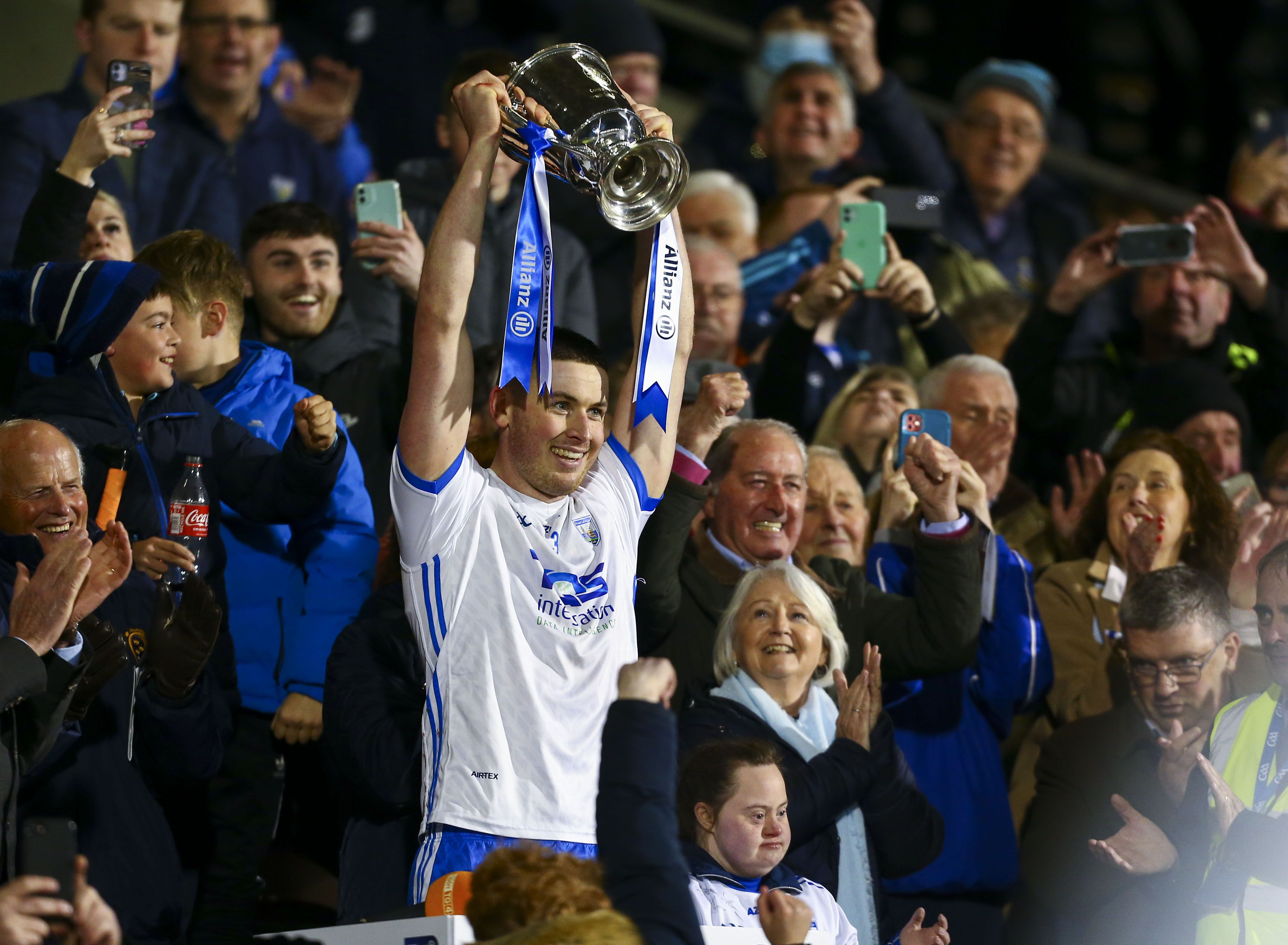 When Cork tried their might to get back in the game, the Deise goal machine kicked into action again with Hutchison gathering Daly's delivery to bury home on the 65th minute.
Cork were left to fight on for pride and a Tim O'Mahony point and O'Flynn's major was a case of too little too late.
Cork hurling Manager Kieran Kingston was visibly shocked at how poorly his side played but opted to bury the experience and instead look forward to the upcoming games.
"It's not back to the drawing board after one game. If we'd lost to Kilkenny last week by a point, we wouldn't be having this conversation. We'll take a lot from the league, we learned a lot from today and obviously, we'll learn a lot from the season. Sometimes you learn more when you lose than you do when you win. Now, the pre-Leaving is over. We've got to press the 'reset' button and get ready for the Leaving Cert - starting off in two weeks' time," Kingston said..
Waterford: S O'Brien; C Gleeson, C  Prunty, S McNulty; J Fagan, T de Burca, C Lyons; D Lyons, C Daly (0-1); N Montgomery (0-1), J Prendergast (0-3), P Curran (1-3); D Hutchinson (1-0), S Bennett (2-11; 0-9f), M Kiely Subs: K Bennett for Daly (temp 54-55); S Bennett for Kiely (57); K Bennett for Montgomery (65); P Mahony for Daly (66); B Power for Curran (69); DJ Foran (0-1) for Prendergast (71).
Cork: P Collins; S O'Donoghue, D Cahalane, C Joyce; T O'Mahony (0-1), M Coleman, R Downey; D Fitzgibbon (0-1), G Millerick; R O'Flynn (1-3), S Barrett (0-2), S Harnedy (0-1); C Lehane (0-2), A Connolly, P Horgan (0-10; 0-8f, 0-1 65) Subs: S Kingston (0-3) for Connolly (HT); C Cahalane for Harnedy (43); J O'Connor for Lehane (48); S Quirke for Millerick (57); M Keane for Barrett (66);
Ref: L Gordon (Galway).