In a hectic season, nowhere will be quite as busy as the stages of the New York Irish Center, which will present a 6-hour celebration from 3 p.m. on St. Patrick's Day, "Forty Shades of Green."
But before that, the center will tomorrow officially kick off the season with the Screaming Orphans in what is the all-sister pop-folk band's first NewYork performance since 2019. And the latest news is it's sold out!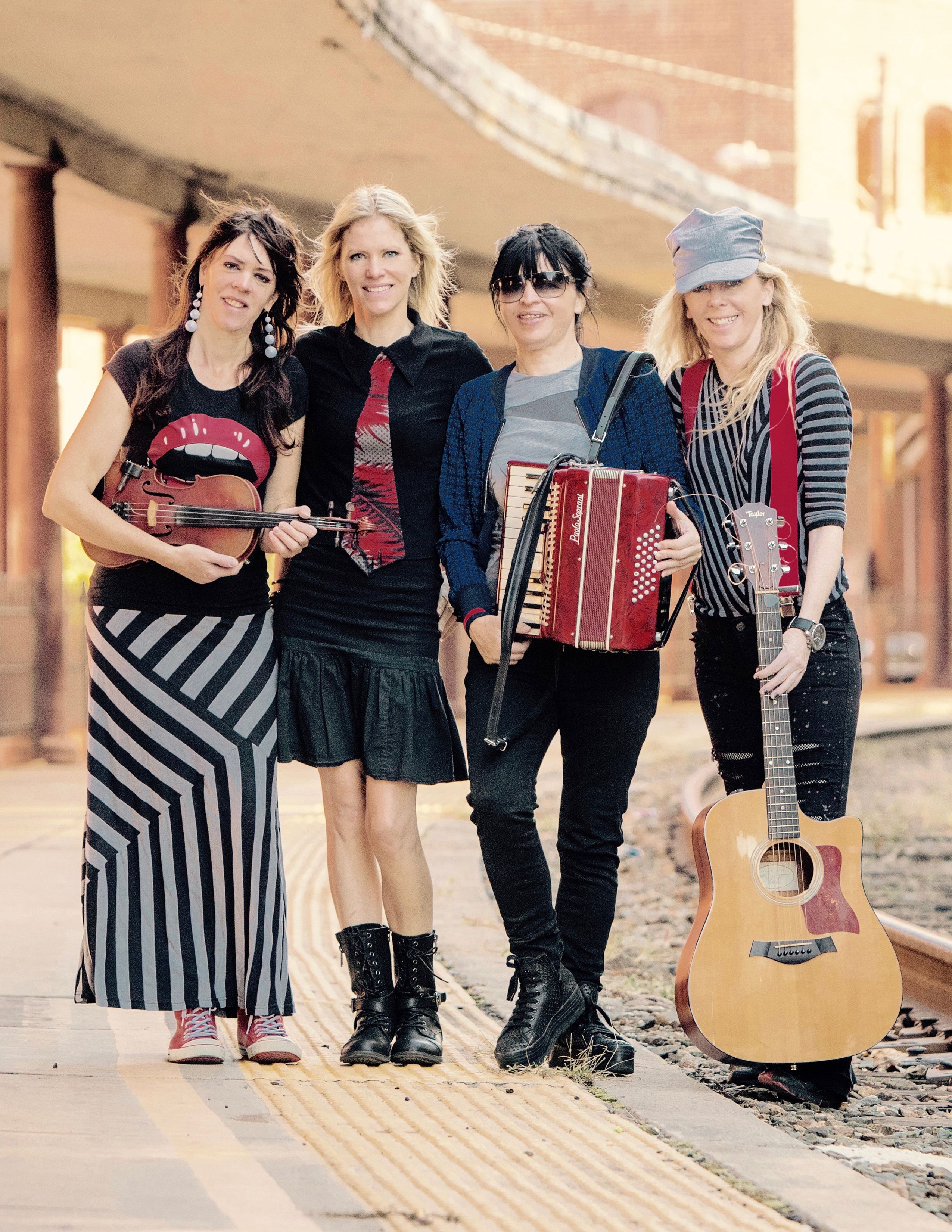 The Screaming Orphans' show tomorrow is sold out! [Photo by Sanjay Suchak]
On Monday, March 14, Aidan Dooley brings to the center "Tom Crean: Antarctic Explorer," a solo performance that has been called an "unparalleled portrayal" by the New York Times, a "magnetic revelation" by the Irish Times and a "banquet for the ears" by Variety.
Crean (1877-1938) served with both Scott and Shackleton and took part in three famous expeditions: "Discovery" (1901–1904); "Terra Nova" (1910–1913); and "Endurance" (1914-1916), which was found this week.  He retired from the Royal Navy in 1920 and for the rest of his life ran a pub with his wife and daughters in his native County Kerry. Dooley, who is from Galway, is the author of "Travels with Tom Crean."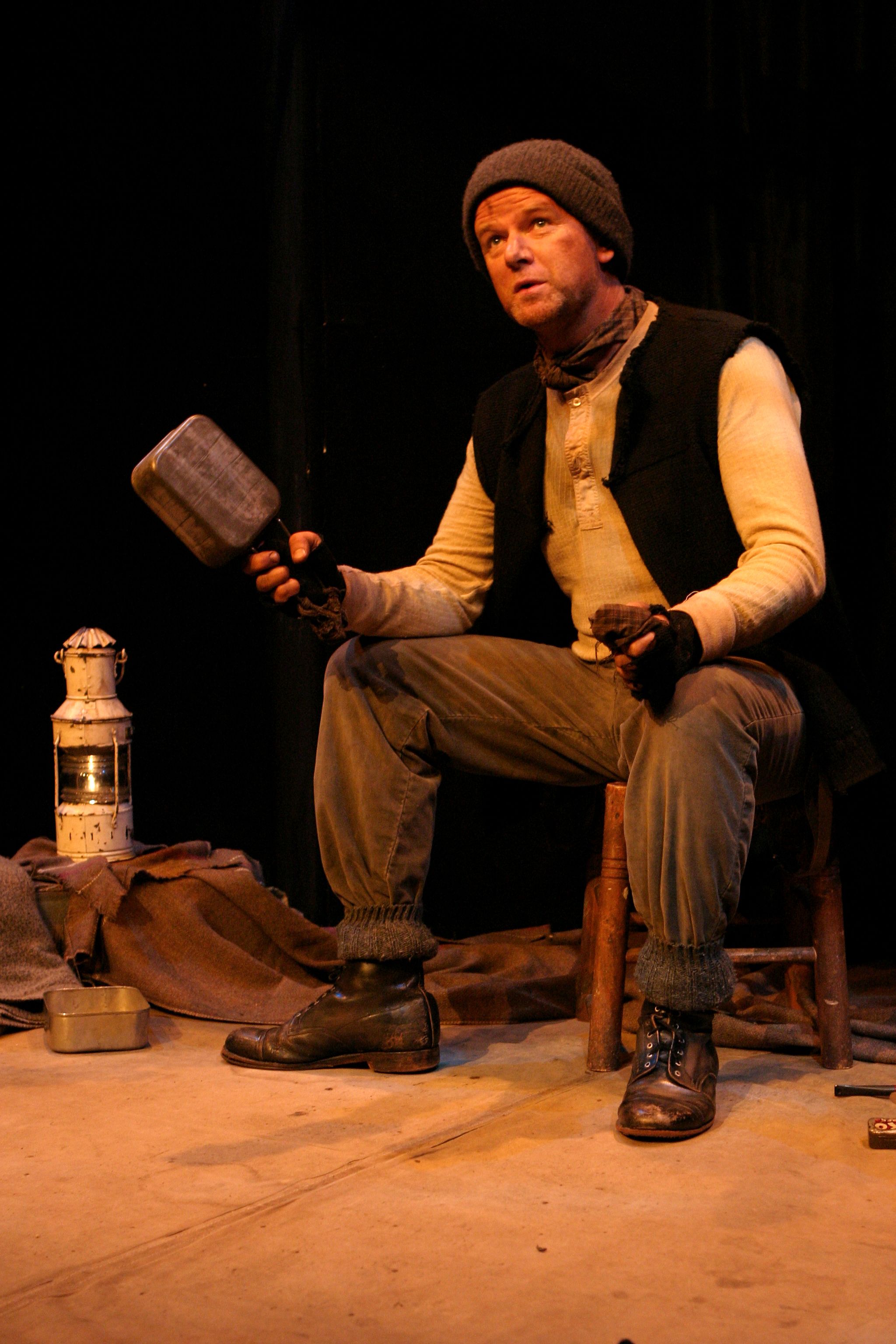 Aidan Dooley in "Tom Crean: Antarctic Explorer," NYIC, March 14. [Photo by Futoshi Sakauchi]
Confirmed for the post-parade "Forty Shades of Green" are Gregory Harrington, Eoin Cannon, Rachel Tucker, Tara O'Grady & Justin Poindexter, Grace Tallon, Peter Maguire, Colm Reilly, Cathy Maguire, the Josh Marcum Trio, Sean O'Neill, Connor Delves, Darrah Carr Dance, Brendan Fogarty, Kieran McCarthy, Fiona Walsh, Mary Deady, Ciara Duff, Ailish Long, and the McManus School of Irish Dance. Among the emcees for the day are Amy Brett, Fiona Walsh and center director George C. Heslin.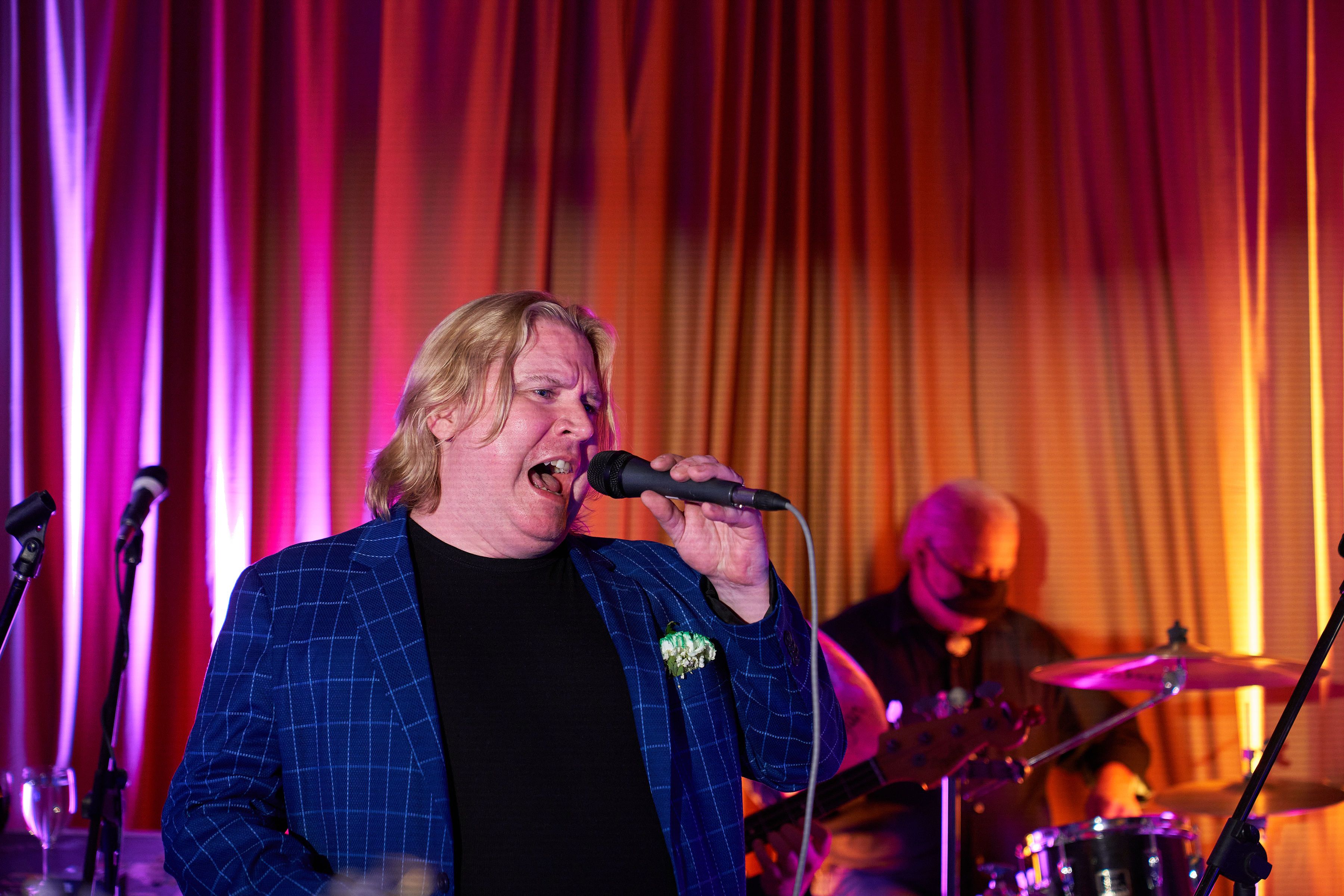 Colm Reilly, NYIC, March 17. [Photo by Gabriel Montagnani]
Day Pass tickets are $20 and good for all events from 3 p.m. to 9 p.m. (including the continuous music in the Reilly Room); tickets for tomorrow's concert are $25, as they are for Monday's play. For ticketing information and other details visit the center's website here.