What is it about 25 years? It took about that time span for the late John Leahy to crack the nut that was America's failure to posthumously award U.S. citizenship to a group of young Irish heroes who fought and died for their adopted country in Korea.
And it is pretty much exactly that length of time for the dream of a USS Patrick Gallagher to take the shape of an actual ship.
That shape will start coming into view, in hard metal form, just days from now in a shipyard in Maine.
But back in 1997, thirty years after the Mayo-born Gallagher lost his life in Vietnam, the idea of a ship with Patrick's name on hull was over the horizon, way over.
But the idea had a backers, not least in the Gallagher family.
And soon it would have more of them by way of a petition.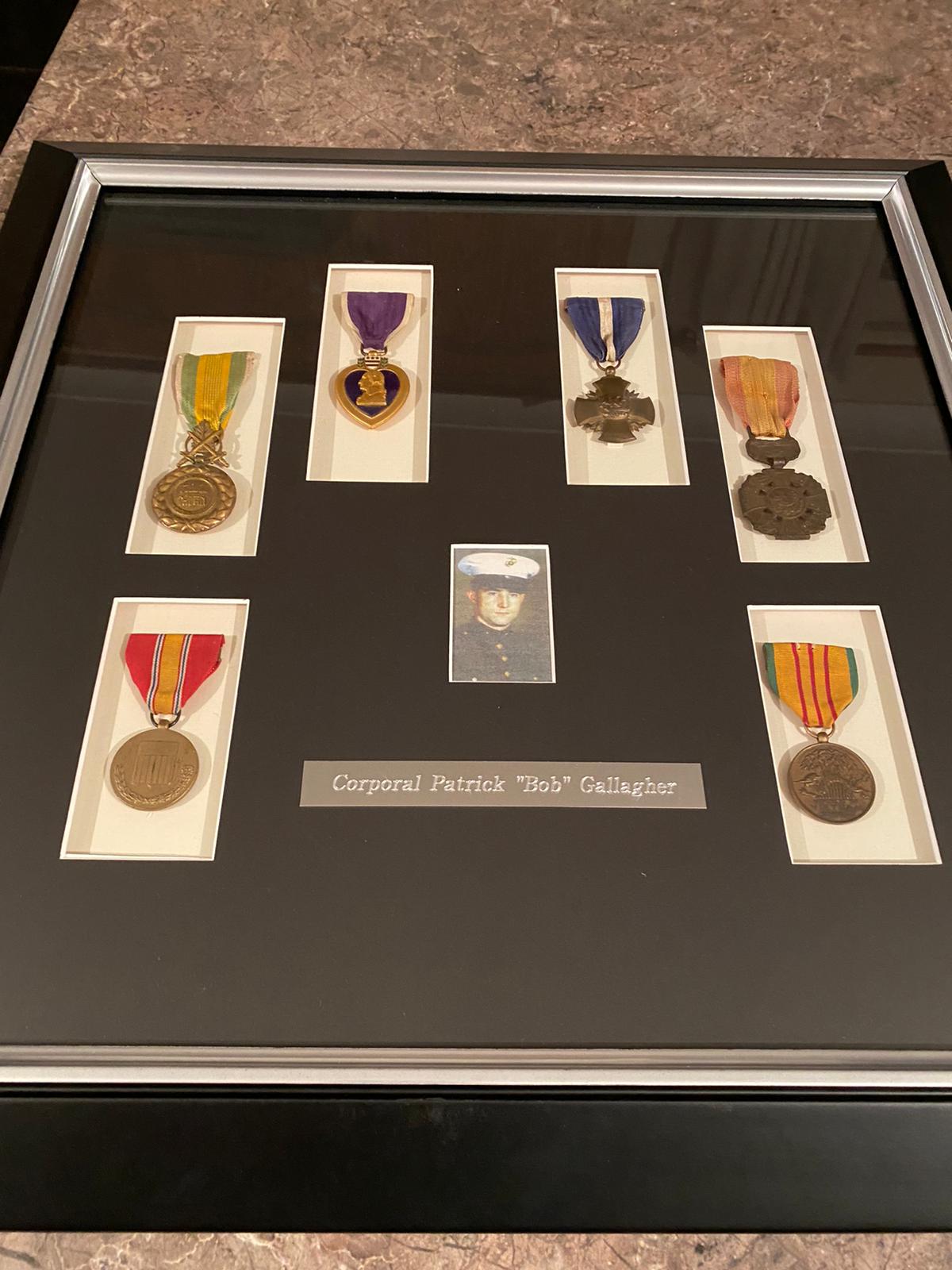 Martin Durkan is a pilot. Like Gallaher he is from Mayo but is based in California and from there flies cargo planes to the four corners of the world.
"The petition to have a ship named after Corporal Patrick Gallagher was inspired by an article written by Patsy McGarry and which appeared in the Irish Times in 1997," Durkan told the Echo from his latest landing spot – in Japan.
That first story would set a process in motion, but not a full speed ahead one. Years would pass.
In 2013, Durkan, a pilot with the air freight carrier Kalitta Air, showed the 1997 article to his good friend in Dallas, Marius Donnelly, who hails originally from Dublin.
And so was born a petition headed "a ship for Patrick.
From this point, the campaign would gather a new head of steam.
The Echo pitched in after Martin Durkan made contact with a story that simply could not be ignored.  
In July, 2015 the Echo reported on the mounting of four billboards in boarding areas at Dublin Airport telling the story of a County Mayo-born hero of the Vietnam War.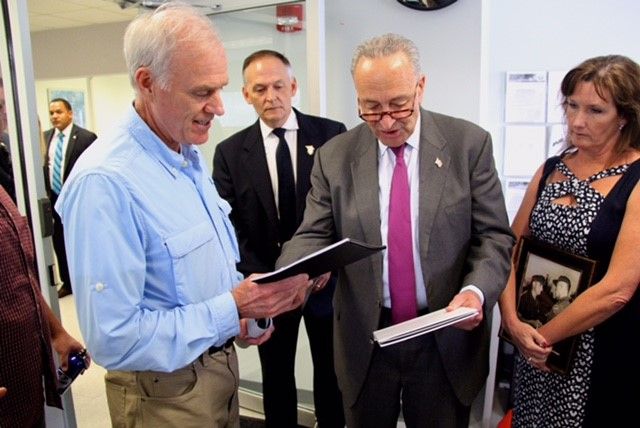 The report stated: "And it is hoped that the billboards, and favorable public reaction to them, will help in the effort to have a U.S. Navy ship named after Navy Cross winner Patrick "Bob" Gallagher.
"The billboards provide a link to a website established to collect signatures for a petition to have Gallagher's name attached to ship. The petition has been up and running for a couple of years and has already attracted a significant number of names."
It would attract many more as a result of those billboards.
Though his given name was Patrick, Gallagher was known to most as "Bob."
He was the second eldest of nine children born to Mary and Peter Gallagher.
They lived at Derrintogher, three miles from Ballyhaunis in County Mayo.
When he was 18, Patrick crossed the Atlantic to his aunt's on Long Island, and began his new life in America.
In 1966, he was drafted and joined the U.S. Marines.
In April of that year he shipped out to Vietnam with Hotel Company, 2/4 Marines, 3rd Marine Division as an ammunition carrier.
In July 1966, while other members of his unit slept, Gallagher's unit was attacked at Cam Lo, not far from the border with North Vietnam. The attackers threw grenades.
Gallagher kicked a grenade away before it exploded and, as the citation for the Navy Cross he was later awarded read, "another enemy grenade followed and landed in the position between two of his comrades. Without hesitation, in a valiant act of self-sacrifice, Corporal Gallagher threw himself upon the deadly grenade in order to absorb the explosion and save the lives of his comrades."
As the three other marines ran to safety, two further grenades landed in the position and exploded, "miraculously injuring nobody."
Miraculously, the grenade under Gallagher had not exploded.
Gallagher's squad leader ordered him to throw the grenade into a nearby river. It blew up on hitting the water.
"It is a pleasure to pin this on your breast," said General William Westmoreland at the later presentation of the Navy Cross to the Mayo man.
Gallagher's luck was to run out, however.
He was shot dead while on Patrol in Da Nang on March 30, 1967.
Fifty years later the campaign was making waves and headlines.
I believe the USS Patrick Gallagher will sail," Martin Durkan said at the time.
A year later Durkan's faith in a positive result was rewarded when Secretary of the Navy 
Richard Spencer, himself a Marine Corps veteran, gave the final all clear for the naming of the last in the run of U.S. Navy Arleigh Burke class destroyers for Gallagher.
The decision came in the face of strong competition. Naming a U.S. Navy ship is no small matter and there are invariably more names bobbing about than planned ships.
The cause of Patrick Gallagher, however, had many friends, backers and champions, not least New York Senator Charles Schumer.
Said Schumer after Spencer's decision: "When I asked Secretary Spencer to come to Long island to learn about how the Navy's past practices at the Grumman site were impacting the water quality of the community, he not only agreed, he also took time to meet the family of Corporal Patrick Gallagher, who live nearby.
 "That meeting was the turning point in the campaign to have the Navy name a ship after Patrick. Secretary Spencer listened, read the documents we gave him and promptly made the correct decision to name a United States Navy destroyer to honor the extraordinary valor and ultimate sacrifice of this son of Erin who answered the call of his new nation. It is something no Irish American, no U.S. Marine, nor any patriot should ever forget."
Lasting memory will soon be reinforced by a very real ship. The keel for the USS Patrick Gallagher will be laid at Bath Iron Works in Maine on Wednesday, March 30, the 55th anniversary of Patrick's death. Members of the Gallagher family in Ireland are planning to attend.
Among the other expected attendees will be General Walter Boomer USMC retired. General Boomer was Patrick's commanding officer in Vietnam and remembers him to this day. In 2018, General Boomer traveled to Ireland to meet with the Gallagher family. He will now meet them again.
"Patrick Gallagher was one of at least 32 Irish citizens who died in Vietnam. The Gallagher family feels that the ship represents all the U.S. servicemen and women who served at that time," said Martin Durkan.
For sure. The USS Patrick Gallagher will proudly represent them.