New York Attorney General Letitia James has won the backing of the Grand Council of United Emerald Societies for her intervention to block the sale of the American Irish Historical Society premises on Fifth Avenue.
After a two-year investigation, the Attorney General appointed an interim board of experts to transition the embattled AIHS, over a six-month period, to a new era under a reconstituted board. For the New York Times, that announcement "signaled the end to one Irish-American family's half-century control of the society, which ultimately led to managerial dysfunction and charges that the patriarch, Dr. Kevin M. Cahill, had turned it into his private club."
Grand Council President Pete Whalen says the decision will be welcome news to the 40,000 Irish Americans who signed an online petition protesting the $52m sale of the Gilded Age mansion by the former board of the American Irish Historical Society.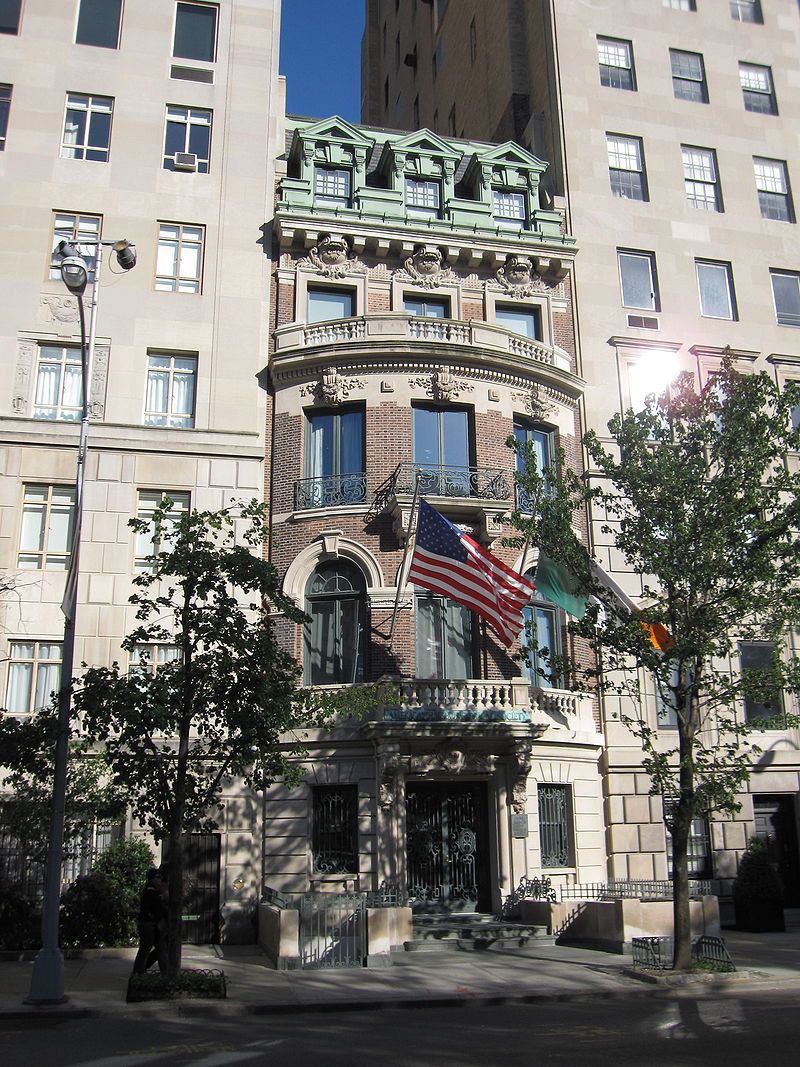 "We thank Attorney General James and her office for their hard work in providing relief to the American Irish community," said former NYPD officer Whalen. And, in reference to the AG's continued probe into concerns over the AIHS priceless collection of Irish documents and artefacts, the Emeralds' President also expressed support for "continued investigation and oversight of the transition". 
A single-family had dominated the American Irish Historical Society for years. It had planned to sell its fifth Avenue home and move to Cooperstown.
Kudos to Brian McCabe and Jim Normile for fighting back.https://t.co/TYlLEKjBPX

— Brion Eoin O'Searcaigh☘ (@bjsgarda317) December 22, 2022
President Whalen paid tribute to NYPD Emerald Brian McCabe, a former Chair of the AIHS, who first blew the whistle on mismanagement at the Society and who led the campaign to prevent its sale. "Brian McCabe, with former AIHS staffer Sophie Colgan, further mobilized the American Irish community in this effort and provided the AG with an online petition supporting reform signed by more than 40,000 individuals, which helped prompt the AG to favourably resolve the threat to the Society."
He added: "The Grand Council looks forward to working with the new leadership of the American Irish Historical Society and using the venue for our events."
For decades, the American Irish Historical Society has been an organization to honor the culture and traditions of Irish Americans.
 
I was proud to announce a plan with @AIHSNYC to revitalize the organization and preserve its historic headquarters.https://t.co/SvyJ8cTR9i

— NY AG James (@NewYorkStateAG) December 20, 2022