By Dominic MacSorley 
As an Irish person who has adopted the United States as his home away from home, I am probably more in tune with the echoes of our collective national history than I might have been had I never left.
The global impact of wave after wave of emigration from that small island on the Atlantic's western edge has been truly immense. One can only really appreciate our disproportionate influence on the wider world by visiting, living, and working abroad. 
But we should never forget how this came to be. Chances are, had the Irish not been brutally repressed for centuries and forced to leave in our millions by starvation and poverty, things would look very different today. 
All of that suffering and loss is built into our DNA. But so too is the resilience, strength, and compassion that comes with adversity.
Irish Americans have been among the most generous people in the world when it comes to supporting others who are experiencing similar challenges to those of our own fore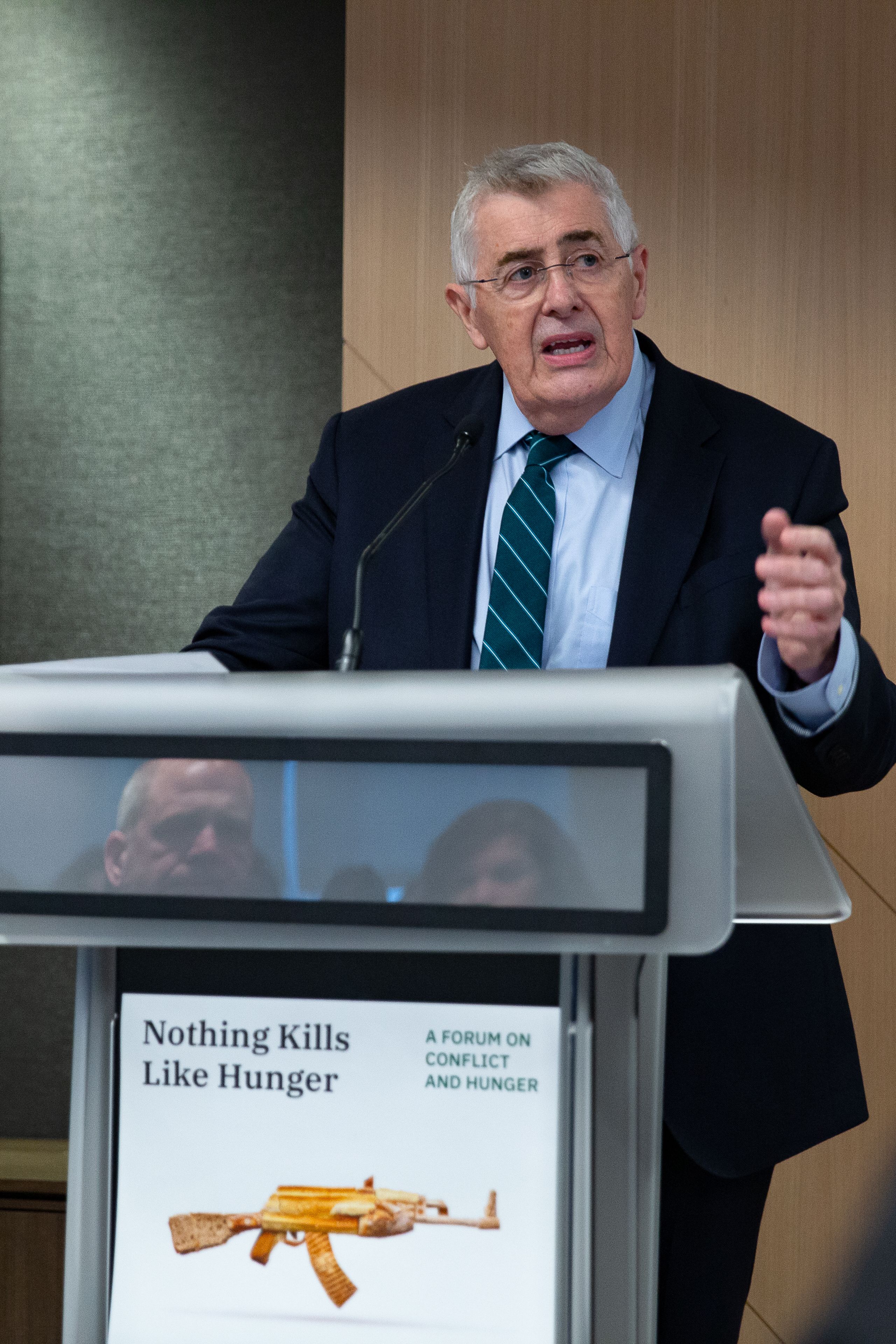 bears. Almost subconsciously, we can identify and empathize with those who are oppressed, hungry, or displaced from their homes. Sadly, in today's world, they are not in short supply. 
This year marked the 175th anniversary of the Great Famine in Ireland, an event that killed as many as a million women, children, and men. It destroyed a generation and ruined countless lives in the years and decades that followed.
The idea that famine can still exist today is an obscenity. But it does exist, and it is doing to poor, rural, disadvantaged communities in the Horn of Africa exactly what it did to people in Westport and Ballyferriter and Glencolumbcille back in Black '47. 
The latest figures from the United Nations indicate that 38 million people across Kenya, Ethiopia, and Somalia are at imminent risk of starvation, this as a result of under-investment, drought, and the effects of conflict in eastern Europe.
And it's not just Africa. Closer to home, the people of Haiti are experiencing disastrous food shortages, with some already living in famine-like conditions. This is a situation we had hoped to never witness again. 
There are solutions, and my organization is one of a number of Irish-founded aid agencies providing emergency relief and helping millions of people in some of the most fragile regions of the world. Concern deliberately seeks out the hardest-to-reach and most neglected communities, in part because we have that historic understanding of what it means to be forgotten and left behind. 
Ireland has come a long way in the century since independence, and the Irish have long broken free of the shackles of extreme poverty, finding new opportunity in other lands, and a renewed sense of pride in our Irishness. We are not who we were. 
But we would be doing a grave disservice to the memory of those who went before us — and to those for whom the pages of history have yet to be written — if we did not continue to be guided by the lessons of our past. 
George Bernard Shaw once said 'the "ence of inhumanity is not hatred; it is indifference." 
In truth, when we fail to act on or prevent the suffering of others, then we are not only denying their humanity, we erode our own.
Irish America in particular has stood solidly and generously with those who today tread the difficult path once taken by our ancestors, and I urgently encourage you to continue and amplify that support. 
Belfast native Dominic MacSorley spent many years of his life working with some of the most disadvantaged communities in the world, from Cambodia to Rwanda to Haiti, before moving to the U.S. in 2004 to oversee Concern Worldwide's portfolio of U.S. Government funded programs. Nine years ago, he took up the position of global CEO for the organization, which was established in Ireland in 1968 and now has a team of over 4,000 people across 29 countries. A naturalized U.S. citizen, Dominic is now returning to the United States to advocate at government and institutional level for increased action on the eradication of extreme poverty and hunger.