Seamus Power has big ambitions for the 2023 season and he got started fulfilling them with a solid victory in the Butterfield Bermuda Championship at Port Royal. He was in contention throughout the tournament, three consecutive rounds of 65 placing him in the final pairing on Sunday with rookie Ben Griffin. 
 Griffin appeared to be in total control of his Sunday round and opened up a two-stroke lead on Power only to fall apart on a perilous stretch beginning at the 12th hole. Sloppy play off the tee as well as some indifferent putting yielded four straight bogeys capped off by a double bogey at 16. 
 Power, meanwhile, held together well, playing conservatively through the stiff wind. He sank a putt of more than 30 feet at 14 for a birdie to go up by a stroke. He almost knocked in an even longer putt at 16, only to watch it ricochet off the cup. He missed the four-footer for par and settled for bogey there but was still on top. 
 A birdie at 17 saw Power walk to 18 with a two-stroke lead over Thomas Detry, who was in the clubhouse. Power finished with 70 and avoided a playoff with his closing bogey. Griffin finished two strokes behind Power, tied for third place. 
 Port Royal played as if it was two different courses. The relatively benign front nine yielded 18 birdies without a bogey for Power. Much of the back nine, however, sits on a plateau and is susceptible to wind, which was especially prevalent on the weekend. Here, he racked up 13 birdies, seven bogeys and a double. 
 All facets of Power's game seemed to be on in Bermuda. His play off the tee was solid and he was especially dialed in with his irons and putter. Having learned to play the game in an environment where the wind is always a factor served him well. 
 "I putted very well, which is a huge bonus in wind like this," Power said after Saturday's round. "You learn growing up in these conditions that things are going to go wrong but you just kind of hang in there."
 This is Power's second PGA Tour victory. Last year, he broke through with a win in the Barbasol Championship in Kentucky.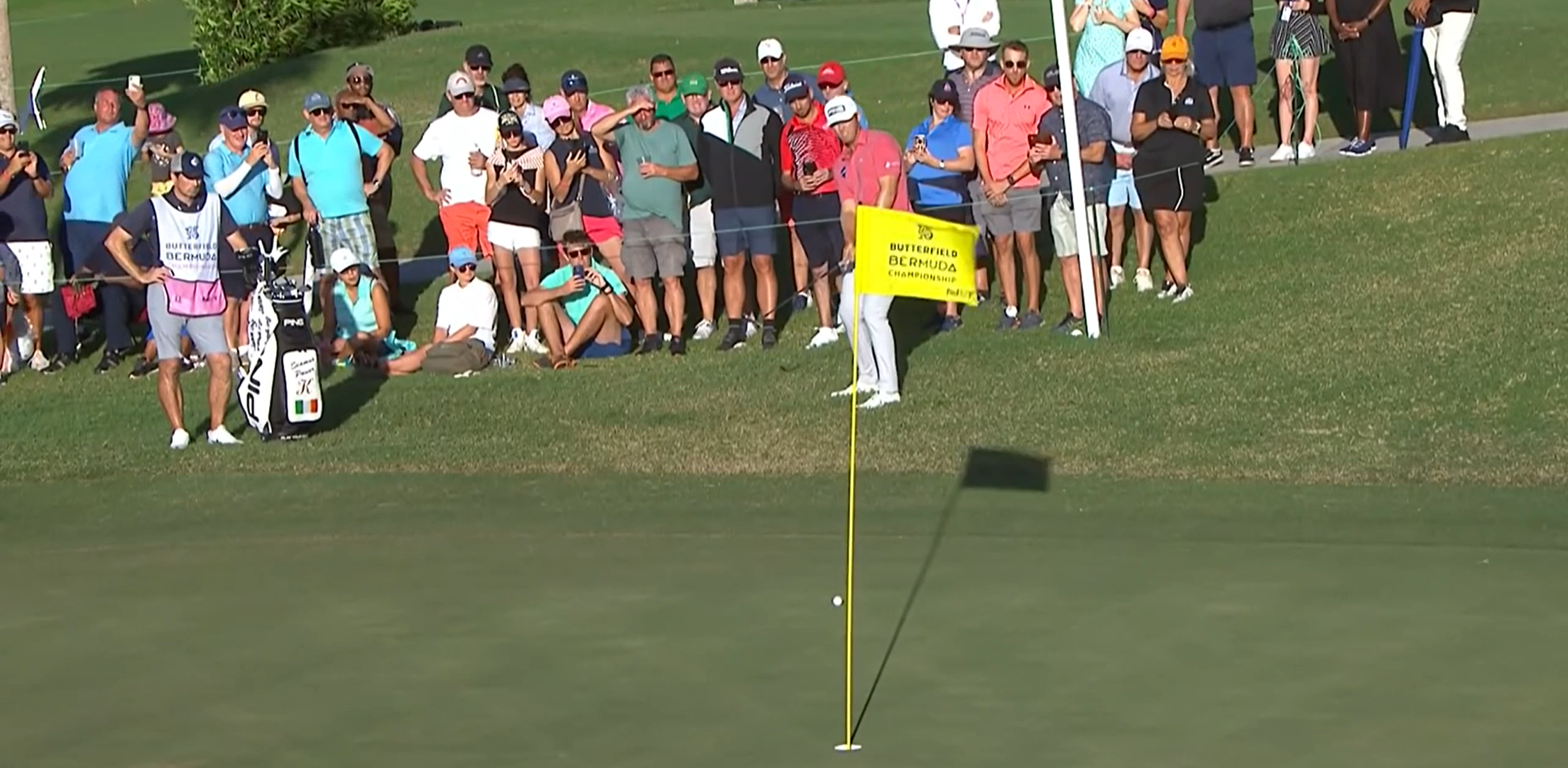 All facets of Seamus Power's game seemed to be on at Port Royal.
 "It's a completely different feeling," Power said in comparing the Bermuda win with his Kentucky maiden breaker. "It's so hard. It's amazing, it's special, but [I'm] absolutely over the moon."
 Having played this tournament and course before worked to Power's advantage. 
 "It's so tough coming in," Power said. "I was able to just do enough coming in. You knew when you came to the 12th tee that the next hour and a half would be tough going." He emphasized that the notion of aiming your ball toward the ocean, knowing that the wind would carry it back, is not something that many golfers are comfortable with and takes some doing before confidence sets in.
 The win gives Power a PGA Tour exemption through the 2025 season, boosts him to fifth place in the FedEx Cup standings and to 32nd in the Official World Golf Rankings. He also qualifies for January's Sentry Tournament of Champions in Maui. 
"I was able to play much more freely," Power said about having gained the exemption after winning the Barbasol. "Having the three-year exemption is just fantastic."
The prospect of earning a spot on the 2023 European Ryder Cup team is also very much in Power's consciousness. He is currently eighth on the World Points list for the European team. He will try to add to that this week in Mayakoba, Mexico.