Last Tuesday, I had the distinct pleasure of attending the U.S. launch of "From the Bridge: A View of Irish Traditional Music in New York," the Irish Traditional Music Archive's brilliant online exhibition, held at New York's gorgeous Irish Arts Center.  It was a superb night of music and discovery and one that I hope sparks further conversation and cooperation between these two important cultural institutions.
 For those who mightn't know, the ITMA is "a national public archive and resource centre for Irish traditional music, song and dance, and the globally-recognized specialist advisory agency to advance appreciation, knowledge, and the practice of Irish traditional music."  The archive itself is on Merrion Square in Dublin and is an opulent building housing an extensive material repository of Irish music.  If you're a musician and ever in the area, I absolutely encourage you to arrange a visit, as it's a magical place for music lovers.
 I wrote about the exhibition on its launch in July.  Billed as a "major digital exhibition celebrating New York's unique and enduring relationship with Irish traditional music," the exhibition "tells the story of our music tradition moving from rural Ireland to the U.S. due to mass-emigration."  Right now (and I say this because more will be added over the next three years), it features 370 sound and video recordings, 190 images, numerous musician biographies and contextual introductions drawn from ITMA's preexisting collections, as well as from donations to the archive by New York families important to the music's history, all curated by the great Don Meade.  These elements flow into galleries and playlists that promote user discovery.  A musical timeline that organizes these sounds and stories further enriches user experience.  It's great, historic stuff.  To view the online exhibition, something I highly recommend you do from home or work or wherever, click on over to www.itma.ie/newyork.
 On hand for the New York launch were a group of representatives from ITMA, led by its director and fiddle player Liam O'Connor, and including the legendary flute player Matt Molloy, dancer Edwina Guckian, uilleann piper Seán Potts, and accordion player Martin O'Connell. 
 The evening began with an address by Dermot Fitzpatrick, Vice-Consul General of Ireland in New York, and continued with remarks and brief performances from O'Connor, who spoke about ITMA's future plans (which includes a documentary about Irish music in New York) and the importance of supporting the archive.  Up next was Meade, who spoke about the project and dedicated a tune to the late, great Mick Moloney.  Afterward came Edwina Guckian, who read a poem by Vincent Woods in memory of Moloney.
 Afterward, a group of New York-based musicians, including Frankie McCormick, Padraig Allen, Dawn Doherty, Lauren Tuffy and John Nolan, performed a pair of numbers.  The legendary James Keane appeared next and played a couple of lovely tunes as well.  The musical portion of the evening concluding with performances from Molloy, and then Molloy, O'Connor, Guckian, Potts and O'Connell. 
 The music was fabulous, but I can't stress how important it was to finally see ITMA folk over here in New York helping spread the word about the excellent work they do.  I sincerely hope to see further IAC/ITMA collaboration down the road, and if you're a fan of traditional music here in NYC, you should too – what they do for traditional music is crucial.  Just a brilliant night all around to highlight some truly important work.
 Speaking of New York musicians represented in ITMA's exhibit: Lesl Harker has just announced that "300 Tunes from Mike Rafferty: Traditional Irish Music on the wooden flute, note-for-note as taught to me by himself," the 2005 collection of tunes she collected and transcribed while a student of the mighty East Galway musician, is now available through Amazon.  This is a must-have book for flute players but one any musician will want to have.  Rafferty, who was inducted into Comhaltas Ceoltóirí Éireann's Mid-Atlantic Regional Hall of Fame in 1991 and who was named a National Heritage Fellow in 2010, was one of the special ones – it's great that his settings will be more readily available.
 Finally, Leah Rankin has announced the launch of "Batcello PR," a new publicity endeavor directed at the world of Celtic music.  Rankin, who is a very fine cello player and traditional musician, has extensive experience in high profile publicity, having spent many years in New York City working as Public Relations Manager for Carnegie Hall where she secured media coverage for many of the world's leading orchestras, soloists, and ensembles.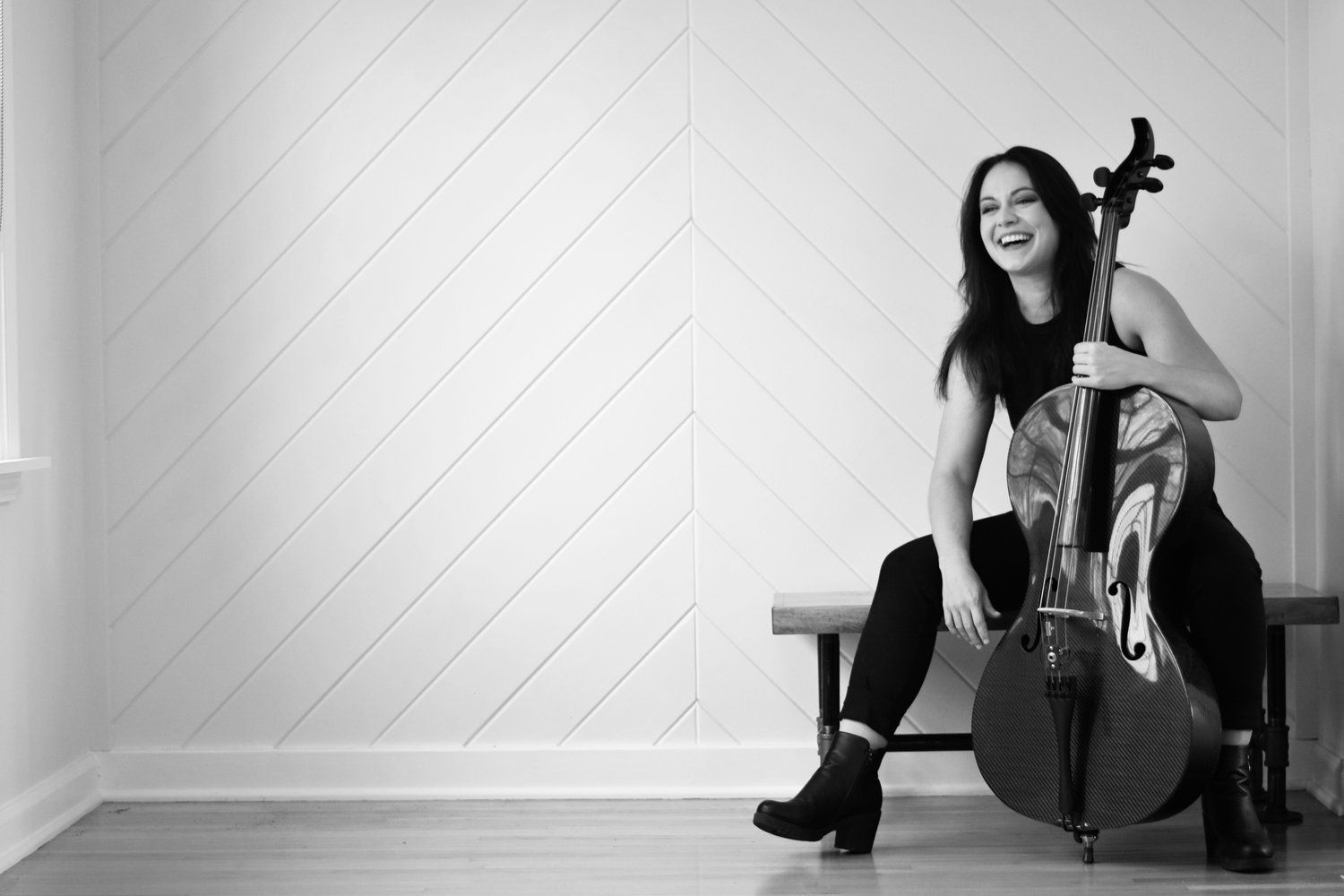 Leah Rankin has launched "BatcelloPR."
Her current clients include NYC Tartan Week (www.nyctartanweek.org), South Buffalo Roots (organizers of South Buffalo Irish Festival and South Buffalo Porchfest) and the band Crikwater (www.crikwater.com), but she's worked with many, many others over the years and looks forward to bringing her acumen and insight to the world of Celtic and traditional music more broadly.  As her company's slogan says, "HUP! Your communications game!"  We wish Rankin the very best moving forward.  To learn more, visit www.batcellopr.com.