INUSA22 was the 11th annual national gathering of Irish Network USA. The Echo asked Steve Lenox, its president, about the conference and also some questions about the organization generally.
Tell us something about INUSA22 in Cleveland.
Cleveland proved to be a great host city for INUSA22, a full agenda on Saturday surrounded by plenty of networking and engagement before and after. Those in attendance, from Seattle to New York, Houston to Chicago, and cities all over the U.S. had a chance to engage with each other to share best practices on growing their chapters, and, true to our mission of engaging all of the "Global Irish" with other Irish and Irish-American organizations. (See also this piece here, in which some of the weekend's participants speak about Irish Network USA, this year's event in Cleveland and the issues raised.)
Most people we asked cited the attendance of Ireland's ambassador to the United States as a highlight of INUSA22.
It was our pleasure to welcome Ambassador Geraldine Byrne Nason to one of her first official engagements outside of Washington, D.C. since she started in the role. During her two turns at the microphone, first at Cleveland City Hall where she spoke to more than 150 guests from across Cleveland, and then as keynote speaker for INUSA22, Ambassador Byrne Nason gave a hopeful look of the role Ireland is playing across the globe.
We learned again of Ireland's economic might, a key importer of foreign direct investment from the U.S., while at the same time giving birth to great companies that are more and more expanding their international bounds through growth, and job creation, in the U.S.
Perhaps more importantly, by giving a more in-depth look of Ireland's efforts to help those populations across the globe that are suffering from displacement and hunger caused by war and hunger, Ambassador Byrne Nason offered a glimmer of hope that by following the tactics of Ireland's government that has made exporting peace and empathy a priority, we can all make an impact on shaping a better, more peaceful and loving future. 
What is the mission of Irish Network USA?
The mission of Irish Network USA is a simple one, to engage the Global Irish, Irish born, Irish Americans and friends of Ireland through business, culture, education and sports.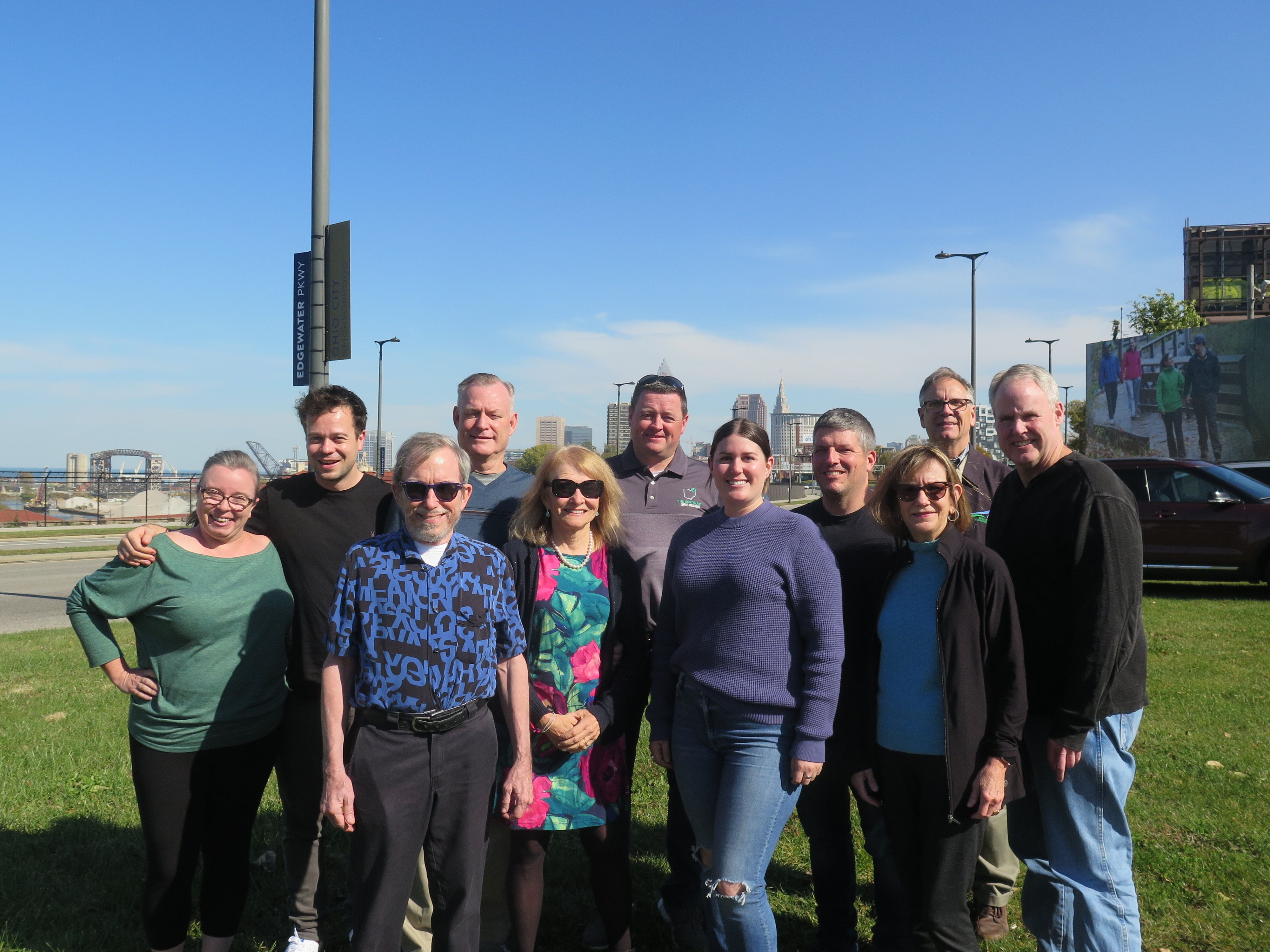 Some of the participants at the INUSA22 Sunday Brunch.
What are its structure and range of activities?
Irish Network USA is engaged with Global Irish across the USA, through more than 20 chapters in places like Boston, New York, and Chicago, as well as cities that don't always come to mind as hotbeds of Irishness such as Atlanta, Dallas and Portland. Each of these chapters operates independently and oftentimes adapt to the unique needs and traits of their community and membership. Events calendars in each of these cities can range from discussions about immigration policy or screenings of the latest Irish film, panel discussions on more effective networking or a book launch by an Irish author. Sometimes the simplest of events, a Thursday night networking happy hour for example, are the most effective to engage members and prospective members.
While we continue to grow new chapters, such as in Nashville, you don't have to be in a city with one to be part of Irish Network USA, Our members fits no particular profile when it comes to age, sex, religious beliefs, education or professional background. We never ask a potential member to define their Irishness. If you consider yourself Irish, no matter the bond, we embrace you and welcome you to be a part of our network. 
What are your hopes for the future?
Irish Network USA will continue to strive to be a key conduit for the Global Irish to engage with Ireland, whether that means picking it as a travel destination, choosing it as the base for their startup's international growth, continuing education in one of its many amazing universities, or simply being able to put into practice a desire to celebrate Irishness.