The 12th day of Christmas, Jan. 6, officially marks the end of the Christmas season. In Ireland, it's also one of the most important days on the calendar after Christmas Day itself. It's celebrated as the Christian Feast of the Epiphany, when the Three Kings arrived in Bethlehem with their offerings to the newly born Christ, and as a traditional celebration known as Nollaig na mBan (Woman's Christmas). This is a day when Irish women who had worked tirelessly for weeks to create Christmas magic for their families had the day completely to themselves. In rural Ireland, in the days when women would have raised a few turkeys for sale at Christmas markets, they would have kept the money to spend exclusively on themselves at the end of the season. The men of the house would take over the running of the house for the day, cleaning, preparing meals, and looking after the children. This left the woman of the house free to socialize with female relatives and friends after a busy and exhausting holiday season, to gather for afternoon tea and, more importantly, to take the day off.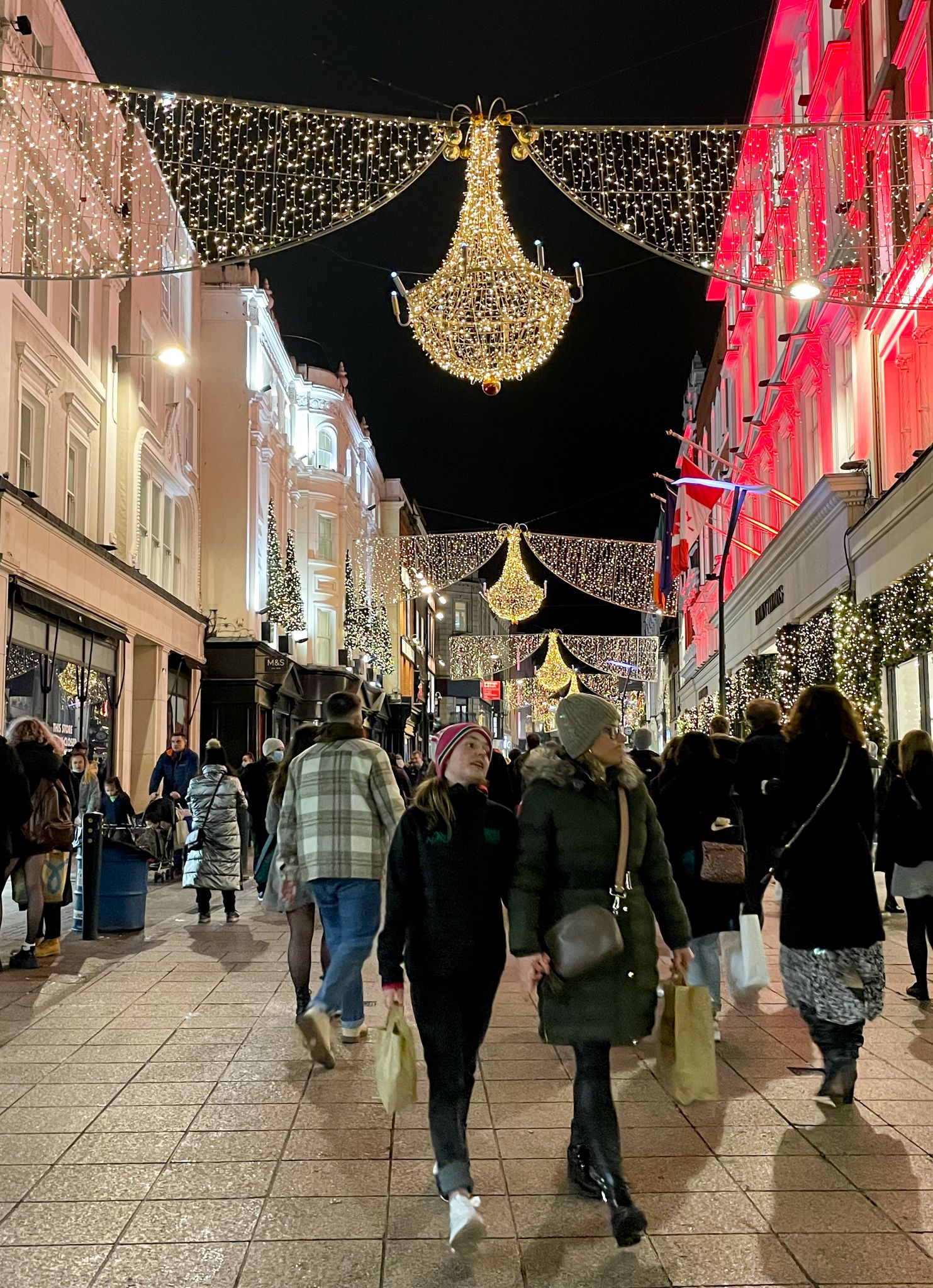 Grafton Street, Dublin. [Photo by Leon Farrell/Rolling News.ie]
Irish folklore scholar Kevin Danaher mentioned the date in his 1970s book "The Year In Ireland: A Calendar," when he suggested that the name "Women's Christmas" is explained by "the assertion that Christmas Day was marked by beef, whiskey and men's fare, while on Little Christmas Day the dainties preferred by women — cake, tea and wine — were more in evidence." It became a day for women "to go visiting in the afternoon, eat a slice of currant loaf, have a cup of tea, a chat and to rest."
Over time, many Nollaig na mBan customs faded away except in a few areas in Cork, Kerry and the west of Ireland, particularly in Gaeltacht areas. It's been suggested that the slow demise of the Irish language has contributed to the fading of this custom with its Gaelic name, but in recent years, the tradition has been revived a bit. In modern Ireland, where housework is generally more equitably divided, the day has shifted somewhat to it being a celebration and acknowledgement of the women and many women's groups mark the day with charitable events or donations to organizations that support women's causes. Many restaurants, hotels, and bars around the country host Nollaig na mBan celebrations such as afternoon tea — with a bit of bubbly of course!
In many Irish homes, Jan. 6 is also the day when Christmas decorations are packed up and stored away for another year. When holly and ivy were the traditional decorations in Irish homes, they were taken down and burnt on the twelfth day, and even today many Irish people will tell you it's bad luck to have your decorations up beyond January 6. At the end of the eighteenth and nineteenth centuries, Twelfth Night was an important day in the Christian calendar and parties were held to celebrate, perhaps a precursor to modern day festivities. (from "Festive Flavors of Ireland")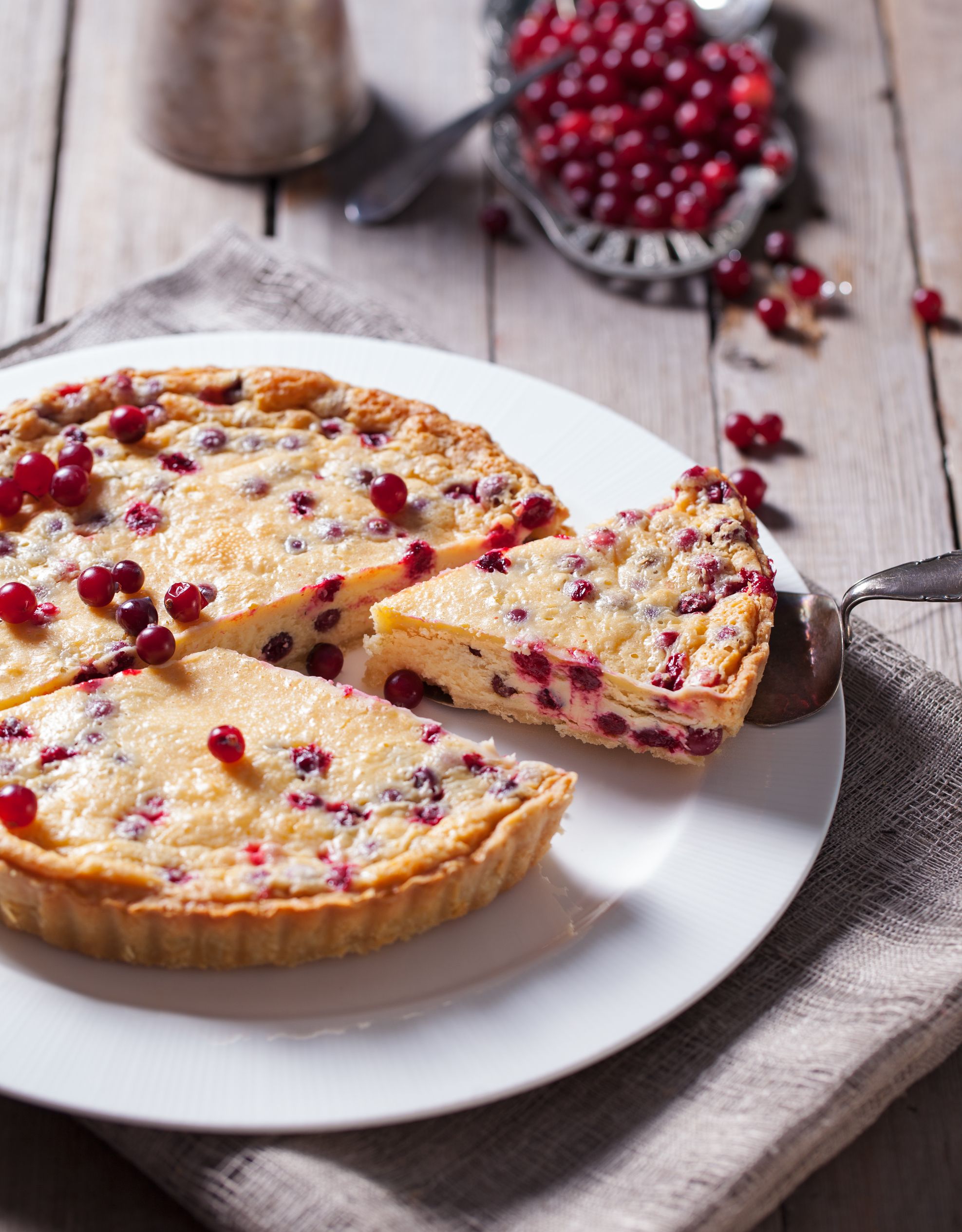 CRANBERRY & CASHEL BLUE TART 
Serves 8 to 10
Stilton, one of the world's most well-known names in blue cheese, has been called "the king of every Christmas cheeseboard." But that was before 1984 when Louis and Jane Grubb started to produce Cashel Blue, Ireland's first farmhouse blue cheese, at their Beechmount Farm in Fethard, Co. Tipperary. It now takes pride of place on an Irish cheeseboard and is a lovely ingredient in this tart that takes on a festive flavor with the addition of cranberries. Perfect for any holiday event, from Christmas Eve to a Woman's Christmas tea, you can make it as one large tart and cut it into slices or serve it as tartlets.  
1 refrigerated pie crust, at room temperature
8 ounces cream cheese, at room temperature
3 ounces crumbled Cashel Blue cheese, at room temperature
2 tablespoon milk
1 large egg, beaten
3/4 cup fresh or frozen cranberries 
2 tablespoon chopped chives
2 tablespoons chopped walnuts
1. Preheat oven to 450°F. Slowly unroll pie crust and place in an ungreased 9-inch tart pan with removable bottom. Press firmly against side and bottom. Fold excess crust under and press together to form a thick crust edge; flute edges. Prick bottom and side with a fork.
2. Bake for 9 to 11 minutes, or until lightly browned. Cool 10 minutes; reduce oven temperature to 375°F.
3. In a medium bowl, beat cream cheese and blue cheese with an electric mixer on medium speed until blended; beat in milk and egg until smooth. Stir in cranberries and chives. Sprinkle walnuts over crust; spread cheese mixture on top. 
4. Bake for 20 to 25 minutes, or until filling is set. Remove from oven; let cool for 30 minutes before cutting into slices. (Can be made 1 day ahead; cover and refrigerate).