Former Manchester United and Scotland great Denis Law is the latest former player to reveal that he has been diagnosed with dementia.The Aberdeen-born striker made his breakthrough at Huddersfield, then had spells with Manchester City and Torino before heading to Old Trafford in 1962. Law scored 237 goals in 404 appearances for United and the player nicknamed "The King" ended his career across town with City, while he remains Scotland's joint top scorer on 30 goals. The 81-year-old, who was appointed CBE in 2016 for his services to football and charity, has now revealed he has been diagnosed with dementia. 
In a statement he said:  ''I am at the point where I feel I want to be open about my condition. I have been diagnosed with 'mixed dementia,' which is more than one type of dementia, in my case this being Alzheimer's and Vascular dementia. This has been an extremely difficult year for everyone and the long periods of isolation have certainly not helped. It is an incredibly challenging and problematic disease and I have witnessed many friends go through this. You hope that it won't happen to you, even make jokes about it whilst ignoring the early signs because you don't want it to be true. 
"I do understand what is happening and that is why I want to address my situation now whilst I am able, because I know there will be days when I won't understand and I hate the thought of that right now. You get angry, frustrated, confused and then worried. Worried for your family, as they will be the ones dealing with it. However, the time has come to tackle this head on, excuse the pun. I recognize how my brain is deteriorating and how my memory evades me when I don't want it to and how this causes me distress in situations that are beyond my control. I have good days and bad days and aim to take each day as it comes adjusting my lifestyle accordingly.''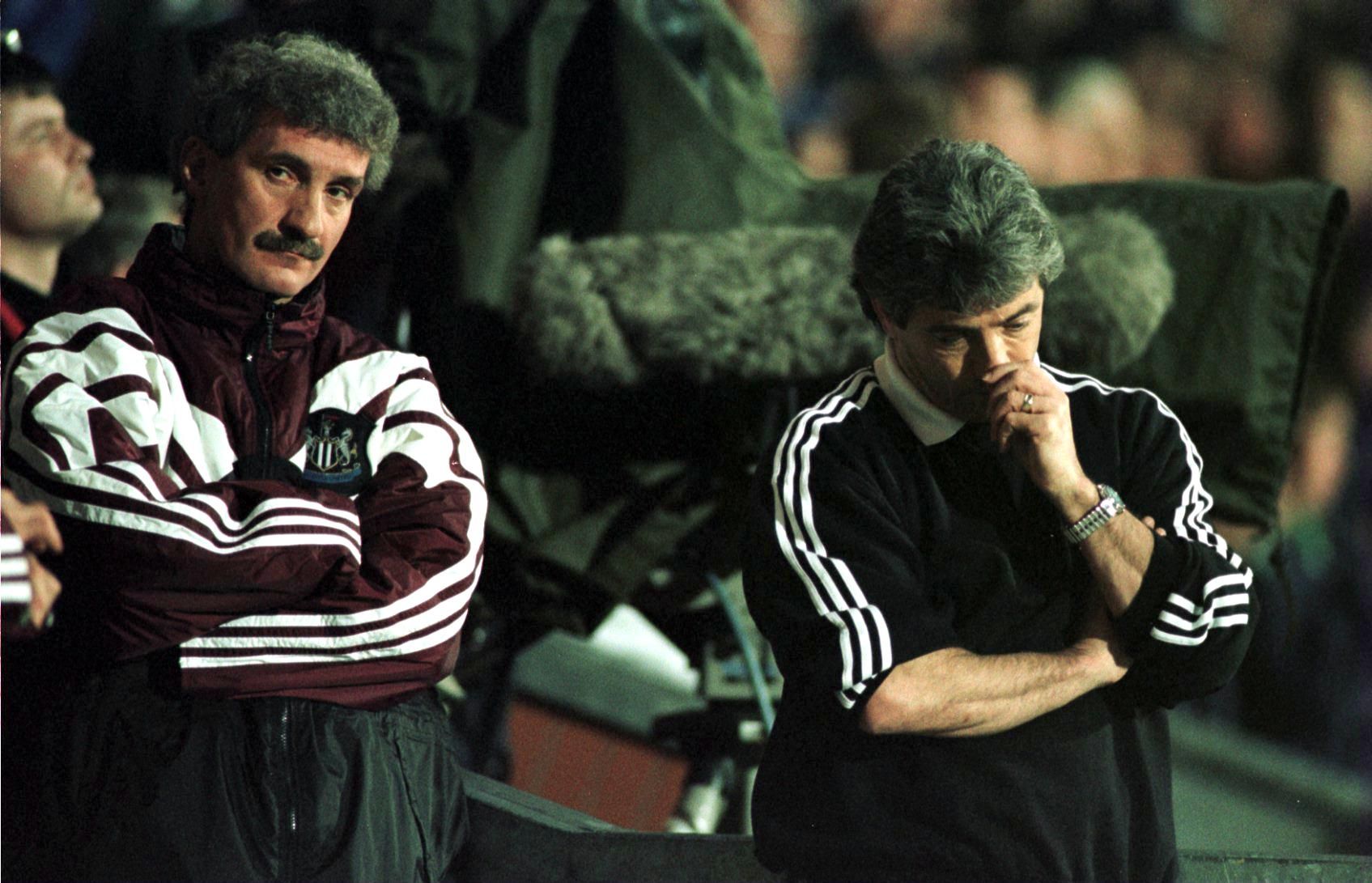 A bad day at the office for coach and manager: Terry McDermott, left, with former Liverpool and England colleague Kevin Keegan in April 1996, as 2nd-placed Newcastle United see their hopes of a Premier League title dim near the end of the season.  INPHO/ALL SPORT
Just a few days after Law revealed his dementia came confirmation that former Liverpool and Newcastle United midfielder Terry McDermott has been diagnosed as suffering from Lewy body dementia. McDermott, who was born in Kirkby, had two spells with Newcastle, but after a falling out with manager Jack Charlton, who wouldn't give him a raise, McDermott joined Cork City in 1985 and played seven games for them.
He is considered one of Liverpool's greatest ever midfielders and won four League titles, three European Cups, a UEFA Cup and three League Cups with the Reds. The 69-year-old, who also won 25 England caps, said: ''I have got to get on with it and I will, it's the way I was brought up. Nothing has come to me easily. I am not frightened of taking it on and as we have seen, there are a lot of former players in a worse state than me. The worst thing was, until my condition was diagnosed I didn't know what was going on. The number of ex-players being diagnosed with dementia or Alzheimer's is frightening.''