No company is an island.
That seems to be central to serial entrepreneur Patrick Sullivan's philosophy.
Since May 2020, he has been building Bonsai, an "online platform that connects individuals seeking career advice with professionals giving advice over 1:1 video chats." As part of that process the New Yorker has forged alliances with other companies, and also partnered with groups like Women in Music, a 15,000-strong community that is very focused on bettering careers. 
"There are women on there doing 20 bonsais a month," he said, referring to video chats with "coaches" via a "pay as you wish model."
"You are able to get career advice very intimately on Bonsai," added Sullivan, who has been involved with the music industry for more than 20 years, whether as an academic, business analyst or entrepreneur.  
Another arts-themed partnership has been formed with Empower Artists, an organization geared towards people of color. 
All of this explains why Bonsai has a special place in Sullivan's heart.  He has built companies like RightsFlow (acquired by Google in 2011, which he then joined with his team) and Source3 (which was acquired by Facebook in 2017) that have helped generate billions for tech giants. However, even at this early stage, the founder told the Echo that Bonsai feels like his "most successful" creation to date.
"Because it has the greatest impact for people," he said. "This one is changing people's lives with the outcomes we've seen." 
He can bring real-world experience to the issue having grown up the son of hard-working immigrant parents in the Bronx: he knows it's not easy to identify and access the networks needed to advance one's career. 
"We believe that social capital is the key to career success, but the playing field is very uneven in terms of opportunity given to pre-professionals," Sullivan said. 
Bonsai, which has also partnered with Jamie Dimon's New York Jobs CEO Council and Google for Startups's Patriot Boot Camp, announced this past May 13 the closing of its seed round, led by Activate Venture Partners, bringing its total amount raised to $5.3 million.
"At Bonsai, the goal of partnering with others is simple," the CEO Sullivan said at the time, "We unlock strong networks for those who don't already have them, so they can learn and grow, even as the world becomes more virtual."
"We are reengineering how people build professional networks", said Jake Rosenfeld, the New York-based co-founder and chief operating officer. "By providing a space for personalized advice and introductions, we make networking more equitable, modern and deliberate."
The company said in a statement, "Bonsai coaches are professionals, executives and entrepreneurs, mostly sprinkled across the tech, media and music industries."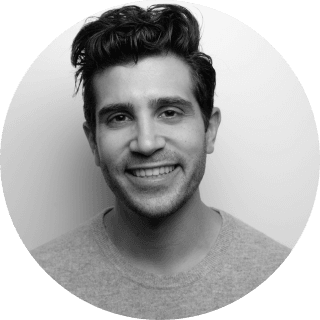 In 2020, Sullivan said Bonsai "reimagines mentoring for the digital age," but over a year later he added it has become "more like a competitor to LinkedIn" — but better in some respects: "We built the whole video technology, which really differentiates it [from a platform such as LinkedIn]." This is something, he's found, that makes it particularly appealing to a group like Women in Music.
The company said that it "has thrived in a year dominated by distributed workforces and virtual offices." But it has likely helped, too, to have a leadership that can adapt to changed circumstances.
"Accept change," Sullivan has said, "Do not be afraid to pivot if the universe is pulling you and your company in a certain direction - if you listen to what the market says, you will be more likely to connect with users and customers."
Sullivan recalled how his first startup got off the ground: "RightsFlow was founded with the idea and burning desire that we could build a technology that could simplify music licensing at scale for companies like Google and YouTube. In less than three years with a bootstrapped mentality I personally funded the company from inception and went all in with my life savings of $225,000 liquidating everything during the financial crisis time period of 2008 onwards. 
"My wife Chastity, who is my rock, also liquidated her 401k and became an investor in the company as well; all the while she worked full time supporting the family," he said. 
They eventually raised a seed round of $1.5 million and a $1 million debt round of financing.
"Above all else, the key to success, particularly when running at non-stop speed while starting a new company, is the importance of stability and family," he said. "I wouldn't be the success story I am today without the support of my wife."
The couple and their 10-year-old twin sons, Jaden and Colin, relocated recently to Raleigh, N.C. "We love, love, love Raleigh," Sullivan said, adding, "Our family feels very blessed." 
More generally, Sullivan outlined his entrepreneurial approach: "Identify a problem first, then create a solution, even if it doesn't scale; then create your product  — it should scale — [and] this enables us to keep our operation as lean as possible until we know exactly what to build and pour a lot of resources — time and money — into."
He added, "Check your ego at the door, because one person never has all the answers. It's about observing and listening to the changing world around you."
As for team members, Bonsai CEO Sullivan said, "My personal belief is that you train people to leave and excite them to stay — never try to milk them for everything they are worth. Try to keep them engaged and excited to stay on — good pay, good equity, good work/life balance and interesting projects to work on — but always support folks when they are ready to leave and pursue their next passion or stop along their journey."
Bob Greene of Contour Venture Partners summarized for the Echo his assessment of Sullivan in 2016, when he was launching his second startup, Source3: "He's a good strategist and a forward thinker. He has intelligence, charisma and leadership abilities."
Angela Sullivan has been asked by friends where her son Patrick "gets his brains." His own answer is: from her, and the entrepreneurial gene came from her father, Frank Donagher, who owned a shop and pub in Ballyshannon, Co. Donegal. 
From his father, Patrick J. Sullivan, a retired building superintendent from Castletownbere, Co. Cork, he inherited, he said, his discipline and work ethic. But he believes his ability to persevere comes from both parents and the Irish community in general.
"Perseverance is the key with any startup," Sullivan said, adding that it greatly helps when "overcoming obstacles, with discipline tied to that, which is very hard."
Bonsai, though, is easy and people are welcome to get started on it by contacting him here.