A FILMMAKER based in Mexico City is appealing to Irish Echo readers to share any old photographs they may have of Gerry Adams for a documentary she is making on the former Sinn Féin President.
 
Trisha Ziff is also on the look-out for any photos or old film reel that captures what life was like in West Belfast and Ballymurphy in the 1960s and 1970s – and the rarer the better.
 
Speaking to the Andersonstown News Trisha said she hopes the documentary will be ready for broadcast at next year's Féile an Phobail.
Hoy, 80 años después del fin de la guerra civil española, 1 de abril de 1939, a las 22 h. @la2_tve recupera el documental "La maleta mexicana", dirigido por Trisha Ziff, que narra la historia de tres fotógrafos que retrataron la contienda: Robert Capa, David Seymour y Gerda Taro pic.twitter.com/YFNZKmmvEm

— Biblioteca Salamanca (@casaconchas) April 1, 2019
"The first time I discussed making a documentary with Gerry Adams was when he was still a TD in Leinster House," she said. "It was Christmas 2017. I was surprised when he said yes. And we began developing the film soon after. The idea was to tell Gerry's story in his own words. 
 
"There are many documentaries out there about Gerry Adams but few from his perspective. It seems like a lifetime ago, since cinematographer Seamus McGarvey and I first filmed with Gerry. In total to date we have filmed on four occasions lasting many days and countless hours. We were interrupted by Covid-19 and finally returned to Belfast in May of this year."
 
Trisha lived in Derry from 1981 to 1986 where she established a community photography workshop. It was during her weekends in Belfast staying with friends that she first met Gerry Adams. 
 
"Over the years our paths would cross many times," she recalled. "In 2000 he came with Richard McAuley and Rita O'Hare to Mexico City – where I now live and work as a filmmaker – to open an exhibition on Bloody Sunday that I had put together with the help of the families.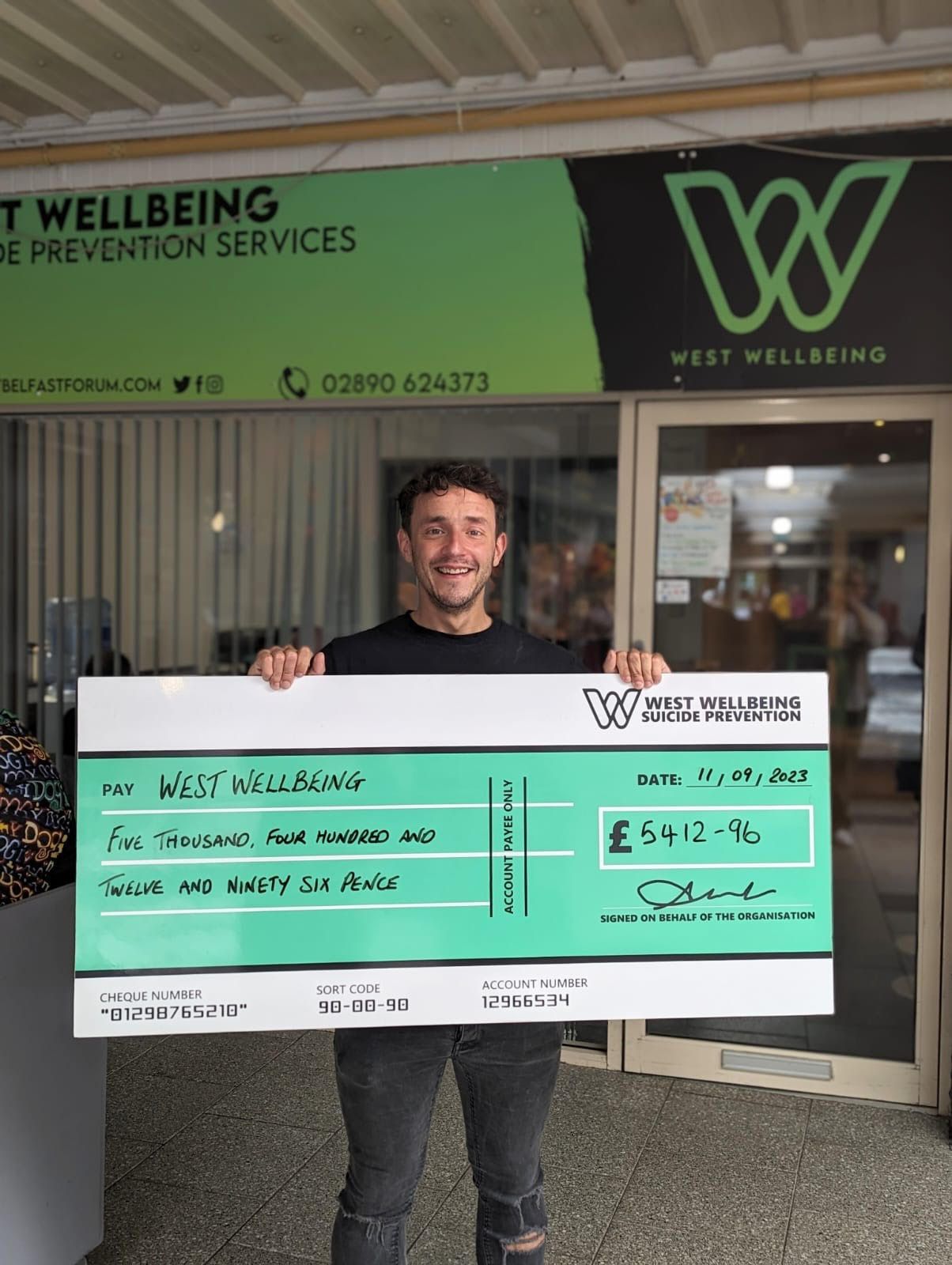 "This documentary is being produced in Mexico City, a long way from West Belfast. It is being made by a group of Mexican filmmakers who are supporting the film and its vision.  
 
"Our film tells Gerry's story, from a young child in the Falls, to Ballymurphy, his youth and activism around housing, time in prison and time politically and in leadership, the no-wash protest, the hunger-strikes, and of course the peace process and the Good Friday Agreement. A life of activism, a life shared with his community.
"We hope to finish the film in time for next year's Féile – but we need help. We are looking for photographs and perhaps if we are lucky some film footage that might have got tucked away and not been remembered by a keen filmmaker with their 8mm camera or photographer. We are looking especially for material that shows daily life in the sixties and seventies in West Belfast and Ballymurphy. Black and white photographs, polaroids, slides.
 
"We are especially interested in the organisation of support for people who moved to Ballymurphy after the pogroms. The Brits on the streets, newspaper front pages, headlines around internment, Operation Motorman, posters or leaflets kept over the years, even hankies from the Cages, Relatives Action Committee, images of women organizing and protesting together. But mostly just daily life for people from the late sixties to the hunger-strikes."
 
Trisha gave details of how images can be sent to her.
 
"We can organize to have any photographs scanned and immediately returned to you. Nothing original would come to Mexico and we will credit all images used in the film. They would only be used in this documentary and for no other purposes.
 
"We have an email address: aballymurphyman@gmail.com if you have any questions or even ideas where we might find some hidden jewels, old family albums. 
 
"Please help make this film richer and more powerful with your pictures."