Caught up with my favorite bartender from back in the day for lunch the other day. She's a blonde bombshell as well as delightful company and a chatty mixologist.
Maeve and I did time at the Irish American Heritage Center years ago, with me on the radio show and Maeve Burke behind the stick. "She was the best bartender in the joint," according to former IAHC President Geno Cooney, "She knew everybody, she's great company, full of  fun with every customer, everybody loved her."
Indeed they did, everybody except the new manager who ran us off, and eventually did the same to Maeve and the entire bar staff. So Maeve and I shared something, we were more than friends, we were allies.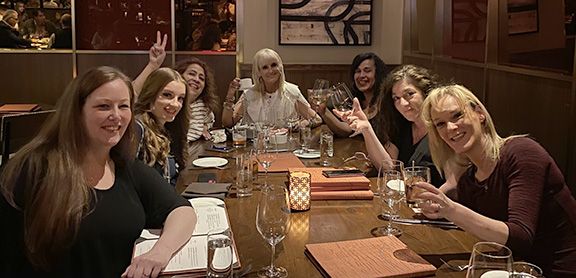 We had lunch last week and she filled me in on the rumpus. She's still drop dead gorgeous, with a sassy wit that will keep you on your toes.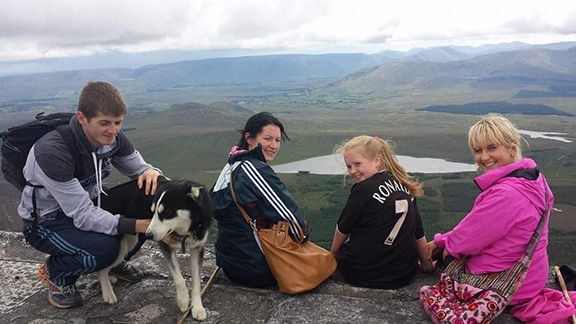 She was born in Old Ballinfoyle, on the Headford Road in Galway City, one of five sisters: Deirdre, Maeve, Elaine, Susan, and Grace; each of them Irish beauties in their own right, and dashing, lone brother Conor. It was a close family with mom Eileen and dad Owen, who delivered bread from Lydon's Bakers for over 38 years.
😍WHAT A TURN OUT… thank you
Family Fun Mad Hatters day with thanks to Donal Healy and team @Irelandwest pic.twitter.com/YabN3ojtmw

August 6, 2023
I had the opportunity to meet Maeve's oldest sister, Deirdre, back in Galway five years ago. I'm in the bar of the old Great Southern hotel on Eyre Square with retired Chicago Fire Dept. Chief Mike Miller, and we're waiting for Deirdre, who we've never met. The bar was shaped in a square so you could look across to see who's who. And suddenly this vision enters the room, another exotic blonde like her sister, and she has the red dress on with her hair and her perfume wafting over us and 'da Chief sez, "Holy Moly, who's this?"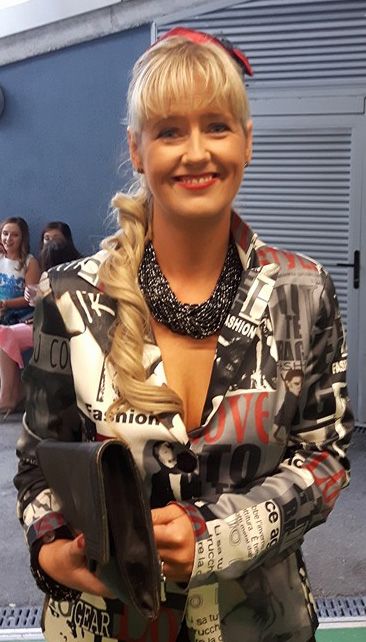 We partied with Deirdre late into that Galway night and have met up with her there every year since. She's smashing company, just like Maeve and I'm sure when the family is altogether it's a hoot.
But into this loving Galway family, tragedy struck back in 2019.
In the early hours  of Valentine's Day, their only son and brother, 24-year-old Conor was killed in a tragic accident. He was the prince among his sisters, and it was traumatic to lose this fine young man so early in life, for all of them.  Newspapers said, "The body of a missing young man has been recovered from the water in Galway."
People don't realize what something like that does to each family member. It's horrific. Maeve says, "It took an awful lot out of the whole family."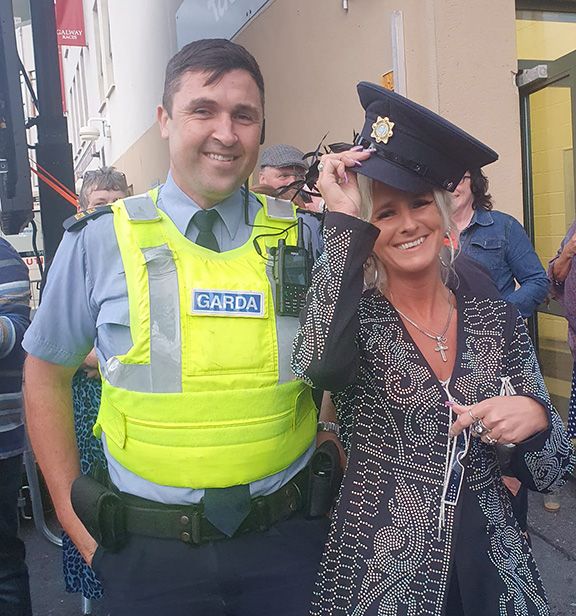 Maeve visits home each year with her sons Jarlath 7, and MacDara 12, ("two Galway saints names"), and mom and dad and all the girls. But what they live for are The Galway Races.
"They love it, the whole family, it's a week-long thing. My cousin was the 'best dressed lady' last year!"
😍WHAT A TURN OUT… thank you
Family Fun Mad Hatters day with thanks to Donal Healy and team @Irelandwest pic.twitter.com/YabN3ojtmw

— Galway Races (@Galway_Races) August 6, 2023
The gals get all dolled up each day and woe betide anyone of them who wears the same shoes twice. "We grew up on a farm, so our only week off was to go to the races because all our family loves racing. That was our summer holidays, where everyone else was going to Spain or France and we were stuck down the bog turnin' turf. I said, 'I'm going to America, getting outta here."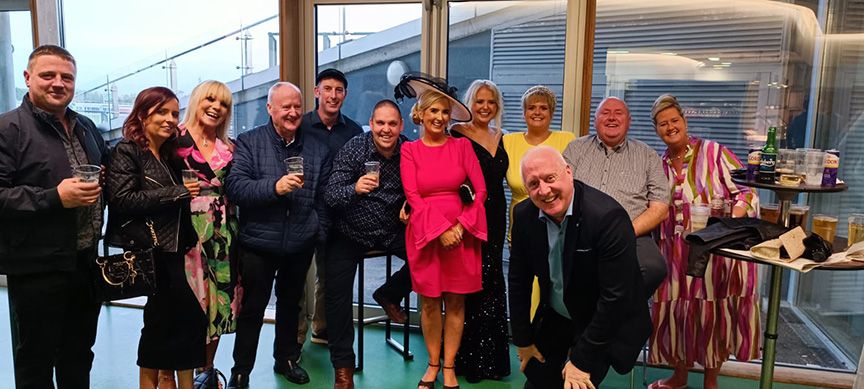 She's a yank now, became a US citizen awhile back, but always a Galway girl. You might be lucky to see Maeve around town at The Bar in Des Plaines, The Lucky Grill on Canfield and Devon, or sometimes at The Thirsty Tavern. 
"I have my Irish posse, from Ireland, …a whole lot of us, and we're all together when we all start talking together, it's hilarious. No one has to catch what we're on about, but we do because we're all from the same area, but other people listening in, have not a clue what we're saying, but we all get it."
"We speak a little faster when we are with our own."
Up Galway!