Back in 2006 I was walking down Michigan Avenue in Chicago and bumped into my old friend Billy Lawless. We had met years earlier when I wrote a story on his pub, The Irish Oak, in Wrigleyville, when I first met Billy and his wife and daughters. Billy was from Galway, owned a string of pubs there on Shop Street, and was then breaking into the business state side. 
 
I like to keep on the good side of pub owners for obvious reasons. So when his son Billy Jr. opened The Grafton, I covered that for the Sun-Times as well. You might say we traveled in the same circles. 
 
I asked Billy Sr. what he was up to that day on the Magnificent Mile, and he told me he was going to open a new place right on Michigan Avenue, just a few doors down from my office in the Chicago Athletic Club.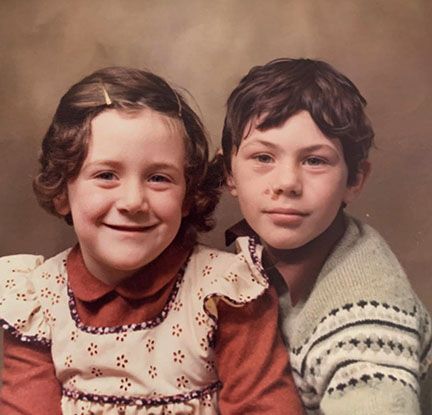 I was livin' the life in them days, cranking out the show biz bs and trying to stay alive as my twin sons hit their twenties. I needed to find them jobs!
 
So bumping into Billy Lawless was serendipity. He put them both to work as bartenders at his new gastro pub restaurant, The Gage, directly across from Millennium Park and the iconic "Bean" sculpture on Michigan Avenue.  His son Billy Lawless Jr. would be their boss and while the Houlihan brothers cut their teeth in the booze biz and eventually moved on, Billy Jr. began building an empire.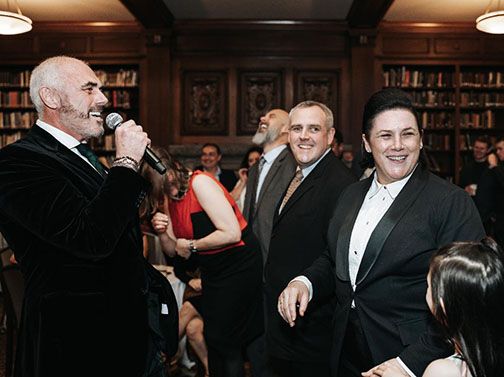 The Gage soon became known as the place to be and be seen in the toddling town. Movie stars like the late Dennis Farina hung out there and celebrities flocked to the action every night as its long, winding bar was sprinkled with a steady flow of wise guys, Chicago pols, and glamorous gals. I remember hanging out there one night after attending a Saw Doctors concert in the band shell just across the street. 
 
A few years back I was squiring Irish film star Barry Ward around town and sent a text to Billy Jr. trying to get comped, and he replied, "Who the feck is Barry Ward?'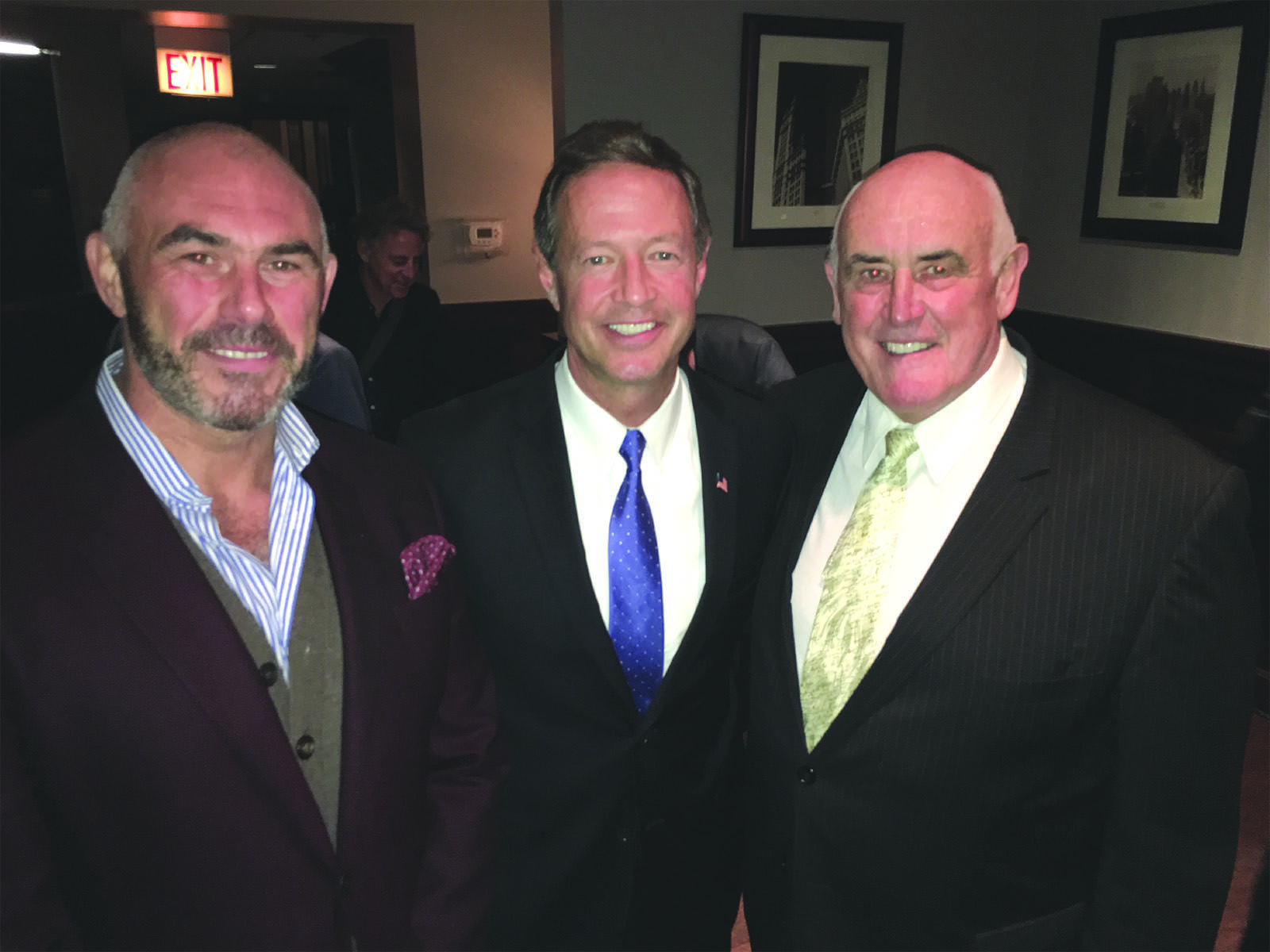 We went anyway thanks to the Lawless family, who were now opening bistros and pubs all over Chicago with the likes of sisters Clodagh and Amy at The Dearborn and brother John Paul helping at The Gage. 
 
It was a great time to be a pal of the Lawless clan. Billy Sr. was heavily involved with immigration reform as head of "Chicago Celts" and Taoiseach Enda Kenny appointed him to the Irish Seanad. 
 
 He's now retired in Ireland, but Billy Jr. is the Chicago boss of The Gage Hospitality Group, which also includes three more classy joints; Acanto just next door, The Dawson, and Coda di Volpe.
 
Billy Jr. had an irreverent sense of humor and a huge grin for all who entered The Gage. He had taken the pledge years ago and when I asked him why, he told me "I once woke up in bed with a goat!"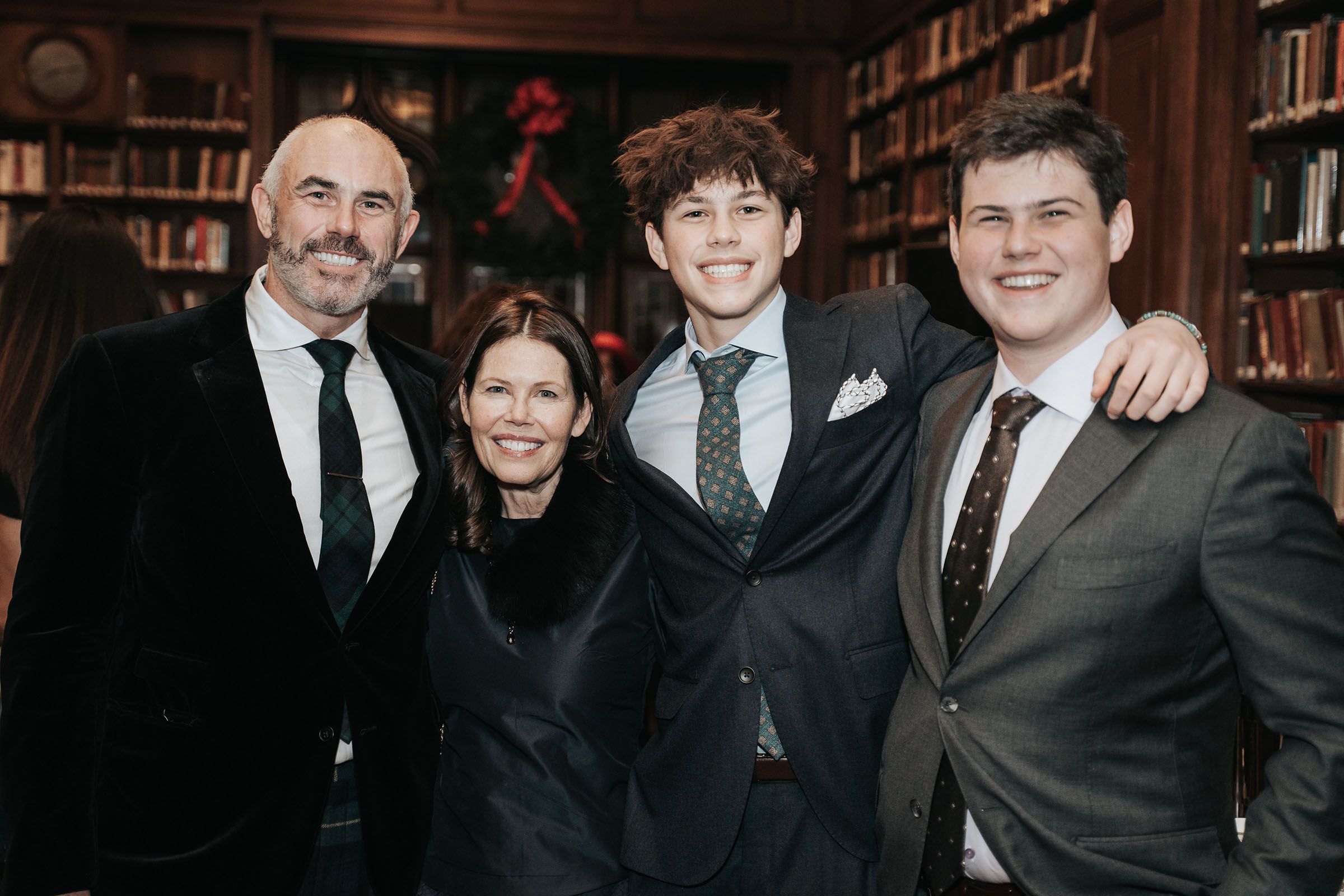 His dad wasn't too happy about that wisecrack but that was Billy, popping my balloon. 
 
I remind him of that and he sez "I haven't had a drink in 28 years…If I look back now where I am..it had to be done. It changed my life!"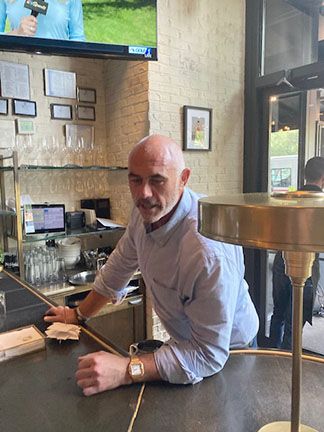 Today Billy Jr. is a man in full. He beams with pride as he tells me of his wife Catherine and his own sons, Kieran and Darragh, both now in college. 
 
Billy sez, "So The Gage opened in April of 2007, so we're 16 years old now." 
 
It still is one of the swankiest Irish establishments in town.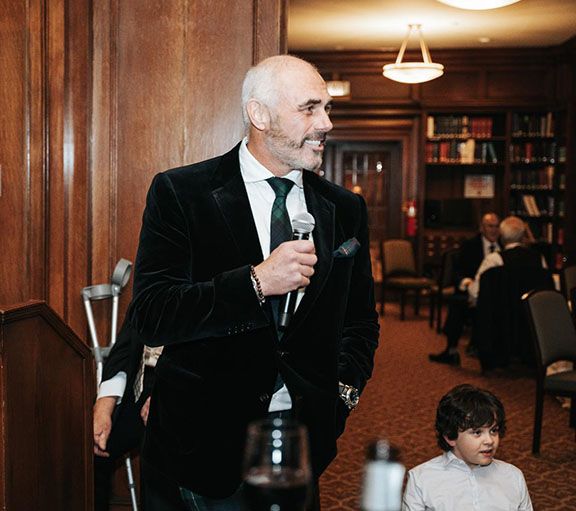 His dad brought him here 26 years ago and Billy has no regrets. "I know I'm always quite jokey and sarcastic, but I'm very grateful for what America has given me and the opportunity. Genuinely, the opportunities I've gotten here.
I would've never got those opportunities in Ireland…When I look back on it now, it's very humbling. I'm grateful for all the good things that happened in my life."
 
Covid was rough for their business, they were shut down and Billy had to close one of his favorite establishments, The Beacon Tap, but in the long run they have thrived. Stop by any of their joints. They are older and wiser now. And tell Billy, Houli sent 'ya!