"I wrote this book to help you learn more about Ireland and to help you decide which topics interest you so much that you will want to look for even more information," says Doris Marie Meyer, in the introductory letter to young readers of "H is for Harp: An Alphabet Book of Irish Traditional Music, Heritage and Culture."
On that point, in the author's note to parents, guardians and teachers at the back of the book, Meyer writes, "'The searching for one thing will lead to another.' This old Irish saying is one I hope will prove true for the children you cherish."
She adds, "As a teacher, I was delighted to see students become spellbound hearing the myths, legends, folk and fairy tales of Ireland."
Meyer taught for 25 years in P.S. 158 on Manhattan's Upper East Side and continues in her roles as president of the American Irish Teachers Association and chair of the United Federation of Teachers' Irish Studies Committee. Upon her retirement from the classroom, she decided to write a book she'd been thinking about for years, one that could be used to learn more about Irish heritage and culture, but especially with traditional music and dance as a particular focus.
The former 5th-grade teacher had none other than the late great Mick Moloney as her inspiration. In the Acknowledgements' last paragraph, written while he was still very much alive, Meyer writes, "Thank you, dear Mick, for your encouragement of this project."
Up in lights on the front cover are Elizabeth Uhlig, who is the book's publisher, designer and illustrator, and Gabriel Donohue, who produced the CD that comes with it.
Special mention is given to image researcher Phil Lutzak and the Echo's very own Daniel Neely, as text editor.
Meyer recently moved from Queens to St. James on Long Island's North Shore and lives in a house that is over 100 years old and was first owned by Fred Bulla, a vaudeville star who according to reports published at the time "was a master of Celtic dialogue."
The author said, "However, Fred is not in the book!"
She has another book project, which had also been on her mind for many years.  
"The idea was formed when I was inspired to write a poem about a homeless woman I saw washing some pieces of clothes in a sink in the Ladies Room of Macy's Herald Square," Meyer said. "The idea of how washing clothes is a timeless and universal theme led me to collect story after story about laundry.  I'm still working on the project, so if you have a laundry story to share, let me know."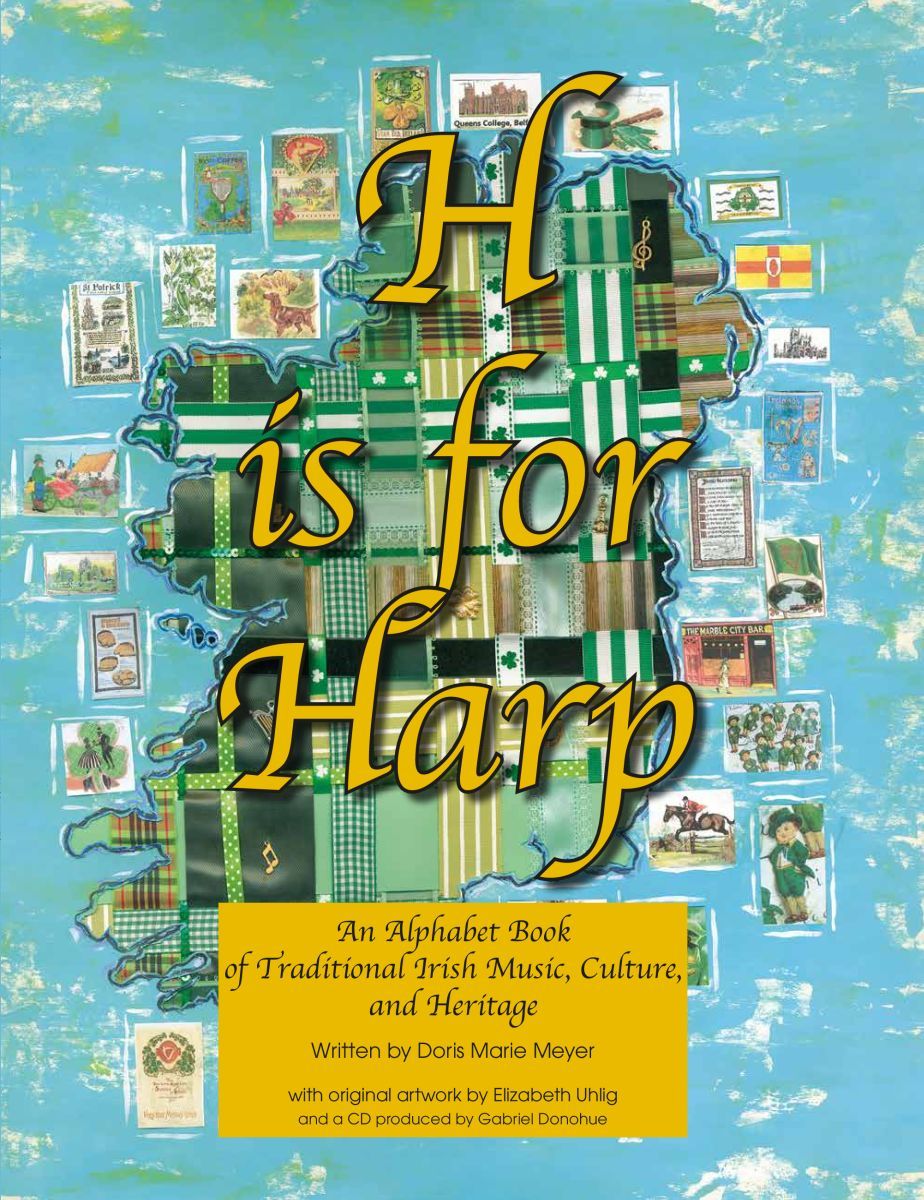 What is your writing routine? Are there any ideal conditions?
I don't have a routine in terms of a certain time every day, but I do write at some point every day.  I write on my laptop while sitting in a chair that faces a big window with many trees beyond it.  One of the trees is an ancient catalpa, a type of tree that is known as "Brooklyn's Own."  I have a special affection for it since I was born in Brooklyn.  I love to look at the trees while I'm thinking and writing because I feel there is something inspiring about their strength, and it piques my imaginations to think they might have some secret wisdom to impart simply by standing in close proximity. 
What advice do you have aspiring writers?
I'm not sure I'm in the best position to give advice, but I suppose I'd say read a lot. As I often said to my young students, reading and writing are two sides of the same coin.  You really can't be a strong writer until you've become a reader, or someone who soaks up the printed word, as well. 
Name three books that are memorable in terms of your reading pleasure.
"A Tree Grows in Brooklyn" by Betty Smith; "'Tis" by Frank McCourt; "Banished Children of Eve" by Peter Quinn.
I read these books a long time ago, but they loom large in my memory. 
What are you currently reading?
I'm in two virtual book clubs on Zoom, one with the AITA and another with a not-for-profit organization I am involved in the town where I live called Celebrate St. James.  So I'm always reading books selected with these groups, but the book I'm reading now is my own choice – "Demon Copperhead" by Barbara Kingsolver [it was named joint winner of the Pulitzer Prize for Fiction in May].  Kingsolver is one of my all-time favorite writers. 
Is there a book you wish you had written?
That's a very interesting question.  I referred to Barbara Kingsolver in response to the previous question, and if pressed to name a book I wish I'd written, I would say any one of hers. 
If you could meet one author, living or dead, who would it be?
Oh, I don't know! There are so many.  However, to answer, I'll say James Joyce —- although I would be quite intimidated by him I'm sure.
What book changed your life?
Another challenging question.  When I was around 10 or 11, I read "Oliver Twist." It wasn't easy to read, but it was a revelation to me how an author like Dickens could transport a reader to another time and place and create characters that could be so alive in one's imagination. 
What is your favorite spot in Ireland? 
I have a number of favorite spots, all in the west of Ireland, and I'd like to name more than one.  However, for this interview, I'll say Coole Park in Galway. The woodland and wetland, the old copper beech "autograph" tree, and the lake there that demands you recite W.B. Yeats's "Wild Swans at Coole," are all so enchanting.  
You're Irish if...
You're brave.  From the time I was very young, if I was ever discouraged or reluctant to take on a challenge of some kind, my mother, whose grandparents were from Kilkenny and Laois, would say "Remember, you're Irish!", and those words still resonate with me at certain times today. 
"H is for Harp" is published by Marble House Editions, 67-66 108th St., Suite D-27, Forest Hills, NY 11374. Visit www.marble-house-editions.com for more details. It is available in large format in both paperback and hardcover. To order, email the author at dorismeyer at aol.com or call her at 691.2883 (Area Code: Nine-One-Seven).