New York State Comptroller Tom DiNapoli — who has made a series of pioneering investments in the North of Ireland to boost the peace process — has welcomed the upcoming New York-New Belfast conference as an opportunity to "fortify our economies".
And the Comptroller, who is sole trustee of New York State's $240bn Common Retirement Fund, has pledged to address delegates at the June 22 conference in the Big Apple on talks he has held with Special Economic Envoy Joseph Kennedy III on how best to increase the flow of capital for early-stage companies in the North.
Honoured to have been invited to speak at the 14th New York-New Belfast conference in #NYC on behalf of @LyricBelfast & share with you our story of innovation. Thank you @newbelfast @connlamccann & all the Honorary Chairs for the very warm welcome.#GoodVibrations #TírEoghain https://t.co/eS0kAixg5f

— Claire Murray (@_ClaireMurray) June 2, 2023
"President Biden's recent trip to Ireland and the appointment of the U.S. Special Envoy demonstrates our country's long-standing relationship and commitment to peace and preventing a return to the dark days of the past," Comptroller DiNapoli told the Irish Echo.
"On the 25th anniversary of the Good Friday Agreement, I spoke with Brian O'Dwyer, chair of the New York State Gaming Commission and founder of the Emerald Isle Immigration Center about peace moving forward and fostering New York's special relationship with Belfast and Northern Ireland.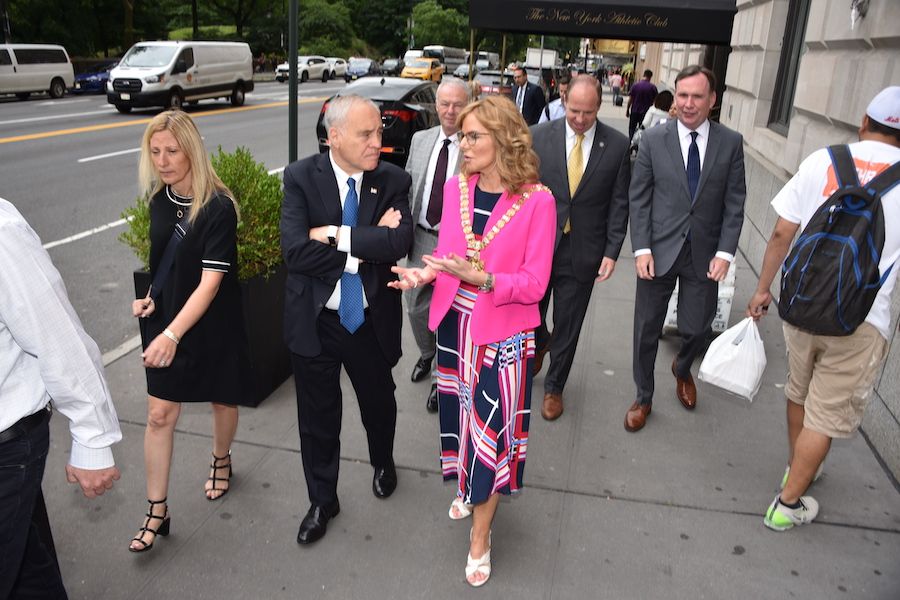 "At this year's New York-New Belfast conference, I look forward to sharing more from that conversation and the work my office does to invest in start-ups in Northern Ireland and companies in Belfast to support the New York Common Retirement Fund. This conference affords all of us the opportunity to discuss how we can fortify our economies and improve the lives of both our citizens."  
Looking forward to joining fellow honorary chairs at New York New Belfast to learn from @metcalfealison1 @Andrea_Haughian @NAElliottdc @clare_guinness @TomDiNapoli @_ClaireMurray & others whose Twitter handles I failed to find! Join us 6/22 in NYC #NYNB https://t.co/vzKcYk8gb3 pic.twitter.com/vLP86hiHzh

— John Lee (@johnleemedia) June 7, 2023
Under Comptroller DiNapoli's stewardship, the New York Retirement Fund had committed $56m in funds to start-ups in Northern Ireland - the Fund is also invested heavily in US and global companies in the North. 
Other speakers at the New York-New Belfast conference include the incoming Lord Mayor of Belfast, Ryan Murphy, Invest Northern Ireland head in the Americas, Andrea Haughian, and Belfast-based CEO of Lagan Specialist Contracting Group which has just won a $90m contract at Ronald Reagan Airport in Washington D.C.
To see a full agenda for the 14th annual New York-New Belfast conference and to purchase tickets, go to the event website.