It will be James Joyce meets "Jeopardy" this Sunday at Bloom's Tavern on Manhattan's East 58th Street
A quiz has become part of the eclectic mix at the bar's Bloomsday celebration done in conjunction with Origin Theatre Company, but in 2023 it will have a high-profile "Jeopardy" champion, Austin Tyler Rogers, asking the questions.
"I asked him to do it this year and he jumped on board," said Michael Mellamphy, Origin's artistic director.
Bloom's Tavern began 10 years ago, and the Bloomsday event, also 10 years old, was for several years a June 16 breakfast to celebrate Joyce's most famous work, "Ulysses." The pandemic forced a reset, however, and everyone's happier now with a more relaxed pre-Bloomsday Sunday happening from 3 p.m. to 7 p.m. 
"It's a nice way to kick off the season," Mellamphy said, and added about June 16 itself. "There's a lot going on."  ("Bloomsday On Broadway" at Symphony Space, in conjunction with Irish Arts Center, and the Ulysses' Folk House open-air event, downtown on Stone Street from lunchtime, are both going ahead as usual on June 16.)
Sunday's event will also include music with Allen Gogarty; readings from "Ulysses" with Terry Donnelly, Meg Hennessy, Kate Kennon and Paula Nance; a Molly and Leopold Bloom-inspired "Best Dressed" competition; complimentary hors d'oeuvres; and raffle prizes (see also www.origintheatre.org).
Bloom's Tavern is designing a special cocktail, inspired by Jameson Irish Whiskey, for the day, but the sometime barman Mellamphy will be too busy ensuring things are running smoothly and chatting with guests to be involved in making drinks. He is, though, just back from playing a barman in the one-man "The Smuggler" in a two-week run at Martha's Vineyard Playhouse.
"[Artistic Director] M.J. Bruder saw the production at the Irish Rep and invited us," he said.
Mellamphy said it was interesting to be part of Martha's Vineyard opening up for the new season; and the actor/artistic director, who first read Buck Mulligan on June 16, 1998, at what is now the Irish Financial Institute Centre in Dublin, believes that Bloomsday is part of that process in the Irish community. 
"It's a great event, a great day," Mellamphy said. "It kind of feels like it's the kickoff of the summer."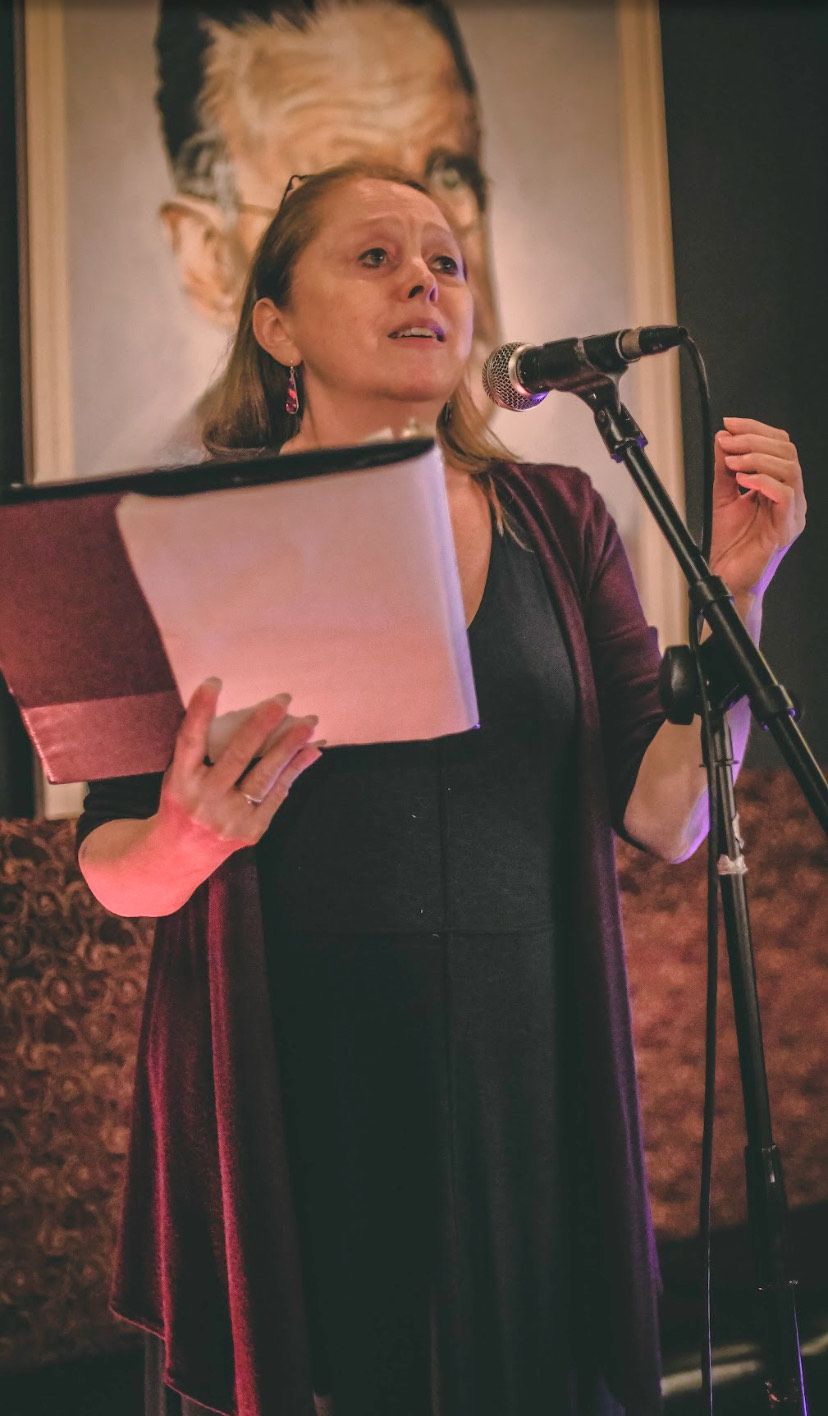 The curator Paula Nance in 2022.