Padraig Harrington and Darren Clarke played well enough in the Regions Tradition to stake out positions among those in fifth and ninth places, respectively. As lofty as those perches are, the duo wasn't exactly in contention as Steve Stricker ran off to a six-stroke victory at Greystone in Birmingham, Ala. 
 Harrington mustered rounds of 68, 69, 65 and 71 to finish 15 strokes under par and eight off the winning score. He did his finest work on Saturday, when he rang up seven birdies along with an eagle to stand against two bogeys. He didn't have quite the same touch on Sunday, when he posted four birdies against a bogey and a double. 
 Next up for Harrington is this week's PGA Championship in Rochester. 
 Clarke forged rounds of 71, 69, 70 and 65 to trail Stricker by 10 strokes. Clarke suffered only one bogey over the course of those middle rounds. He had a pair on Sunday but countered that with nine birdies.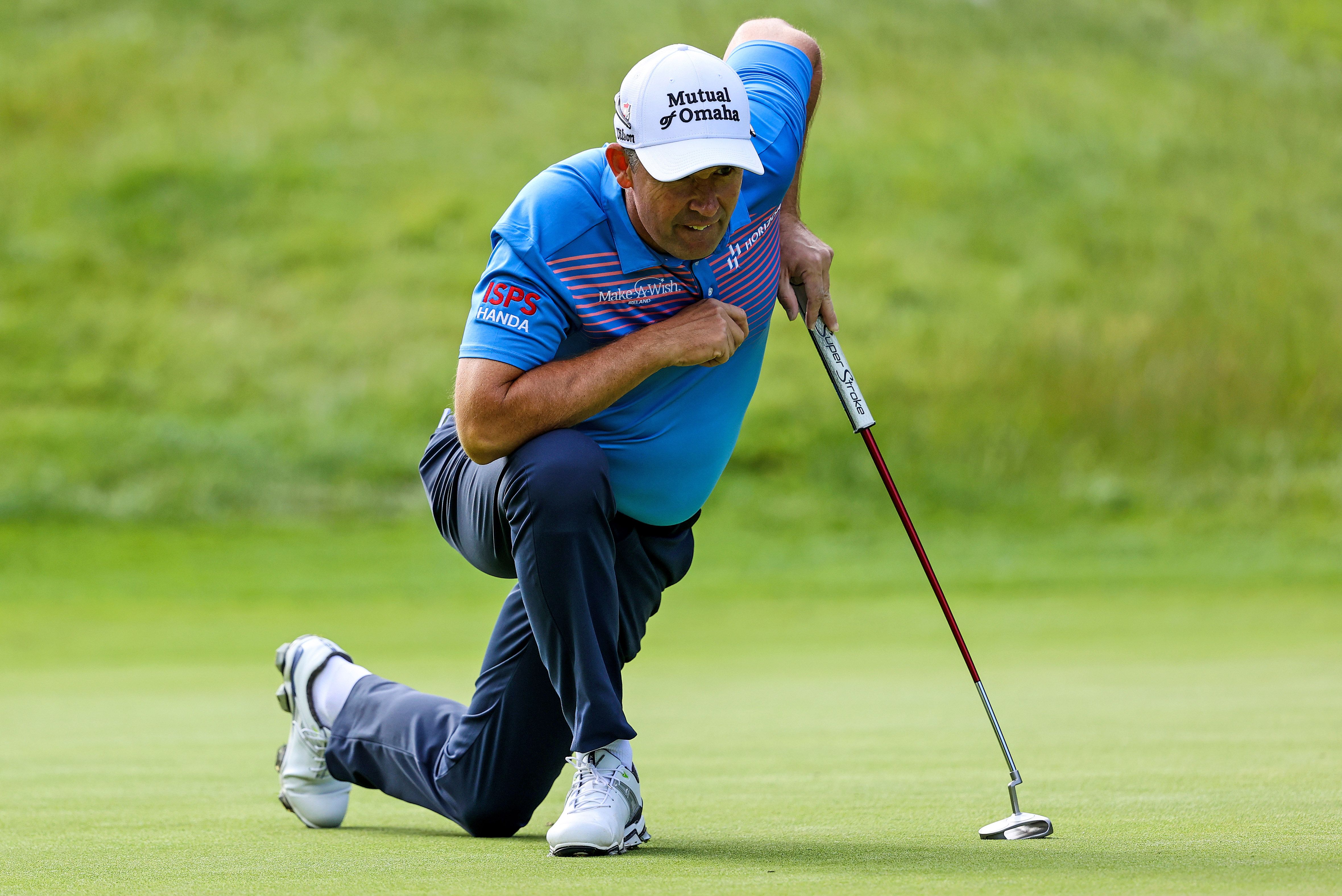 Padraig Harrington. [Inpho/Ben Brady]

DP WORLD TOUR
 John Murphy made a stunning turnabout in finishing tied for 28th place in the Soudal Open in Belgium. Not having made a cut at all in 12 outings this season, he qualified for the weekend on the number and then went out and shot 65 to climb to within contention. A final-round 71 left him eight strokes under par for the tournament and nine behind victor Simon Forsstrom. 
 Murphy looked as if he might continue his ascent up the leaderboard on Sunday as he birdied the first two holes. A couple bogeys followed in quick succession, however, and he did a little backsliding. 

PGA TOUR
 A 64 in the final round of the Byron Nelson Classic in Texas boosted Seamus Power into the top 20 and provides him some momentum going into the PGA. He posted scores of 69, 66, 69 and 64 to finish seven strokes off Jason Day's winning number. 
 The finale was a bogey-free effort from Power. He birdied each of the first three holes before clipping four more strokes off par, including at 17 and 18.