I hope all our readers had a safe and enjoyable St. Patrick's Day season!  The reports I've heard have all suggested a civility that's a bit unusual but most welcome.
 I want to start this week with an important announcement about Rónán Mac Aodha Bhuí, who is well known as the host of RTÉ Raidió na Gaeltachta's show "Rónán Beo".  He has been fighting Stage 4 Colon cancer with metastases to liver and lung, has had 2 major surgeries and around 40 bouts of chemo in Ireland in the last few years, and is both currently receiving treatment at a clinic in Spain and organizing other suitable treatments in clinics elsewhere. The cost of these treatments are hugely expensive.  Friends and fans of Rónán's should know that there will be a session at Paddy Reilly's on March 22 here in New York to help raise money for his care, but if you can't make it and still wish to help there's a giving link to visit as well, https://tinyurl.com/RonanBeo.
 Next, a hearty congratulations to pianist and fiddler Donna Long, who is a 2023 state of Maryland Heritage Award winner!  The awards recognizes long-term achievement in the traditional arts.  In addition to the prestige that comes with the award, winners receive a grant to support their work.  Congrats, Donna, it's an honor that's well deserved!
 Finally, on the media deck this week is "Siúl na Slí," the recent album by accordion and melodeon player Diarmuid Ó Meachair.  Ó Meachair, who is from Cúil Aodha in West Cork, is a serious young talent.  Last year he was named TG4 Gradal Ceoil's Young Musician of the Year and is the sort of player who not only has great technical skill but also brings incredible soul to his music.  This album, his solo debut, reveals a young musician who has a great road ahead of him, and is one to listen out for.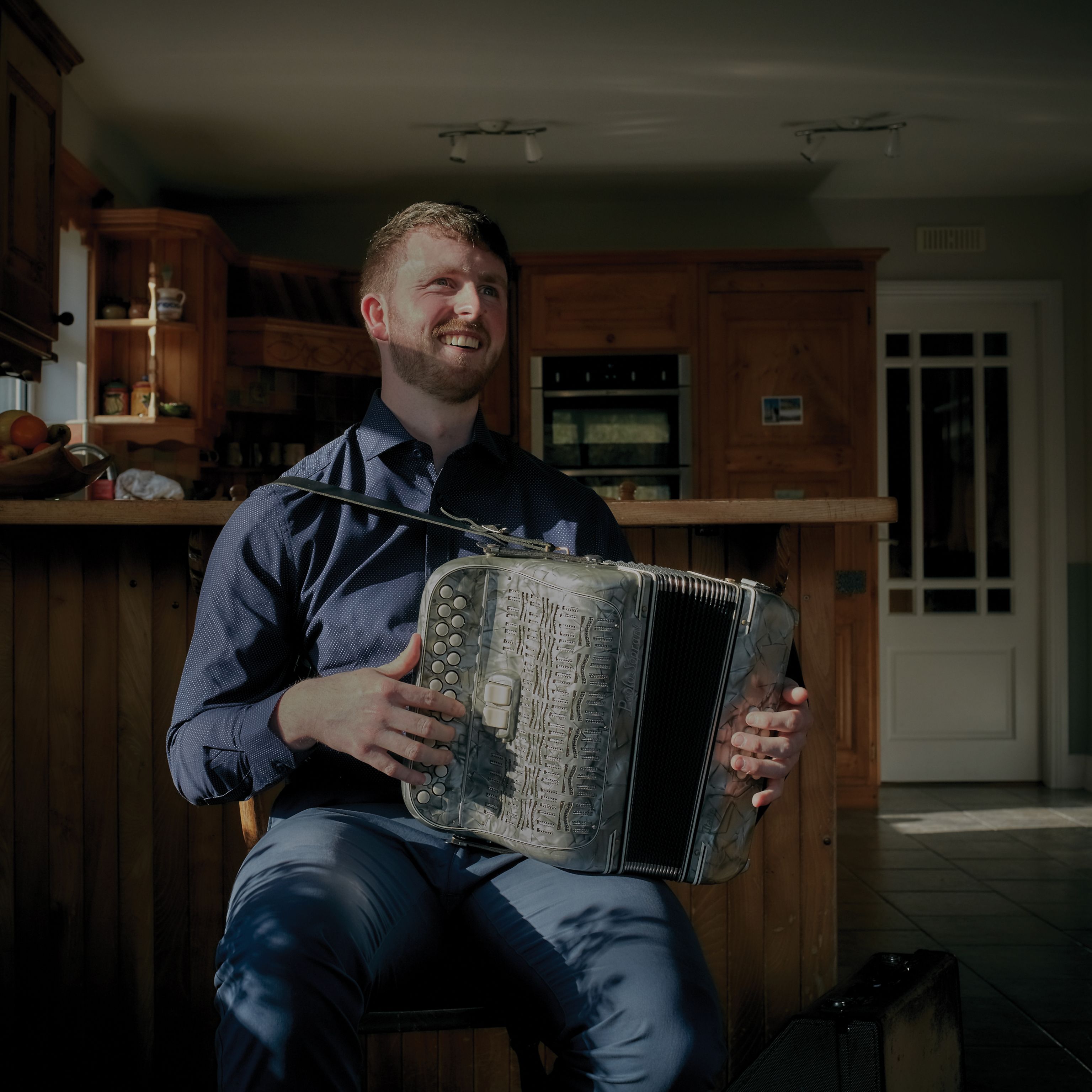 Ó Meachair's put something together here that is really compelling.  It's work that explores the accordion in different ways and Ó Meachair has written that to him it represents his journey into traditional music.  Initially influenced by Jackie Daly and Joe Cooley, he wrote that "during my teenage years, I began to listen to Finbarr Dwyer, Joe Derrane, Paddy O'Brien and Peter Conlon among others Listening to these masterful musicians was good practice as I tried different systems of accordion playing. I started originally on the BC system however I was always curious about the C#D system and the single-row melodeon. All three of these systems are represented on different tracks of the album." 
 Ó Meachair's joined here by a great group of players that includes Paddy McEvoy (piano), Ruairí McGorman (bouzouki), and Fergus McGorman (bones).  Each one contributes well, particularly the McEvoys, whose backing is subtle but superb throughout.
 The music here is outstanding.  Ó Meachair keeps wonderful tempos that let him explore each tune's possibilities while at the same time giving him the space to keep his phrasing light and bouncy.  All the tunes here are tastefully selected and together present a good balance of the familiar and unusual.  Finbarr, Richie, and Michael Dwyer's musics are all very well represented on this album.  "Finbarr Dwyer's Jigs" is an excellent track, as is "The Doocastle / …."  I particularly like "Cailroe Ramblers / …," a trio of Richie Dwyer tunes, not just for the playing but for the great choice of tunes.  "Mon Tour De France," the trio of French musettes he's taken from the playing of Finbarr Dwyer, is a lovely and unusual addition, but it sits very well alongside "Hommage à Dorothé," a Philippe Bruneau composition that brings a bit of Québécois influence into the mix.  I also find "John J. Kimmell Medley" to be very well done – it's a great demonstration of the melodeon's expressive possibilities. 
 As a quick aside, this album's been released through Raelach Records, https://www.raelachrecords.com.  I know I say this with every Raelach release, but Jack Talty, the man behind the label, really does have a fine ear for traditional music.  Each of the label's releases, which come from the likes of Aidan Connolly, Fidil, Damien O'Reilly, Shane Mulchrone, Noel Hill, and Tony MacMahon, is excellent and this release fits right in with the rest of their very consistent catalog.
 "Siúl na Slí" is a must-hear for fans of accordion music.  Like many going out there, Ó Meachair has an old-style sensibility.  However, his good taste and ease of playing gives him the ability to keep the music sounding fresh and full of lift.  I love what he's done here – check this one out if you're interested in box music or in the young faces on the cutting edge of traditional music in Ireland, you won't be disappointed.  For more, visit his website here.