For years I couldn't bear to pass by the John Varvatos store on The Bowery. My psychic alarm bells would go off when I was within a couple of blocks of this high-end clothing emporium.
It wasn't that I disliked his threads, but Mr. Varvatos had set up shop on sacred ground – CBGB.
I'm told he has done a decent job of preserving the original inner façade, but there's something way too dichotomous about the pairing for me.
CBGB was a dark, cavernous, hole-in-the-wall. It originally had a pool table down the back, around which lay a couple of hairy dogs from the greater greyhound family that the owner, Hilly Crystal, claimed to be Egyptian Temple Hounds.
On a number of occasions while humping in our gear, I trod on these sleeping sentinels who scared the bejaysus out of me with their aggrieved yelping.
You see, Turner & Kirwan of Wexford was the first band to play CBGB – a little known fact in music history.
Don't even bother disputing me, for we played opening night. This occurred because the original CBGB (Country, Bluegrass, and Blues) sat opposite The Bells of Hell in the West Village.
Though barely a year in the country, T&K were drawing big crowds to the back room of the Bells.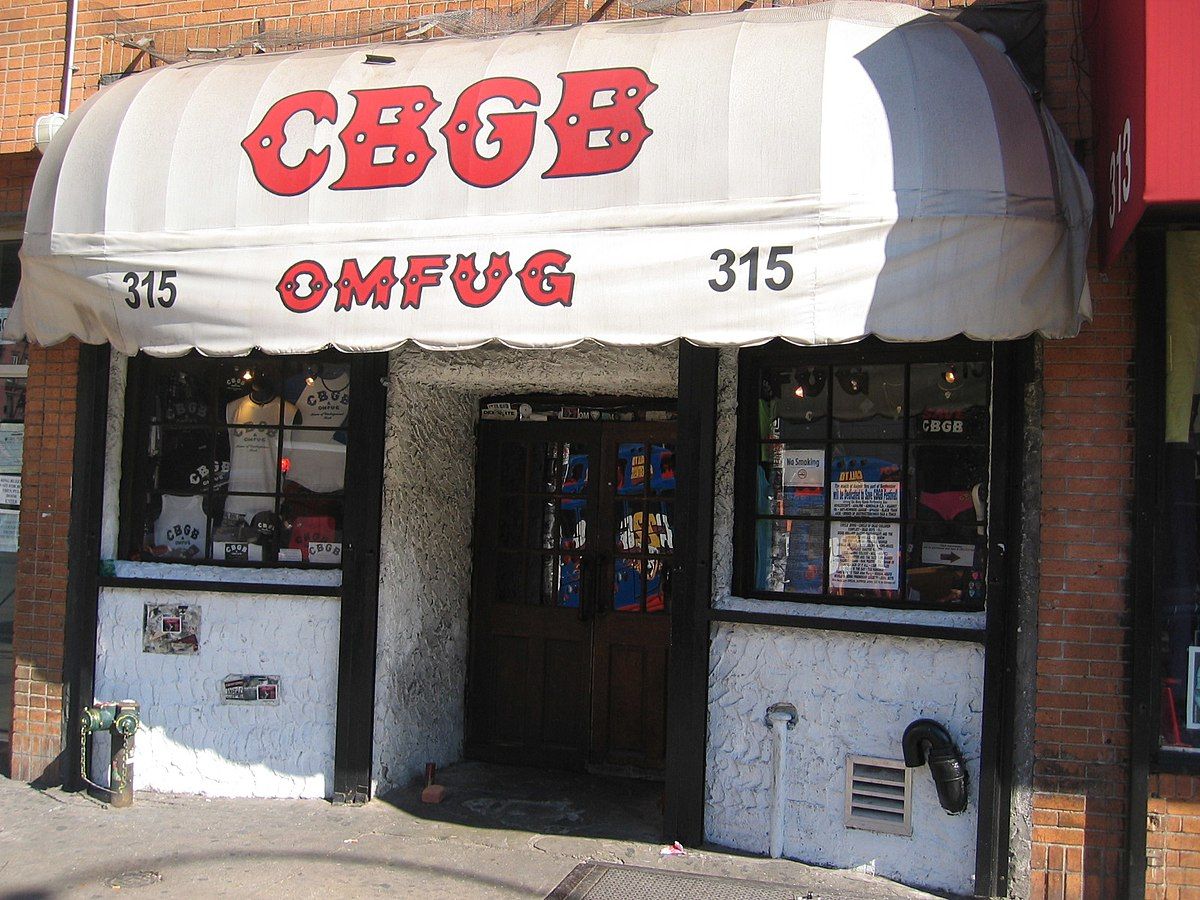 Hilly and his wife Karen often caught our jam-packed last sets, after long lonely nights bemoaning their own empty seats.
On one such occasion Hilly informed me that he was closing the original CBGB and transferring the moniker to his ramshackle Hells Angels hangout on The Bowery and would we be kind enough to play for the grand opening and bring along our following?
This we did and it was a hell of a night for everyone, except the two Egyptian Temple Hounds. So, Hilly proposed a weeknight residency. I informed him that we were having great success in The Bronx with "Bartender Night;" hence, it was arranged we would try that tack on Mondays at CB's.
Alas, after some trouble from the residents of the skid row hotel upstairs, bartenders - and our following - stayed away, until the only ones in attendance were our girlfriends, the Temple Hounds, and Hilly.
When our girlfriends finally declined to show, we "fibbed" to Hilly that we were returning to Ireland for an extended vacation, and thus ended our residency.
Lo and behold, soon thereafter, Patti Smith, Television, and other local bands began residencies, punk was born, and Turner & Kirwan of Wexford had made another bad career decision.
Hilly eventually forgave us and we played there sporadically, but we'd missed the punk express, and our only success in CB's is that we seem to have been the only band banned, and for an incident better forgotten.
But oh what memories! Hilly was a somewhat odd and taciturn man but a good friend. Being in his company was akin to meditating. We rarely spoke, just stood there, watching the great and awful without passing comment.
Hilly felt that every band deserved a shot, as long as they played original music. I don't think he really liked punk music, but what talent he uncovered.
Television was by far the best band to grace that hallowed stage. Tom Verlaine, who recently passed away, was a brilliant guitarist, and most of us aspiring superstars were influenced by his unique vocal style.
The initially awkward Talking Heads got better each night. While standing at a urinal next to David Byrne in the most graffitied bathroom on this planet, I once inquired, "What kind of music are you guys playing?"
To which he replied, "We're trying to sound like everyone else, we're just not very good."
I could write a book on The Ramones, while Debbie Harry of Blondie was our Marilyn.
On closing night, Oct. 15, 2006, Hilly told me he was moving the joint lock, stock, barrel and toilets to Vegas.
He didn't look well, but we settled into our usual meditative trance while watching Patti Smith weave her magic onstage.
"Why did I ban you, Larry?" He inquired out of nowhere.
"Long story, Hilly, I'll tell you another time."
He nodded that this might be a good idea.
He died the following year. I miss his unique taciturnity, and I do everything possible to avoid walking past his divine palace of punk.