Saint Patrick had a tough time of it dealing with the pagan Irish of the fifth century. Indeed, early Christian saints generally had a difficult task at hand dealing with peoples and cultures that were resistant to new ideas and faiths, new views on life that they often considered contrary to their own traditions.
Saint Olga of Kyiv is Ukraine's national saint. Olga came on the scene a few centuries after Patrick, the tenth century to be precise.
The website, the Conversation, describes Olga as "a fierce and proud woman who protected her young son and avenged her husband's death, she was a crucial figure in the consolidation of the medieval kingdom of Kyivan Rus' as a political entity and in its peoples' conversion to Christianity."
Saint Olga is considered to be the patron saint of widows and converts. Her feast day is July 11.
Right now she has a full plate.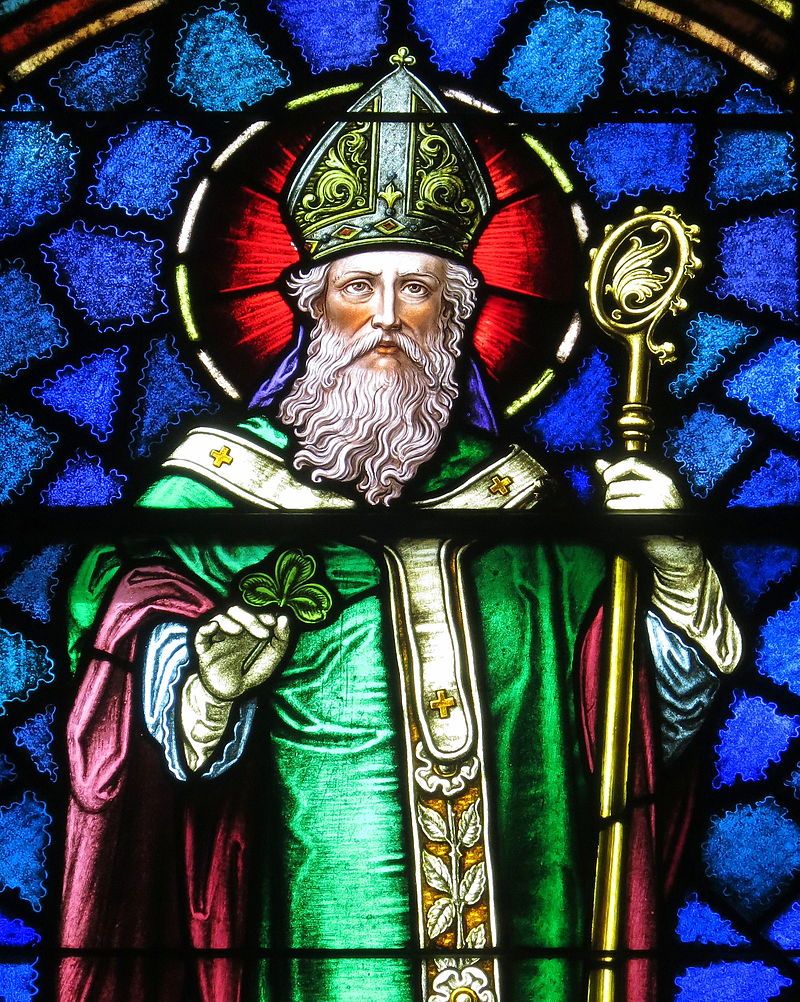 Today's Ukraine is a mostly Christian nation, made up largely of Ukrainian Orthodox with Roman and Greek Catholics making up the bulk of the balance.
Ukraine and its people of all faiths, and no faith, are being ruthlessly attacked by its next door neighbor Russia, home of the Russian Orthodox church, an entity that, lately, seems to have reverted to a sharp- edged medieval interpretation of Christian neighborliness.
Because of Russia, its bloodthirsty political leadership and its supine church, Saint Olga has lately a lot of widows to be concerned about, Russian as well as Ukrainian.
We can imagine that Saint Patrick would be most sympathetic to his sister saint at this perilous hour. The two would likely agree that getting people to embrace Christian ideas and principles is one thing, getting them to stick to them is quite another.
All this said, we can only hope that a little of the spirit of St. Patrick, a holy man with a global profile, can lend some of his spiritual influence to the matter of securing peace and justice for Saint Olga's troubled land - and hopefully before we arrive at Saint Olga's Day.
Lá Fhéile Pádraig Sona Dhaoibh, agus Slava Ukraini!