L. Harris is dead, alone and unseen in a New York City apartment with no next of kin and no mourners. In the Improvisational Repertory Theatre Ensemble's latest work, an all-female cast pieces together the clues and secrets of a life unnoticed, improvising a fitting obituary. "The Lonely Death of L. Harris" asks if identity is immutable? Do we live parallel lives? Or are we the sum of others' perceptions?
Loosely inspired by the widely read New York Times article, "The Lonely Death of George Bell," "L. Harris" is a dark comedy that promises to "make audiences laugh and question their own sense of self and whether any of us is ever truly 'knowable.'"
The IRTE, founded by a first-generation Irish-American performer, producer, and director Nannette Deasy, has won numerous awards and accolades in shows and at festivals around the nation in its 11 years of existence.
A spokesperson for the troupe said, "Improv is not about a finished production. It's all about the process of the performers and watching performers creating on stage without a script while taking cues from audience suggestions.
"Unlike most improv, IRTE shows are conceptualized, themed and performed with set characters and format structure, along with a pile of cheesy dime store props for inspiration. In our upcoming show we will rotate only five actors into all of the show roles, but each character's persona will be created by the actor."
IRTE shows are currently 1-1/2 hours and are performed at the Producers Club in the theatre district at 358 West 44 St. in Manhattan. Original, live music is provided for "L. Harris" by County Cavan-born singer-songwriter John Munnelly. The original concept for "The Lonely Death of L. Harris" is by Nanette Deasy and the show is directed by Robert Baumgardner.
Performances are on Fridays & Saturdays, Feb. 17, 18, 24 & 25, March 3, 4, 10 & 11, from 8 p.m.- 9:30 p.m. Tickets at www.irteinfo.com/tickets are $20; $25 cash at the door.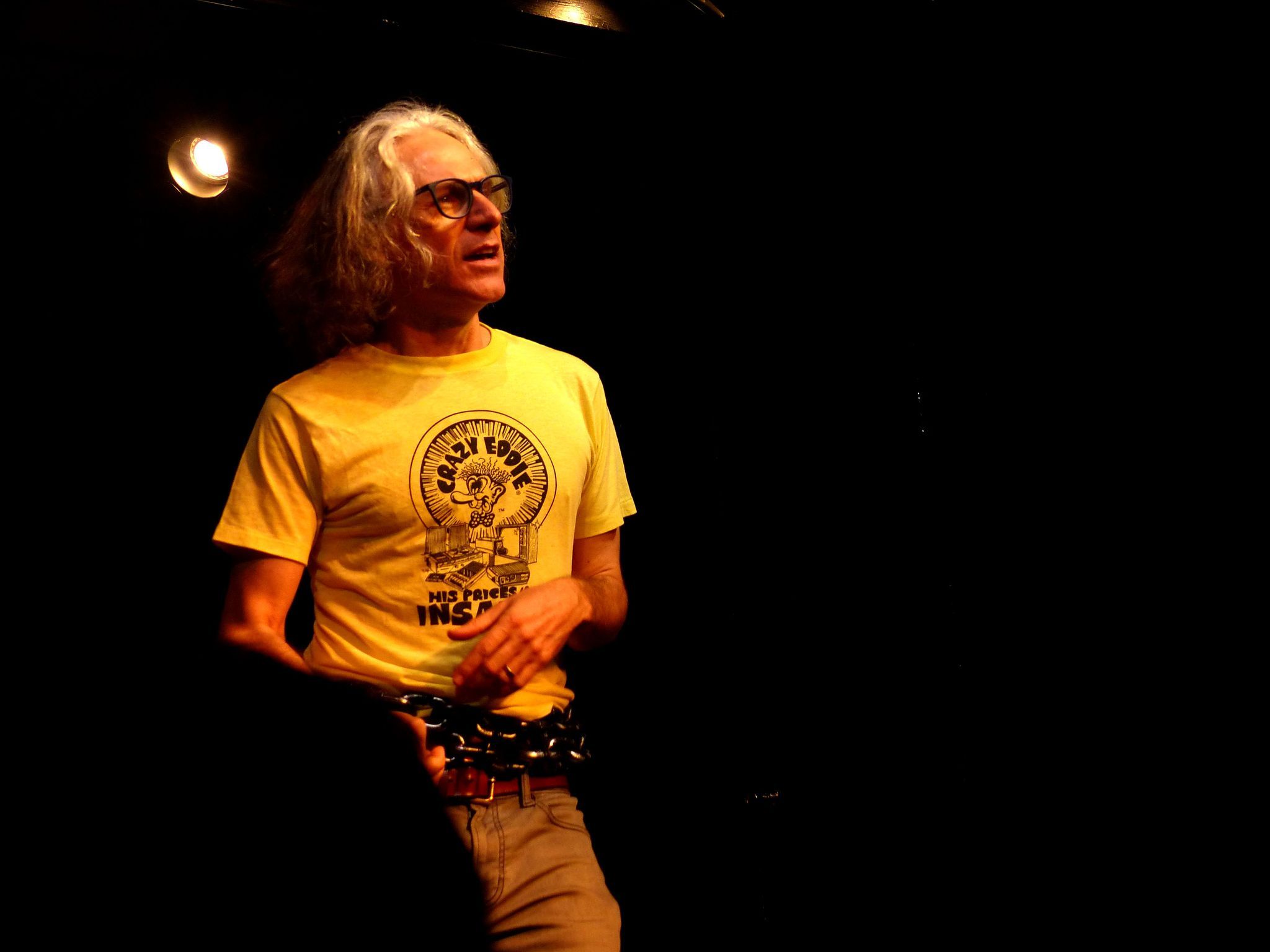 John Munnelly. [Photo by Roberto Tobar]